Another stunningly designed private house located in the Eastern Cape, on the Kwandwe Private Game Reserve, overlooking Fish River, Melton Manor completes Kwandwe's small and very fine collection of safari properties.
Overview
A stone build, its shape and external features – long corrugated iron roofs, a partially enclosed courtyard, plenty of shaded spaces – inspired by the ranch-like houses once favoured by South Africa's frontier settler communities, Melton Manor's playful and irreverent design pays homage to a style both old and new. U-shaped and set in wild succulent heavy grounds, it consists of a main house and 4 suites. The main house includes a lounge, kitchen, dining area and swimming pool.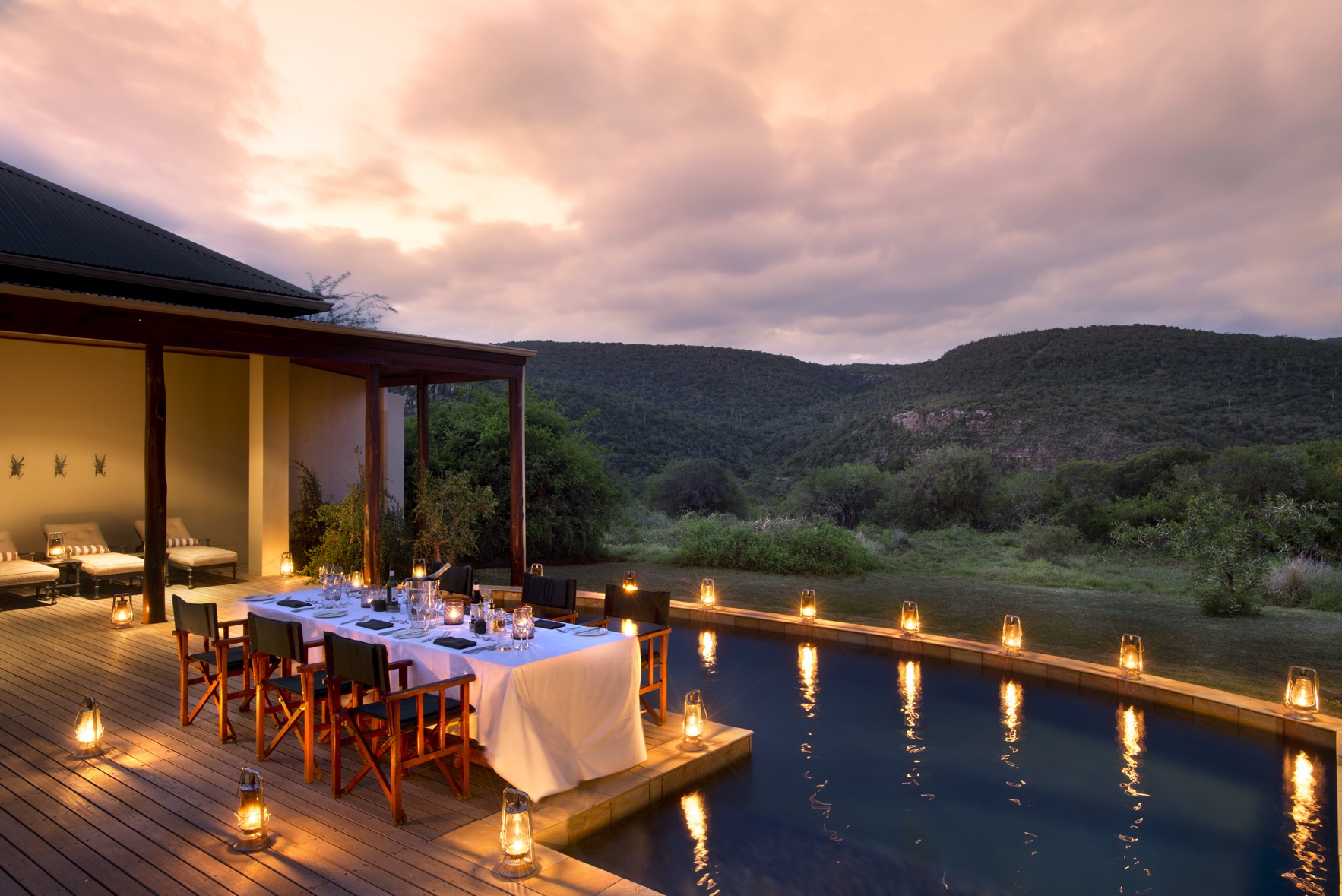 Food & service
Like Uplands, Kwandwe's other private house, Melton Manor comes fully staffed – a service that includes a chef, house manager, guide and tracking team. A state-of-the-art open kitchen encourages an interactive approach to the business of food, and the Pan African cuisine typical of &Beyond (Upland's managing company) is tempered to suit individual tastes and interests. Meals are served inside or out through the suites' butler hatches, and special diets are easily catered for.
Rooms
The main area is a real delight: dominated by a central chimney breast, set on polished floors, the otherwise off-white and olive green walls intermittently broken up by exposed sandstone faces. Threaded together by an impossibly unobtrusive shade of pink, standard settler furniture sits cheek to jowl with crystal glassware, whist colour treated photographs rest next to Nguni cowhides. Airy, spacious, fun, the overall feel is both quirky and elegant, an incongruent combination consistent with everything designer Chris Browne puts his hand to; the Ecca and the Phinda collection, for example.
Delightfully spare, the suites compliment (at least temperamentally) the rest of the house – green and sandstone walls, polished floors, plenty of light, that same pink, crocheted blankets – and consist of a double bed, private veranda and en suite bathroom. The bathroom's beautiful, and possesses the most wonderful views.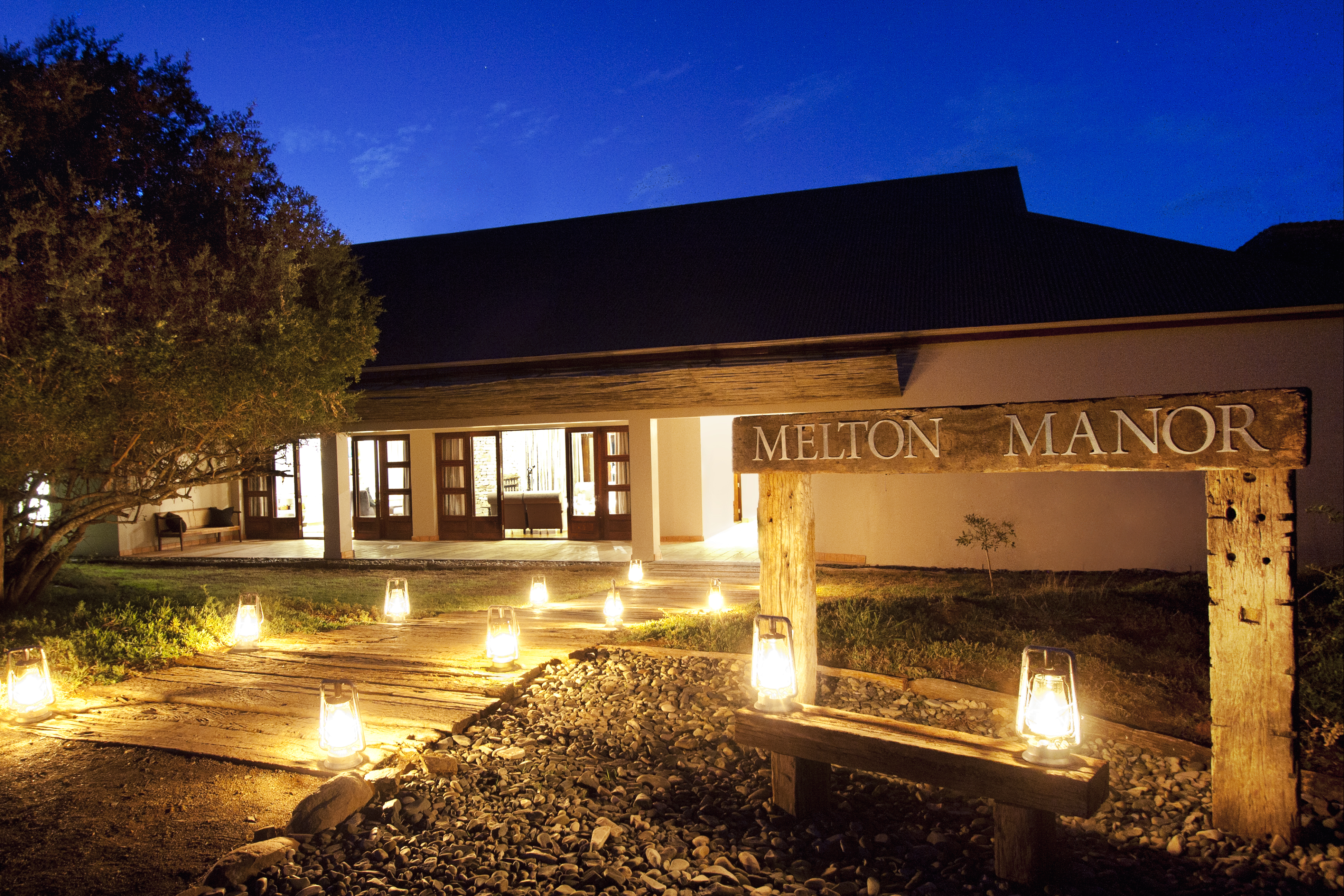 Activities
Activities at Melton Manor are entirely dictated by the needs of staying guests. They include wildlife drives (day and night), guided walks, sundowners, massage, historical and cultural visits and trips to the beach.
Please note that Melton Manor is only booked on an exclusive basis, and is available for groups of up to 8.