Part of Kwandwe Private Game Reserve's stunning quartet of lodges, located in the Eastern Cape, 100 miles inland from Port Elizabeth, and situated overlooking the reserve's main natural water supply, Great Fish River Lodge is a first class destination.
Overview
In contrast to the club-like funk of nearby Ecca Lodge, Great Fish River Lodge is (unashamedly) more traditional looking, its peaked thatch roofing, raised floors and wraparound verandas very much in keeping with the kind of thing one might come across in Botswana's Okavango Delta. Set amongst thickets of Euphoria, the lodge consists of a main area and 9 suites. Constructed about an enormous circular chimney breast, and characterised by polished concrete floors, exposed beams, Persian rugs, crystal glass collections, elegant lamps, a mix of antique and slumber seating, the main area includes a dining area, extensive decking, a lounge, library, bar and boma. Sumptuous, beautifully put together, it's a real delight.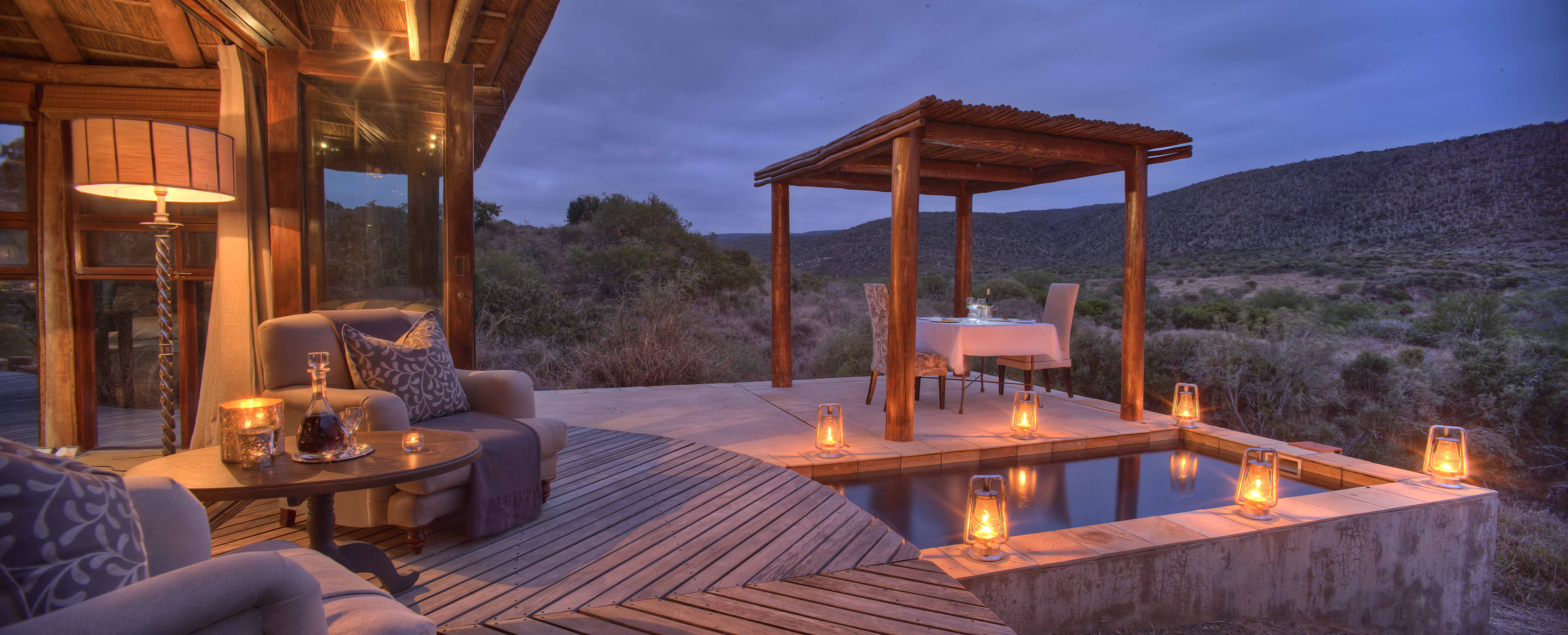 Food & service
And – as with Ecca – the service and food at Great Fish River Lodge is excellent. The service, from floor to room care to guide is exceptional, with guests assigned their own butler, and the feedback has been unremittingly positive with regards to the style and skill with which every need is attended. The food and drink is just as good. A mixed African and European based cuisine, meals range from beef stir fry to lamb shank to pepper soup, while taster plates (served, seemingly, throughout the day) include kudu kebabs, duck wraps, biltong salads and so on, and on. Guests are invited to dine communally, inside or out, though private dining is easily catered for, as are special diets.
Rooms
The suites at Great Fish River Lodge are equally fine. Raised, thatched and accessed by means of a wooden walkway, each room consists of a double bed, plunge pool, seating area, private balcony and en-suite bathroom. Here, clean lines, the occasional artefact, one or two pictures, the same sparkling floors, plenty of glass and a simple but antique looking writing desk sets the scene for a warm brand of minimalism, a look and feel highlighted by the presence of a fantastically modern looking chaise lounge. The bathroom – claw-foot, standalone bath, toilet, basin and shower – is just as good.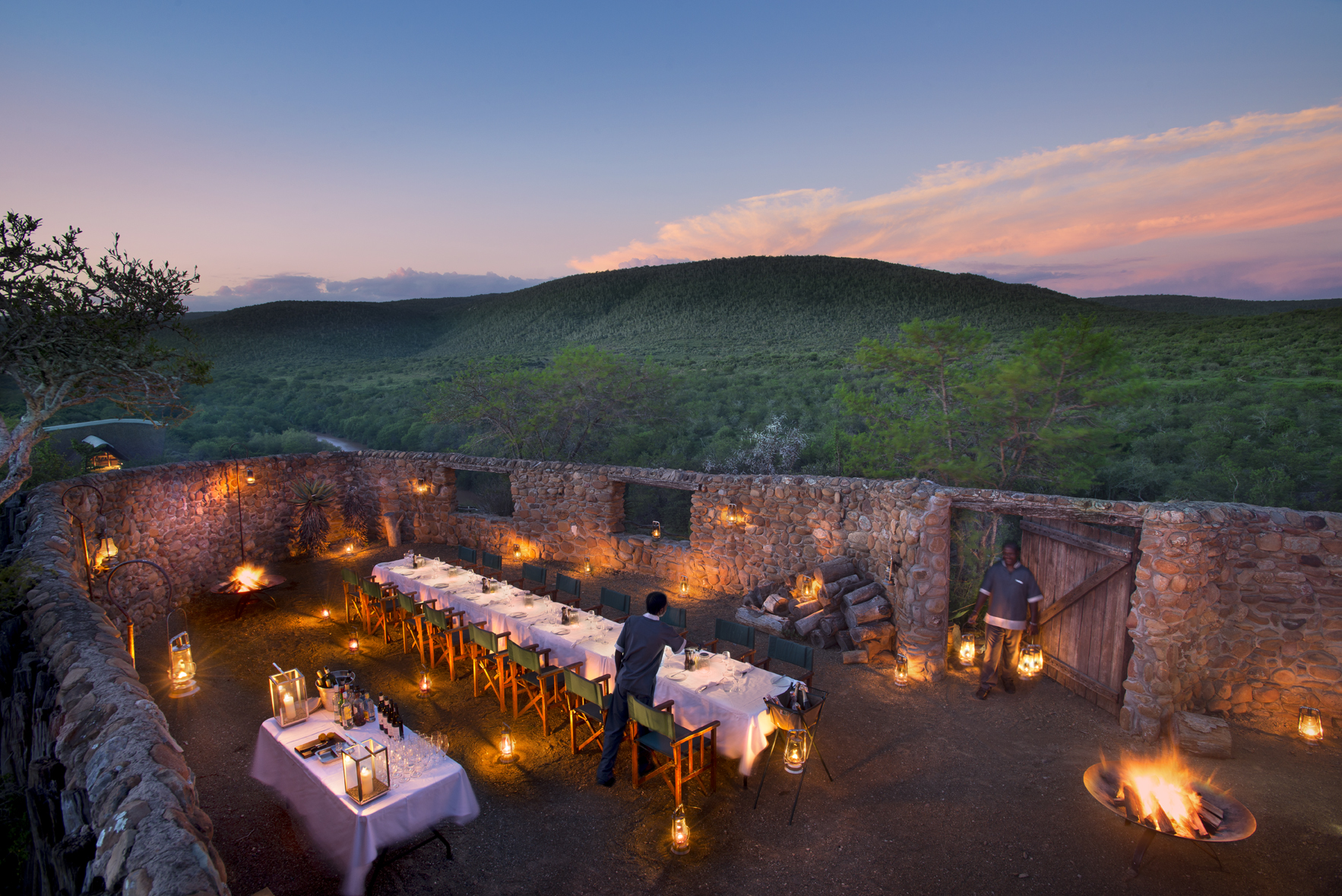 Activities
Activities at Great Fish River Lodge include wildlife drives (day and night), carnivore research workshops, guided walks, sundowners, massage, historical and cultural visits and trips to the beach.
Please note that Great Fish River Lodge does not admit children.