An outstanding property that went under a complete redesign in 2023, Tanda Tula Safari Camp is located on the banks of the Nhlaralumi River in Timbavati Private Nature Reserve, adjacent to the northwest borders of the Kruger National Park.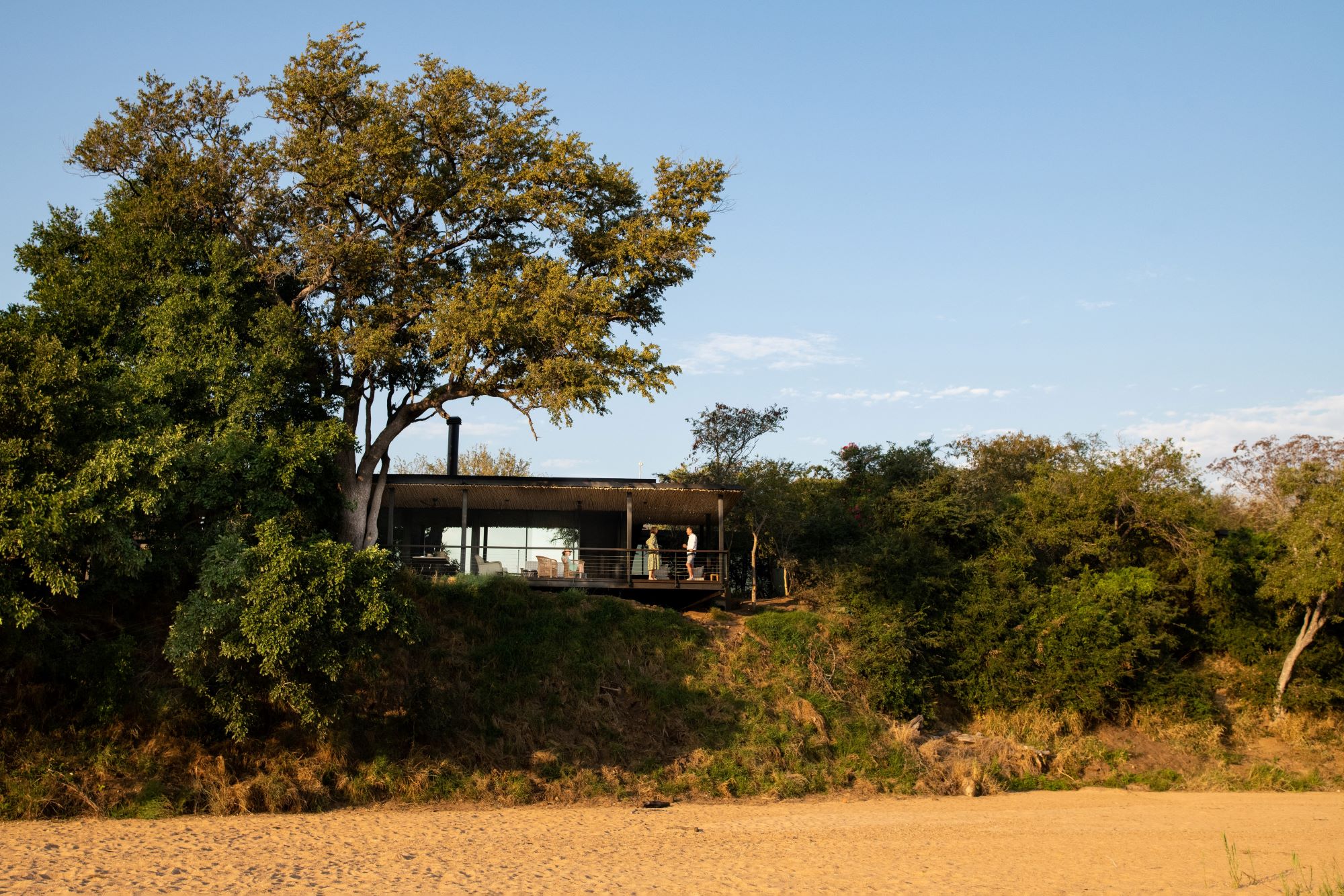 Overview
Solar-powered and designed by renowned architect Nicholas Plewman, Tanda Tula consists of nine hybrid off-grid suites, including two family suites, each with a private deck and eco-plunge pool, an indoor and outdoor shower, and decorated throughout with furnishings inspired by the traditional designs of South Africa's Tsonga people, who were the original custodians of the land on which Tanda Tula calls home.
Food & service
With awards for the standard of its food, the cuisine is exquisite, served inside or out in the boma, and the service fantastic. Returning travellers consistently draw attention to the level of care afforded to guests. Escorted to and from their rooms, provided coffee or tea in the morning, waited upon expertly, and provided with just the right level of knowledge, experience and activity-driven skills, there is in their feedback a sense of having undergone something fulfilling, something different, which is why Tanda Tula has so quickly gained a reputation in the industry for being the real deal.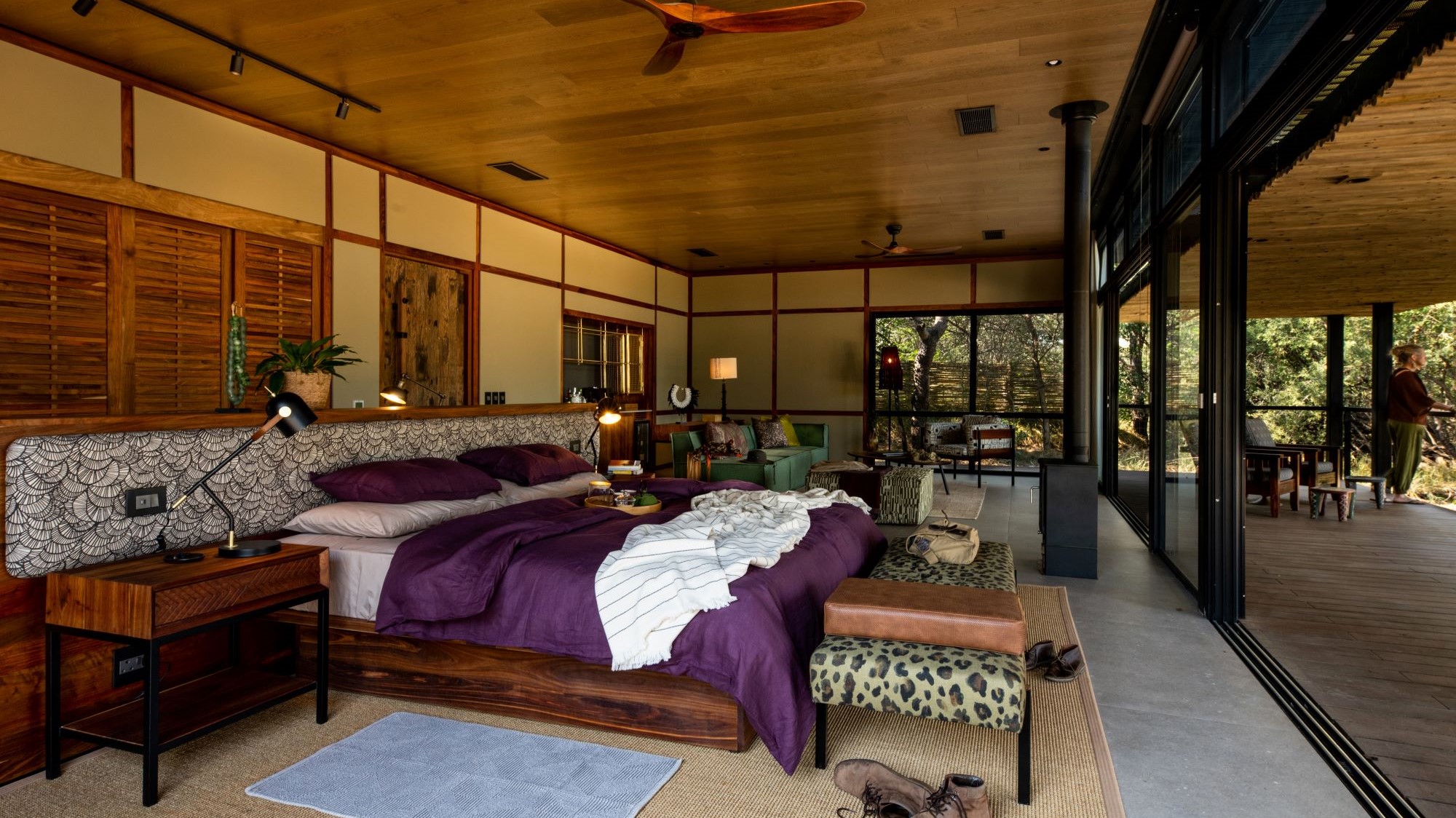 Rooms
The camp offers a range of activities, including twice-daily game drives, guided bush walks, birdwatching, stargazing, and the signature bush breakfast. At the heart of the camp lies the central area, featuring a split-level lounge and bar that opens onto decks through expansive sliding doors, offering breathtaking views of the dry riverbed and the camp's waterhole. This space provides ample opportunities for guests to socialise or enjoy moments of solitude.
The shared areas include a split-level lounge and bar with tall sliding doors opening onto a deck area overlooking the camp's watering hole.
The tents are equally fine. Raised, thatched and suitably safari sturdy, their exteriors contrast fantastically with the interiors, which are airy, well-maintained and restrained. Each tent includes a wrought iron double bed, polished concrete flooring, writing desk, seating, veranda and an en-suite bathroom. The bathroom – cast iron Victorian bath, sink, shower and flush loo – is a delight, and leads to an outdoor showering facility.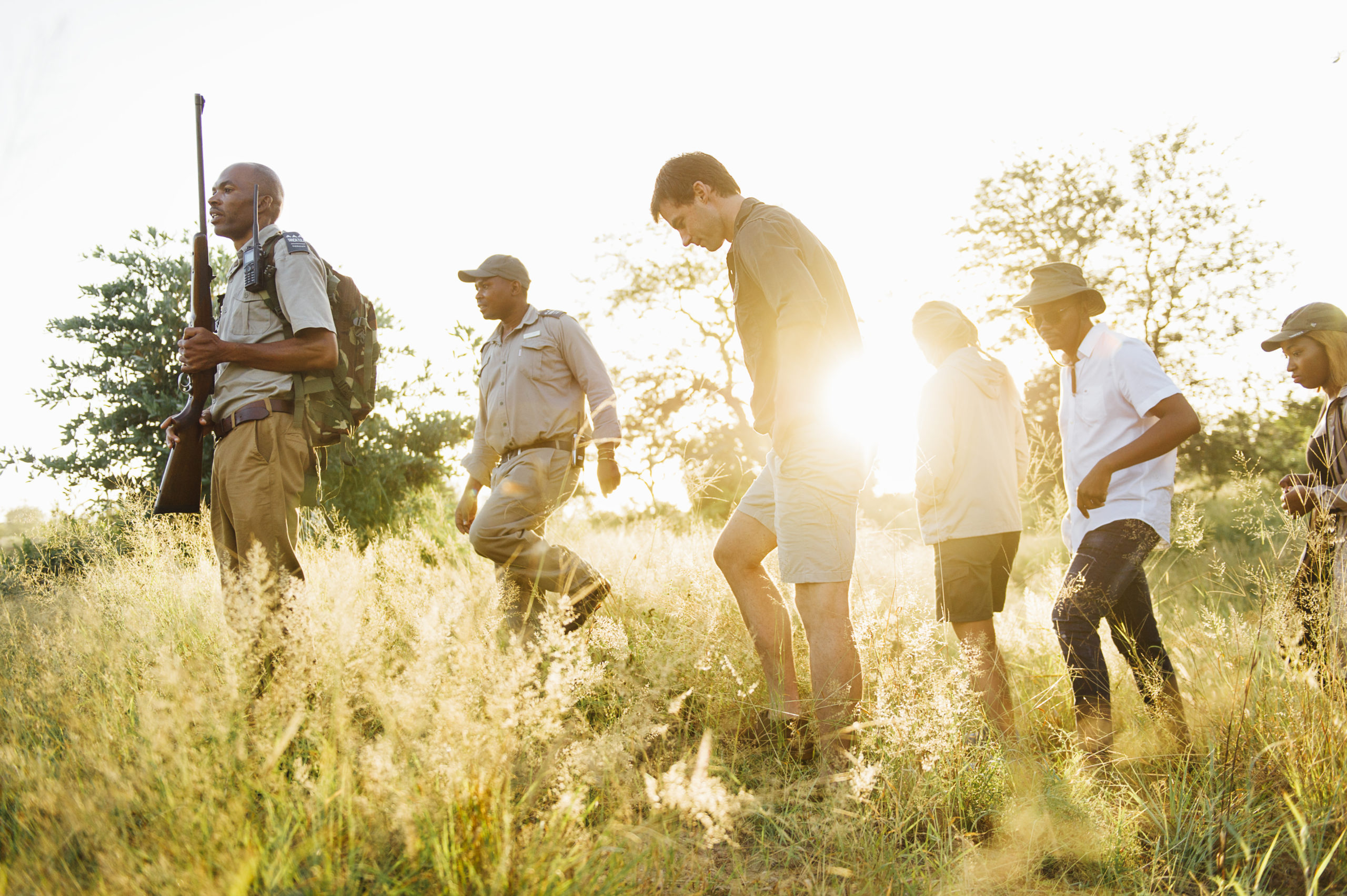 Activities
Activities at Tanda Tula include wildlife drives, guided walks, stargazing, sleep-outs and sundowners. Specialised itineraries are available on request.
Impact
Conservation
Tanda Tula assists with many research projects, including the Ground Hornbill Research Project; providing a monthly fuel donation for the field vehicle. Furthermore, Tanda Tula's rangers give feedback on all first-hand Ground Hornbill sightings to the researchers, and – most importantly – record these sightings on the Cybertracker system employed at the lodge.
Commerce
Tanda Tula believes that regular training not only improves skills, but also empowers people and their livelihoods. It, therefore, focuses on developing skills in the workplace.
Community
Tanda Tula has partnered with the African Safari Lodge Foundation (ASLF) and the Southern African Wildlife College (SAWC) and is participating in the pilot programme of "Best Practice Training", which involves providing high-quality long-term training for guides who come from disadvantaged backgrounds. The lodge also provides weekly adult literacy lessons and is a sponsor of the Hlokomela HIV Aids Clinic.