Founded by David Ryan and located in the Sabi Sand Reserve, Silvan Safari is, by every measure, an outstanding modern camp.  
Overview 
Winner of The World's Leading Luxury Lodge in 2018, Silvan is comprised of six gloriously appointed individual suites, a dining room, plunge pool, spa, and state-of-the-art media room. As Ryan says, 'It's all about how one act is beautifully connected to another, with Silvan playing her role in this intricate connection, enhancing and inspiring every life she touches.' Quick Wi-Fi is available across the camp.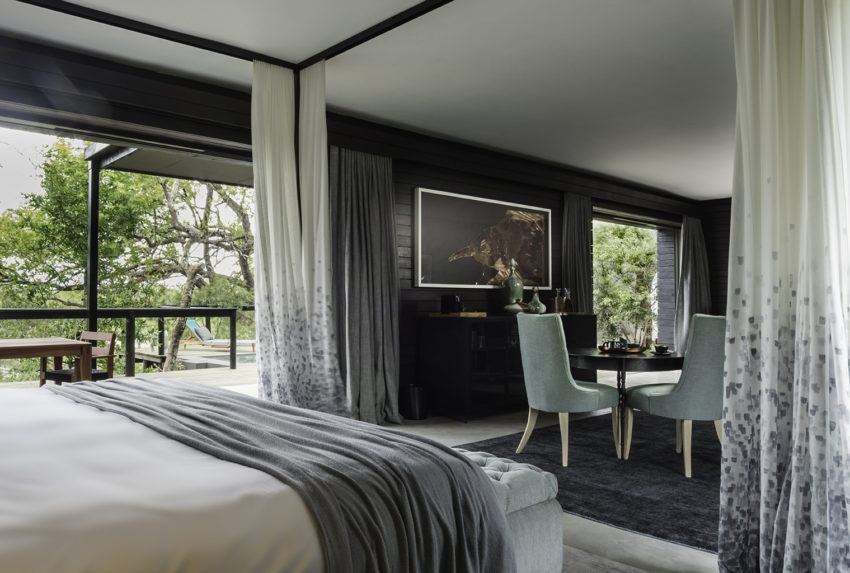 Food & service  
Silvan's culinary delights can be savored in the Modjaji dining room, in the outdoor gazebos, in the lower deck of a Jackalberry tree, or even on guests' private decking areas. The menu draws on the lodge's surroundings for inspiration. Wine and food are personally paired for guests, and no request ever seems too demanding for the outstanding Silvan team. Remarkably, there are over 40 gins to choose from at the bar.  
Rooms
While the suites (which are named after trees) slightly differ in décor and furniture, each includes a four-poster king-sized beds, private plunge pool, an expansive lounge area, a contemporary bathroom, and uninterrupted views of the stunning surrounding vistas. Please note that the Knobthorn Suite, located centrally, is wheelchair-friendly, while the Leadwood Suite, which has a Master Bedroom and a Second Bedroom, is designed for families.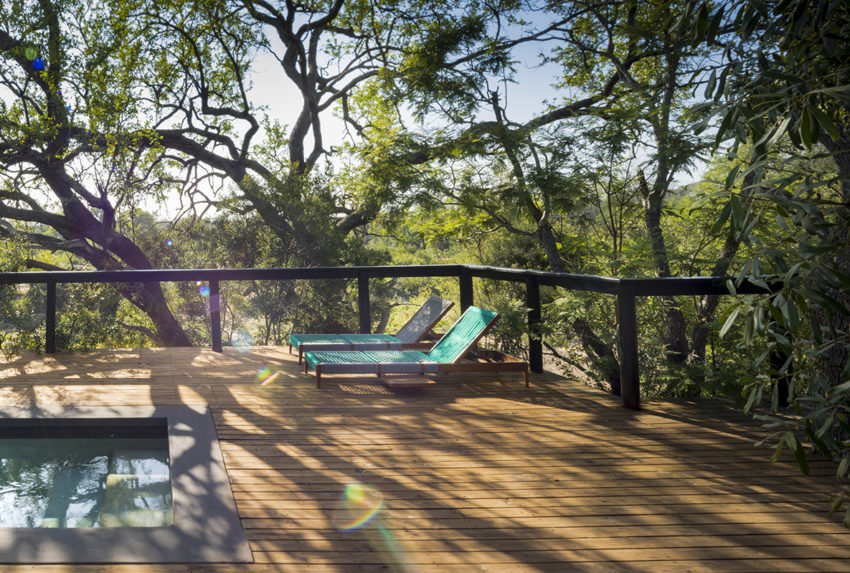 Activities
Activities are based around wildlife drives. The birdwatching is breathtaking. The onsite spa is ideal for unwinding after a long safari, and the Silvan Living boutique has an impressive range of memorabilia; from prints to Swarovski binoculars, guests won't be short of gift ideas. The Silvan Studio is equipped with a professional media room, Apple computers and large-scale printers, ensuring photographers will return home with a perfectly edited gallery of shots.  
Impact
Conservation
Silvan has partnered with Wildlife ACT, an organisation dedicated to preserving Africa's endangered wildlife and environment, together taking an active role in regional and national conservation.  
Community
Silvan has also partnered with the Good Work Foundation to digitally empower students in rural areas. 4,000 young learners have been registered since the organisation began.