24°
55'
40.58'' S
31°
31'
29.68'' E

Sabi Sabi is one of the larger private game reserves in the Sabi Sands. There are four different camps and lodges on the reserve: Earth Lodge, Selati, Bush Lodge and Little Bush Camp.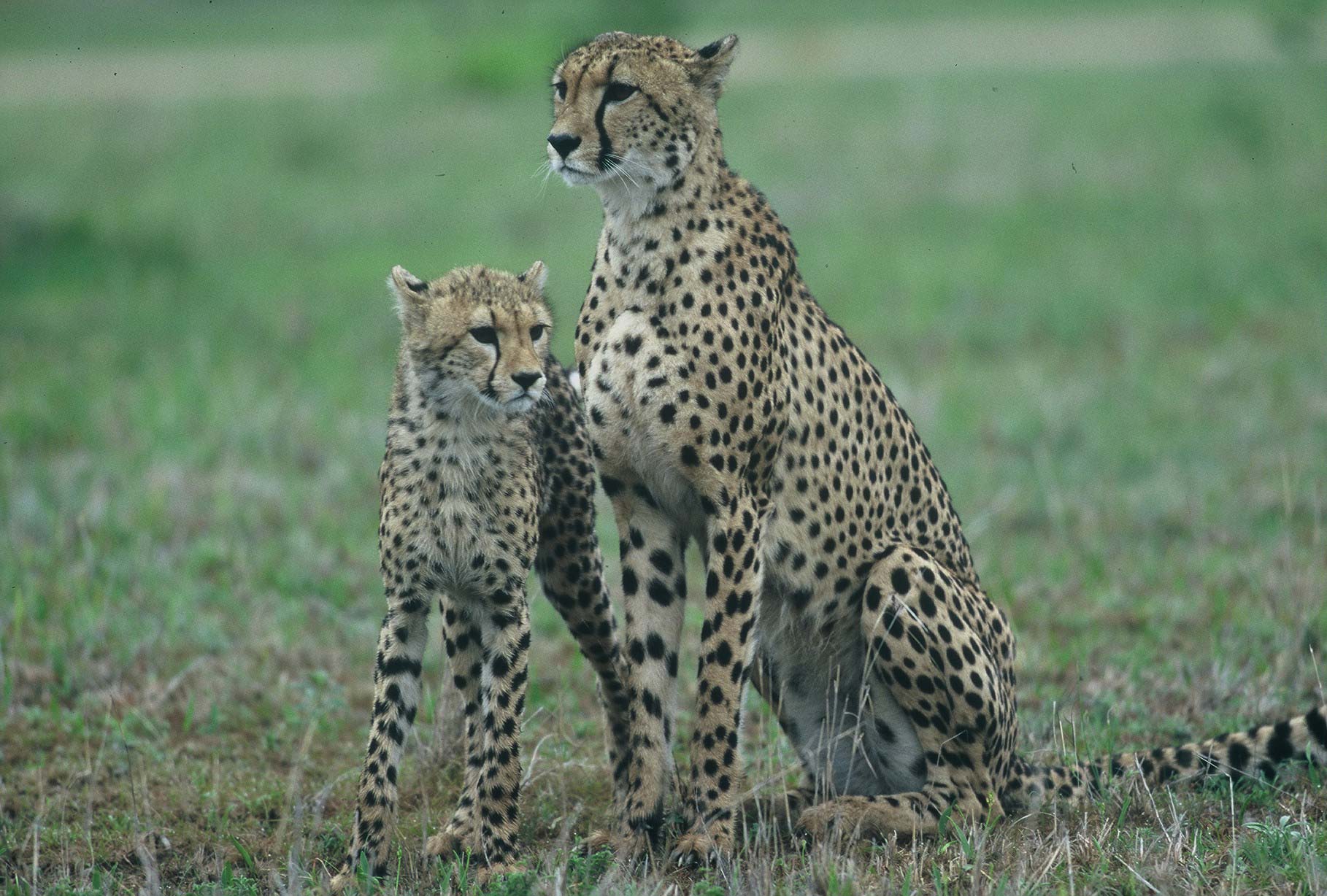 overview
The theme of the separate camps are based on the period in which they are set – yesterday, today and tomorrow – incorporating a philosophy of '100 years of safari experience'.
Selati
Yesterday is Selati. A stone, wood and thatch build, it consists of a main lodge and 8 suites. Shared areas include a dining area, lounge, bar, pool, Africana library and fire pit. Playing on its theme, there are plenty of old photographs and maps of Africa depicting the early exploration and opening up of the continent by the early settlers, which in itself is fascinating. The dining room and bar look out over the small watering hole, all set under a canopy of mature acacia trees. The lodge does have electricity, but likes to rely as much as possible on gas and kerosene lanterns, and on fire. Set beside the long-abandoned Selati railway, which ran between Mozambique and the Reef and its gold rush, Selati offers an old world Africa experience. The suites are set amongst some pretty gardens overlooking the Msuthlu River. Each comes with a double bed, veranda, seating and an en-suite bathroom. The premier Ivory Suite is much larger than the rest, and its bathroom is enormous.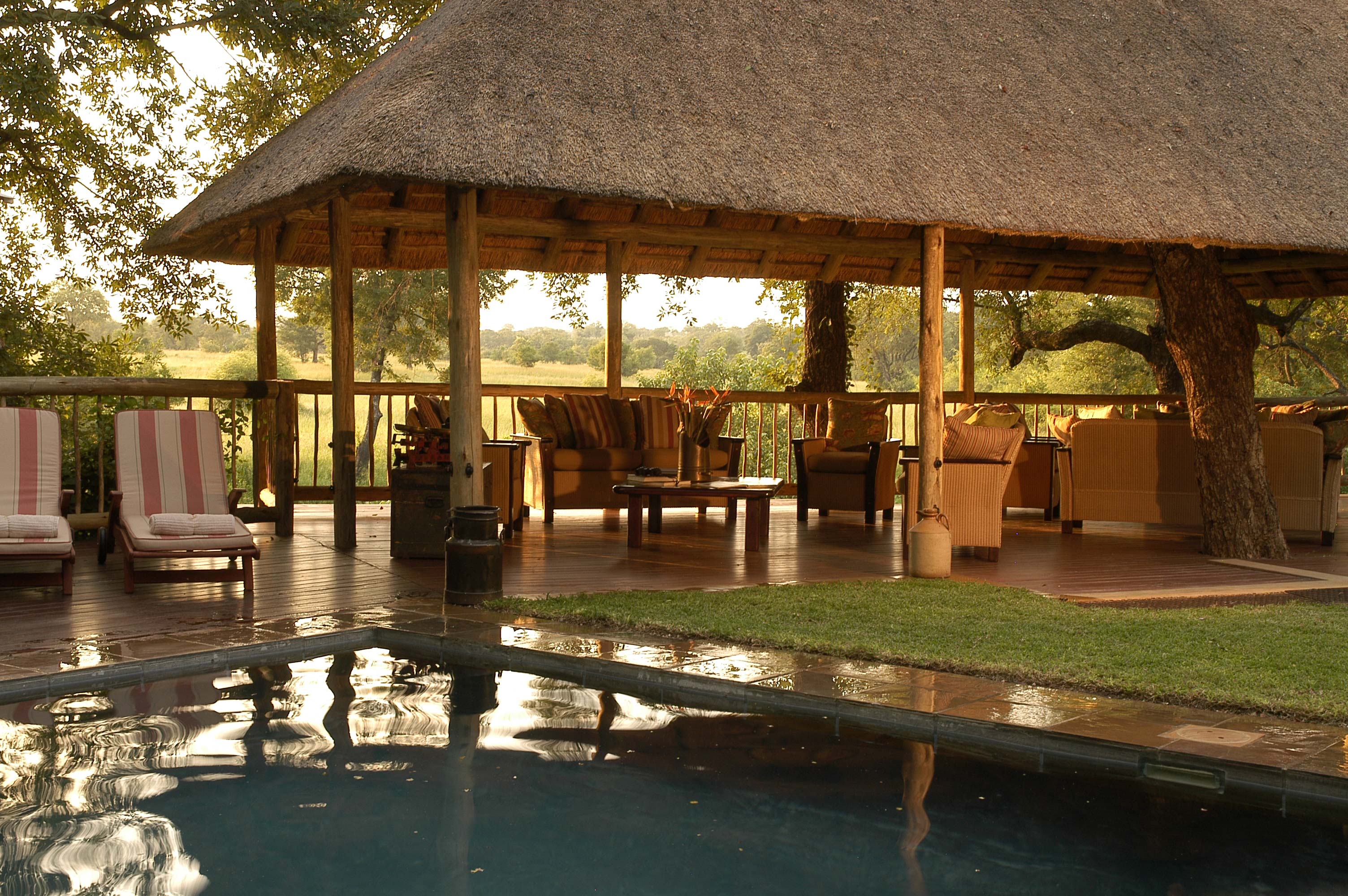 Bush Lodge
Today is Bush Lodge. A stone and thatch build, it is one of the oldest lodges in the collection, and certainly the largest, but somehow manages to feel intimate and contemporary. Describing itself as 'featuring ethnic decor', the design here favours whitewashed walls, brown leather seating and decorative pieces of African art and tools. Consisting of a mess area and 25 suites, the lodge overlooks a river plain and busy waterhole. The shared areas include a lounge, dining room, spa, the Elefun Centre (for children), a conference room, bar, library, extensive decking and pool. The rooms are a combination of traditional and contemporary and are surprisingly large. Big, professional, discreet, it has hosted heads of state, kings, queens and international dignitaries, but is geared as much towards the family as it is VIPs. Please note that some of the suites have been specially adapted to accommodate disabled clients.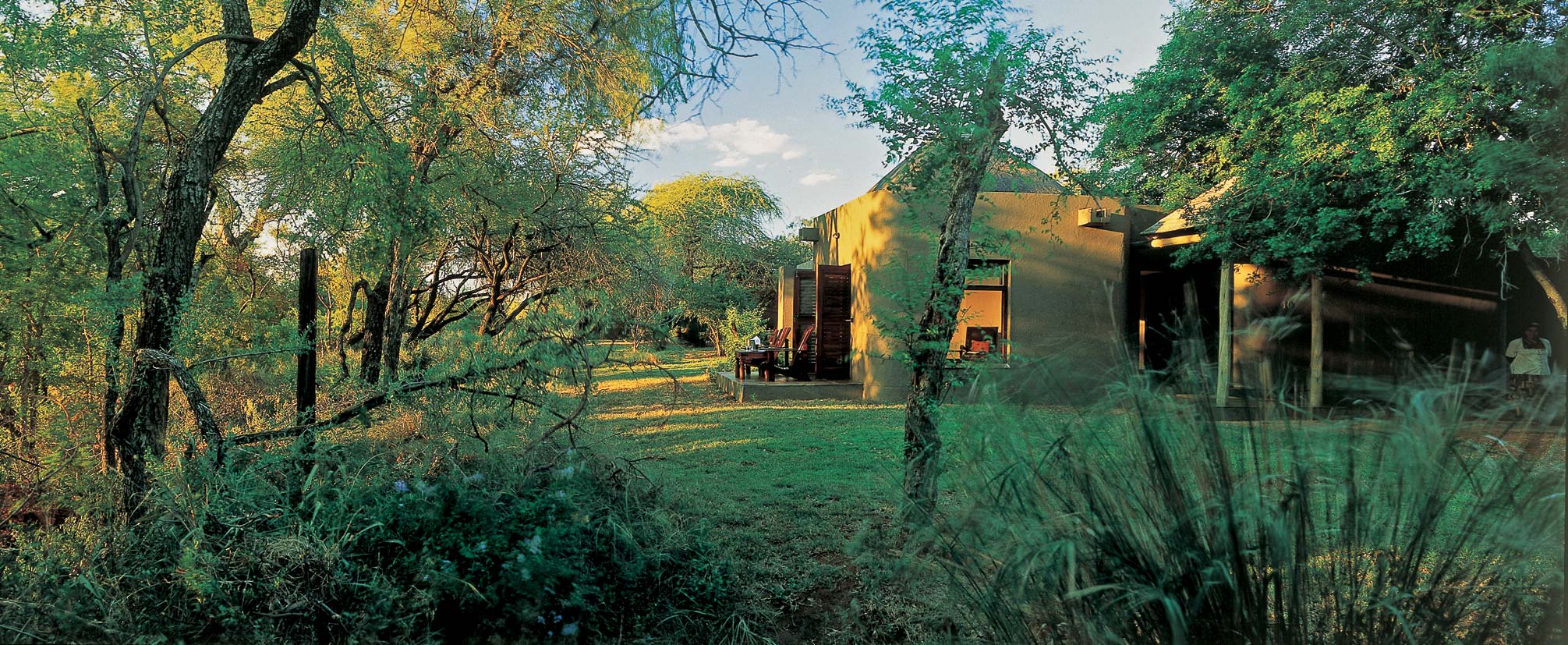 Earth Lodge
Tomorrow is Earth Lodge. Cleverly cut into the banks of the land, Earth Lodge possesses an unusual, unadorned finish, and blends beautifully with the natural elements. Built in 2001, it is the recipient of numerous awards, and set the bar for a lodge design that is organic, environmentally conscious and technically advanced. Consisting of a main lodge and 13 suites, its shared areas include a boma, pool, dining veranda, boutique, wine cellar, lounge, bar, a meditation garden and library. Each suite comes with a double bed, veranda, seating, en-suite bathroom and private butler. Luxurious and wonderfully designed, they're a joy, and the presidential Amber suite is a world in itself.
Little Bush Camp
The newest addition to the Sabi Sabi stable, Little Bush Camp is a wood and thatch build consisting of a mess area and just 6 suites. Probably suspended somewhere between today and tomorrow, the lodge is intimate, contemporary African and very luxurious. Overlooking the Msuthlu River, the suites come with a veranda, a double bed, en-suite bathroom (which includes a spa bath) and plenty of seating and space within which to move and change.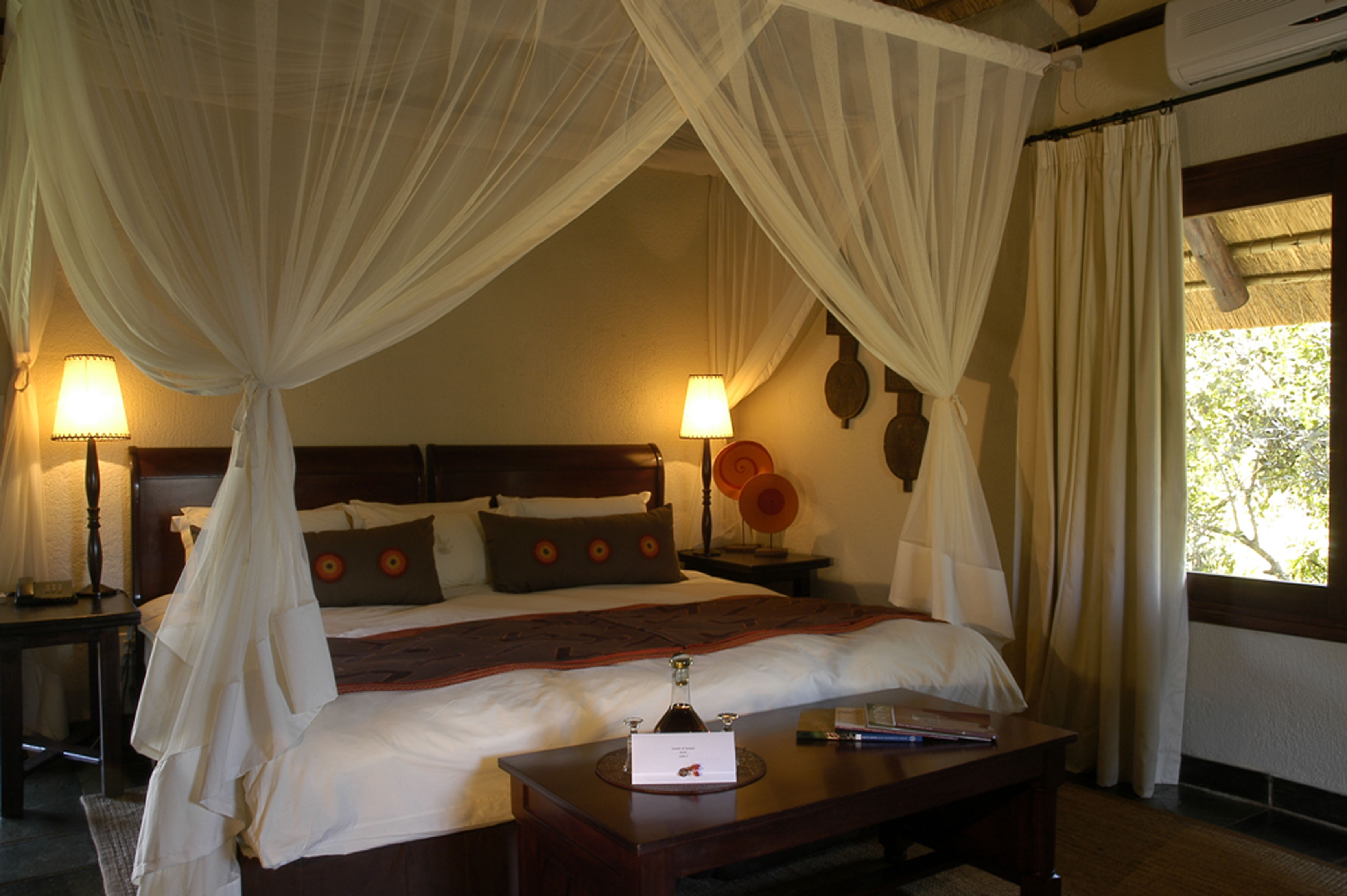 FOOD AND Service
The service at Sabi Sabi is exceptional. Returning guests never fail to mention the rangers, trackers, the food, the floor staff, management – the standard really is something else.
ACTIVITIES
Sabi Sabi is home to hundreds of species of animals, birds and plants, including the big 5. Highly trained rangers and trackers ensure that safari experiences rate amongst the best in the world. Activities include game drives, guided walks and sundowners.