Now this really is a gem. Royal Malewane is located in Thornybush Reserve, which sits to the east of the Timbavati and Kruger National Park. The lodge has been finished to the very highest of standards, but remains elegantly understated.
Overview
Featuring in the esteemed Condé Naste's 'Best 50 Resorts In The World' Reader's Choice Award 2016, Royal Malewane's combination of old-world allure and modern sophistication gives the lodge an inherent charm that returning guests continue to laud.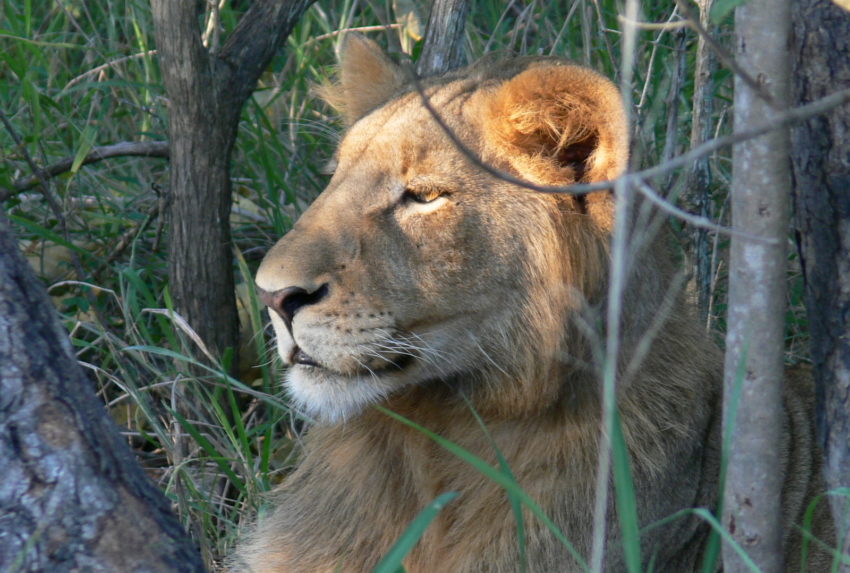 Food & service
Royal Malewane's Executive Chef Brandon Souris ensures that the menu puts guests' individual preferences first, tailoring each day's offerings to the specific requirements of each visitor. This flexibility, coupled with a fantastic range of South African wines, creates a festive atmosphere among the guests; no request is ever too much for the lodge. A selection of over 60 different whiskies from around the world completes Royal Malewane's outstanding dining experience.
Rooms
Each of the six private suites is beautifully appointed, all facing out over a local spillway and open plain. The suites have large wooden decks, private plunge pool and deck, private sala and large en-suite bathrooms. They are absolutely lovely, but if you are looking for the ultimate in safari indulgence, then there are two private suites at Royal Malewane – the Royal Suite and the Malewane Suite.
Twice the size (220sq metres) of the standard suites, they include two bedrooms, kitchen and lounge area, and lead out through large glass fronted walls onto a vast open deck furnished in Persian carpets, plunge pool and sala. Each of the two suites is best suited to a family or group of four, who are also able to enjoy a private chef, private butler and private wildlife drive vehicle with guide and tracker.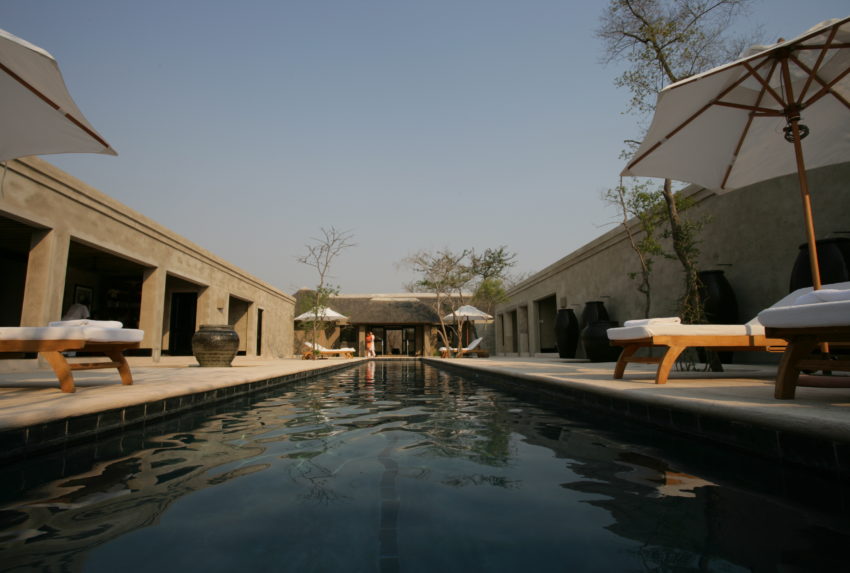 Activities
Activities include game drives, guided walks, visits to the cheetah centre, the Wildlife Rehabilitation Centre, ballooning, golf, riding and community visits. The 11,500 hectare Thornybush reserve is home to the big five game, and wildlife quantity and quality is not a concern. One of South Africa's three master trackers works for Royal Malewane. In addition to the above, Royal Malewane also offer a twice weekly Bedouin Camp eat out.
In-house, the spa facilities are excellent. There is a fully equipped gym, treatment rooms, superb central swimming pool (which you can actually do proper lengths in) and reclining beds.
Impact
Conservation
Royal Malewane is a founding member of the Greater Kruger Environmental Protection Foundation ("GKEPF"), a unique anti-poaching initiative. The founders include, The Kruger National Park ("KNP"), Peace Parks, World Wildlife Fund and the Association of Private Nature Reserves ("APNR"). Royal Malewane is situated within the Thornybush Private Nature Reserve which forms part of the APNR.
GKEPF's overarching purpose is to preserve all wildlife in the central Kruger, the APNR reserves to the west and the private game reserves to the east of central Kruger in Mozambique. Its approach is holistic in practice acknowledging that the task of wildlife protection is something that cannot be solved by individual reserves or lodges acting independently. In addition to this, the GKEPF plays an active role in combating the illegal international trade in wildlife.
Furthermore, Thornybush Private Nature Reserve has its own anti-poaching programme which is coordinated by Protrack on the ground. Moreover a special anti-poaching headquarters has been set up on the reserve and all activities are monitored through a central control room.
Community
Since 2009 Royal Malewane has worked hard to improve the lives of children as part of the Sigagule Crèche, which is situated in the nearby village of Sigagule about 10kms from Royal Malewane. Today the crèche has approximately 130 children from the ages of 6 months up to 6 year olds.
Royal Malewane also offers day trips for pupils and teachers at the local Slekhiso Primary School. This initiative includes an educational Game Drive and lunch on the reserve. It is hoped that through offering these experiences younger generations will learn the importance of conservation and how crucial eco-tourism can be for both community development and wildlife preservation.