Pafuri Tented Camp is located within the Makuleke Contractual Park, at the very northern tip of South Africa's Kruger National Park, overlooking the Luvuvhu River bank.
Overview
A canvas and thatch build, Pafuri Tented Camp comprises a mess area and 19 sleeping rooms. The shared area includes a bar, open-sided dining under a thatched roof, decking, pool, fire pit, and traditional boma. Containing 75% of the park's biodiversity, Makuleke Contractual Park is a unique part of Kruger, and the camp's raised design encourages this wealth of wildlife to move freely beneath its interconnecting walkways and communal decking areas. WiFi is available.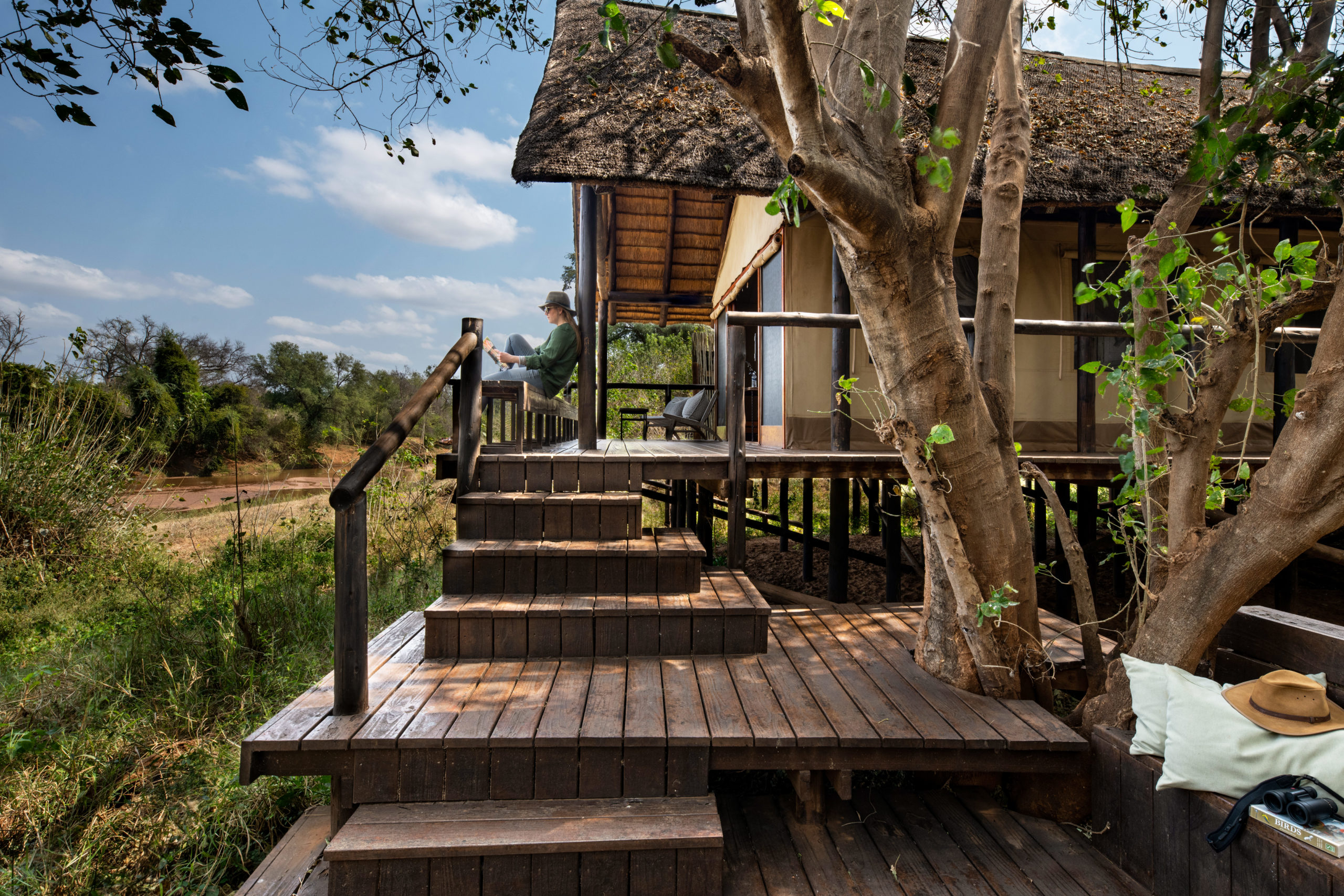 Food & service
Staff at the camp are enthusiastic and hospitable, and happy to share ancestral stories over the fire pit for the curious. Safari guides are also excellent. The cuisine is modern and international and can be served in a variety of private and shared settings throughout the camp.
Rooms
Pafuri's seven family rooms and 12 double rooms are all constructed of spacious apex-frame canvas tents with thatched roofs, raised up on wrap-around wooden decking, which also acts as a veranda overlooking the Luvuvhu River. Each tent has a large bed and/or twin beds with mosquito net and comfortable indoor and outdoor furniture. En suite bathrooms have hot running water and flushing toilets.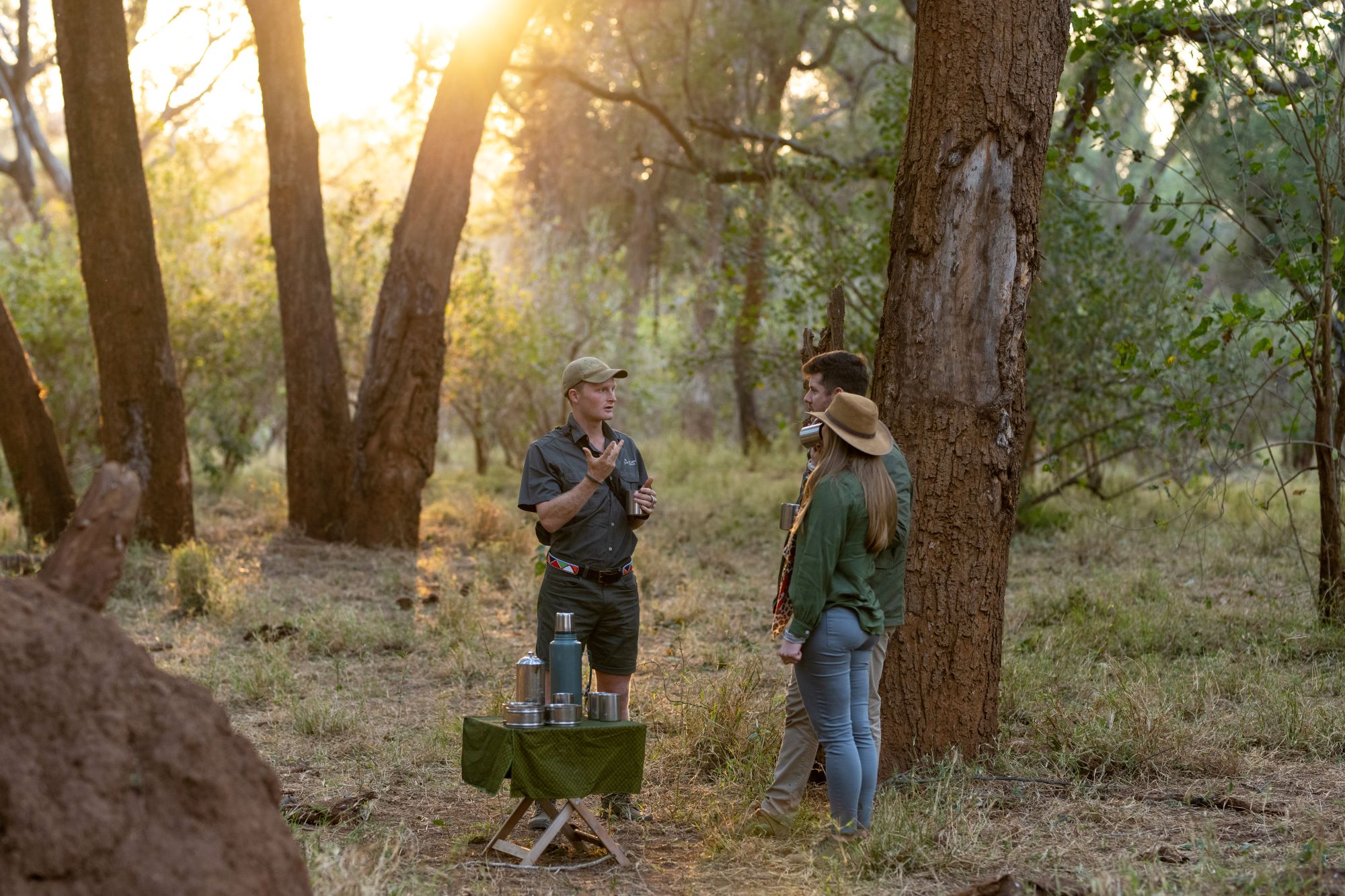 Activities
Guided game drives are a must of course, yet this corner of the park is also famed for some of the best bushwalking in all of South Africa as well. Nearby sites include Lanner Gorge and the Fever Tree Forest, a spectacular wooded landscape where elephant roam. Other highlights include a tour of the ancient archaeological site of Thulamela and a visit to a local Makuleke village, where guests can learn about the community's successful fight for restitution.
Impact
The Makuleke Contractual Park takes its name from the indigenous people who won back the rights to manage 240 square kilometres of their ancestral homeland, following their forcible removal under apartheid. The community is understandably selective with whom they choose to lease their land – Pafuri Tented Camp's owners, Return Africa, being one of the few. The partnership is one based on equity, with income being reinvested into the local community. The camp is also fully solar-powered.