24°
56'
24.26'' S
31°
31'
32.66'' E

Located on the borders of the Kruger National Park, a sense of family runs deep at the award-winning Lion Sands.
OVERALL
The More brothers, Robert and Nicholas, are the fourth generation to call this place home, and that feeling of history and belonging are very much in evidence during a stay at any of Lion Sands' four outstanding lodges, Ivory and River and (more recent additions) Tinga and Narina.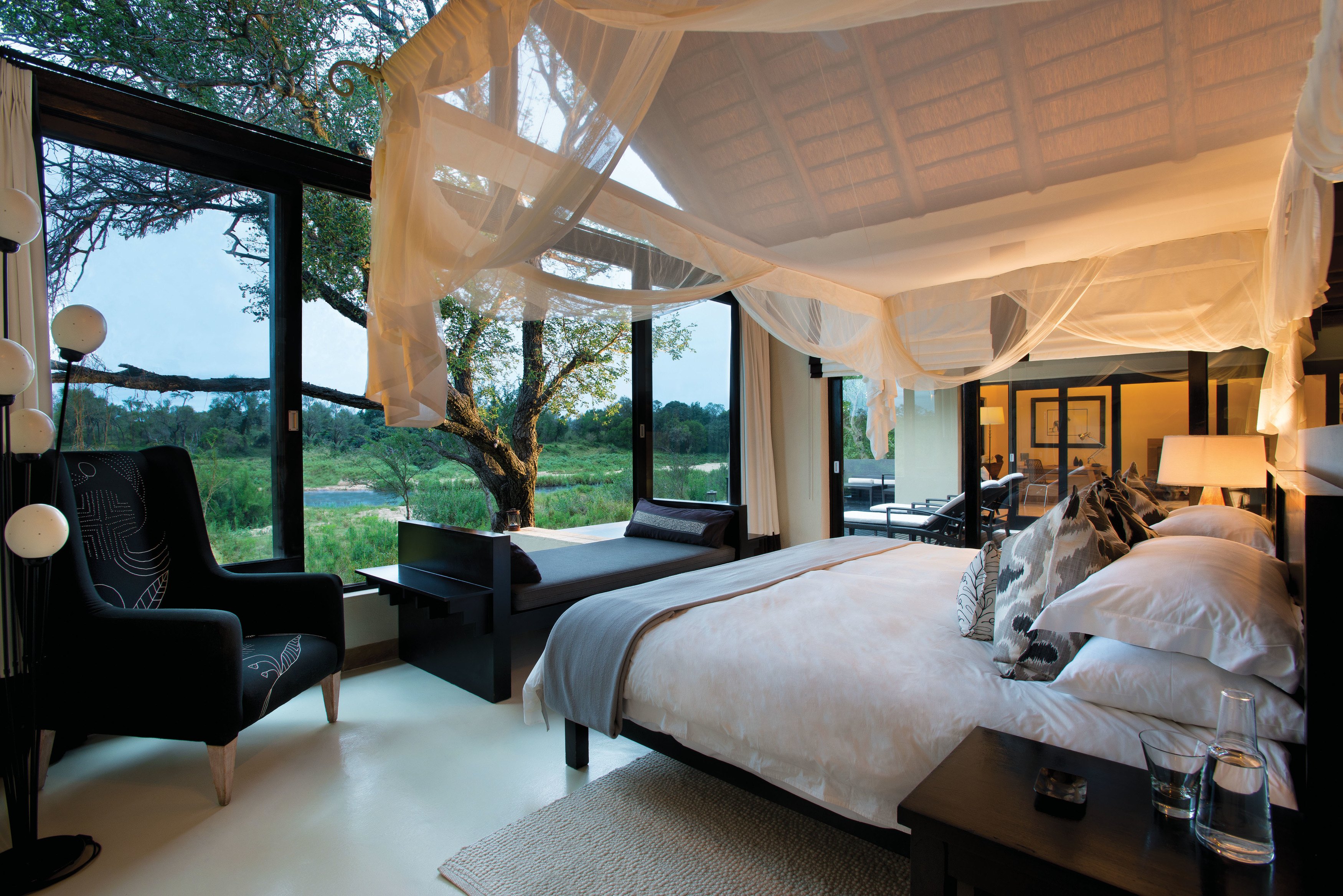 FOOD AND SERVICE
The food – big breakfasts, à a la carte lunches and innovative mains – is varied and exquisite, whilst the service (and atmosphere within the restaurants) is highly welcoming.
ACCOMMODATION
While all deliver high standards of safari luxury, each is distinct. Ivory Lodge is billed as ultra-luxurious and is the most intimate, with just 6 suites in total. At 165 square metres in size, the suites are enormous. Boasting wonderful vistas southwards over to the open sand banks of the Kruger, the suites are straight from the pages of an interior design magazine – a slick, super-stylish mix of creams and blacks – each with en suite bathrooms, outdoor & indoor shower, courtyard, lounge with fireplace, wooden viewing deck and patio area and private plunge pool. A main lodge building features a private lounge, library, further wooden viewing decks, a small gym and health spa, curio shop and indoor and outdoor dining area.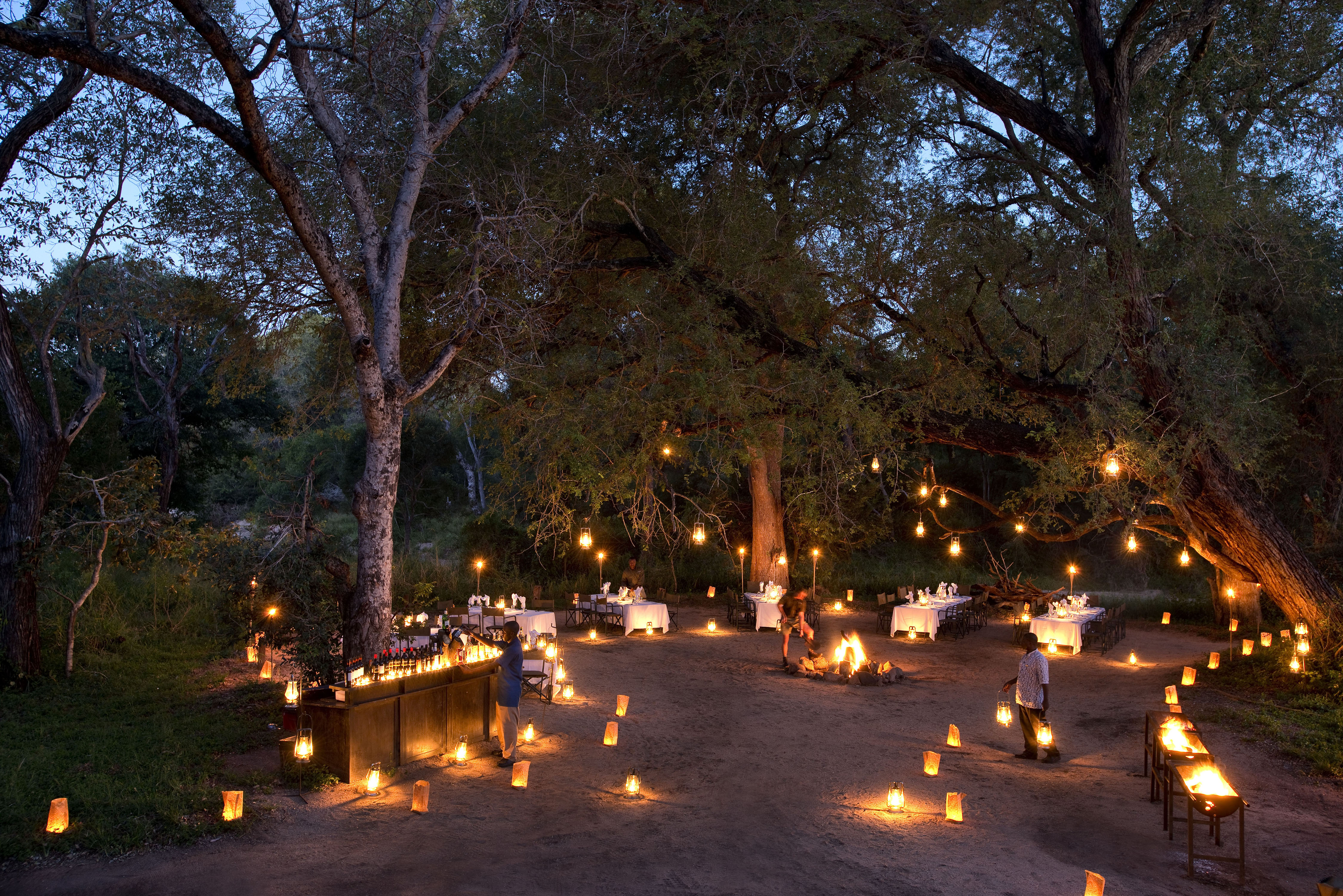 While Ivory Lodge sets the general tone for all accommodations at Lion Sands, a hundred metres downstream, facing due east, is River Lodge, with 20 luxurious yet homey thatched offerings: 12 Luxury Rooms, six Superior Suites and two especially secluded River Suites. Each has an en-suite bathroom, outdoor and indoor shower and wooden viewing deck. The main lodge features a private lounge and bar, outdoor safari lounge, a bird hide, small gym and spa, curio shop, indoor and open-air dining areas and two swimming pools.
Meanwhile, both Tinga and Narina offer variations on the luxurious theme already established, both comprising nine Luxury Suites. With Narina, however, there's a twist in that the lodge and suites are built tree house-style into the forest itself. Privacy at Narina is particularly notable and the feeling of being totally surrounded by the trees, with their immersive sounds and sensations, is not to be missed. (Please note, all accommodations include a plunge-pool with the exception of some in River Lodge)
ACTIVITIES
Activities at Lion Sands include tree house sleeps, sundowners, picnic dinners, 'bush bedroom' sleeps, and game drives.