24°
44'
0.5676'' S
31°
33'
31.8564'' E

Chitwa Chitwa is an owner-managed lodge that has been in the Brink family for more than 40 years. Originally their private retreat and named after an ageing bull giraffe who once frequented the spot, it is a now a luxury retreat in one of the most wildlife-rich areas of Kruger National Park.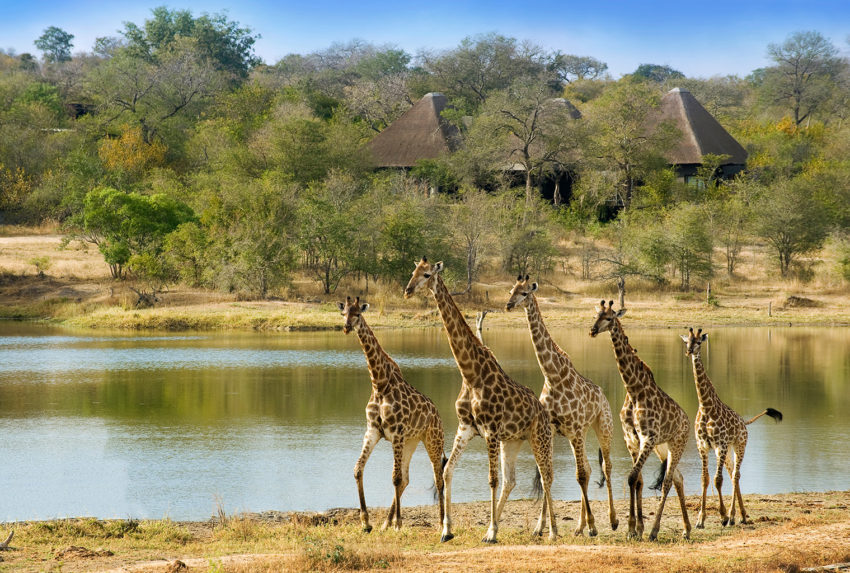 OVERVIEW
Fully aware that location is its prime asset, Chitwa Chitwa makes the most of it. The lodge's main area comprises a series of comfortable and stylishly decorated rooms, including a very plush bar and restaurant, all looking out over an expansive dark-wood deck and swimming pool to the largest per-ennial lake in the Sabi Sand Private Game Reserve, a popular watering spot for elephants, giraffes, lions, hippos and a wealth of other wildlife.
FOOD AND SERVICE
Service is attentive and private dining or drinks are available either on-deck or at the very edge of the lake. Indoors and out, great care has been taken to combine comfort and authenticity, with thatched roofs, exposed local stone and abundant wood. The food is both plentiful and beautifully presented.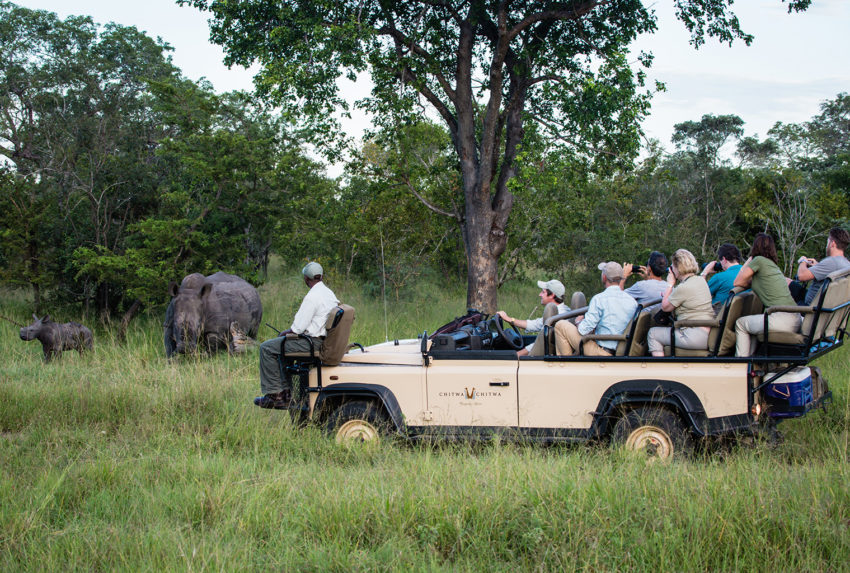 ACCOMMODATION
Chitwa Chitwa offers six very spacious suites. The largest, the Charlsy Suite, would suit a family or two couples travelling together. In addition to the suites, there is also Chitwa House, an exclusive villa that sleeps four in two en-suite bedrooms. Throughout all suites the decor is distinctive and comfortable, with double or twin beds, luxurious sheets and bedding, private plunge-pool, locally-produced decorations, indoor and outdoor shower, free-standing bathtub, minibar, ceiling fan and all the other mod-cons one would expect.
ACTIVITIES
Activities at Chitwa Chitwa are well-thought through and include guided walks, bush picnics, game drives and sundowners. Possessing enviable eco-credentials and excellent guides, many of whom have been with the lodge for more than ten years, the feedback vis-a-vis activities is wonderful.
Please note that Chitwa Chitwa welcomes children of all ages.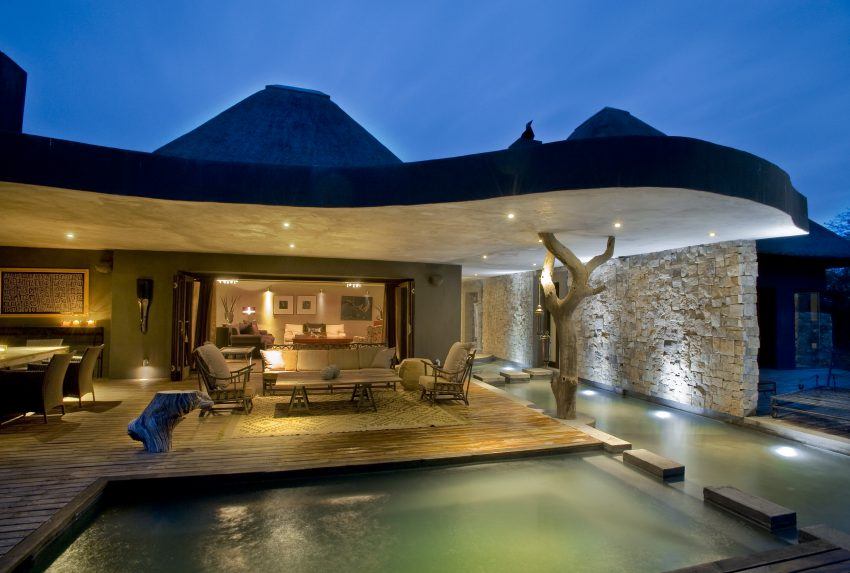 ETHICS
Chitwa Chitwa is pointedly aware of the local community and ecosystem. It founded the Chitwa Trust in 2008, with the purpose of meeting two of South Africa's greatest challenges: unemployment and lack of education. It has also impliemnted numerous eco initiatives, such as:
Lighting: The use of led and compact fluorescent lighting technology in 75% of the lodge. Chitwa House is completely free of incandescent lights.
Water Heating: Chitwa's villas are retrofitted with solar water heating systems using evacuated tube solar collectors. "Geyserwise" intelligent electronic devices improve the efficiency of our solar heaters. All exposed piping is insulated for maximum heat retention.
Pool Pumps: We have replaced all our pool pumps with "VF Intelliflow" variable speed pumps reducing the power consumption by 90%.
Grey Water Recycling: A grey water recycling system is installed in our laundry, which together with our eco-friendly washing machines, enables us to reuse all laundry water for garden irrigation.
Waste & Refuse Removal: All our waste is removed from the property weekly and taken to an approved waste management site so no waste is buried or burned on site.
Air Conditioning: All our air conditioners have been fitted with "airco saver" energy savers, which reduces the energy consumed by our air conditioners by between 20-35%.
Detergents & Cleaning Agents: The cleaning materials we use are all ecologically approved and all washing powders are phosphate-free.
Natural Thatch Roofs: The use of natural highveld grass on our roofs acts as an insulation to reduce heat in summer and heat loss in winter, which necessitates less use of air-conditioning