Grootbos Private Villas is the third in the Grootbos portfolio and – like Forest Lodge and Garden Lodge – is located in Grootbos Private Nature Reserve, one of the southernmost nature reserves in Africa.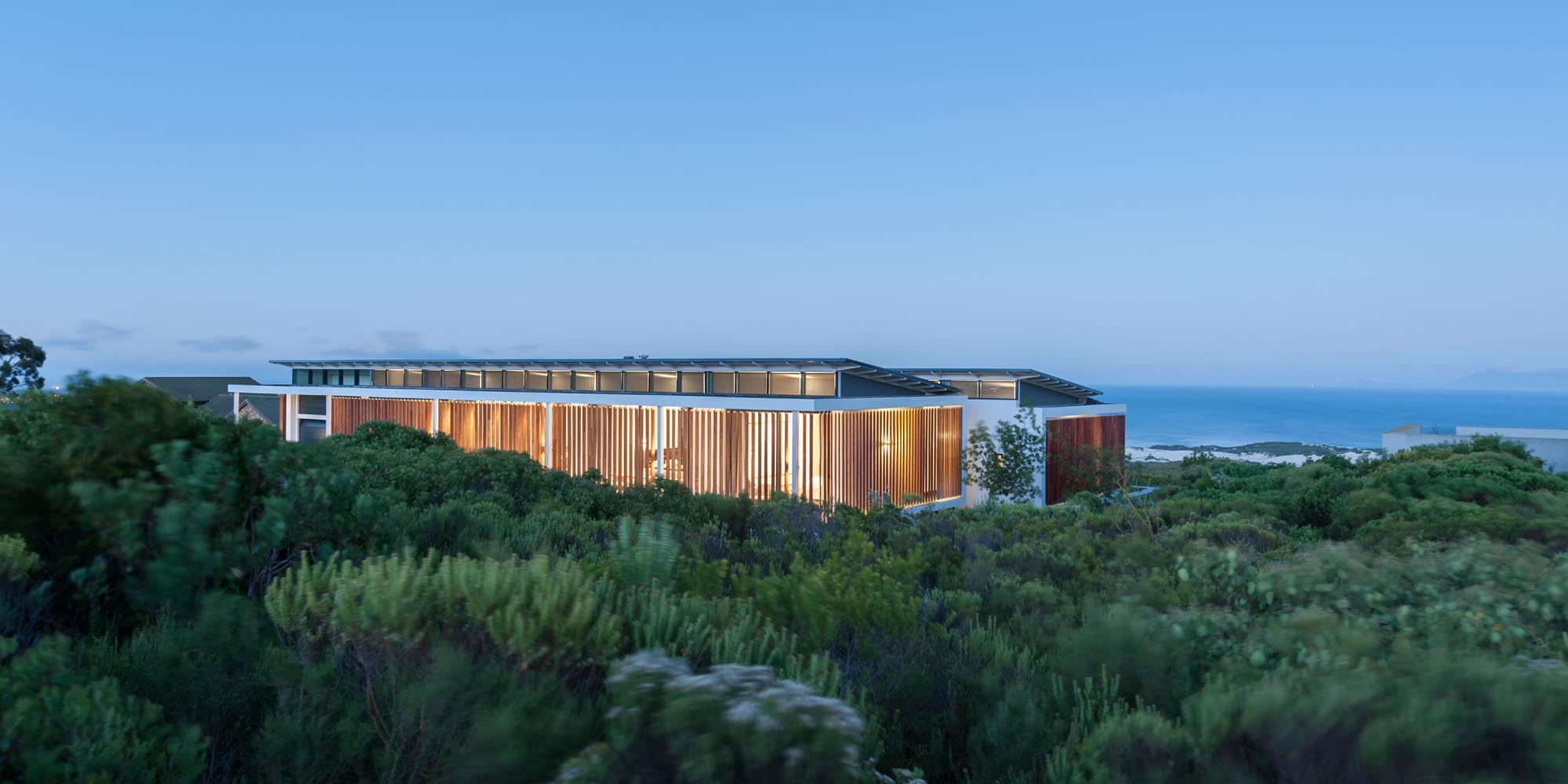 Overview
Comprising two private villas, with four and six bedrooms respectively, Grootbos Private Villas emanates secluded luxury. Both villas come with a private pool with views of the ocean and surrounding landscape, a cinema room, wine cellar, a fully equipped gym, a cosy fireplace installed into the lounge, a kitchen and full bar, all opening out onto a deck with wonderful views and an office. A landing strip is also not far off for those arriving by helicopter and small aircraft. The general style is modern, with large windows that have panoramic views in every direction and well-thought-out floor plan optimising the guest experience. Please note that there is Wi-Fi throughout each villa.
Food & service
In both villas at Grootbos Private Villas come with dedicated butler service, assuring every need is met. The in-house nature guide, with unparalleled knowledge of the flora and fauna of the area, is there to inform and take on walks and drives around the reserve. The private chef will cater for every gastronomical need, requirement and preference. The portfolio as a whole has a large team of extremely experienced and dedicated chefs who specialise in everything from wine pairing and fine dining to pastries and chargrilled meat on an outdoor barbecue. Ingredients are largely seasonal, and most are locally sourced and organic, including the water, which is bottled at Grootbos's nearby mountain spring.
Rooms
The only difference between the two villas at Grootbos Private Villas is size, the smaller possessing four bedrooms at 800 square metres, the larger six bedrooms at 1,000 square metres. The former contains one master bedroom and three luxury bedrooms, whilst the latter has two master bedrooms and four luxury. All have en suite bathrooms and are fully equipped with Grootbos branded guest toiletries, gowns and slippers, and come with air conditioning and underfloor heating.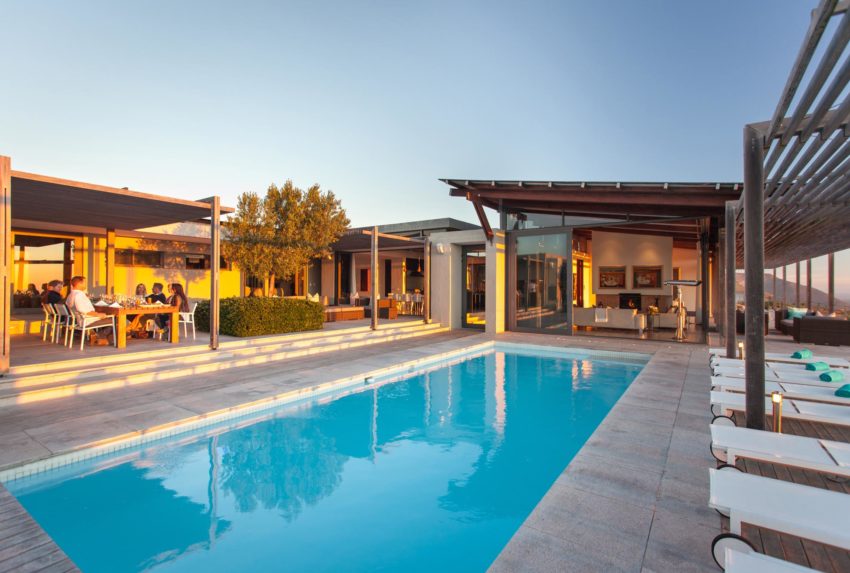 Activities
Activities at Grootbos Private Nature Reserve are varied and guests can partake in botanical tours and bird watching, nature hikes, coastal walks and marine safaris, whale watching, shark cage diving, horse riding, scenic flights, river cruises or beauty treatments back at the villa.
Impact
Conservation
The Grootbos Foundation supports a range of excellent conservation initiatives: Having recorded over 800 species of flora species on the reserve and over 1,200 species in the greater Walker Bay region, it has also established a reforestation programme, which involves monitoring the movements of the region's birds, insects, amphibians and reptiles using camera traps used by the conservation management team.
Commerce
Since 2003, the Grootbos Foundation has trained local people in environmental fields, many of whom have gone on to become guides or part of the horticultural team within the private reserve.
The Grootbos Foundation also supports eco-tourism initiatives such as the Klipspringer Mountain Bike Trail on the Walker Bay Fynbos Conservancy.
Community
The Grootbos Foundation sport, community and training projects reach more than 12,000 people each year. The Foundation's afterschool sports programmes use sport as a tool to deliver conservation, health and gender related programmes. Coaches are vital mentors and role models for the children. Furthermore, the Green Futures training college offers courses in field ranging, indigenous horticulture and hospitality related fields.