34°
32'
35.67'' S
19°
24'
42.94'' E


The second addition to the very fine Grootbos Private Nature Reserve portfolio, and located overlooking Walker's Bay, Forest Lodge is, like Garden, its sister lodge, a first class eco-luxury lodge.
OVERVIEW
Situated high up, at the end of an entrance road marked on either side by fynbos, amongst a mixed forest of olive, milkwood and sea gaurri, Forest Lodge consists of a main lodge and 16 suites. Its stunning final look is the result of a collaboration between Vaughan Russel and Eloise Collocott-Russel of Fluid Architecture.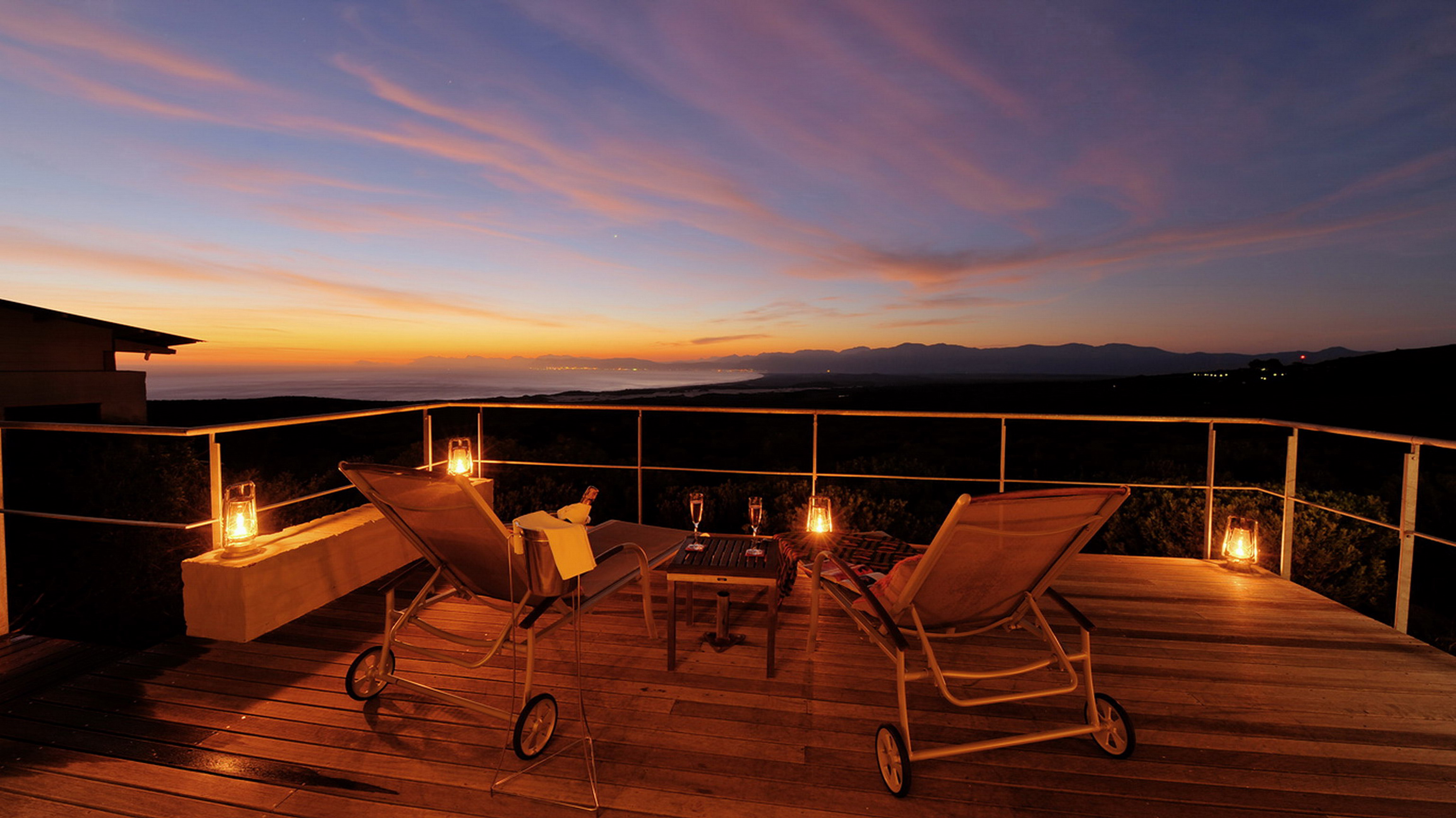 FOOD AND SERVICES
The service and food is very much a top of the list of highlights for returning guests, with special mentions frequently going to the bar for the calibre of cocktails, and to the kitchen for the quality of its five plate dinners.
ACCOMMODATION
Sometimes rustic, often refined, the main lodge includes a lounge, multiple dining areas, bar, shop, spa and conference centre, its borders and portals designed to make mincemeat of the concepts inside and outside: rather, everything made accentuates the natural, and everything natural accentuates the made. Meaning that here, where light and form is everything, the main lodge is characterised by floor-to-ceiling windows, great open spaces, periodically exposed brickwork, dark wood flooring and roofing angled in such a way as to fall perfectly in line with the lay of the land. Overall, it's a wonderful example of how the modern can be made to feel natural – without compromising over design.
The suites at Forest Lodge are divided into luxury and luxury pool. Approached by means of a cobbled path, and secreted away among the milk woods, either overlooking the pool or the bay, each suite includes a double bed, separate lounge, private veranda, outdoor shower, plunge pool and en suite bathroom. As with the main lodge, the look favours the well-made, the restrained, the tone set by its dark wood floors and whitewashed walls, the finish a carefully choreographed selection of smart seating, art and lighting. Very comfortable indeed!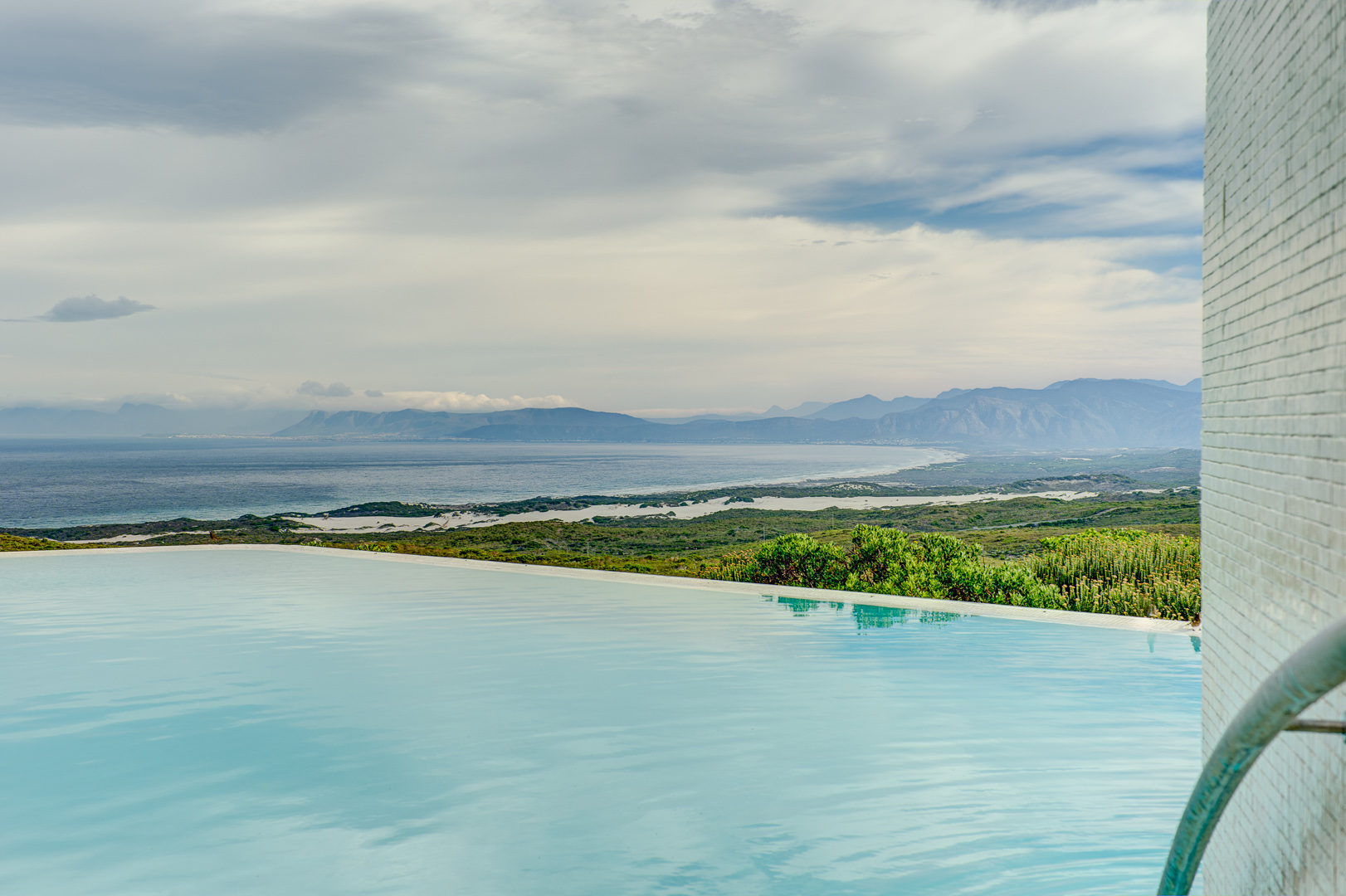 ACTIVITIES
Activities at Garden Lodge include exploring the reserve by foot, 4×4 or on horseback (with an expert guide); and boat and plane trips to see southern right whales, seals, penguins, sea-bird colonies and great white sharks off Dyer island.
Please be advised that Forest Lodge is reserved for adults, and that Dyer Island boat trip frequency is season dependent.