Billed as the most luxurious train in the world, every one of the locomotives and carriages used on this and other journeys have been restored to their original splendour, giving guests an experience that quite honestly would be hard to replicate anywhere else on earth.
Overview
Named after the owners' family, the Rovos engines have been purchased piecemeal from as early as 1987. The oldest engine – Tiffany – first saw service in 1893, and youngest – Marjorie – is a 1954 coal burner (now converted to oil) that runs for 700 kilometres without stopping. Many of these engines were destined for scrap, and their purchase and subsequent restoration – let alone the fact that they are now back on the rail – is in itself a significant achievement.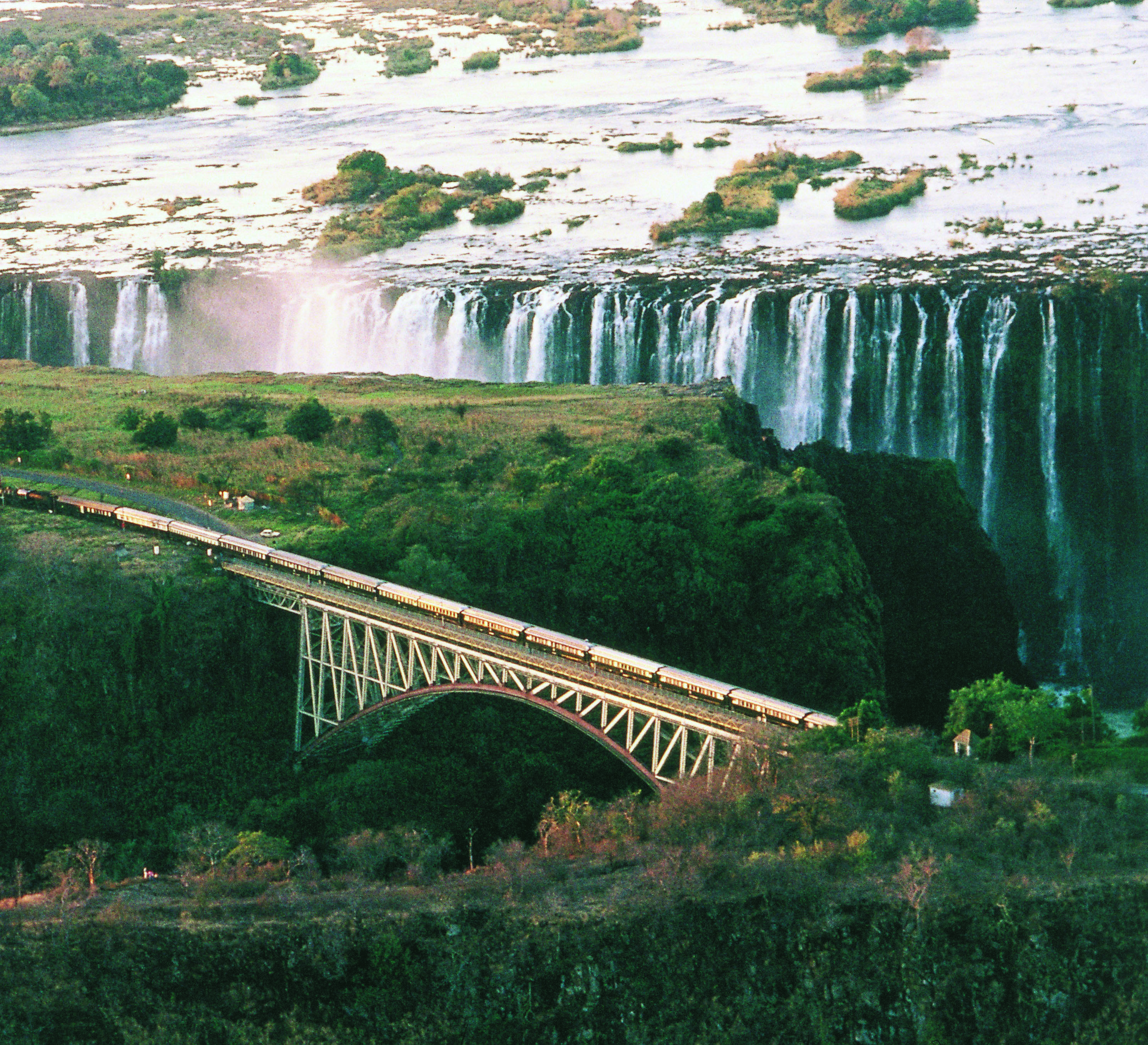 Food & service
The food and service is wonderful. The menu – buffet plus cooked for breakfast, a la carte for lunch and dinner – caters for a range of diets, including vegetarian. The produce is fresh, the delicious meat both domestic and game.
Rooms
The carriages are equally as exceptional. Purchased from around the world, and in many cases restored from derelict states, each has its own story, and each has been authentically refurbished, using original fittings where possible, and old techniques for those that have proved impossible to source. Consisting of 20 coaches, the train includes 72 sleeping berths, a dining car, an observation coach, a smoking lounge and, towards the middle, a larger non-smoking lounge. The observation coach features enlarged windows, balconies and the decor throughout is a Victorian/Edwardian hybrid, complete with plush carpeting, teak pillars, wood panelling and brass fittings.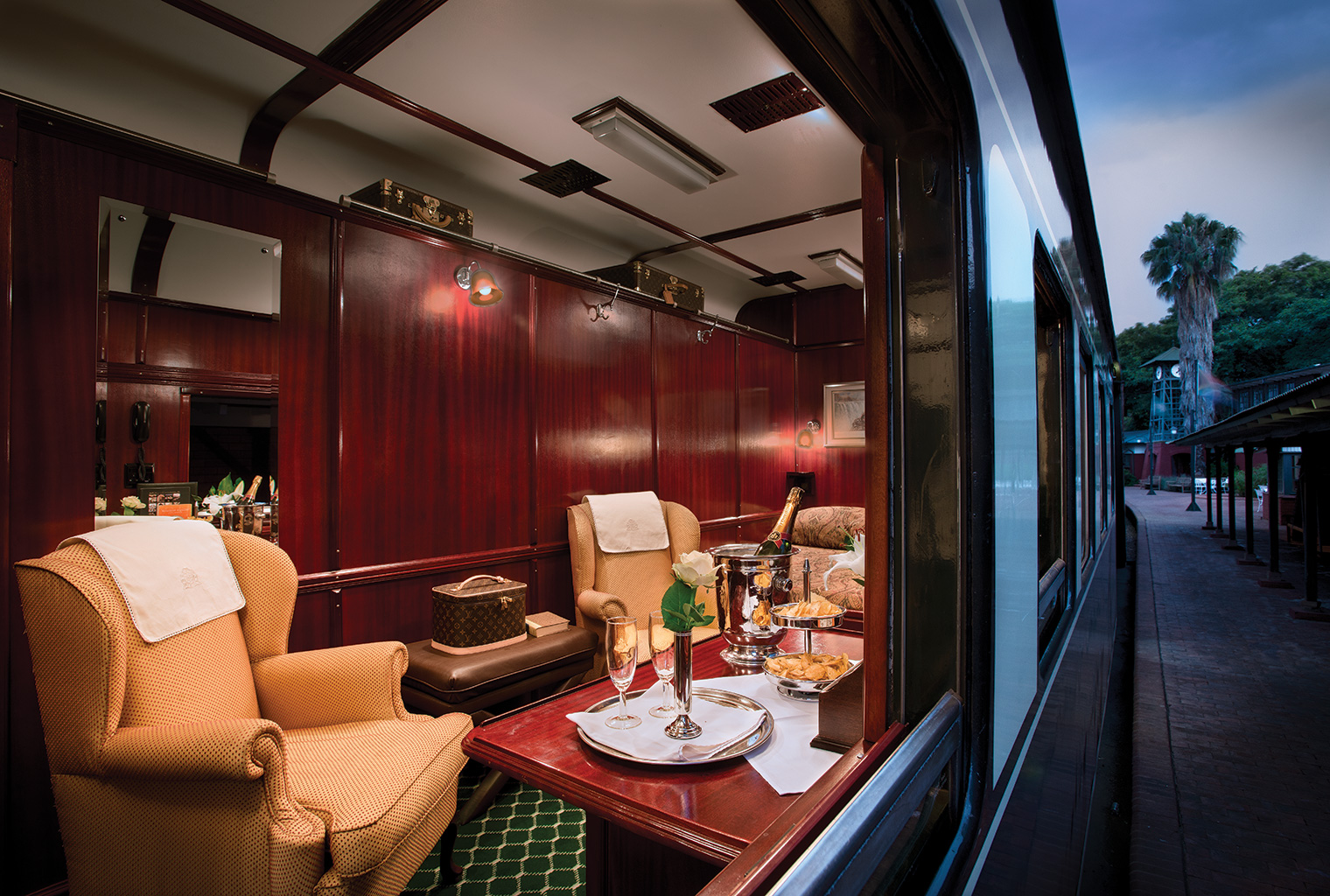 Divided into 3 classes – royal, delux and pullman – the sleeping berths lay claim to being the largest in the world. Containing either bunk or double beds, a writing surface, a tasteful combination of the modern (hair dryers, hot showers, shaver plugs, mini-fridge) and the old (light fittings, wall panelling, carpeting), the en-suite Pullman suites occupy 76 sq ft, and the beds can be converted into a seating area during the day. The Delux Suites are similar, only larger (118 sq ft), while the Royal Suites (172 sq ft) have their own private lounge areas, a stand-alone bath and are half as long as a carriage. Please note there is no internet or television on board.
Activities
Activities include relaxing on the observation deck and mingling with other travellers in the evenings. Tailor-made charters are availed, allowing guests to handpick their destinations and itineraries.