The Bay Hotel is a large 78 room hotel bang on Camps Bay beach. A stunning location, it lays claim to being the first beach front hotel in Cape Town, and with the Twelve Apostles as a backdrop, it attracts a mixed clientele, one that is after romance, fun and relaxation.
Overview
The buildings are large, colonial in style, with bedrooms facing either the mountain to the rear, the beaches to the front or swimming pools to the side. With shared areas that include 4 pools, the Tides restaurant, the Traders cigar lounge, the Sandy B cocktail bar, a deli, a variety of function rooms, gift shops, foreign exchange facilities and multi-decking, The Bay is a tad too large to be calling itself a boutique-style hotel, but the quality of its facilities are hardly a drawback.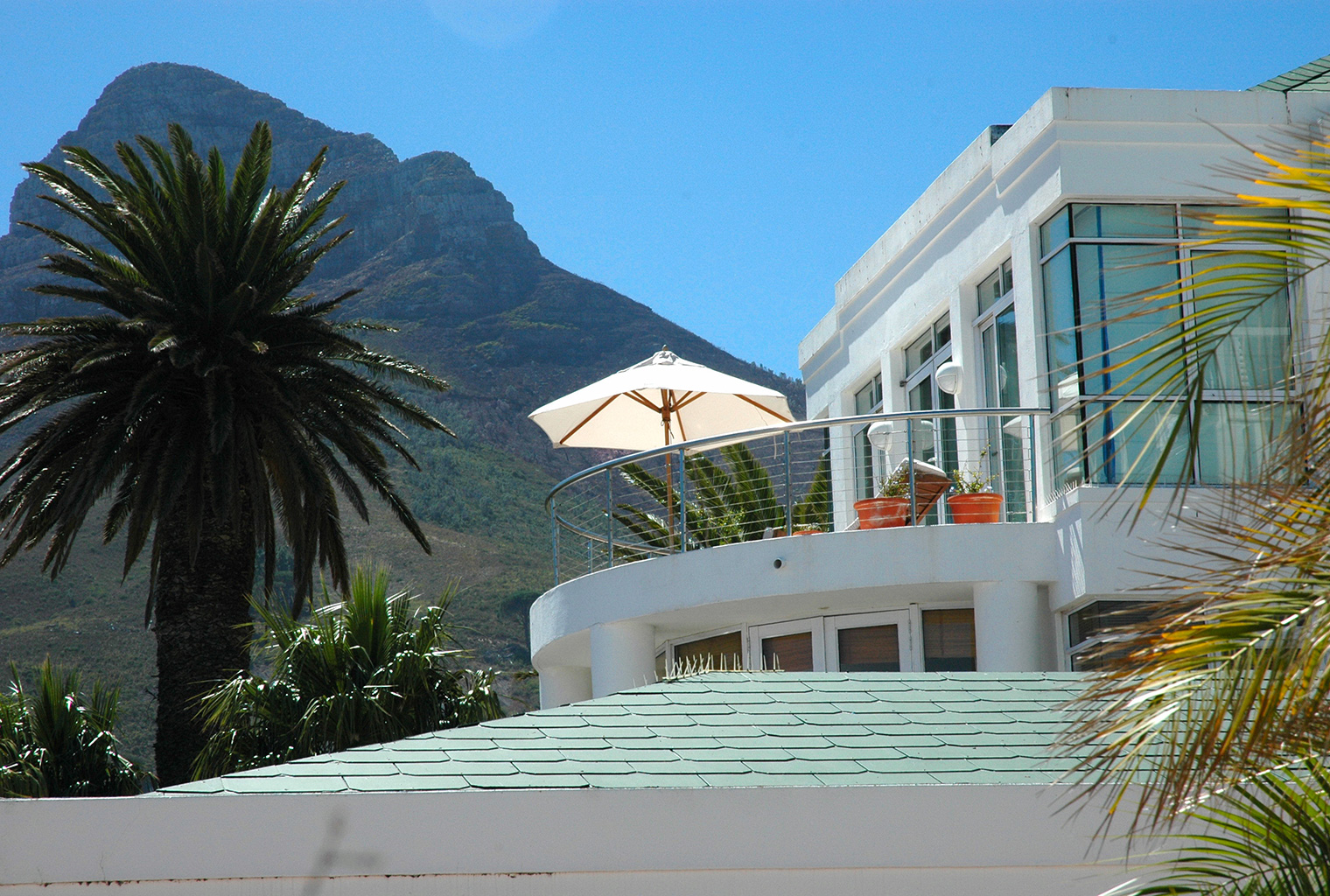 Food & service
The restaurant at Tides is excellent and serves a range of international cuisines. And should you need to venture further afield, there's the upstairs bar at Summerville, which serves great cocktails and meals, and if not that then the funkier Baranga Restaurant on the opposite side of the hotel. Feedback from returning guests speaks highly of the service, which is friendly and attentive.
Rooms
There are 72 bedrooms and 6 suites at The Bay. The rooms include a double bed, seating area, en-suite bathroom and – if a suite or a room situated on the first floor – balcony. Simple, well kept, the style tends towards modern, single colour designs, and comes with all the mod-cons – safe, mini-bar, air-con, Wi-Fi. The suites include a lounge area. The bathrooms – bath, flush toilet, sink and separate shower – are beautifully maintained. However, what makes the rooms, and indeed the hotel, is the quality of service, which is of a very high standard.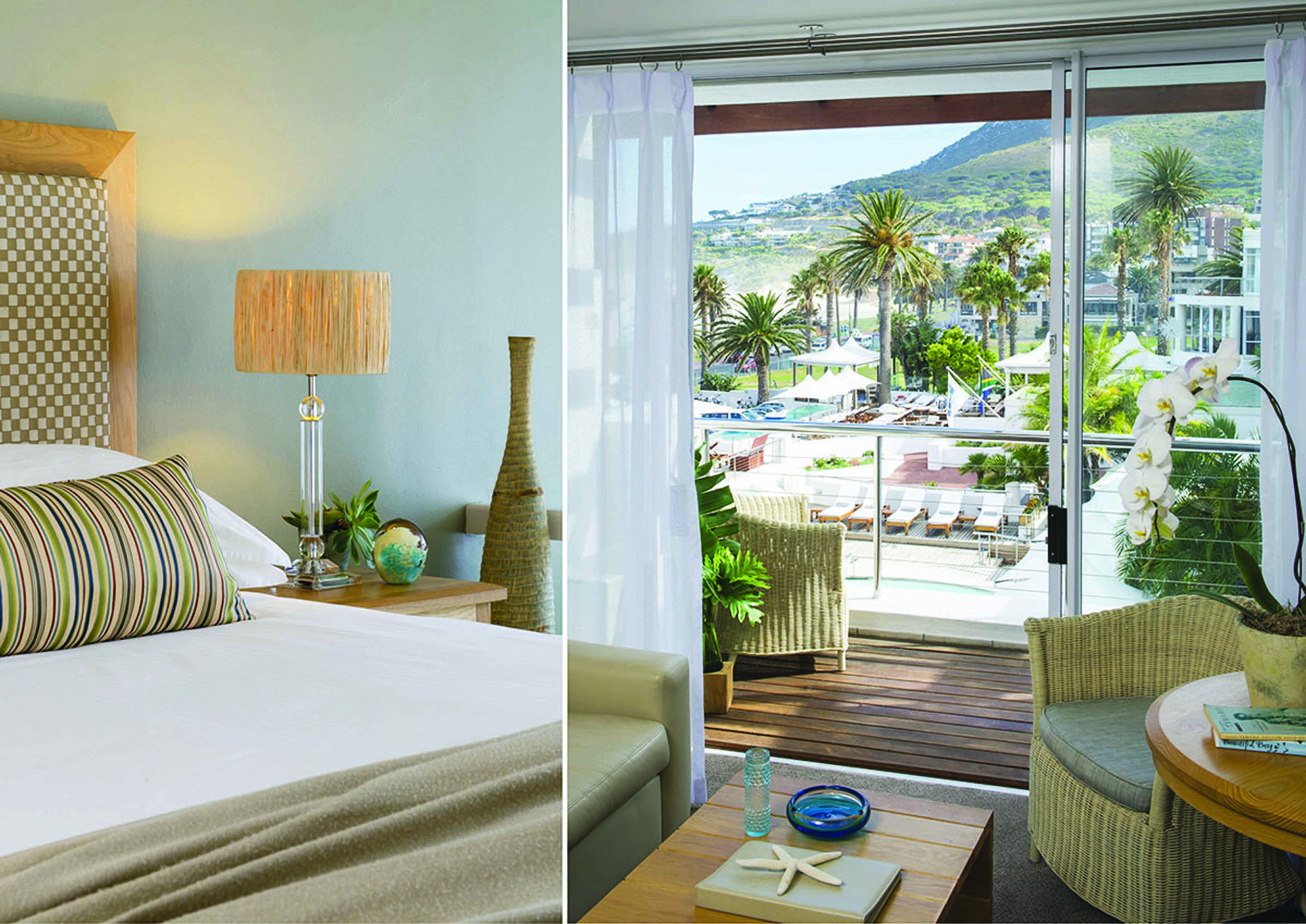 Activities
Activities include spa facilities, gym, tennis, beach sports, excursions into town and water sports.
"This, at first glance, looks like the ideal family hotel, but they do not take children under 12. It really is its location that makes The Bay special as there is nowhere that offers direct access to the beach (separated by the main road however) in Cape Town. Remember, however, that the sea is very cold and even during the summer months it is a brave man that dares face the chill of the Atlantic. I exaggerate, but it is not the Indian Ocean.
Camps Bay is fun and lively with lots of seemingly happy people on the beaches and shopping. I have to admit it came as quite a surprise to me when I first visited Camps Bay as it is not what I associate Africa with. It felt more like the Riviera. However, it is Africa. Camps Bay is fun and, on a hot summers day, very much the ideal summer destination for those in search of a lively, often funky, cosmopolitan beach scene." – Will Jones, 2007