33°
41'
36.99'' S
19°
0'
27.01'' E

A noteworthy historical property, and also a national monument, Roggeland Country House is located in the winelands of Cape Town, just north of Paarl.
OVERVIEW
Set in mature gardens, with views of the Drackenstein Mountains, Roggeland is a stone and thatch build consisting of a main house and 10 sleeping rooms. Its owners, the Minkleys, who bought the eighteenth century farmhouse in 1993, have restored the building to its former beautiful state, and have chosen to emphasise its simple pleasures, its thick white washed walls, reed ceilings and yellowwood and stinkwood doors.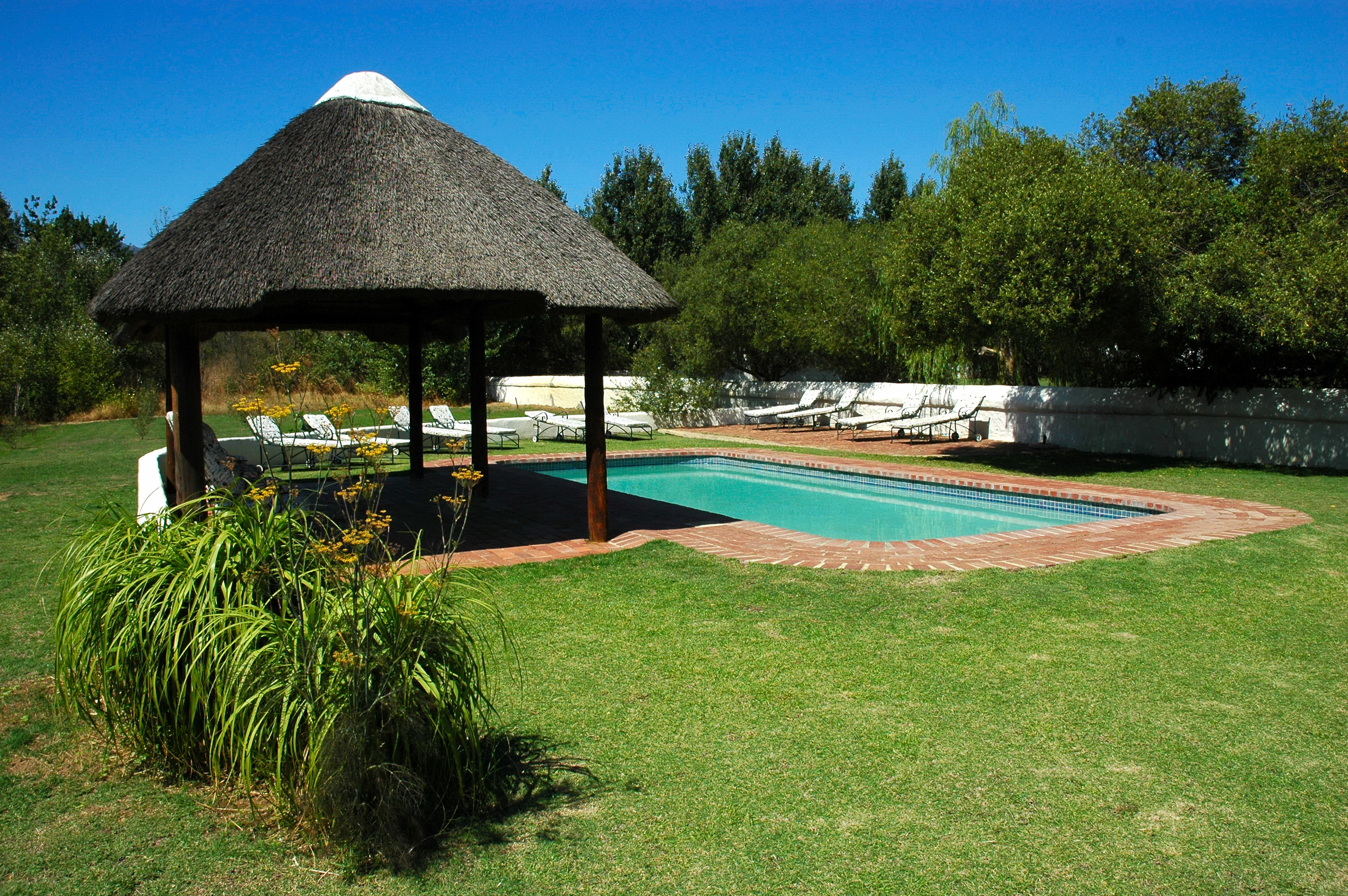 FOOD AND SERVICE
The shared areas include a lounge, dining room, terrace, wine cellar and swimming pool. Characterised by a hotchpotch of antiques, functional utilities and comfortable seating, the Roggeland style is very much its own, a kind of farmhouse chic, while the service is fantastic, the food excellent. Much is made by guests of Roggeland's 4 course dinner, which is candlelit, accompanied by at least 3 different bottles of wine and beautifully presented.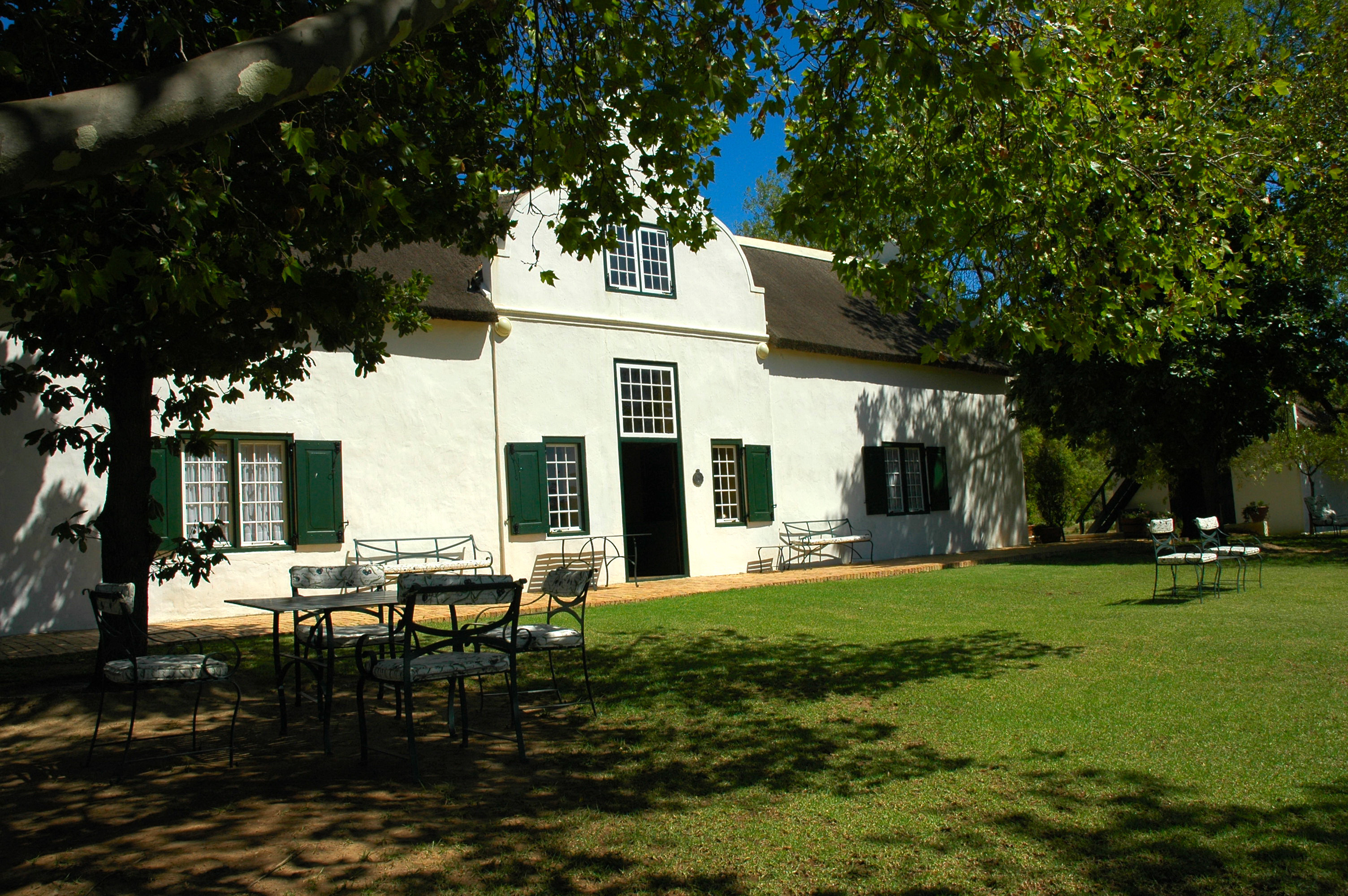 ACCOMMODATION
The rooms are divided into 2 classes: standard (4) and superior (6). Eight of the rooms are located in the renovated stables, while two are in-house. Each standard room includes a double or twin bed, seating and en-suite bathroom. Clean, well maintained, the emphasis here once again is on the natural, with the handmade linen and soaps and fresh flowers. The superior rooms are similar, only larger, and include a separate shower. Please note the rooms do not have a TV or minibar, and, as of 2016, no Wi-FI.
ACTIVITIES
Activities at Roggeland Country House include wine tasting, trips to nearby wine towns and walking.