33°
55'
54" S
18°
24'
40" E
The grand old dame of Cape Town, or the Nelly, as she is affectionately known, has been a crowd puller for over 100 years. Normally, when smaller, more bespoke destinations are available, large hotels would not be at or near the top of our list. The Nelly is different. It's an institution.
As with many Cape Town city hotels, the Nelly sits at the foot of Table Mountain. Reminiscent of the colours one might find in a city in India, the light pink washed walls lend the hotel – as they do the Westcliff in Johannesburg, which is also owned by The Orient Express – an otherworldly feel. Set in a mature and well maintained 9 acre garden, Mount Nelson's approach and surrounds is alive with colour and character, with palm trees, borgainvillea and birds.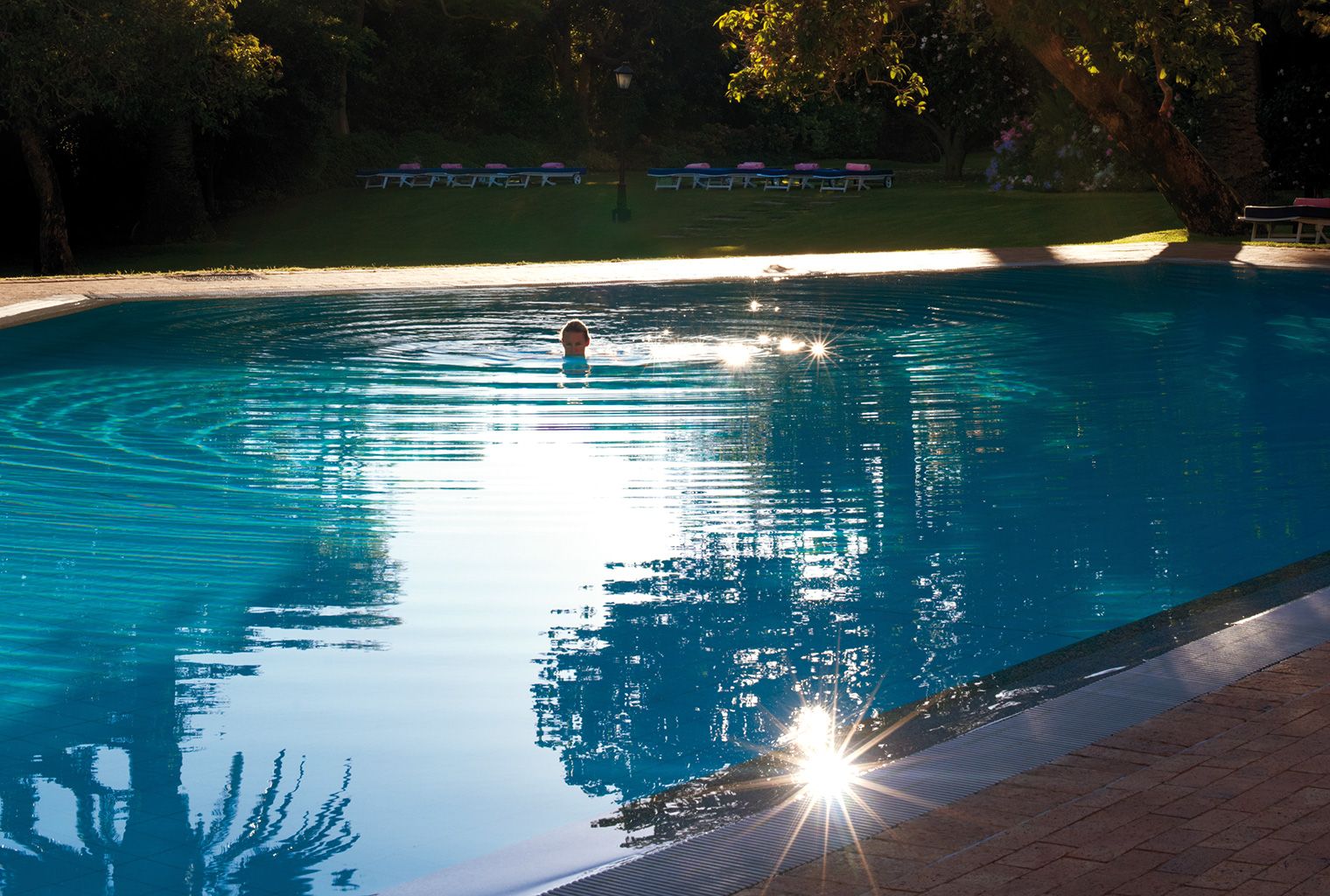 Composed of 6 wings, the Nelly consists of a vast reception, multiple lounges and bars, conference rooms, business facilities, restaurants, a spa, pool and 201 sleeping rooms. Impossible to describe in their totality, the shared areas are legion, but highlights include Planet Restaurant, the renowned afternoon tea, Chef's Table (an opportunity to dine in the kitchen itself) and the newish Planet Bar, where divine cocktails are the norm -of which special mention must go to a concoction called Weird Wilson, a fascinating brew that had us clamped to the bar for the remainder of our stay.
For those after a quiet read, an afternoon nap, the main lounge – all creams, high ceilings, slumber sofas, antiques – is just the place, while food by the pool is normally the remit of the Oasis restaurant. The food and service, which is at once yesteryear and cutting edge, underlines, compliments and brings out the hotel's aesthetic, its ambience.
Mount Nelson's accommodation is divided into rooms and suites. There are 3 classes of room: classic, superior and deluxe. The 14 classic rooms are smallish, situated in the main hotel building and include double / twin beds, mini-lounge, en-suite bathroom and various amenities. The 87 superior rooms are similar, only bigger, and situated in the main hotel building, in Green Park and in the Oasis wing. Ditto for the 23 deluxe rooms, which are even bigger and additionally situated in Taunton House.
There are 3 main classes of suite: junior, deluxe and superior. In truth, when compared to the top end rooms, the 30 junior and 22 classic suites contain no extra features, and are simply increasingly grander, while the 17 superior suites include newly renovated marble bathrooms and a dining area. Things take a step up with the 7 deluxe suites, which come with their own kitchenette / wet bar and private courtyard (complete with fountain). Please be advised that the hotel's accommodation also includes 2 junior suite size accessible rooms, which are located in Green Park, overlooking a courtyard with a fountain, and which offer specially adapted features – wider doors, wheel chair runs, lowered handrails, and adaptable shower with optional chair.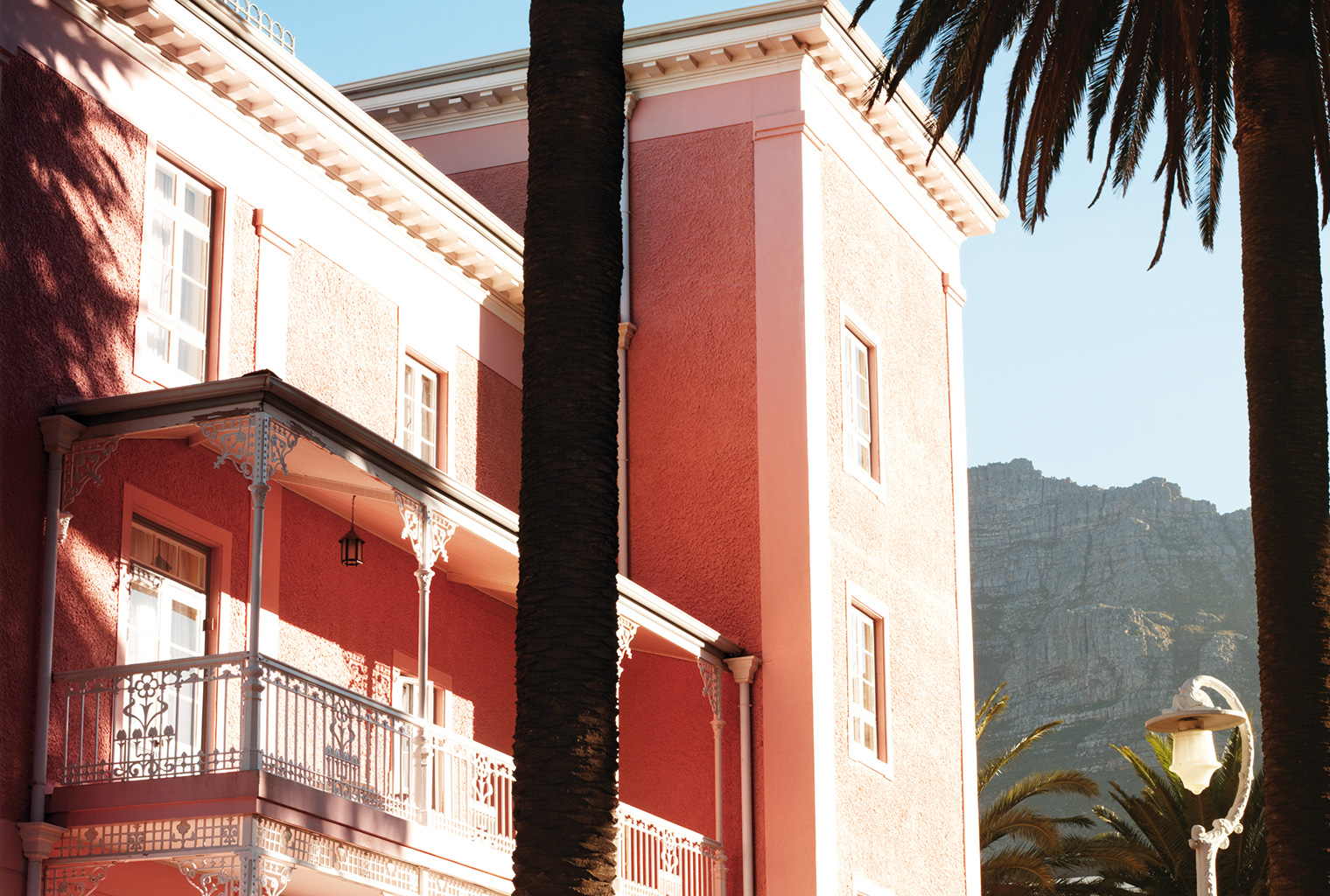 Situated away from the main buildings, along the Sydenham Terrace walkway, overlooking the adults-only Garden Cottage Pool, are the fairly newly refurbished 8 Garden Cottage Suites, each of which comes with its own rose garden, extra space and plenty of privacy. Finally, for a one off super splash, occupying much of Green Park's top floor, there's the Presidential suite, which – beautifully styled in late Victorian / Edwardian features, and offering the kind of living space that most of us can only dream of – is a seriously beautiful stay.
Activities at Mount Nelson include excursions into Cape Town, spa facilities, tennis, gym and myriad in-house classes.