Morukuru Ocean House is an exclusive luxury house on the beautiful coastline of South Africa's 36,000-hectare De Hoop Nature Reserve, and is part of the expanding Morukuru Family portfolio.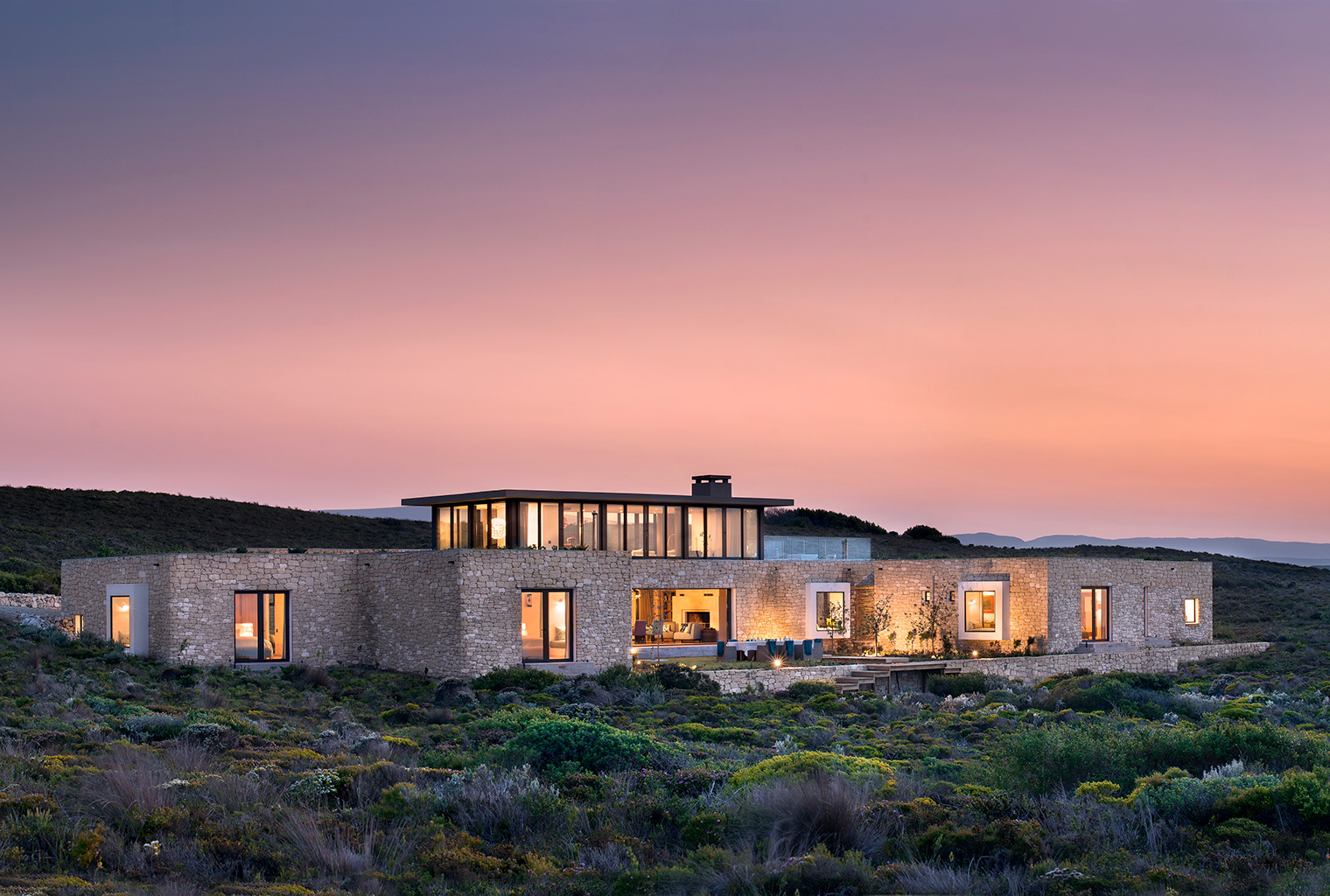 Overview
The feel throughout is contemporary classic with plenty of traditional South African details for character. Spread over a single level (though there is a large upstairs lounge from which to view the ocean) and adjoining it a rooftop deck, a balance is struck between open-plan relaxation and a strong sense of privacy. No luxury is missing: two dining rooms, a bar, swimming-pool, indoor and outdoor fireplaces, and television-equipped kids room complete the fine facilitates. Throughout the design is both striking and designed to set-off the main attraction of the ocean just outside the windows. Wi-Fi is included throughout.
Food & service
The Morukuru team are experts in luxury accommodation, and here their experience is in ample evidence. Served by a full team that includes a private butler and chef as well as housekeeping and a nanny-service, guests' every whim is catered for. The cuisine is first-class, the menu adaptable to any taste or dietary requirement, and meals can be served either indoors or out. The drinks list is extensive (the house has its own wine-cellar) and the staff are expert guides to the attractions of the surrounding area.
Rooms
There are four suites at Morukuru Ocean House. Though each has been given a distinct ambience, in all the design is inspired by the surrounding dunes, and all have large ocean-facing windows and French-doors so that inside and out seem to blend into one another. All are en suite and set discretely off from the main areas to maximise both convenience and privacy. Striking touches such as woodburning stoves and local artwork abound.
Activities
Activities available include sandboarding, stargazing, wildlife safaris, whale-watching – this is one of the continent's largest whale nurseries – hiking, snorkelling and much more. Guests can, if they wish, liaise with Morukuru beforehand to make specific plans or requests.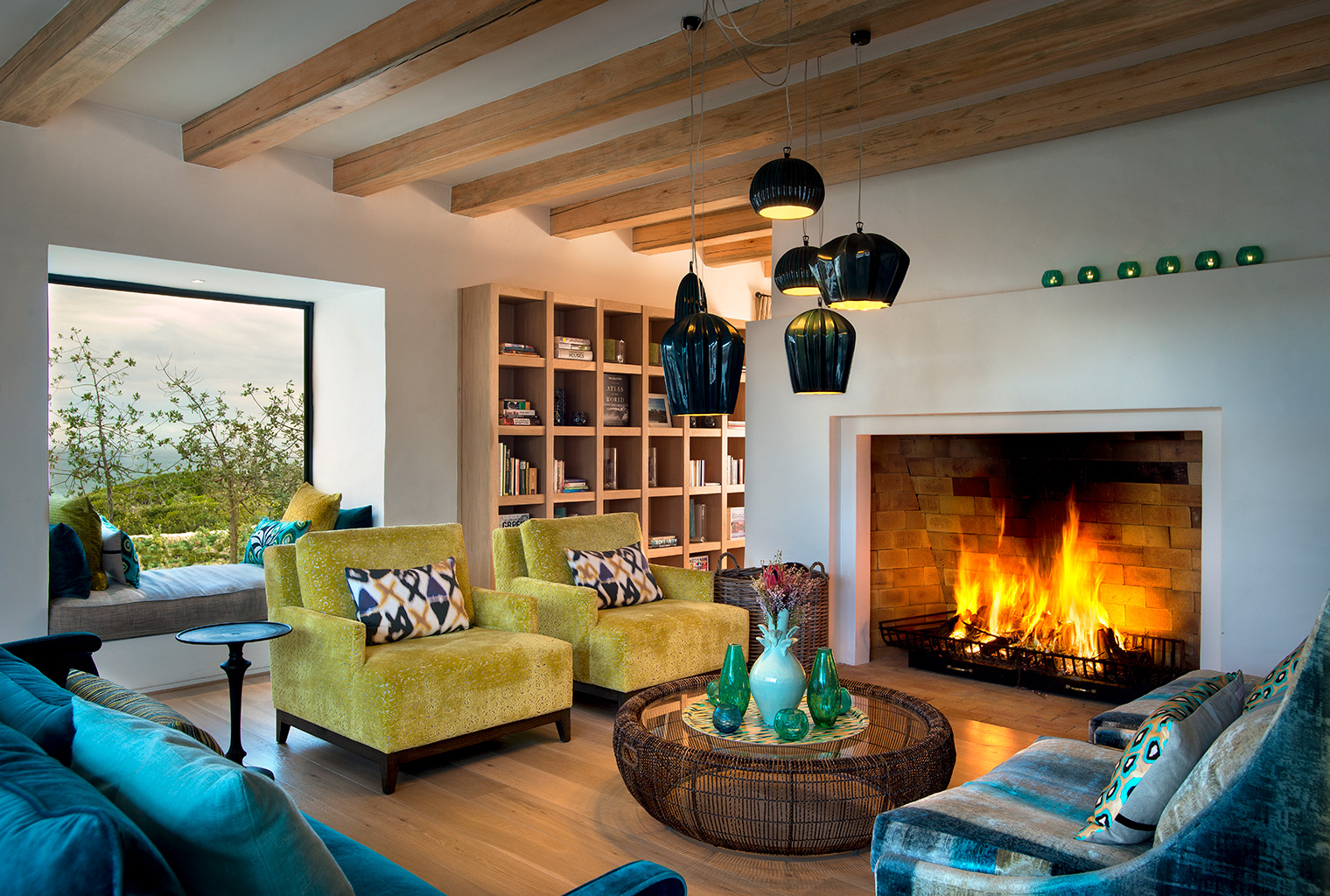 Impact
Conservation 
As well as working closely with local communities, Morukuru have gone to great lengths to minimise Ocean House's footprint. Due to extensive and innovative use of solar panels the house is in fact completely off the grid.