33°
56'
13.72" S
18°
53'
27.8" E
A five star manor and winery set in the heart of a 155 hectare working wine farm on the outskirts of Stellenbosch, Lanzerac is a first class piece of accommodation.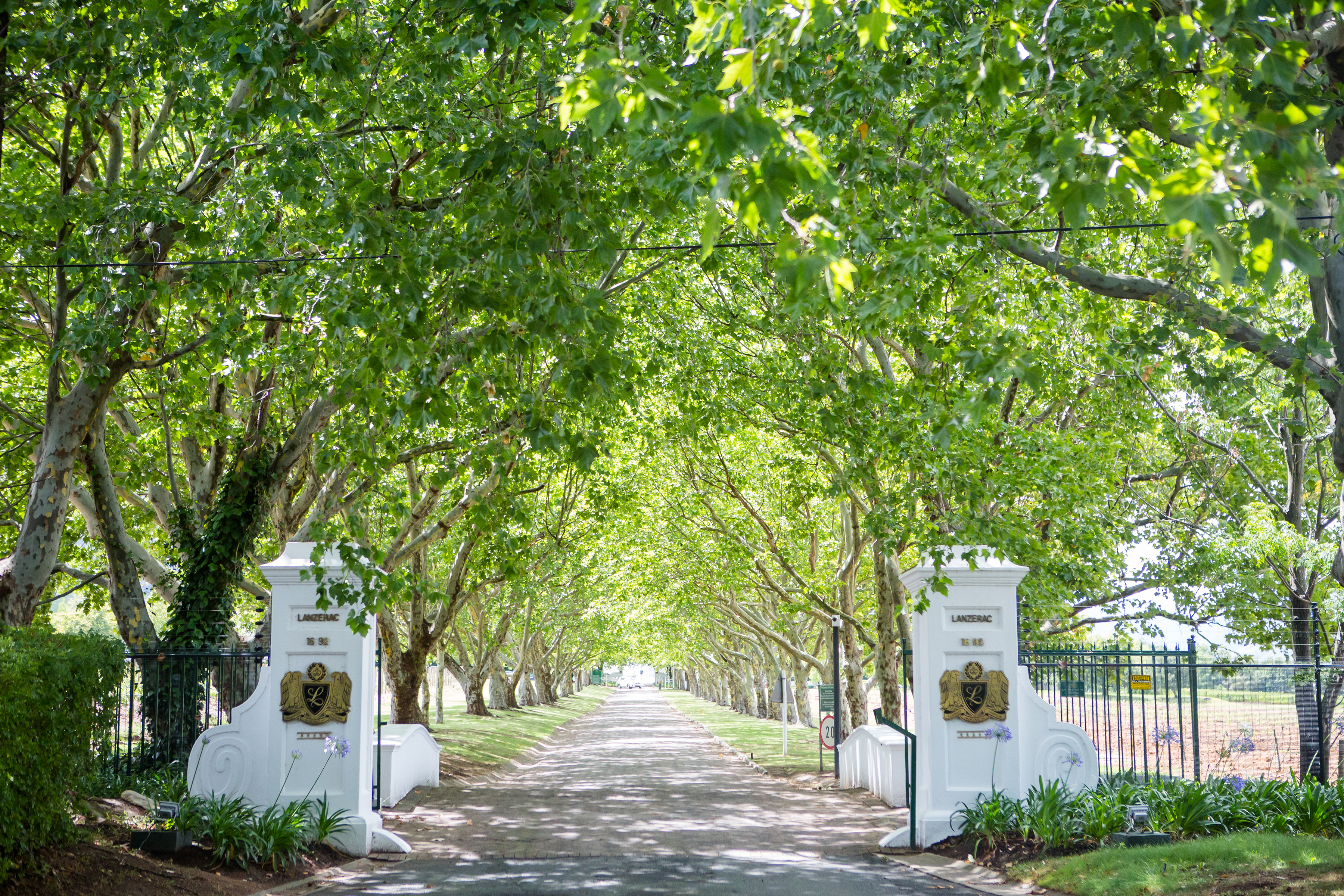 Surrounded by the Helderberg Mountains, Lanzerac is an excellent example of Dutch Cape architecture, and its whitewashed walls, long roofing and spare lines work well against beautifully landscaped gardens. Built and added to over the last 300 years, it has retained much of its original charm and consists of a main house and 48 sleeping rooms. Shared areas include 3 dining area, the Craven Lounge, the Esquire Cigar bar, a spa and wellness centre, a business centre, 4 pools, multi-function rooms and a terrace. Characterised by enormous exposed beams, neo-classical gables, thick neutrally coloured walls, open fireplaces and original architectural features, the various rooms are well maintained, the lounge marked by a mix of antique seating, a grand piano and large paintings, the cigar bar by a black and white stripe motif.
The kitchen is headed up by Stephen Fraser. Undeterred by its sometimes exacting and highly knowledgeable clientele – Gordon Ramsey, for example – it caters for a range of tastes and diets. The wine, of course, is excellent, as is the service. Meals can be taken in the comfort of one's own room, or at one of the 3 restaurants: Governors Hall, the Terrace or Lady Anne's Courtyard.
The sleeping rooms are divided into 5 classes: classic (26), luxury (15), junior suite (5), presidential suite (1) and royal pool suite (1). Large, airy, each classic room comes with a double bed, seating, plenty of space, balcony and an en-suite bathroom. Again, the furniture is either antique or contemporary, and the design of the room is period minimalist. The beds are a delight, the headboards enormous, a real feature, and the mattresses high density. The luxury suites are similar, only larger, while the suites offer separate lounges and a variety of bespoke services.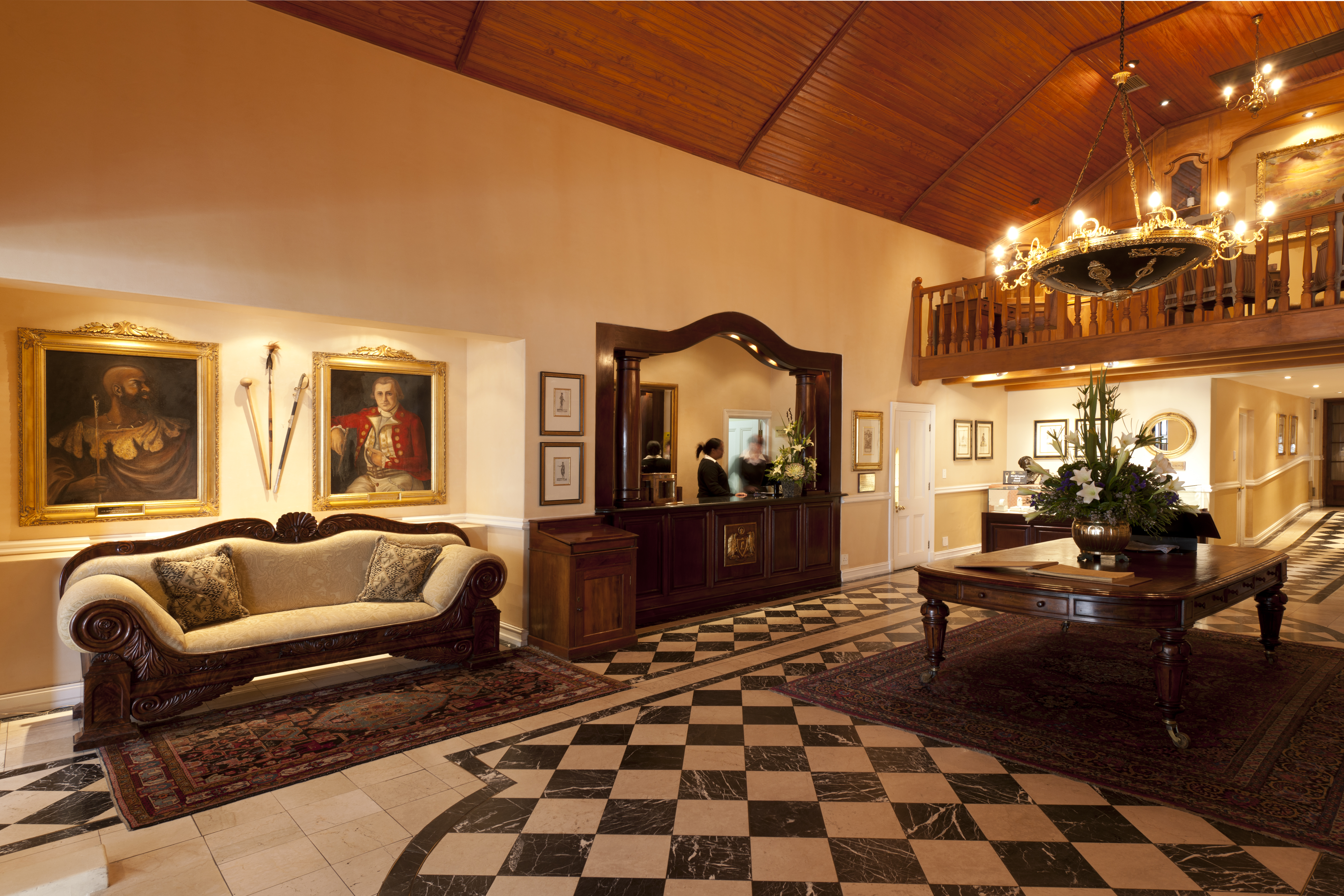 Activities at Lanzerac include all in-house facilities – including wine tasting, spa and garden walks – and trips into Stellenbosch. Please note that the hotel is extremely flexible, and able to make all kinds of event orientated arrangements.