Located in Cape Town, in Bantry Bay, Ellerman Villa was built in 2005 and is a triumph of contemporary design. Quite possibly the finest villa in Africa, with vast glass windows, it overlooks its numerous infinity swimming pools and the Atlantic Ocean beyond.
Overview
The 2 storey villa is serviced and managed by the main Ellerman House, and sits at the southern end of the property and gardens. Although it has its own private entrance (and underground car park), the villa is best accessed through the main house, and the short walk through the gardens, with its stunning sea views, helps put the villa in context.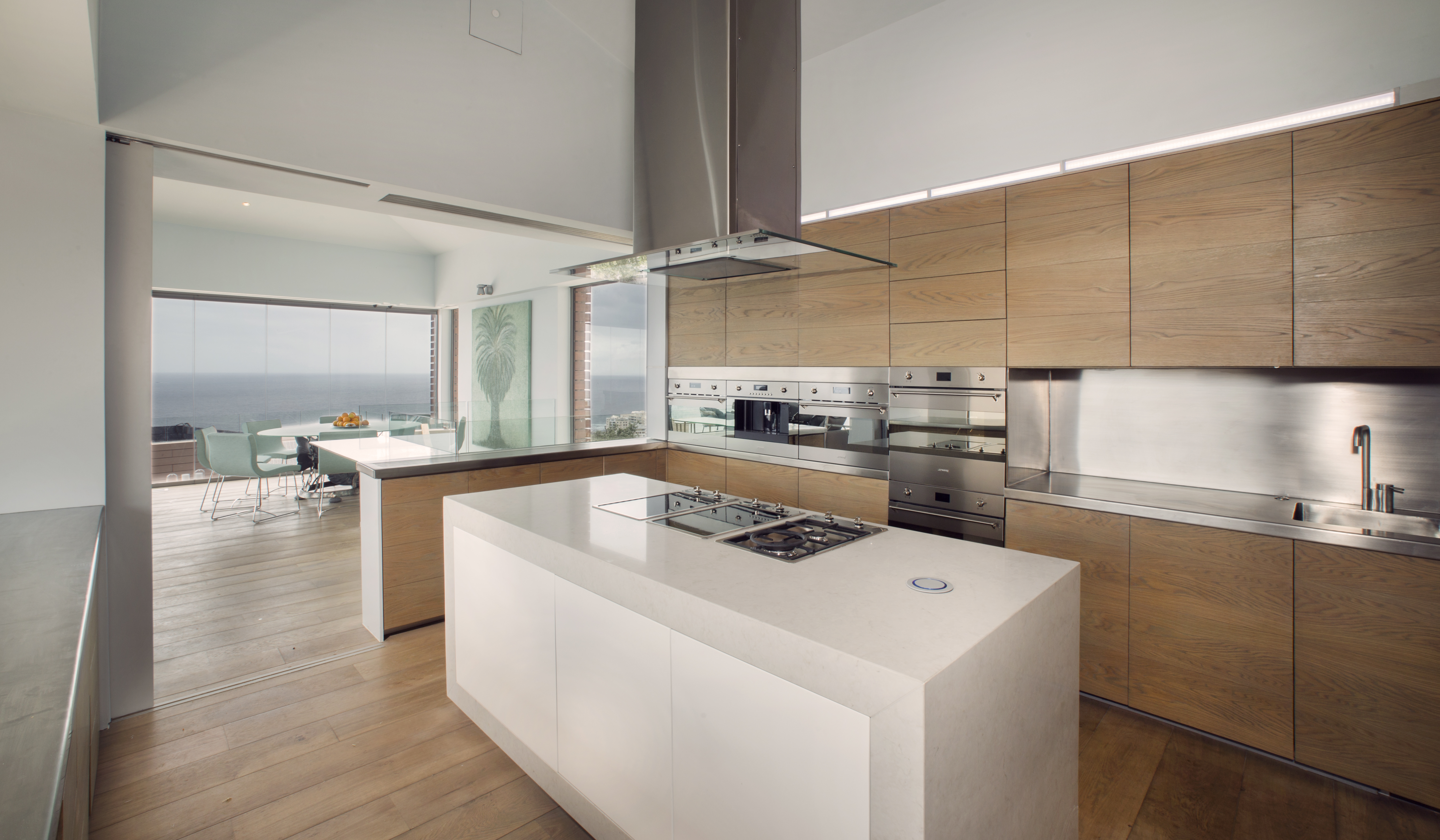 Food & service
Ellerman Villa is ideal for families that require complete exclusivity, the height of comfort and the discrete attention of impeccable service. The food – generous breakfasts and extravagant dinners – is exceptional; we recommend the delicious local Kingklip.
Rooms
On entering one is immediately struck by the clean lines and contemporary chic style that characterises much of the new development in Cape Town. Externally, the property's great glass panels dominate, corners jut into space and edges act as horizons, giving one the sensation of a property surrounded by ocean.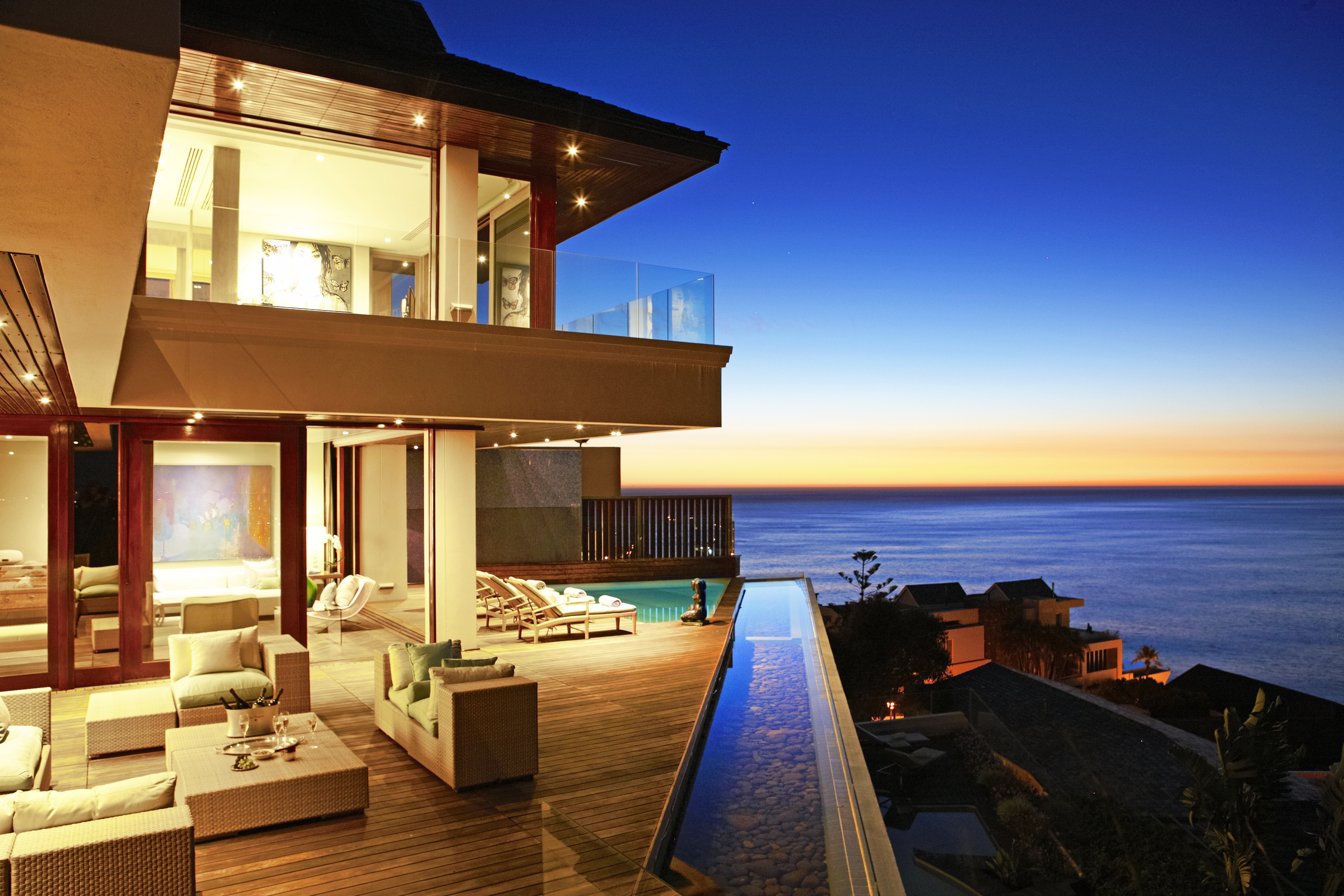 Inside, Ellerman Villa consists of 3 main bedrooms, a lounge, entertainments room and kitchen. The lounge – parquet floor, cream coloured bucket seats, corner sofas, dining table, floor-to-ceiling glass – opens out onto decking, and merges the house with outside features. The style here is minimalist, the materials wood, glass and steel, and the colouring varies according to rooms, but is always cool, subtly themed and designed to put guests at ease.
The 3 master bedrooms are Aqua, Lilac and Yellow. The last of these has views of The 12 Apostle Mountains, and the others have the best of Bantry Bay and the Western Cape's coastline. Enormous, designed to the last, these are all exceptional rooms. The Aqua room's colouring, for example, reflects and anticipates those of the sea and the sky. It includes a double bed, side table, balcony and separate bathroom. Clean, spare, a large painting dominates one wall, and, like the lounge, the bedroom is only divided from outside by its window, which, when electronically rolled back, manages the impossible feat of extending the room into its own view. There are two additional bedrooms adjacent to the spa. Wi-Fi is best accessed in the communal areas.
Activities
Activities include the in-house spa facilities, visiting the V&A Waterfront, excursions up Table Mountain, along the many wine roads and trips to Kirstenbosch and nearby beaches and much much more.