34°
24'
35.87'' S
19°
16'
49.99'' E

Blue Gum Country Estate is a delightful country style bed and breakfast set just outside of Stanford, and in easy striking distance of Hermanus.
OVERVIEW
Set on 104 acre estate, a traditional looking farmstead building, Blue Gum consists of a main house and 12 sleeping rooms. Low, gabled, whitewashed, the exterior is marked by large windows, the interiors by a style typical of country farmhouses – comfortable seating, floral prints, striped throws, sensible furnishings. Shared areas include a lounge, restaurant, terrace and swimming pool.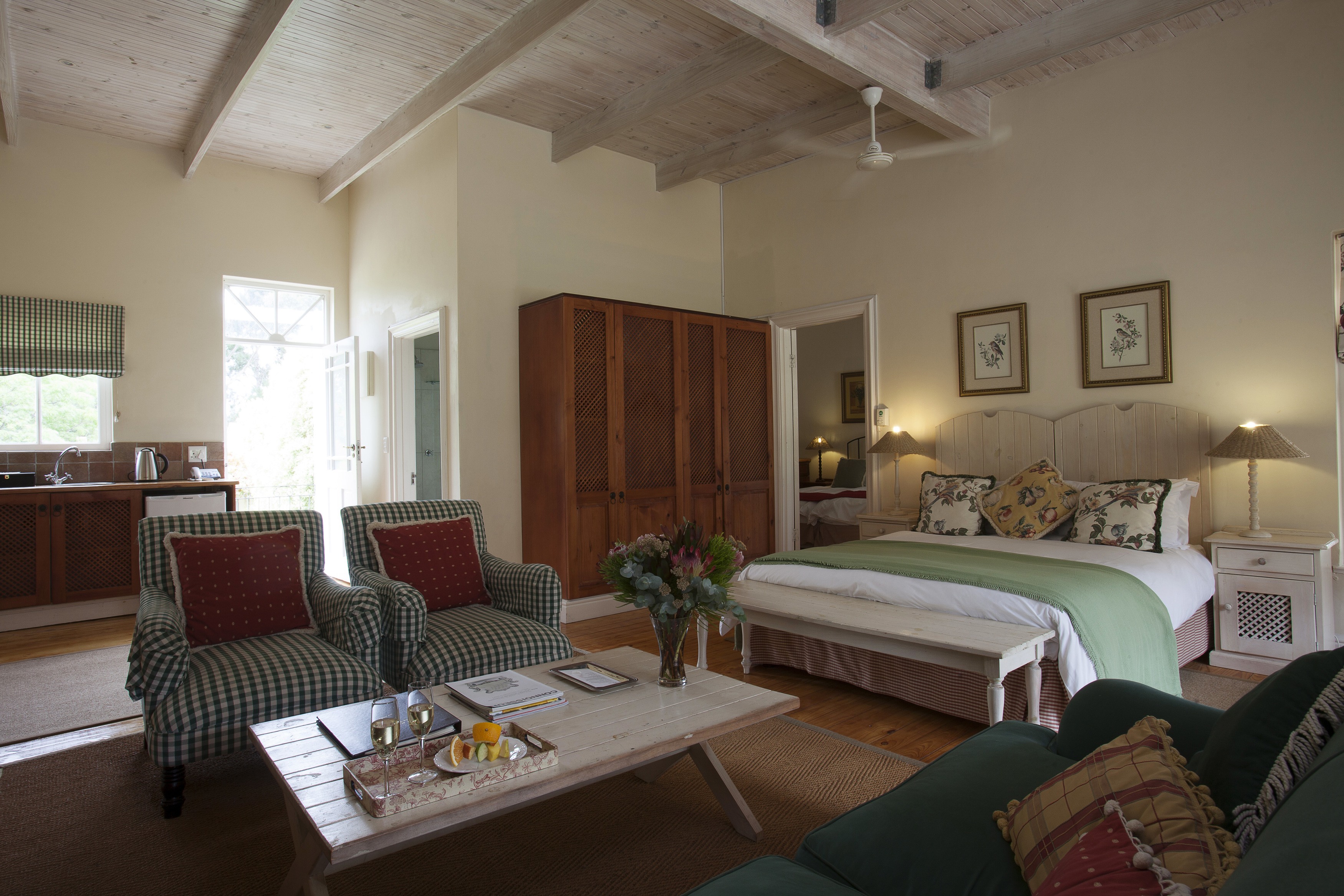 FOOD AND SERVICE
The food at Blue Gum is exceptional. The cuisine is resolutely local, super fresh and as popular among neighbours as it is with guests.
ACCOMMODATION
The rooms of Blue Gum Country Estate are divided into Manor luxury (5) plus cottage (2) and annex (5). The Manor House rooms are large, valley facing and come with double/twin beds, seating areas, large verandas and en-suite bathrooms. Decorated in a neo-colonial style, they are characterised by pots, sculptures and African prints. The annex rooms are smaller and are styled more like the property's shared areas.
ACTIVITIES
There are a considerable range of activities in the local area, which consists of 20 nature reserves and botanical gardens, 16 museums, championship golf courses and 24 beaches. A wide range of water sports ranging from deep sea fishing, fly fishing, sea kayaking, white shark diving, sailing and scuba diving and some of the best boat based whale watching in the world at nearby Hermanus.