A part of the Royal Portfolio, and named after the British troopship that sank in Walker Bay in 1852, Birkenhead House is set on a rocky bluff, at the western end of Hermanus, 90 minutes from Cape Town.
Overview
Owned and designed by Liz Biden (of La Residence fame), and opened for business in 2003, Birkenhead House is the recipient of numerous awards, and is considered by many in the industry to be one of South Africa's premier boutique hotels. A beautiful property, the design and interior décor of the house is extravagant, and the overall feel of the rooms and house is impressive. As you enter through a long archway, you catch glimpses of the sea and pool beyond. On one side of the central courtyard, rooms and a bar cascade down and out towards the pool, while loungers, umbrellas and associated paraphernalia lie on the other. Beyond the pool area, an open sitting room with large glass windows leads out to a small balcony with wonderful views of Walker Bay and the Overberg Mountains.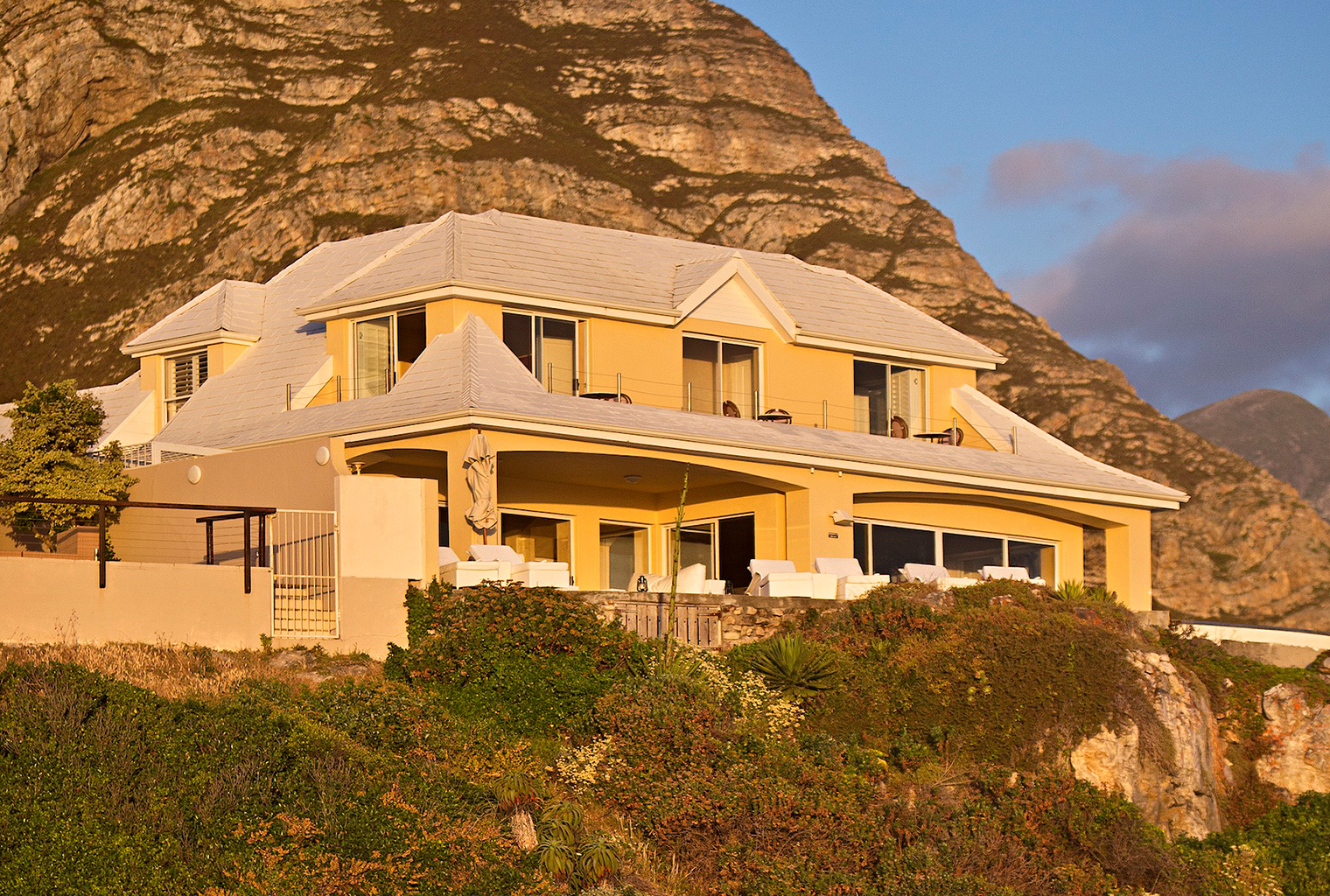 Food & service
The shared areas include a bar, a card room, places to lounge and the terrace, where food is served. The cuisine at Birkenhead House is exceptional. With a kitchen headed up by Nico Verster, an African fusion specialist, he leans towards contemporary bush, though seafood and Mediterranean dishes are high on the list. Able to satisfy all dietary requirements, the kitchen is super flexible, the service perfect.
Rooms
There are 11 house suites, all of which are sea facing. Set over 2 floors, each room includes a double or twin bed, seating area, sometimes a balcony and an en-suite bathroom. As with La Residence, the rooms are beautifully designed, the Biden signature – art, baroque flourishes and furniture placed in unheard of places – much in evidence. Between August and December, the rooms are excellent places from which to view calving Southern Right whales.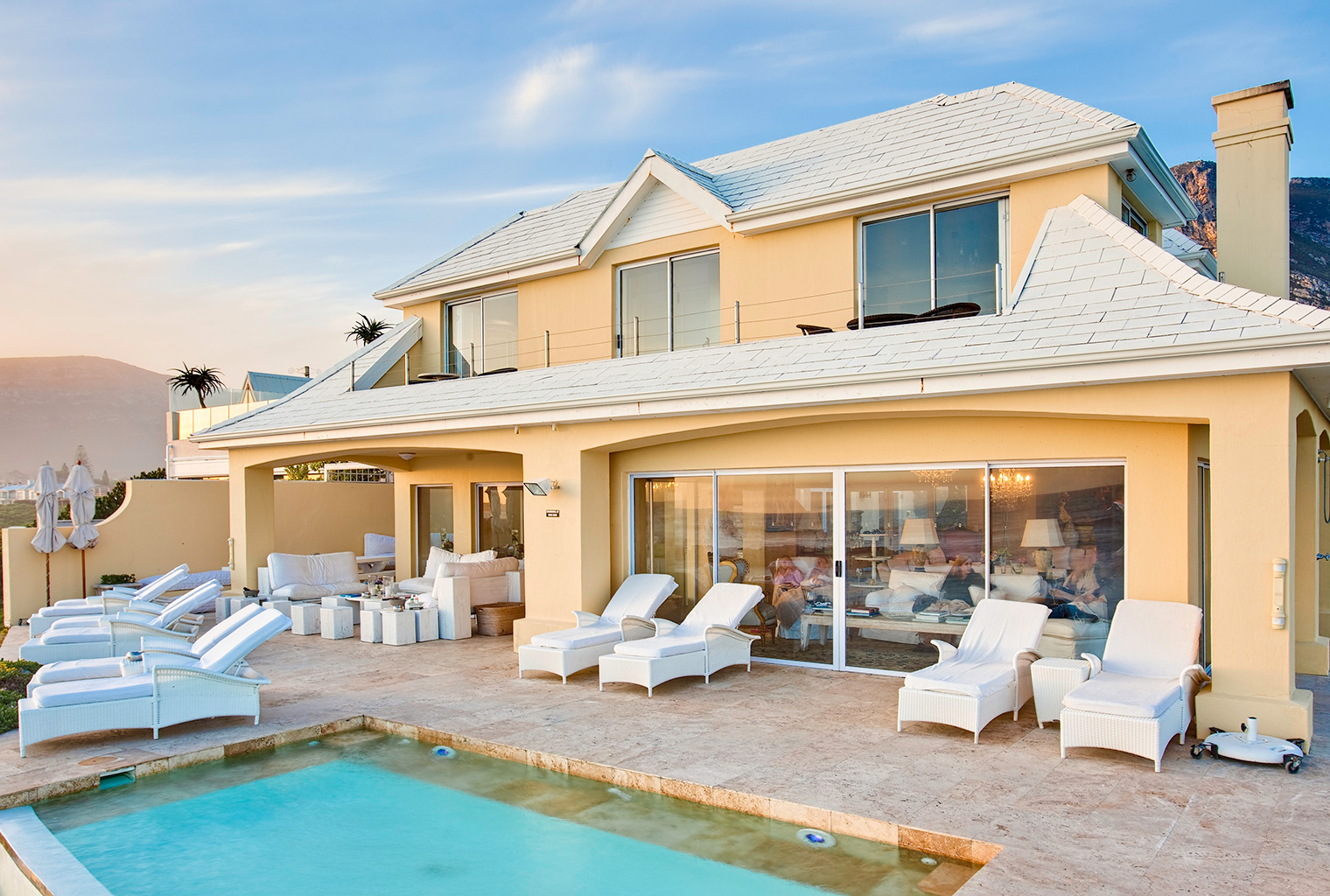 Activities
Birkenhead House acts as a great base from which to explore the pretty seaside town of Hermanus, or take a boat trip to see whales, seals, penguins, sea-bird colonies and great white sharks off Dyer Island. As an extension to the winelands and garden route, Birkenhead House is easily worked into mixed itineraries. The local fynbos reserves are also a huge attraction. Birkenhead House also features a spa for those that prefer to stay at home and indulge.
Impact
Conservation 
As part of its push to become eco-friendly, Birkenhead House has removed all plastic water bottles and straws whilst providing alternative biodegradable options. Moreover staff members also partake in monthly clean-ups of the nearby beach which helps to conserve the land.
Commerce
Support of local enterprise initiatives is another area that Birkenhead House works closely with. Large amounts of food used on site is supplied from local, small-scale suppliers. In addition, outsourced services and suppliers has created an arena in which local entrepreneurs have become empowered.
Community
At Birkenhead House supporting the local community is paramount. This led to the creation of the Masibulele Crèche. Today it looks after about 80 children from infants to 5 years old. In total there are 6 committed teachers and parents pay a school fee of about R180 a month which goes towards 3 meals a day, stationery, toys and toiletries. The vision of this project is to uplift Masibulele crèche to where it can offer growth through education allowing support for other schools in the area.