5°
41'
51.56'' S
53°
39'
1.90'' E

PLEASE NOTE: Desroches Island Resort is set to open in 2018.  In the meantime, we suggest considering Fregate Island as an alternative accommodation.
Located in southern Seychelles, the largest and most eastern island in the Amirantes group, Desroches Island is an extraordinarily beautiful beach resort.
OVERVIEW
Recently refurbished, spread around the east and north-eastern coastline, and largely a brick and corrugated iron build, the island consists of a shared area and 48 sleeping rooms. The shared areas include a misshapen pool, 2 restaurants, library, bar and lounge, reception, shop, dive and water sports centre and spa. Situated around the pool, the main hotel is neo-colonial in feel, the restaurant's exteriors characterised by a series of large French doors, the open sided bar and lounge's interiors by paved floors and a cavernous ceiling.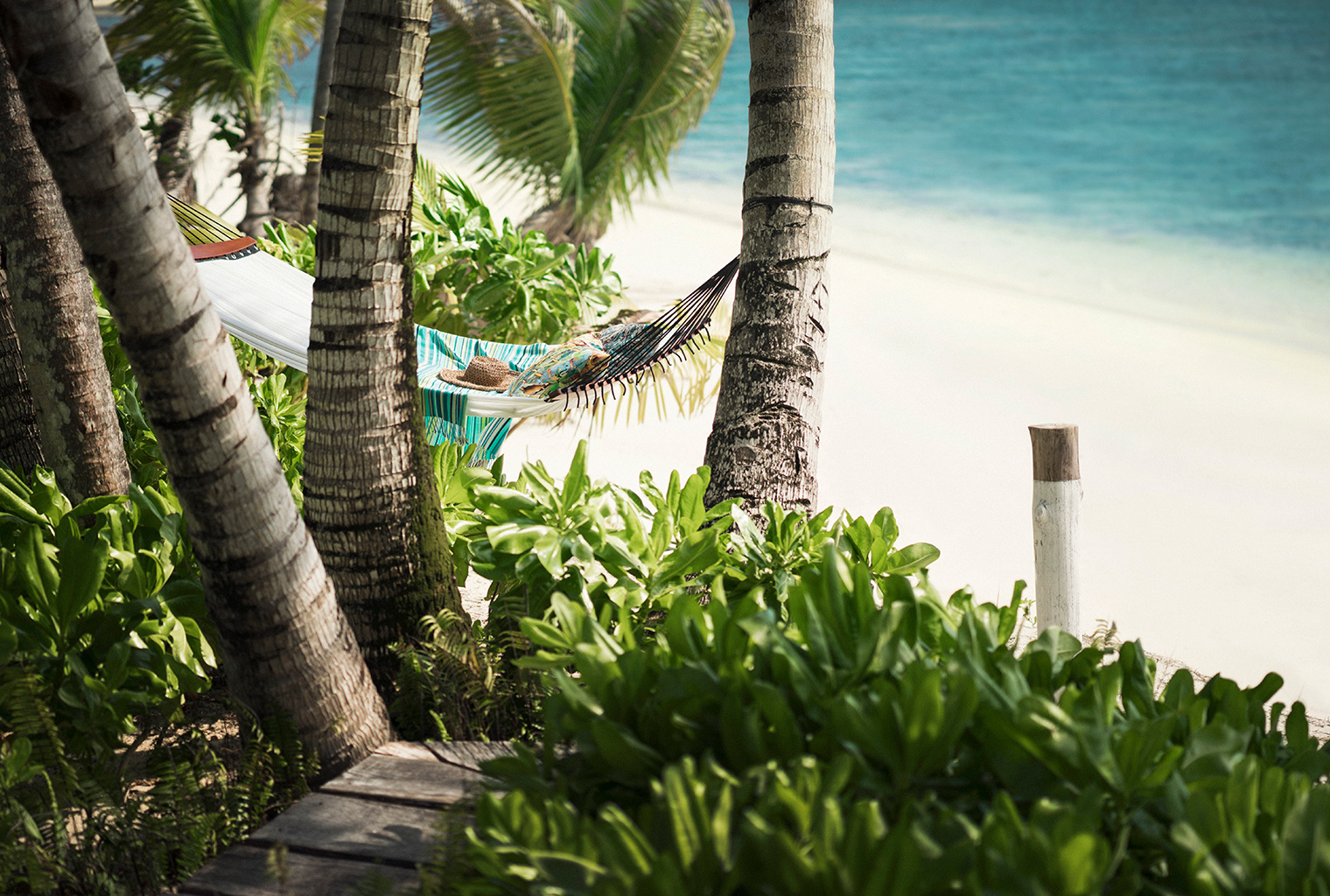 FOOD AND SERVICE
Smart and chic, Le Vouliter's cuisine is international, while Creole fare is offered in a less formal atmosphere at the Desroches's second restaurant, situated on the beach. The island gardens supply the organic seasonings and vegetables, whilst the surrounding ocean yields delicious fresh seafood.
ACCOMMODATION
The sleeping rooms are divided into 2 categories: the original and luxury beach suites, and the new villas. Strung along Desroches's western beach, semi-detached, and set in palm tree gardens, the suites are, like the main restaurant, colonial in design, with green corrugated roofs, whitewashed walls, polished wooden floors and vaulted ceilings. Each includes a four poster bed, en-suite outdoor bathroom, lounge and veranda. Located along the northern shoreline, these are subdivided into 3 classes: beach (25), deluxe (2) and presidential. By contrast, the Beach Front villas are much bigger, and consist of 3 large en-suite bedrooms, a small bedroom, separate lounge, a kitchen, dining area and veranda.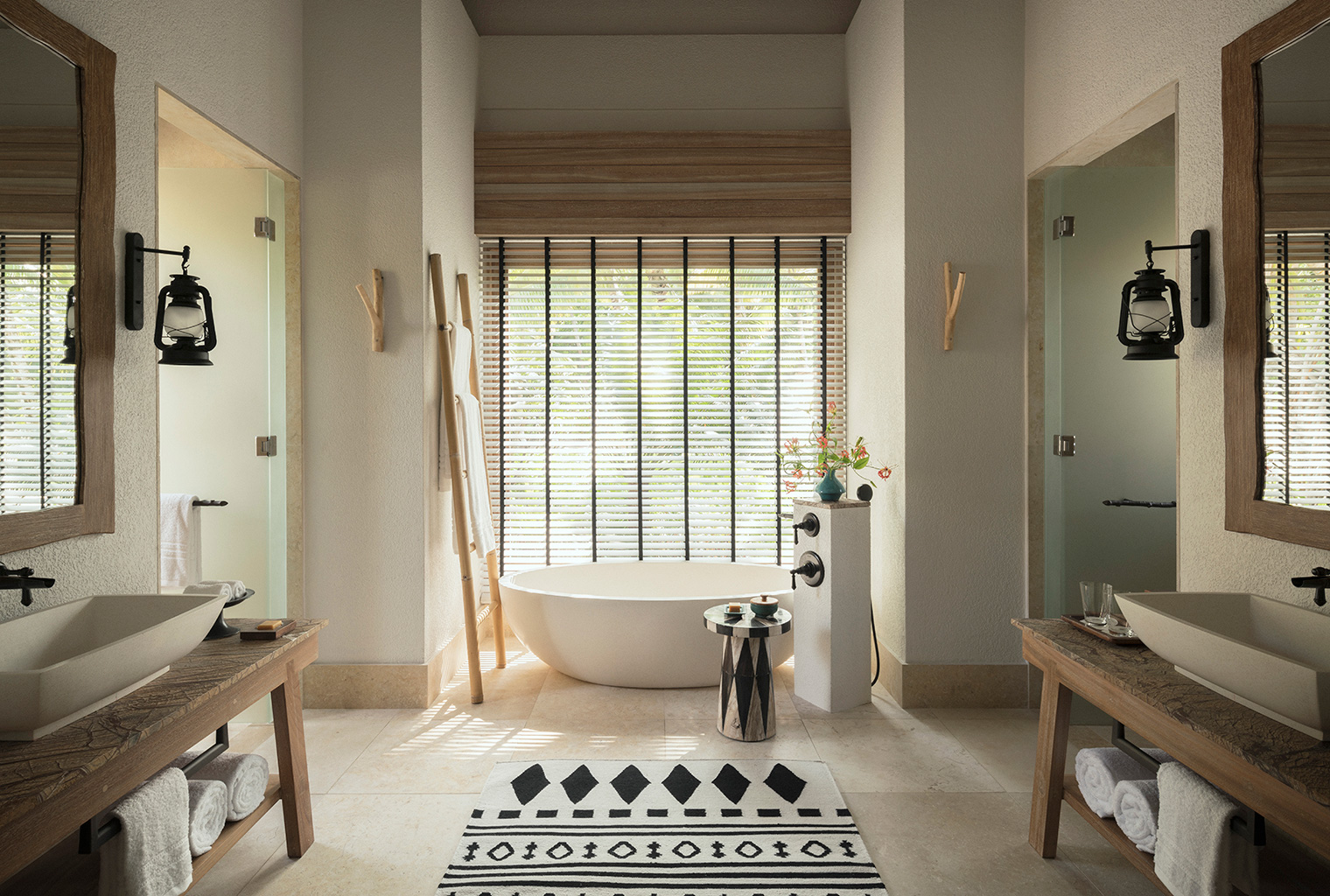 Open, beautifully constructed, enormous emphasis is placed on a wood based contemporary feel, and the furnishing is more architectural than interior design, with the positioning of the seating a reflection of the building's lines. The deluxe versions are similar, only larger, with 4 en-suite bedrooms, while presidential villa has even more room, and 100m of private beach frontage.
ACTIVITIES
Activities at Desroches Island Resort include diving, fishing, snorkelling, cycling (bikes come with both suites and villas), tennis, nature walks, educational visits and boat excursions.