There are three Main or Public Islands in the Seychelles: Mahe, Praslin and La Digue. All offer wonderful beach experiences with a wide range of activities.
Mahe, measuring 28km long by 8km wide, is the largest of the two, and home to the majority of the country's population. Home also to world's smallest capital city, Mahe's Victoria constitutes the Seychelle's administrative hub. A truly beautiful city, Victoria is big on fading colonial glories – the architecture, for example – and on everything one might expect of a thriving urban tropicality: bustling markets, hot streets, great food, a wonderfully varied nightlife, outstanding botanical gardens, an international airport, a national museum and a burgeoning art and crafts scene.
Away from Victoria, Mahe boasts up to sixty world class beaches, a fabulous range of mountains, three marine parks and a clutch of satellite islands. The east side and north end are that bit more remote, which is why our itineraries tend to begin here. A brilliant start, Mahe is the perfect place from which to begin exploring other islands.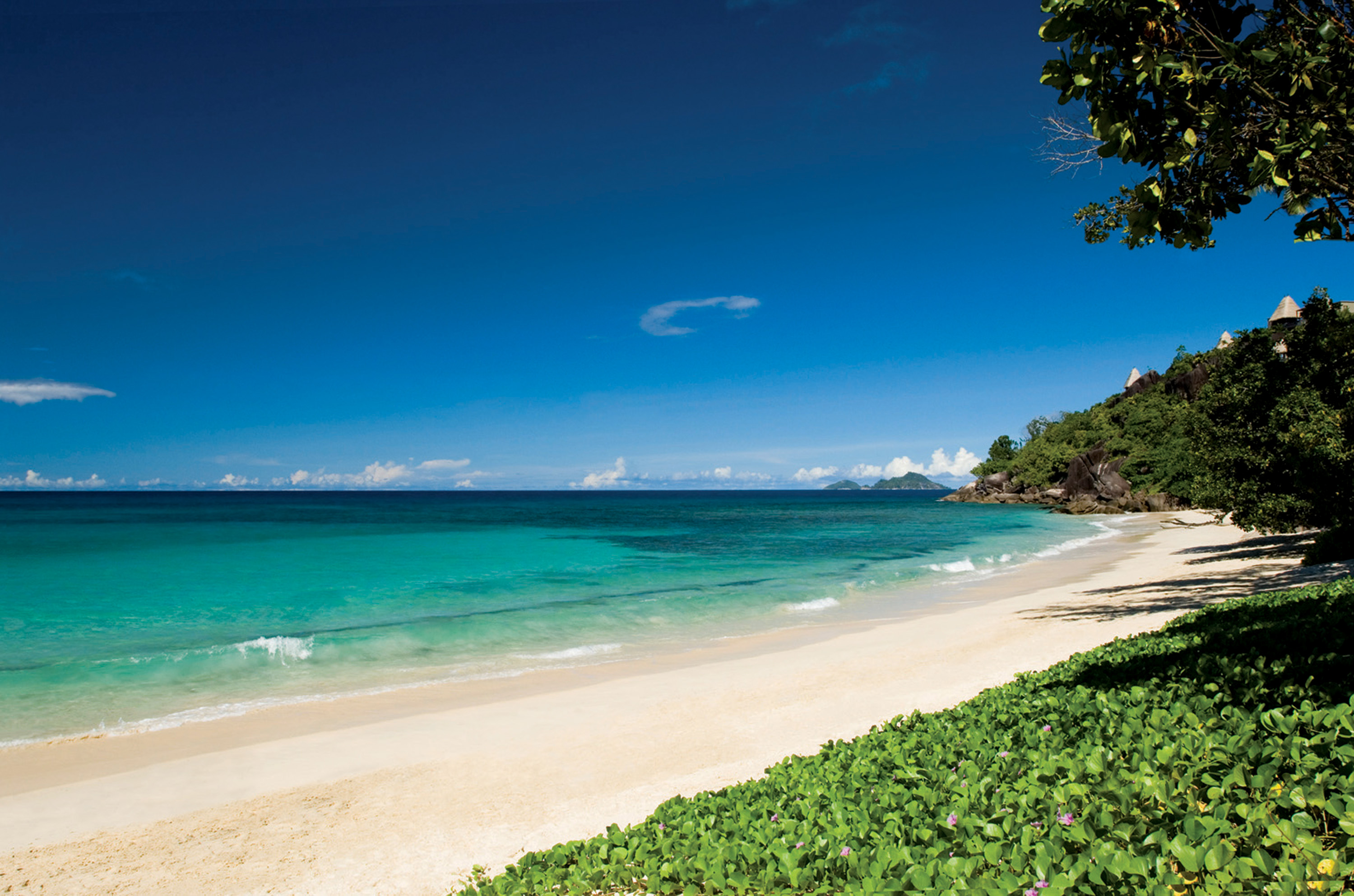 Just 10 minutes flight north from Mahe lies Praslin, the Seychelles' second largest island. With just 6,000 inhabitants, it is a lot less busy than Mahe – which gives one a good idea as to how sparsely populated the rest the country is. An old pirate stop, it received its first name, Ile de Palmes, from the French explorer Lazare Picault, who was bowled over by its ancient palm forests. Later renamed after the Duke of Praslin, its Valle de Mai, home to the ubiquitous Coco De Mer, gained much recognition for its sheer beauty, causing Gordon (of Khartoum) to suppose that it was the original site for the Garden of Eden. Now a world heritage site, it is surrounded by a bunch of stunningly untouched beaches, whose seas house the kinds of coral reefs one thought existed only on TV.
While Mahe and Praslin are better known, and certainly more accessible, La Digue, the fourth largest island in the Seychelles, is something else altogether. Reachable by ferry from Mahe, or by privately chartered boat, it contains just dirt roads, very few cars and lots of bicycles.
With several luxury lodges to choose from, it is well worth a serious visit. The setting for Defoe's Robinson Crusoe, and a favourite among advertisers after the 'real Carribean', it contains, in its forests and Veuve National Park, the last wild Black Paradise Flycatchers, and along its shores unimaginably beautiful beaches, of which especially famous is the Anse Source D'Argent, whose weather-smoothed granite boulders add an incongruous texture to its pink sands.
See below for accommodation in this area.