Praia Inhame Eco Lodge is located at the southern tip of São Tomé, on what is considered by many to be the island's most attractive beach. A collection of rustic chalets in a range of sizes, the lodge earns the 'eco' in its title by being genuinely self-sufficient and is an ideal spot for walks, kayaking, birdwatching and much else besides.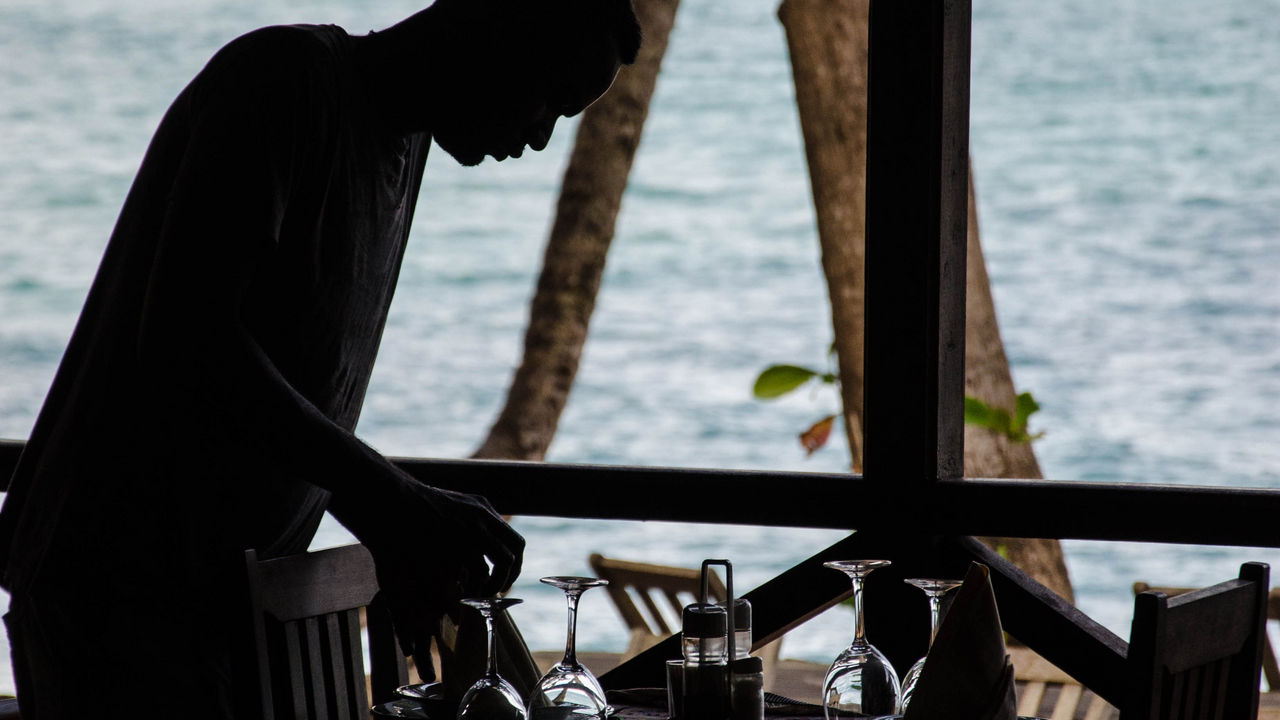 Overview
Nestled into the forest and looking directly out onto the beach, the bungalow chalets at Praia Inhame centre on a larger central shared chalet with an open-sided bar, restaurant and lounge area. The structure is entirely made of wood and thatch and the décor is rudimentary yet comfortable and attractive – and as one would expect, given the location, guests' focus is very much on the beach and water beyond.
Food & service
The service at Praia Inhame is generally very good: friendly and attentive, if not to the standards of more upmarket hotels and luxury lodges. Meals are taken in the main restaurant with breakfast a buffet and evening meals ordered from a changing menu of cuisine that combines local and international traditions and emphasises locally-sourced seafood and especially octopus. A full range of soft and alcoholic drinks are available.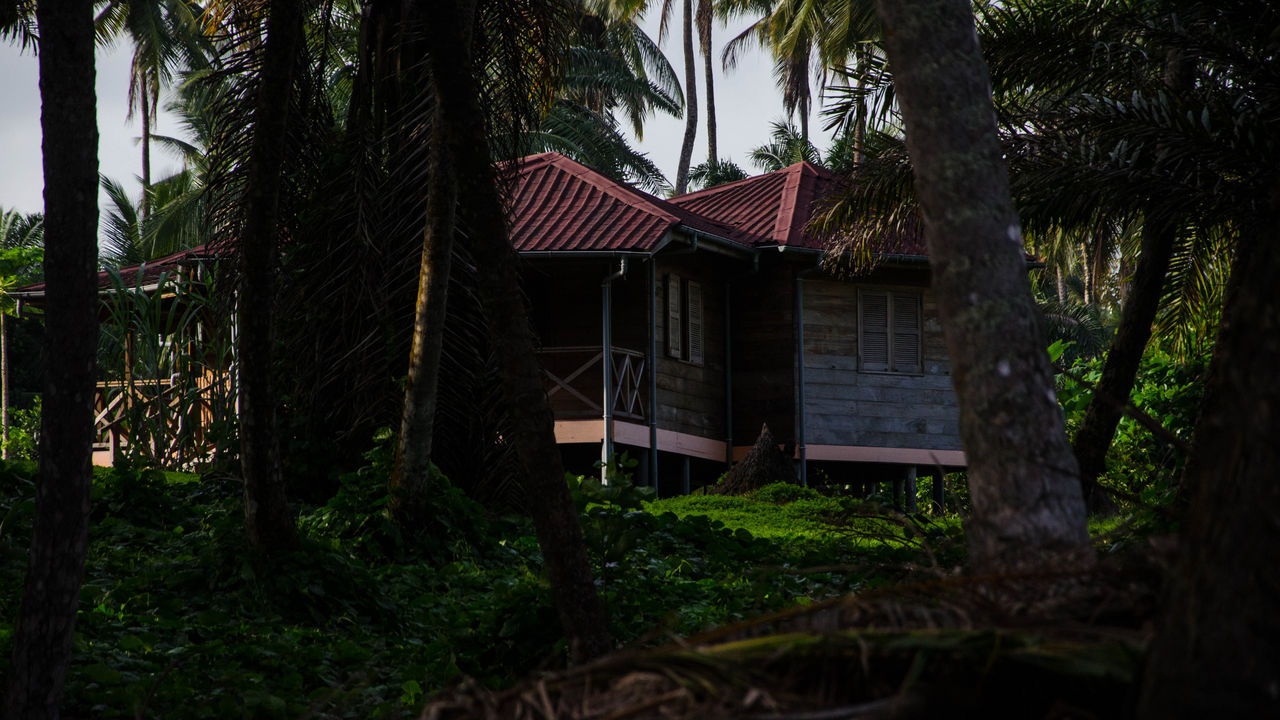 Rooms
Praia Inhame's fourteen chalets offer a range of options, running from studios at the smaller end of the spectrum, through larger doubles with a lounge, to a two-bedroom house that can accommodate a family. All are en-suite and feature hot water, ceiling fans and decks with sea views. Furnishings are basic but comfortable and inviting, with rich, dark textures of local wood enlivened by flashes of colour from throws and cushions. There is Wi-Fi throughout.
Activities
Praia Inhame provides abundant opportunities for activities from a hiking trip to see a disused Soviet wireless station to seasonal turtle-watching and a day trip to the nearby island of Rolas. Surfing, mountain biking, fishing, and a trip through mangroves in a dugout canoe are also on offer, as well as much else besides.
Impact
This is a genuine eco-lodge, virtually entirely self-sufficient, with energy provided by a combination of solar panels, a wind turbine and a wood-chip burner and much of the food grown onsite.