São Tomé is the largest of the islands that constitute the nation of São Tomé and Príncipe and sits off the western equatorial coast of Central Africa approximately 150 miles west of the Gabonese city of Port Gentil. North to south, the island is approximately 30 miles long, east to west 20 miles or so wide, and it reaches its highest elevation of 6,640 feet at the top of Pico de São Tomé. The capital city, São Tomé, is on the northeast coast.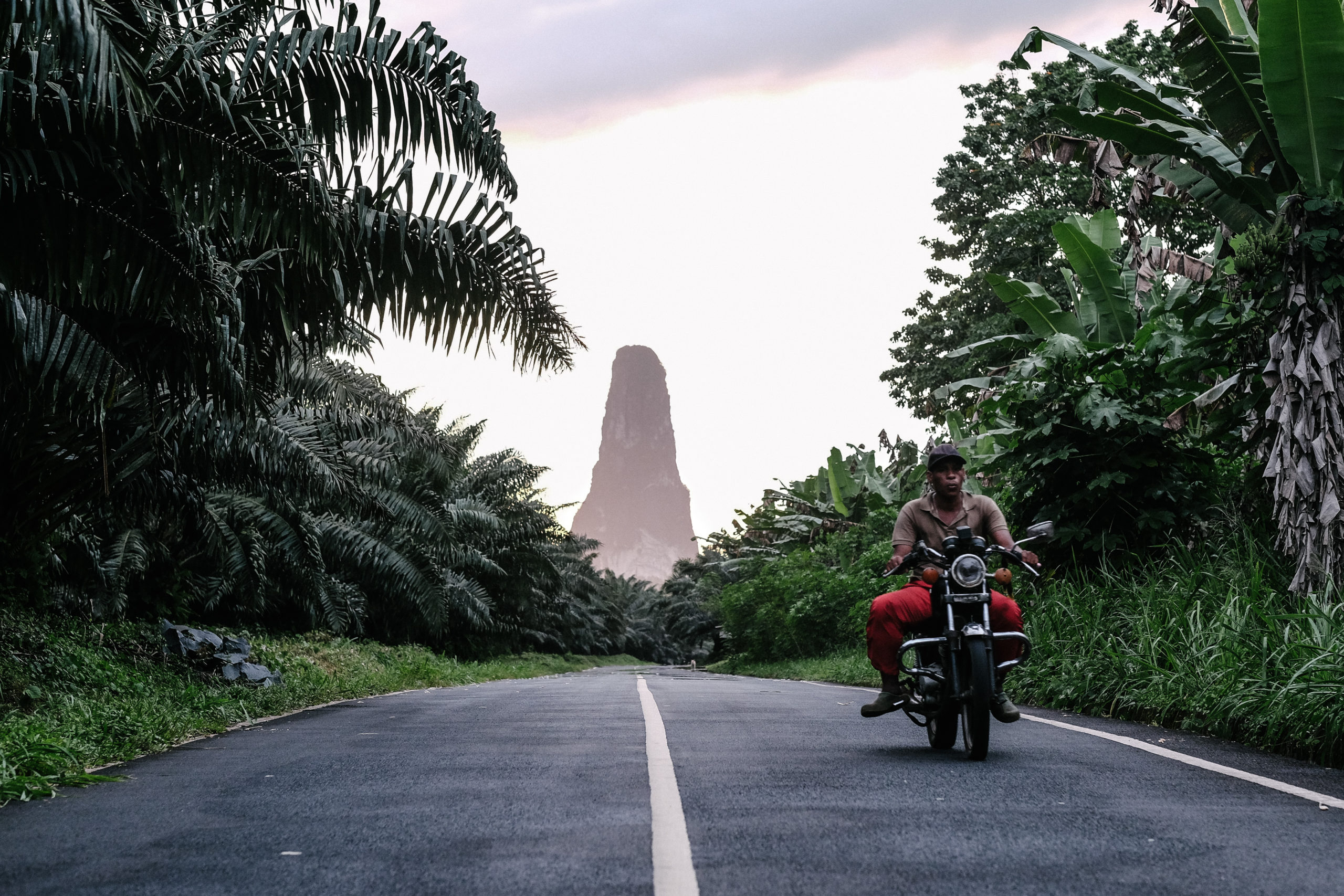 Barely more than a mile north of the equator, the entire island of São Tomé is a huge shield volcano – a type named for its low profile – rising from the ocean floor upwards of 10,000 feet below – more than half its height is submerged. The volcanic soil is notably fertile, prompting the Portuguese to found plantations on the previously uninhabited island in the fifteenth century. The agricultural economy remains especially active on and around the north and east coasts, and the higher slopes are densely forested, forming part of the Parque Natural Obô de São Tomé.
As the historical presence of plantations would suggest, the human story of São Tomé and the island nation of which it is a part is a troubled one. Initially a forced destination for unwanted Iberian populations, including many Jewish people, who were put to work producing sugar and other plantation crops, eventually economic shifts led to the islands becoming a significant stop-off point in the Atlantic slave trade. In the nineteenth and early twentieth centuries, coffee and cocoa were grown in significant quantities, and though the islands no longer dominate global production of the latter, the crop nevertheless remains a staple of the economy here. The nation as a whole achieved independence in 1975, and despite some minor upheavals, has evolved into a stable semi-presidential democratic republic.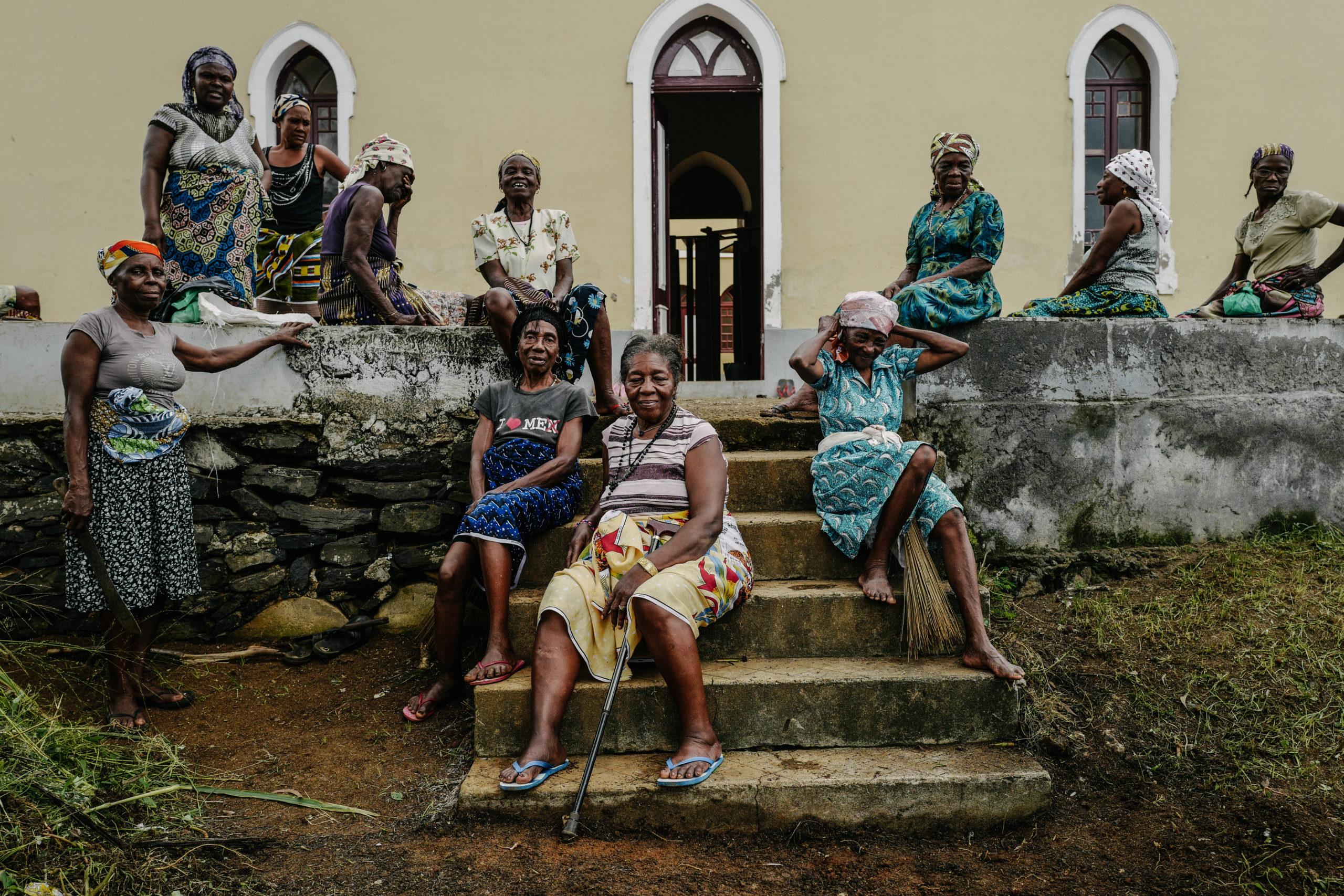 While a range of animal and plant life thrives on São Tomé, the number of bird species is especially remarkable, including over 20 that are endemic or near-endemic and a number considered critically endangered – subspecies of olive ibis and maroon pigeon, for example. It is a landscape of pristine beaches, remote coves, and dense woodland, frequently best explored by small boat, with a culture that offers a unique blend of African and European and a truly distinctive cuisine.
São Tomé is the starting point for any trip to São Tomé and Príncipe, with all visitors flying into São Tomé International Airport and accessing the rest of the country from here by road, sea or air.
See below for accommodation in this area.