Sundy Praia is a boutique eco-resort on Príncipe's north coast, approached via a long private road through dense rainforest. A collection of tented villas offering 5-star facilities and service and looking directly out onto the Gulf of Guinea, it is notable for its commitment to conservation and community development.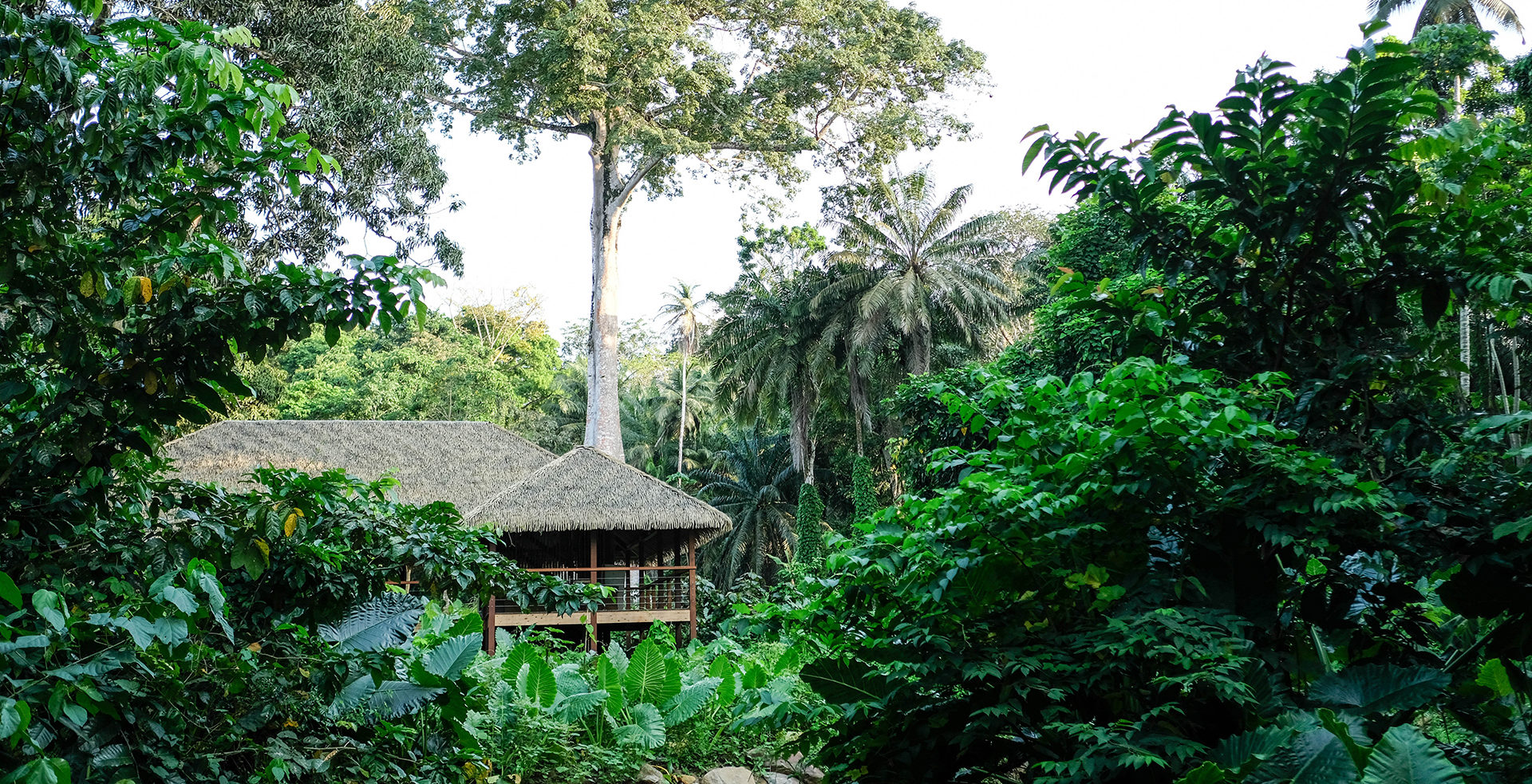 Overview
Located at the very edge of the forest, with ocean views and in many cases direct access to the beach, Sundy Praia's villas are arranged around an impressive restaurant, spa and small pool. Throughout, the décor and architecture evoke traditional wood-panelled fisherman's huts and the palette of the surrounding forest and beach, combining local heritage and materials with contemporary stylings and classic elegance.
Food & service
In line with its commitment to sustainable luxury, Sundy Praia offers a menu that takes a 'forest-to-fork' approach, using locally-sourced ingredients wherever possible and on many occasions exclusively. The cuisine is adventurous and generally of a very high standard, taking Príncipean staples and giving them a fine-dining spin, and the service is good, especially considering that the tourism industry is as yet pretty underdeveloped on the island.
Rooms
The 14 accommodation options at Sundy Praia range in size from one-bedroom villas to three-bedroom suites that include extra tented en-suite bungalows, deck areas and private pools. Inspired by traditional casa de pescadores, all feature hardwood decks, plank walls and an aesthetic that combines local arts and crafts and classic European luxury, with hints of the maritime provided by repurposed masts and steel fittings. Freestanding granite bathtubs and dressing areas are welcome touches, and amenities include Wi-Fi, air-conditioning and laundry.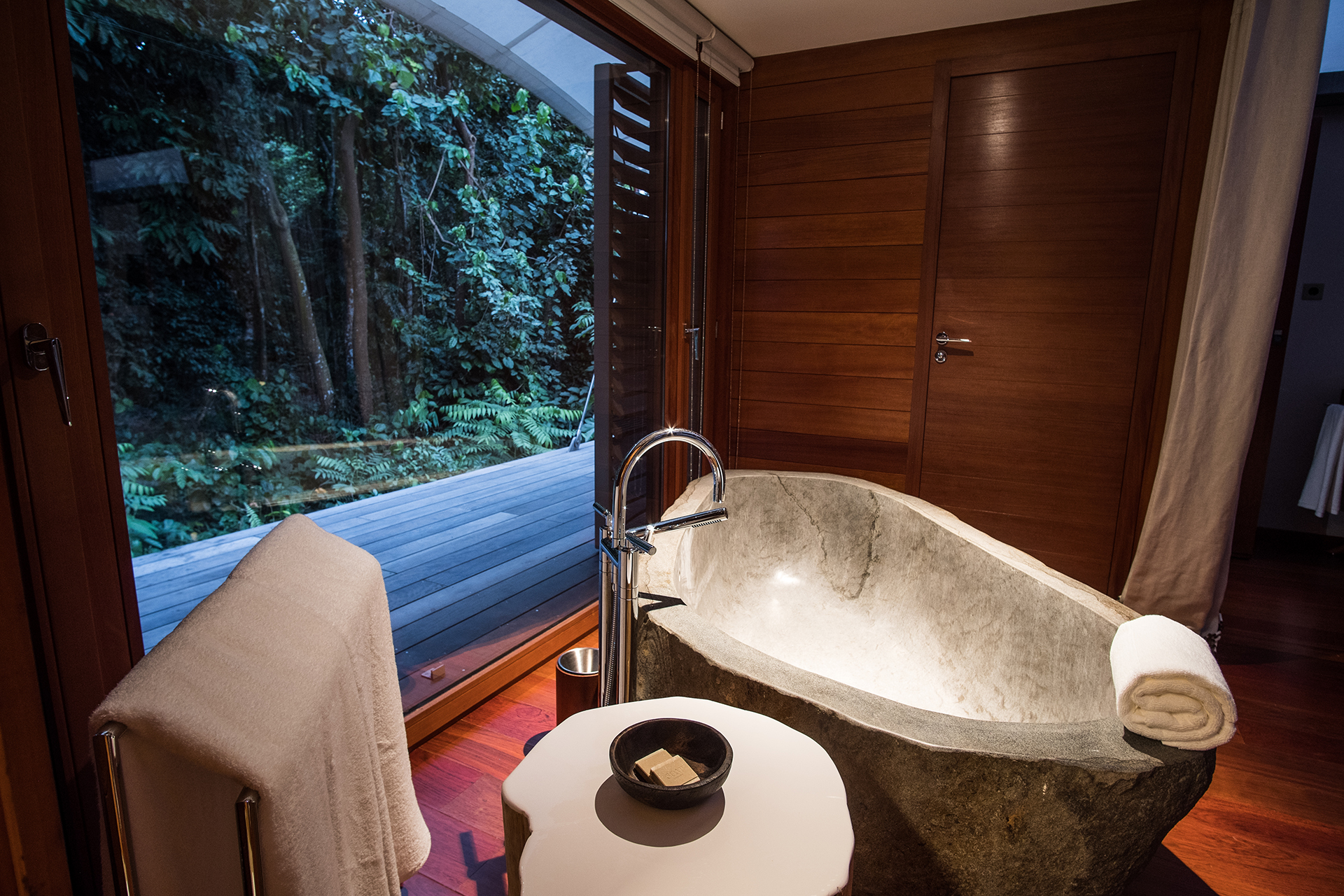 Activities
What Sundy Praia call its 'signature experiences' include the Ribiera Izé Lost City Trail (a tour of the ruins of the island's first settlement), a full-day boat trip taking in all the beaches of northeast Príncipe, and the Cacao Route, featuring a visit to a working small-batch chocolate factory. One of these signature experiences per day is included in the rates.
Impact
Sundy Praia is genuinely invested in sustainability and community development, a commitment reflected in its approach to construction and sourcing as well as significant financial contributions to local conservation and education projects.