A small plantation established in the 1920s in the northeastern part of Príncipe Island, Belo Monte fell into disrepair following independence but has recently sprung back to life as a village and nature resort. The Roça Belo Monte Hotel looks out over rainforest to the Gulf of Guinea below and is only a short walk from the famous Banana Beach – familiar to many from the 1991 Bacardi commercial.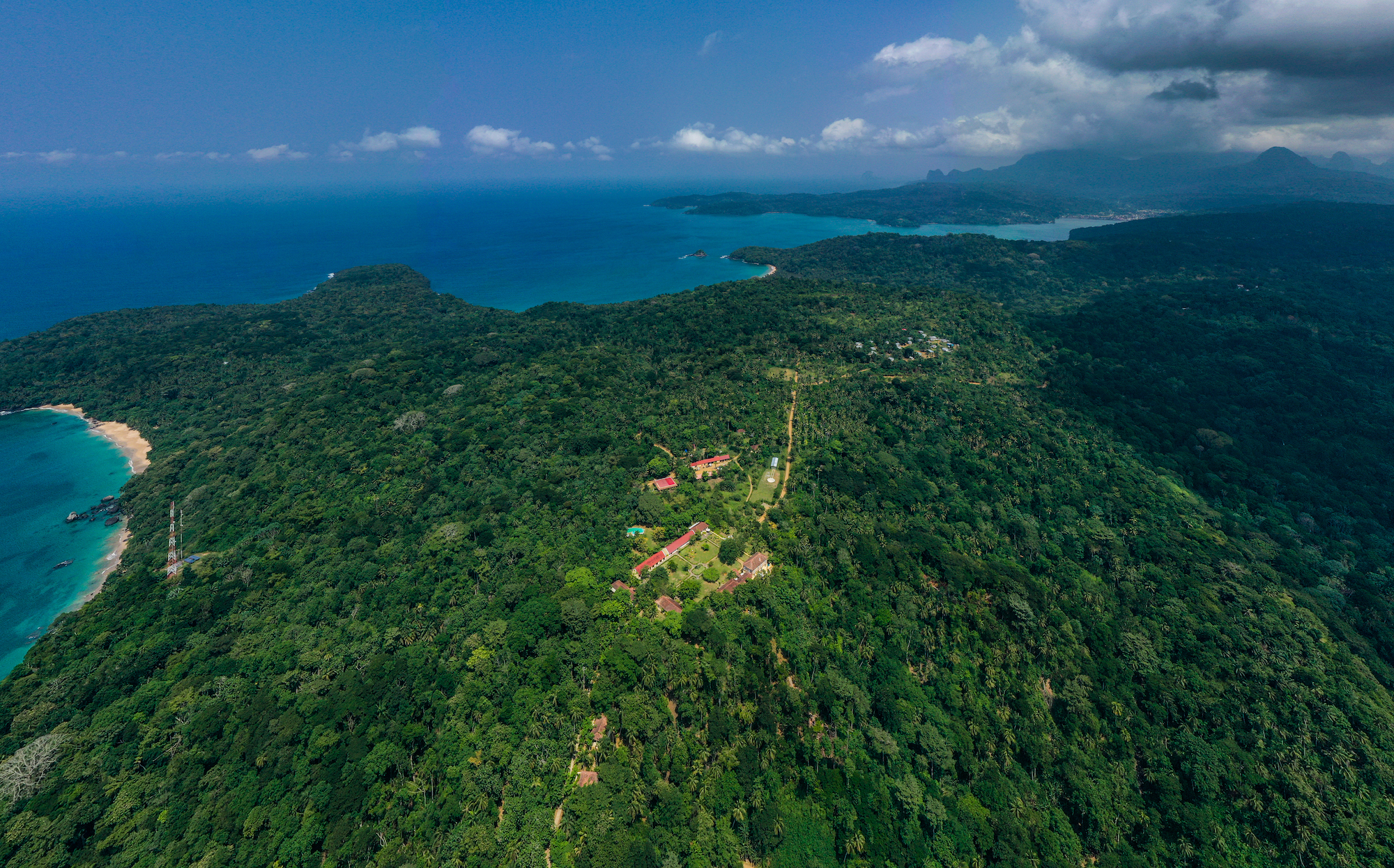 Overview
Set amongst lush rainforest on a hill leading directly down to the ocean, Roça Belo Monte is a luxury hotel with a Portuguese colonial look and feel. Its collection of buildings is interspersed with large courtyards and lawns as well as a swimming pool, and there are a number of terraces and lounges as well as a bar, restaurant and library. The décor throughout is elegant and grand: high ceilings, leather armchairs and sofas, chandeliers and candelabras.
Food & service
The restaurant at Belo Monte provides a high standard of cuisine in a formal yet relaxed setting, with the option of dinner or sundowners on the terrace with its spectacular views. Service is friendly and attentive throughout the hotel, and there is a beach bar with transport available if required.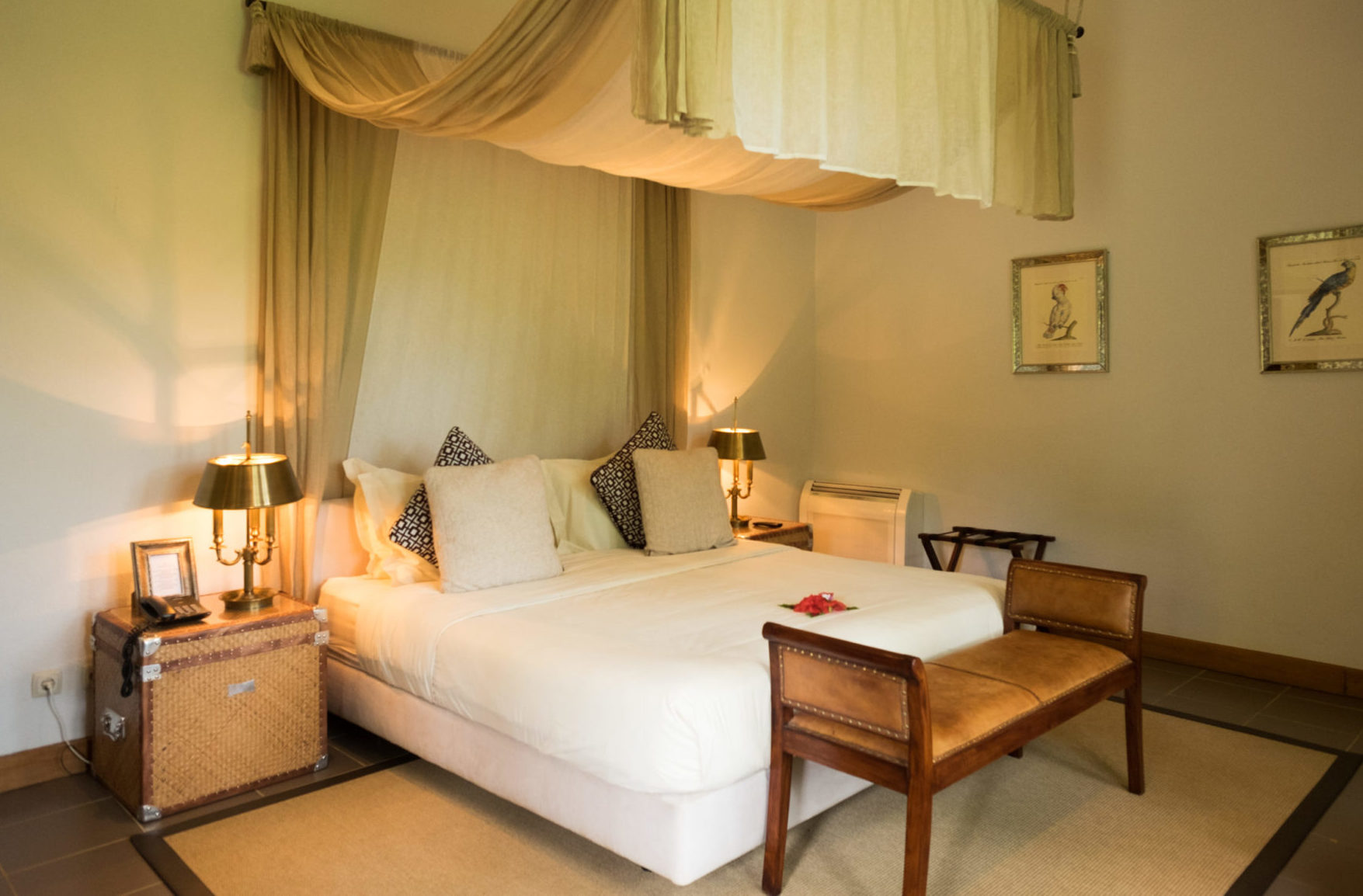 Rooms
The 20 accommodation options at Belo Monte include: Luxury suites – specifications vary but can include lounges, terraces, boardrooms, libraries and private gardens. Six 'plantation rooms' that can be used individually or booked collectively for families –there are connecting doors. And two private stand-alone villas with two bedrooms (one double, one twin), indoor and outdoor showers, lounges, and a patio for al fresco dining. The feel throughout all accommodations is luxury colonial, and room service is available. Amenities are what one would expect from a quality contemporary hotel, including Wi-Fi and air-conditioning.
Activities
As well as a range of luxurious spaces for relaxation, a private museum and access to several world-class beaches, activities available at Belo Monte include: hiking, boat, 4×4, and quad bike tours; snorkelling; seasonal whale- and turtle-watching; and kayaking. Do check when booking about the availability of helicopter tours during the time of your visit.
Impact
Belo Monte is committed to ecologically and culturally aware tourism practices, with profits from the hotel contributing directly to local conservation and education initiatives.