Please note that Virunga National Park opens 1 April 2021. It has been shut the past year in order to protect the mountain gorilla from being infected by Covid-19.  
For many years Rwanda's flagship luxury eco-lodge, and located in north-west Rwanda, in the Parc des National Volcans, on a bluff overlooking lakes Burera and Ruhondo, Virunga Lodge is the recipient of outstanding reviews. Both the industry and returning travellers make a point of mentioning the service, the food and the levels of personal care afforded each guest.
Overview
A stone and tile build, Virunga consists of a main lodge and 8 bandas. The main lodge includes a lounge, bar, library and dining room. All on one level, the main lodge is characterised by mixed seating – lightweight cane chairs, slumber seats, stools, and cushioned benches – and by dark wooden floors, exposed beams and a penchant for all things chic and eclectic.
Food & service
The food at Virunga Lodge (generally international cuisine) is truly excellent, and meals are taken communally.
Rooms
A short walk from away, and very much like the lodge in build and design, the bandas are spacious, airy and have excellent views of the lake. Each banda includes a twin bed, veranda, seating and a separate bathroom. Again, the taste here is eclectic, and old hand carved chairs sit cheek to jowl with brand new hand-woven rugs. The overall effect is one that is warm and beautiful, while the bathroom, which consists of an eco-toilet, solar heated shower and double basin, is as luxurious as any ecologically conscious bathroom can be.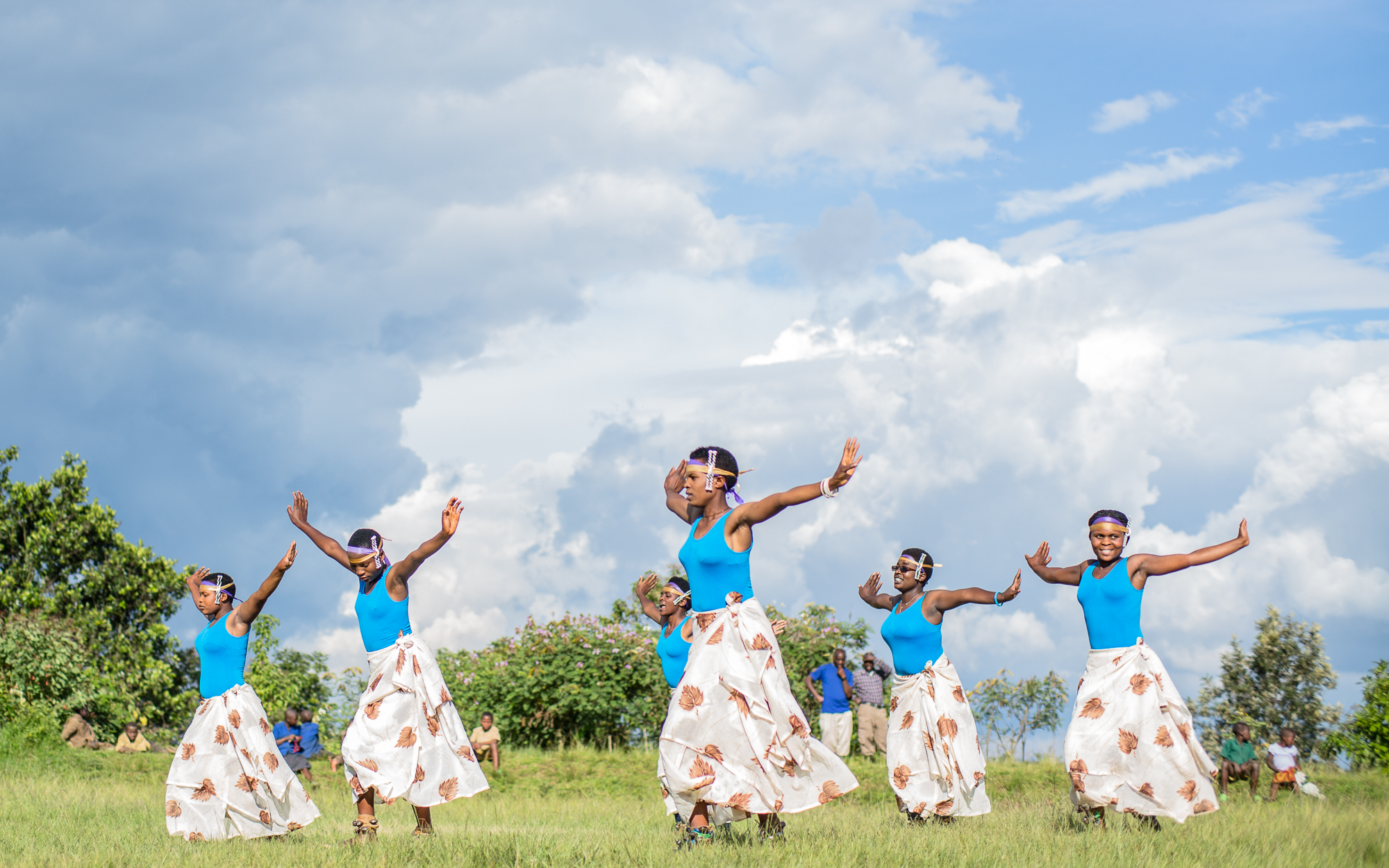 Activities
Activities at Virunga Lodge naturally focus on the gorilla population, especially the gorillas of Virunga, but the area also offers enthralling golden monkey treks, and Dian Fossey's grave is always of interest; her death remains a mystery to this day. The tranquil massage room is the ideal environment to retreat to after an exhausting day of trekking.
Impact
Conservation
Volcanoes Safaris are committed to responsible eco-tourism and believe in the practical application of eco-principles to minimize environmental impact.
Virunga Lodge underwent a major refurbishment to install low flush toilets in the bandas and eco-san toilets in the public areas. Low flush toilets are designed to use considerably less water than a traditional toilet so water consumption and wastage is reduced. All the water used is collected in a rain water collection system and stored.
The lodge relies on solar power to light all communal areas, individual bandas and bathrooms, and only offer a central charging facility for phones and computers in an effort to reduce and control energy consumption.
The Mountain Gorilla Veterinary Project (MGVP) are in the throws of establishing a bio-briquette project near Virunga Lodge, which will produce briquettes from recycled material as an alternative to charcoal to protect gorilla habitat from illegal logging.
Commerce
Volcanoes Safaris are award winning pioneers in ecotourism and believe tourism in remote areas should respect the culture of local communities, their modest economic means and the fragility of the environment.
The Volcanoes Safaris Partnership Trust mirrors the company's vision for great ape ecotourism and primarily it aims to link tourism, conservation, and rural development to enhance the livelihood of local communities and in turn support the survival of the great apes.
The objectives of the Volcanoes Safaris Partnership Trust are achieved through donations from Volcanoes Safaris Ltd who donate $100 from the profits of every full cost safari purchased.
Four years ago, in 2014, Virunga Lodge launched its new "One Sheep per Family" project, to provide one sheep to each of the 140 families in the Sunzu community. The project has been a success, and as of 2017 all 140 families have received a sheep.
Community
The Volcanoes Safaris Partnership Trust (VSPT) is a non-profit public benefit organisation that undertakes community and conservation activities in Uganda and other African countries as appropriate. The goal of the VSPT is to support projects that conserve wildlife and ecosystems, and enhance the livelihoods of rural communities.
The VSPT currently supports Mwiko School, a local primary school near Virunga Lodge with over 800 children and 12 dedicated teachers.
Since 2016, Virunga Lodge has been providing plastic water tanks to the local community and – with the support of their guests – has donated over 19 tanks as of November 2017.