1°
25'
42.28'' S
29°
33'
14.53'' E
A recently opened mid-range lodge located on the slopes of Mount Sabyinyo, Mountain Gorilla View is ideally located around 15-20 minutes' drive from the Volcanoes National Park headquarters, and is considered one of the best value-for-money accommodation options for gorilla tracking in Rwanda.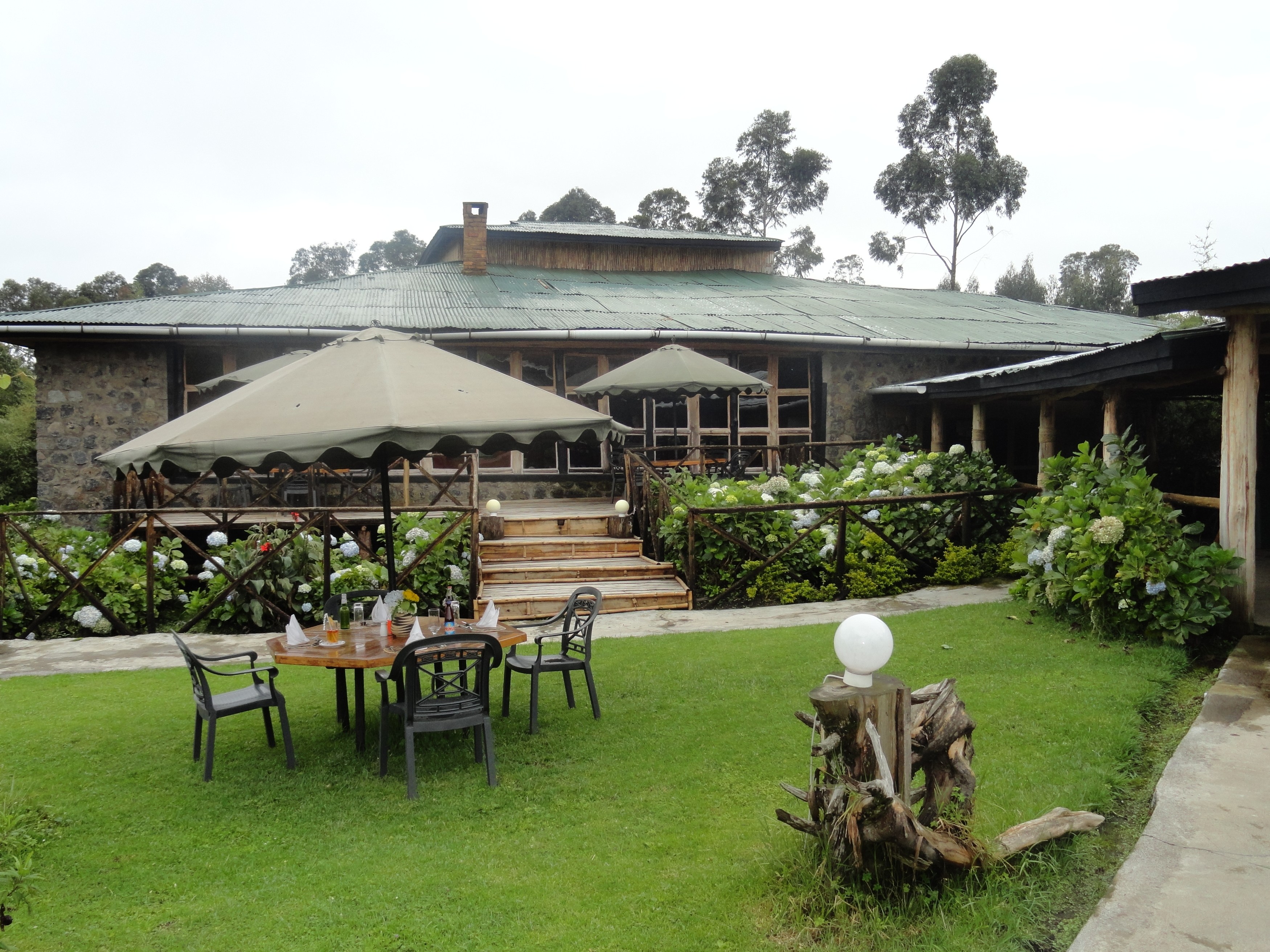 OVERVIEW
With stunning views of the nearby volcanic peaks, there are 30 individual stone and thatch cottages at Mountain Gorilla View, which, although a little sparse and characterless, are large, clean, comfortable. Each come with private verandas, en suite bathrooms, tea and coffee making facilities and a very welcome fireplace in the lounge, which is lit by the lodge's attentive staff in the evenings.
FOOD AND SERVICE
The food (a buffet with a large variety of fresh dishes) is delicious, the portions large, and the service – from restaurant floor to kitchen – is quite wonderful.
ACCOMMODATION
Recent building work Mountain Gorilla View has seen the completion of the restaurant, bar and dining area. A sprawling bungalow like building, it is in design classically upcountry, its flagstone floors and maroon colouring typical of the style. A large plastic gorilla sits at the restaurant's entrance, its unorthodox presence offset by what can only be described as one of the warmest environments you're likely to encounter.
ACTIVITIES
Activities at Mountain Gorilla View include gorilla and golden monkey tracking, bird viewing, nature rambles and cultural excursions.
ethics
Conservation
To ensure the least disruption of the surrounding environment, the ecolodge was constructed with locally available material.
Commerce 
The ecolodge supports the surrounding rural community by purchasing farm-fresh produce that is served in the lodge's restaurant.