Bisate Lodge, the latest offering from Wilderness Safaris, is located on the southern border of Volcanoes National Park, and perfectly situated for access to the Park's gorilla and golden monkey population. The word bisate means 'pieces' in Kinyarwanda, which refers to the volcano's natural erosion.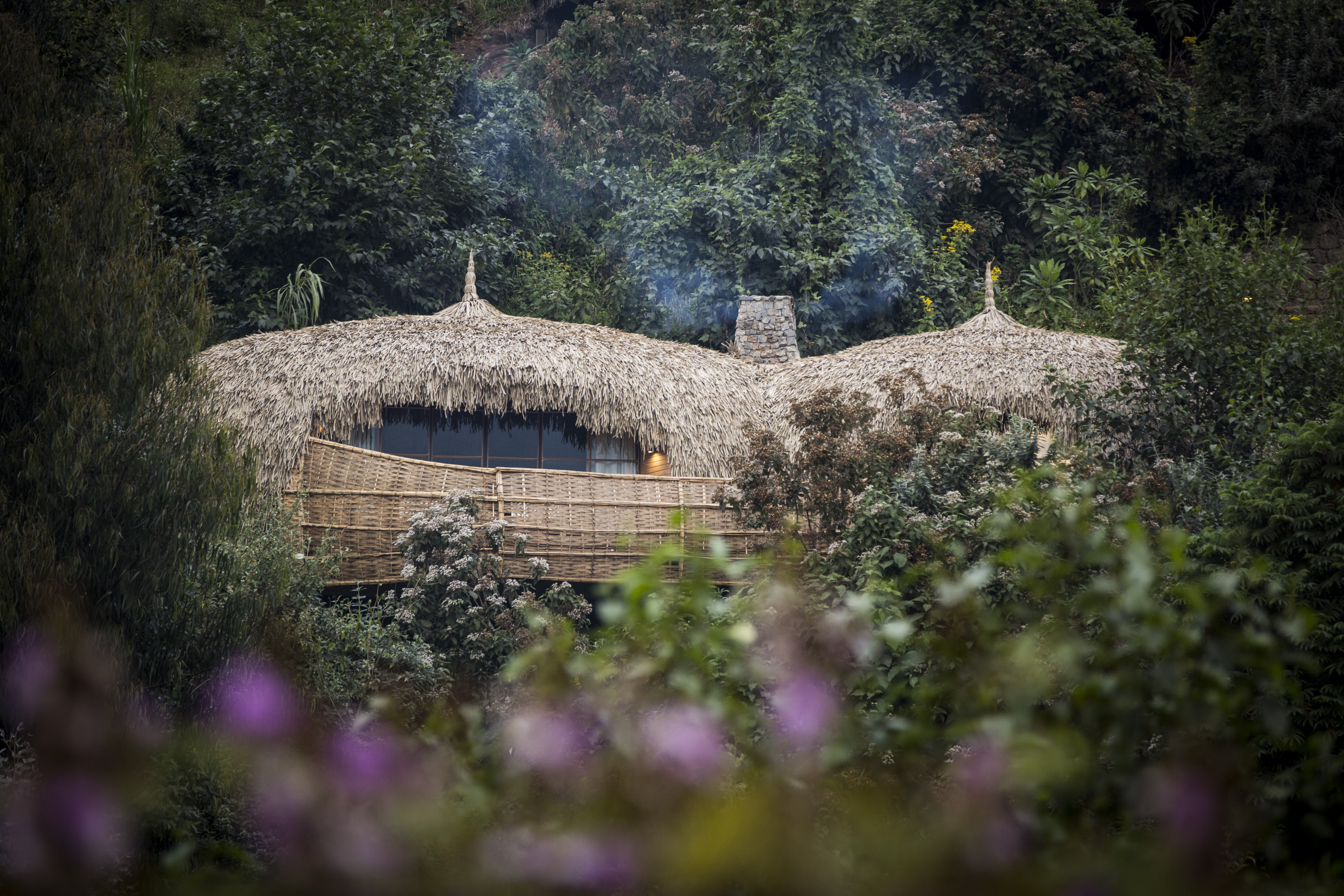 Overview
Bisate Lodge has gone to great lengths in its quest to combine traditional Rwandan building methods and materials with first-class contemporary comfort and design. A sprawling domed thatch and stone structure built into hillside forest, inside is a fine-dining-style restaurant and a series of striking shared lounges with open fireplaces and elegant furnishings. There are also long stretches of decking from which to take in the spectacular views that surround the lodge.
Food & service
Bisate Lodge announces itself as a truly deluxe offering, and thus the service is formal and refined without sacrificing friendliness and local charm. The cuisine is top-class; contemporary and cosmopolitan yet fully incorporating local heritage and produce. Menus can be adapted for individual tastes and requirements, and the wine and drinks lists are excellent. As always with Wilderness Safaris, the guiding on offer will be first-class.
Rooms
Accommodations at Bisate Lodge comprise eight very large en suite rooms including one family unit. Throughout, the standard is that of a luxury hotel. The rooms are beautifully laid-out and designed with features including fireplaces set into the walls, stretches of tastefully exposed brick and stone, and traditional Rwandan rugs and crafts. Bathrooms feature baths, showers, twin-basins and large mirrors, often underneath chandeliers and domed thatch ceilings. Please note that bedrooms feature a range of double and twin bed options.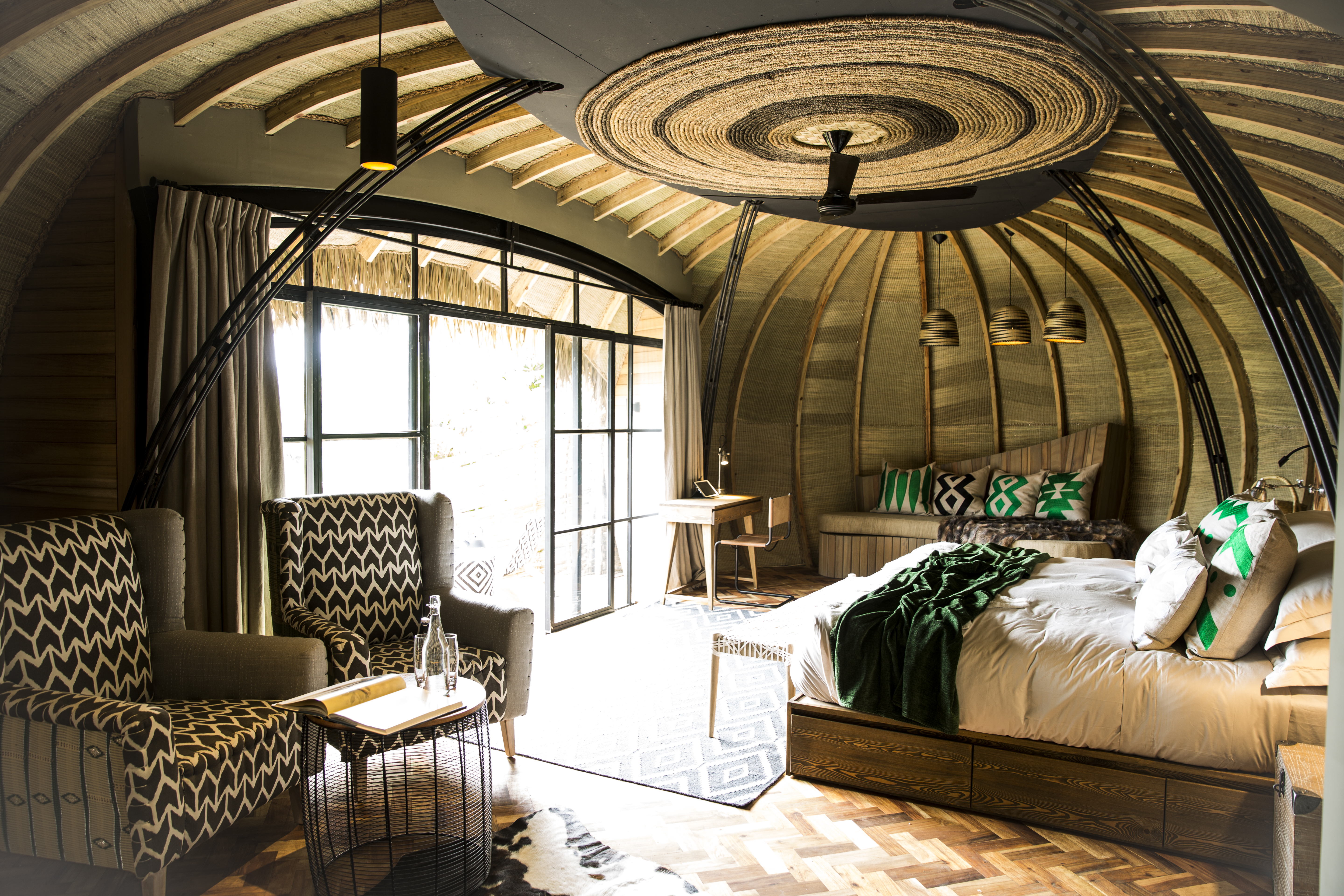 Activities
Attention tends to focus on the opportunities for gorilla-trekking here, but the park's golden monkeys are also not to be missed, and the stunning views afforded by a guided-hike make the strenuous effort very much worth it.
Impact
Conservation
Bisate Lodge is committed to working in close partnership with local communities. Wilderness Safaris work with the Tuzamurana Cooperative to assist the community, and also direct significant lodge-profits into conservation and reforestation efforts. Indeed, during the building phase of Bisate Lodge, more than 15,000 indigenous trees were planted on the site, and guests are encouraged to plant one of their own.
Bisate's core purpose is the physical expansion of Volcanoes National Park, which will subsequently increase the population of critically endangered mountain gorillas in Rwanda, while the reforestation of 43 hectares (103 acres) of Bisate land is progressing well.
Commerce
24 community members are permanently employed by Bisate, which also provides training for staff.
Community
Through Wilderness' partnership with the surrounding community, including the purchase of the Bisate site from 103 community members, they have injected $500,000 into the region.