Often spoken of – along with Hotel Mille Collines – as Kigali's top stay, and located in the heart of city's economic and political centre, Kigali Serena is a large and beautifully run 5 star hotel.
Overview
A huge and standard 5 storey hotel, Serena Hotel's reputation has little to do with its architectural charm. If it does not quite possess the romantic pull of Hotel Milles Collines, feedback regarding service, standard of rooms and the hotel's facilities has by and large been excellent.
Kigali Serena consists of a reception/lobby, lounge, 3 bars, 2 restaurants, swimming pool, health club, and 148 sleeping rooms. It also boasts a whole host of business facilities, including two 500 capacity plus conference rooms, an interactive business centre, a translation service and press room. Built around the hotel's swimming pool and front garden, open sided walkways look down on the reception area, which is vast, white tiled and possesses marble fronted pillars. Trademark non-slip carpeting – attractive red swirls – extends throughout the hotel's public walkways, and the shared rooms are styled with a mixture of old and new furniture.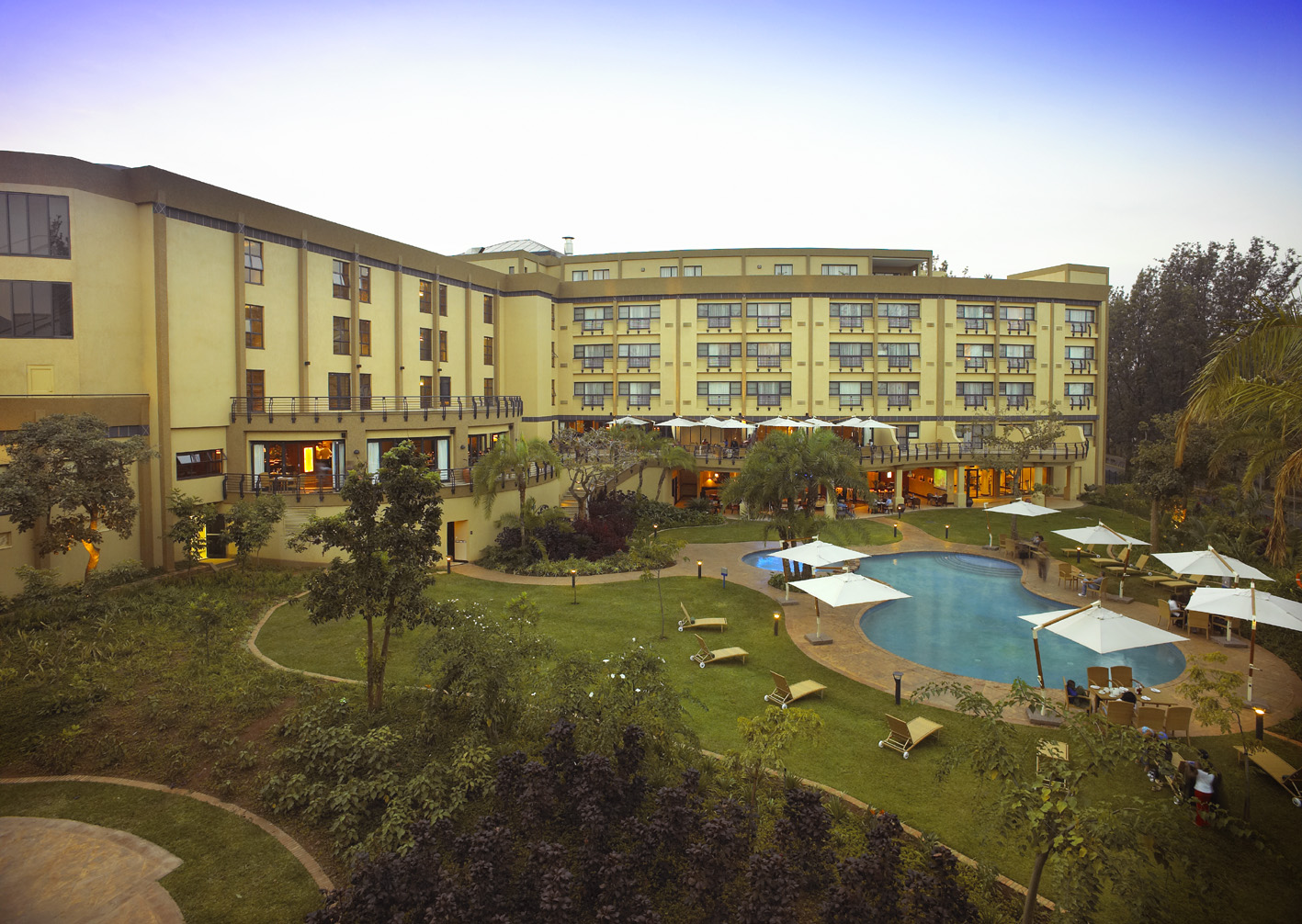 Food & service
Dining takes place in either the Milima or Sokoni restaurants. The first offers an international type breakfast (buffet), country and culture cuisine themed lunches and a la carte suppers. The second is more cafe like, and arguably not quite as fine, but worth stopping off at for a cocktail and Mongolian curry.
Rooms
The sleeping rooms are divided into standard (60), superior (37), deluxe (19), junior (18), prime (7), executive (6), and a presidential suite. While it is impossible here to do each class justice, the rooms come with double beds, a writing table, and a separate bathroom. The standard bathroom includes a tub, shower, flush toilet and sink. As a rule of thumb, as you go up through the different classes, the rooms get bigger and contain more furniture, but are not necessarily a whole lot more comfortable – not at least until you get up to junior suits, when extra work spaces and separate lounges work their way into the equation. As with the Kigali Serena itself, the rooms are smart, super-clean and ultra-modern. Facilities include 24 hour service, Wi-Fi, concierge, air-con, mini-bar and flat screen TV.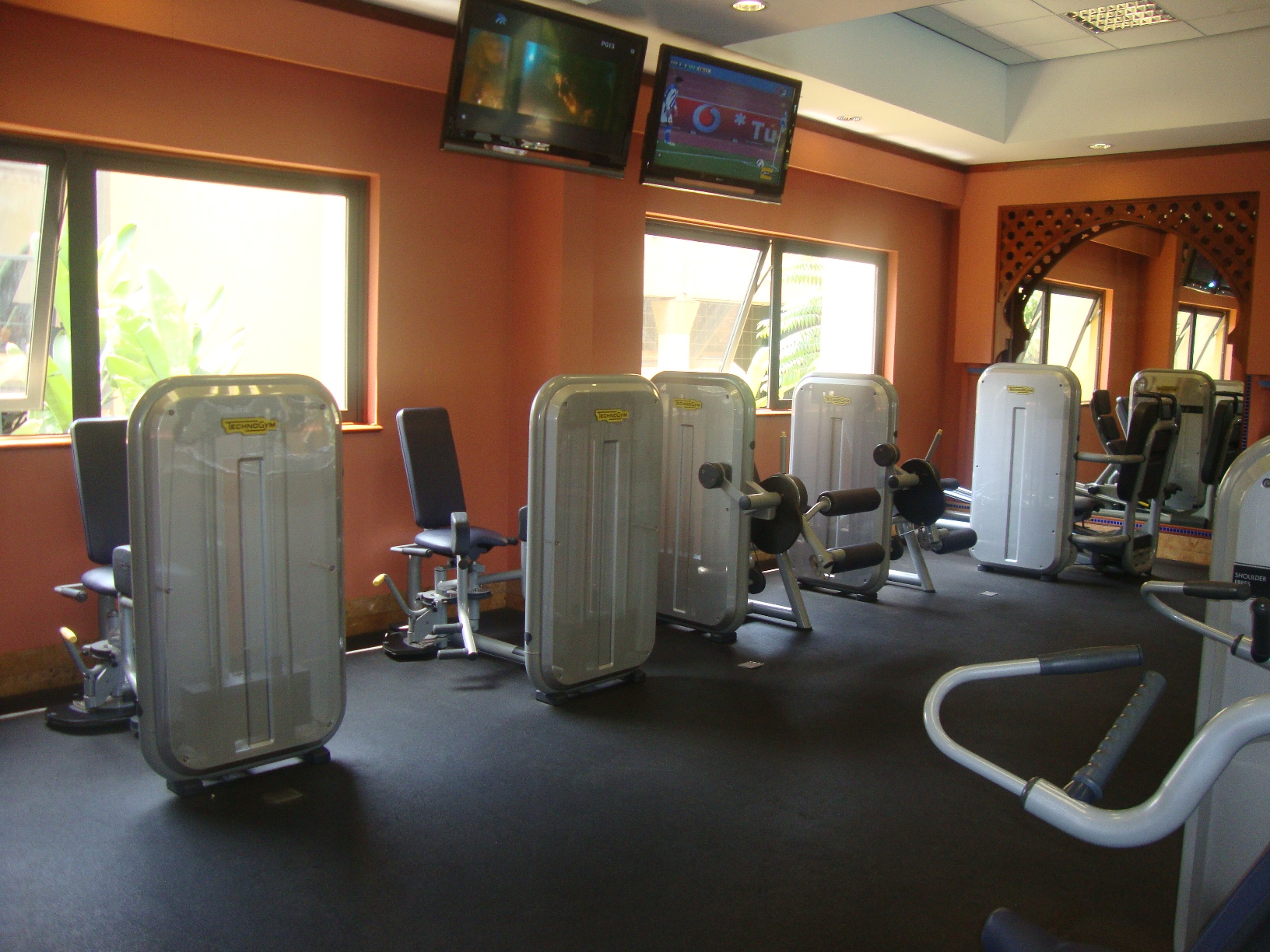 Activities
In-house activities are numerous, with the hotel containing excellent swimming, gym, spa and massage facilities, while shopping and sightseeing excursions into Kigali are recommended.