1°
56'
48.09''S
30°
3'
43.06'' E

Located in Rwanda's capital city, in the grounds of a beautiful mature garden, Hotel des Mille Collines is a 4 star destination, and widely considered one of the best stays in Kigali.
OVERVIEW
As everyone will tell you when you arrive, this is the hotel from Hotel Rwanda, the film about Paul Rusesabagina, the hotel manager who in 1994 helped save 1000 people from falling into the hands of the marauding militia. Once owned by Sabena, Belgium's national airline, it was sold in 2005 to MIKCOR Hotel Holding, who – in partnership with both the Rwandan government and Rwanda Development Bank – have gone on to overhaul, refurbish and update almost everything at Hotel des Mille Collines; the service, its rooms, and the shared areas.
A reasonably standard multi-story building, the hotel overlooks its swimming pool and surrounding gardens, alongside much of the city. Consisting of a main area and 112 sleeping rooms, it's a fairly big hotel, with the clientele almost wholly business orientated. The shared areas include a lobby, restaurant, bar, lounge, swimming pool, gym, tennis courts and a range of business facilities.
Characterised by white tiled floors, simple dark wood panelling, white walls and lineally patterned ceilings, the interiors are spacious, structured and attractively simple. This restrained quality extends throughout Hotel Mille Collines, and the furniture is similarly quiet, with well-made upright armchairs, low tables and discrete, comfortable seating areas.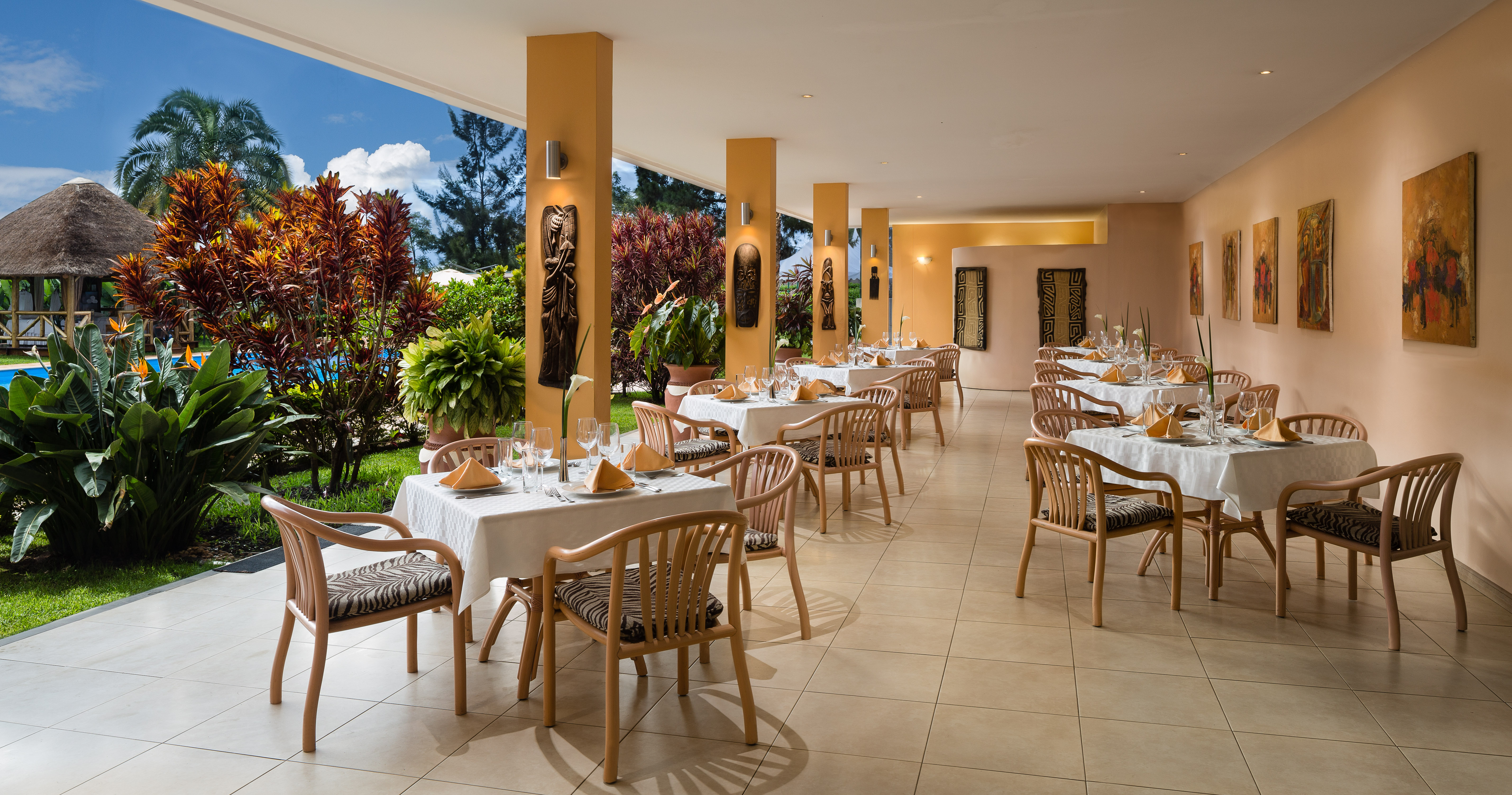 FOOD AND SERVICE
Food is served at the Panorama restaurant, an international cuisine with a bias for all things French, whilst the Pool Bar is a more informal affair. The service is excellent.
ACCOMMODATION
Clean, low key, the sleeping rooms include a double bed, balcony, separate bathroom, seating and storage for personal effects. Each offers a variety of modern amenities, such as a flat screen TV, mini-bar, air con, and internet. The design, which sets white walls and straw coloured carpeting against little patches of colour (red counterpanes, for example), is a well worked formula. Please note that the bathroom is not particularly large.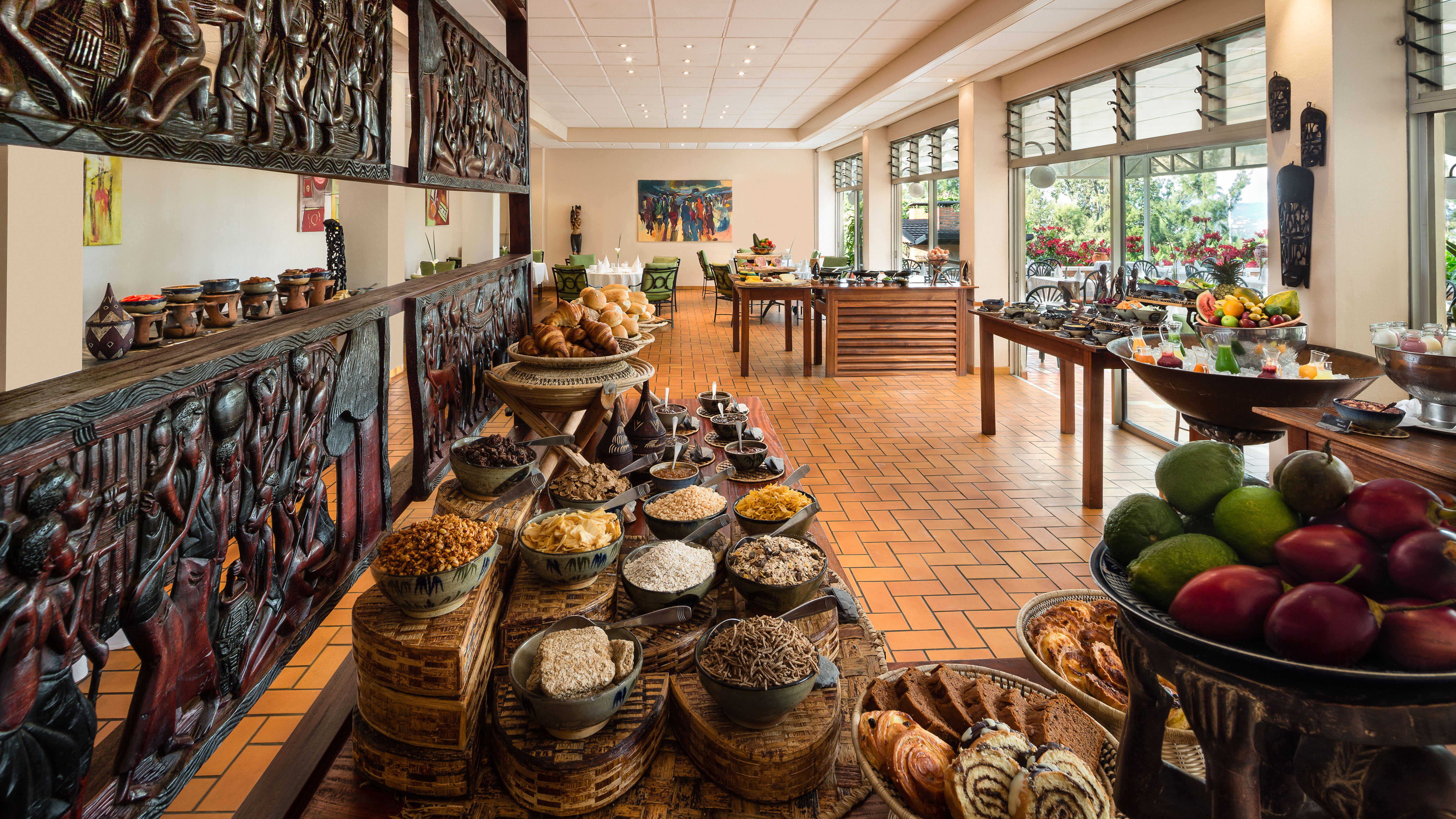 ACTIVITIES
Activities include golf (at the nearby Source du Nil), swimming, relaxing at the tranquil Massage Gazebo, and shopping/cultural visits into downtown Kigali.