This eco-friendly camp opened in 2012, and is the first of its kind in Rwanda. A leisurely three hour drive from Kigali, it is situated in riverine forest on the banks of Rwanda's second largest lake, Lake Ihema. The tranquil setting attracts a great variety of birds and animals, including hippo and African fish eagles.
Overview
There are seven tents, linked by raised wooden boardwalks. During the construction of the lodge the Akagera Management Company tried hard to keep as many of the trees as possible, so the camp has a deep forested feel to it. A large, wooden viewing-platform overlooking the lake benefits from the shade of a huge overhead fig tree and there is a fire pit to keep guests warm on cooler nights. This camp is recommended for family travel with children and carries no age restrictions. Malarial protection is advised, and the lodge is open all year round.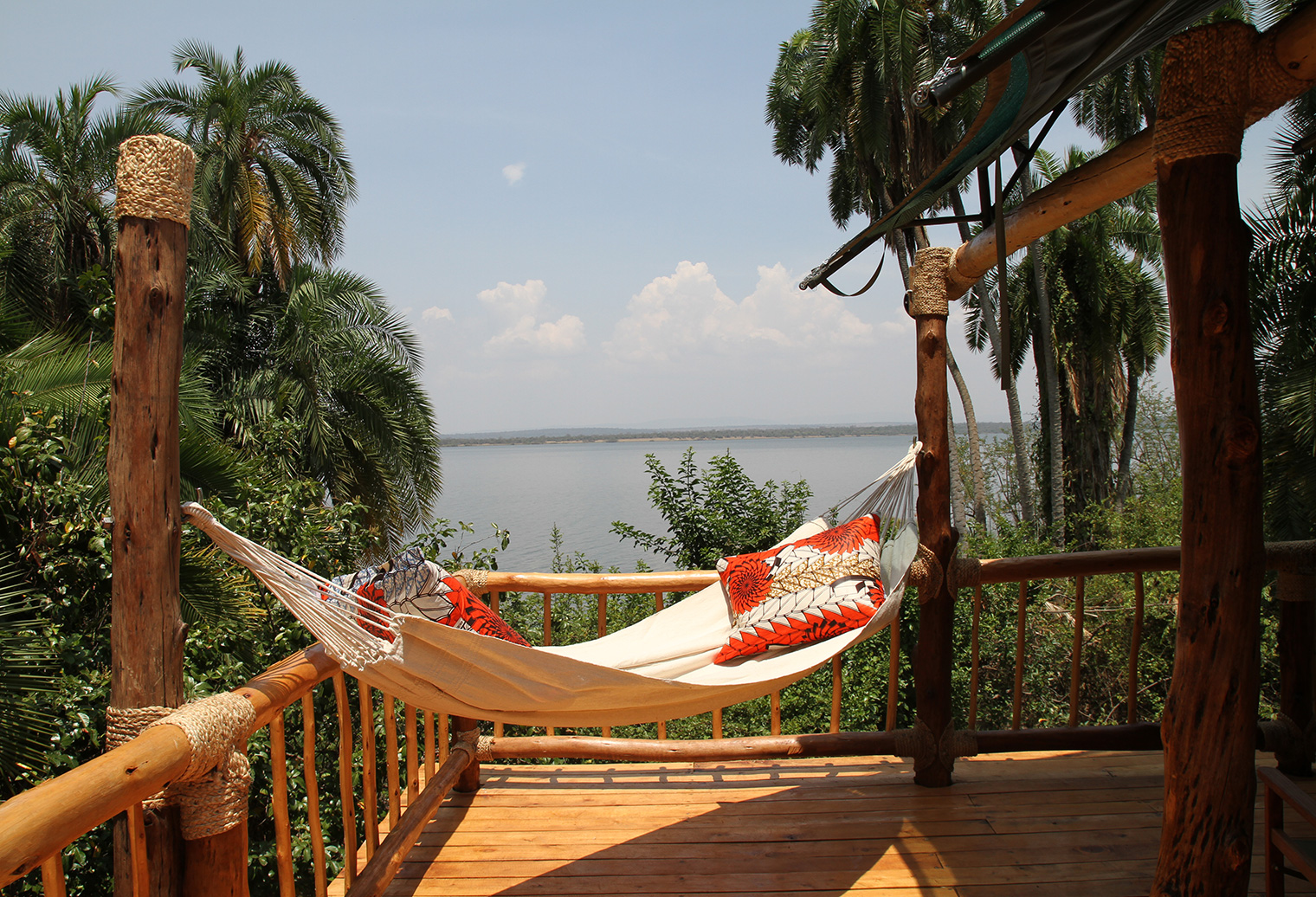 Food & service
Visitors report that the food on offer at Ruzizi is excellent, with varied fruits breakfasts and eggs cooked to order, generous packed lunches provided for wildlife trips and three course meals served in the evenings.
Rooms
Each tent has an en suite bathroom with hot running water, which is entirely solar powered. In 2014 two additional tents were constructed, a VIP tent and a family tent, taking the maximum number of guests to twenty.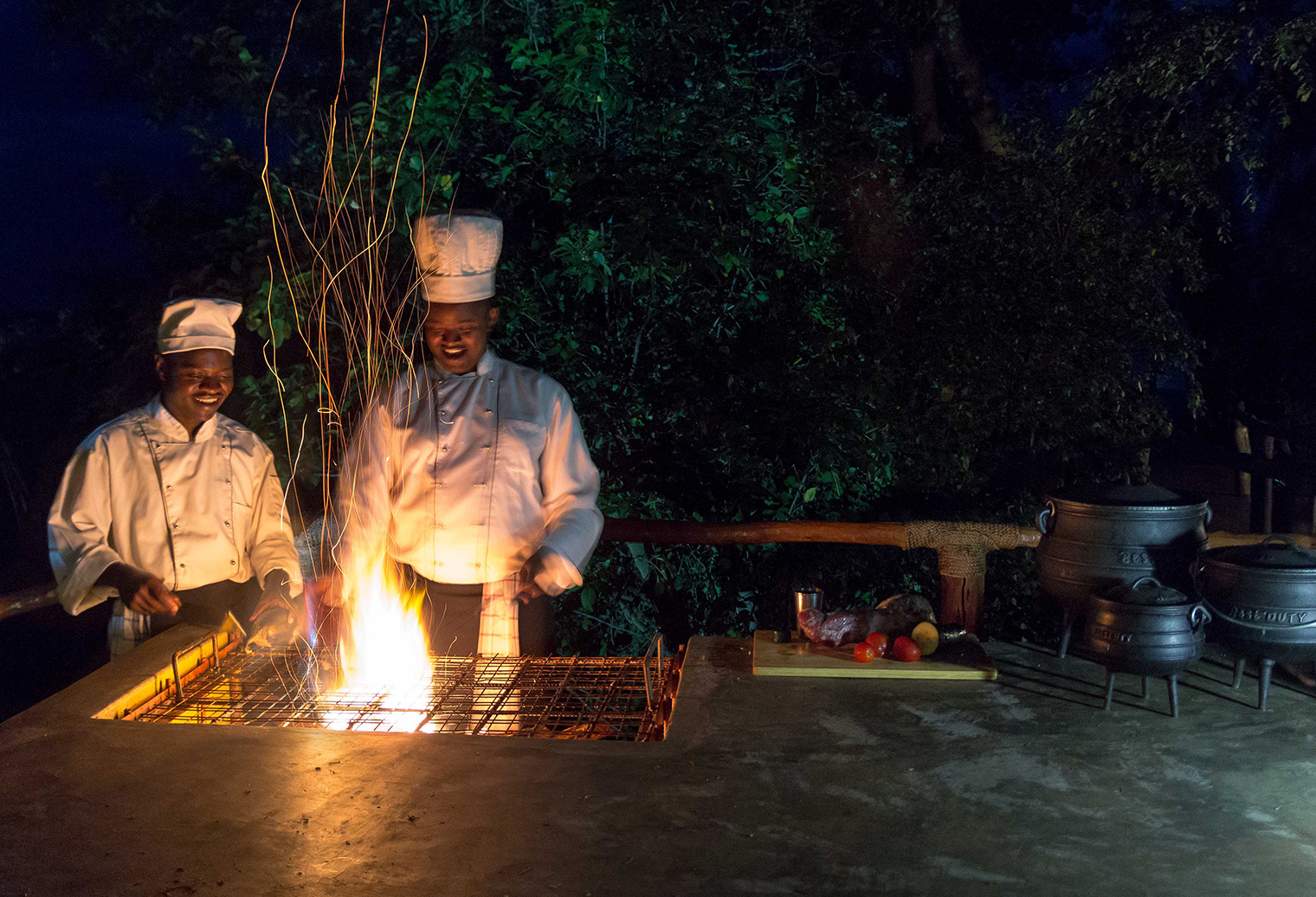 Activities
As well as trips for animal and bird viewing, other activities include night drives, sunrise breakfasts, braai (barbecues) and star spotting from the lakeside viewing platform.
Impact
Conservation
An anti-poaching K9 unit, funded by the Rwanda Development Board, joined Akagera's main anti-poaching unit three years ago in 2015. Used to track and restrain poachers in the park, the dogs and their handlers are helping to keep poaching levels at a record low in the park.
Commerce
Akagera's staff numbers have tripled in the last eight years, with almost all new recruits coming from local communities.
The Rwanda Development Board's revenue sharing programme sees 5% of the total revenue generated by its three national parks (Akagera, Volcanoes and Nyungwe National Parks) shared with local communities. Those living in the areas surrounding Akagera receive an excellent 30% of these shared revenues.
Community
Environmental educational awareness sessions are regularly held in the park, with over 1,300 students from schools visiting Akagera each year, alongside local leaders and educators.
Furthermore, the Special Guarantee Fund exists to compensate community members that suffer losses because of human-wildlife conflict.