True to its name, Tombos Wild Camping offers adventurous guests the opportunity to experience the wild at its purest; free from the constraints and complexities of modern day living.
Overview
Carrying your own tents and equipment along with you is always a feeling of freedom. This is never more so than when camping in endless desert. The dunes do move, but not fast enough to catch your tent up.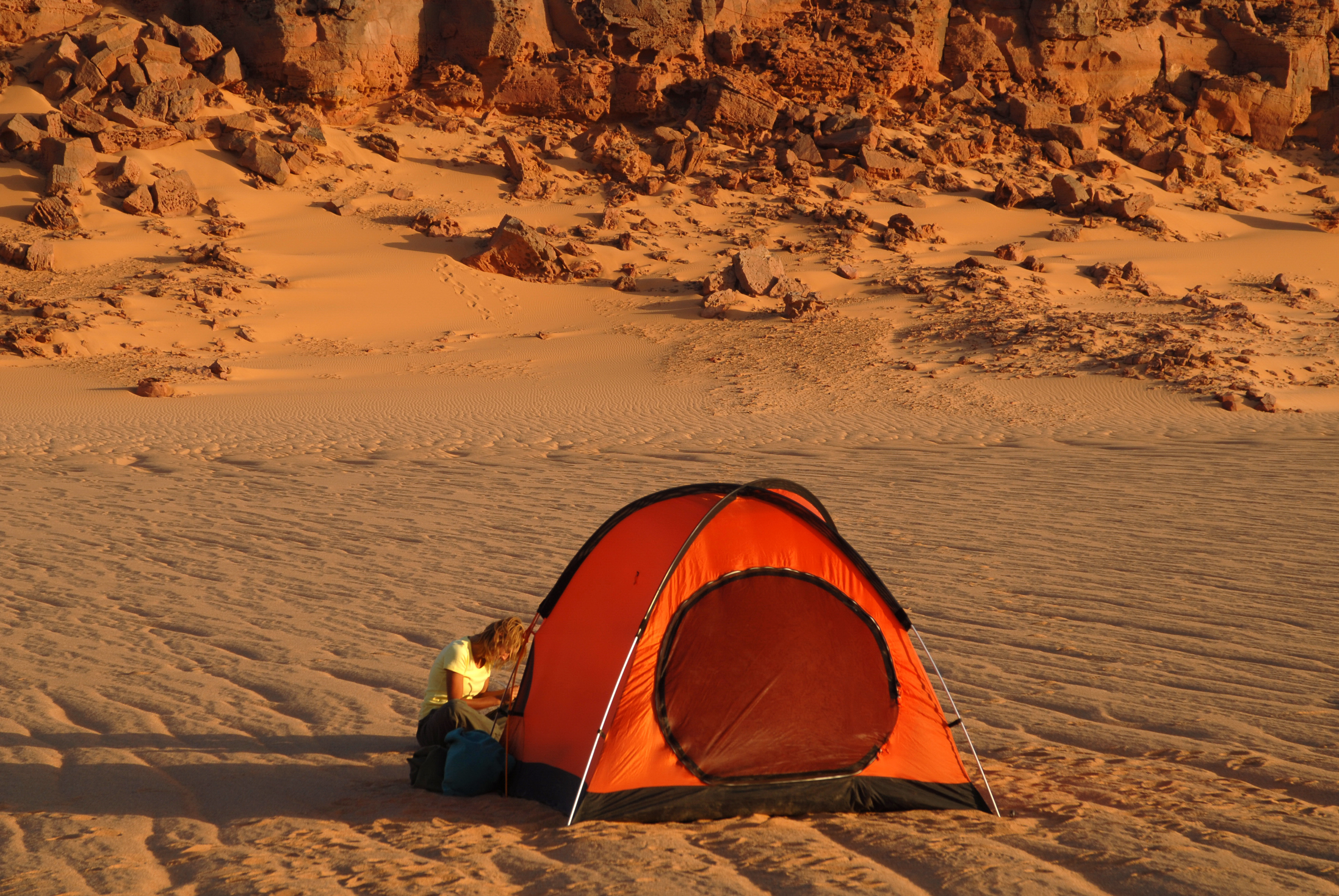 Rooms
A thick foam mattress on sand in your own sleeping bag is surprisingly comfortable. Without a wind you may not need the tent at all but with a wind a windcheater is essential outside at night. Please note that there are no formal toilet facilities.
For the overnights in the wild camp in the desert we supply the following equipment:
Igloo tents, 2 x 2 m., supplied by the manufacturer for three people but used by two or in single (very easy to set up, 3-4 minutes), foam mattresses 5 cm. thick 2 x 0,60 m, folding chairs with arms and folding tables, gas lights, thermos for water, plates and all the cutlery, a water basin for personal washings, a first aid kit and a cook in charge of the meals.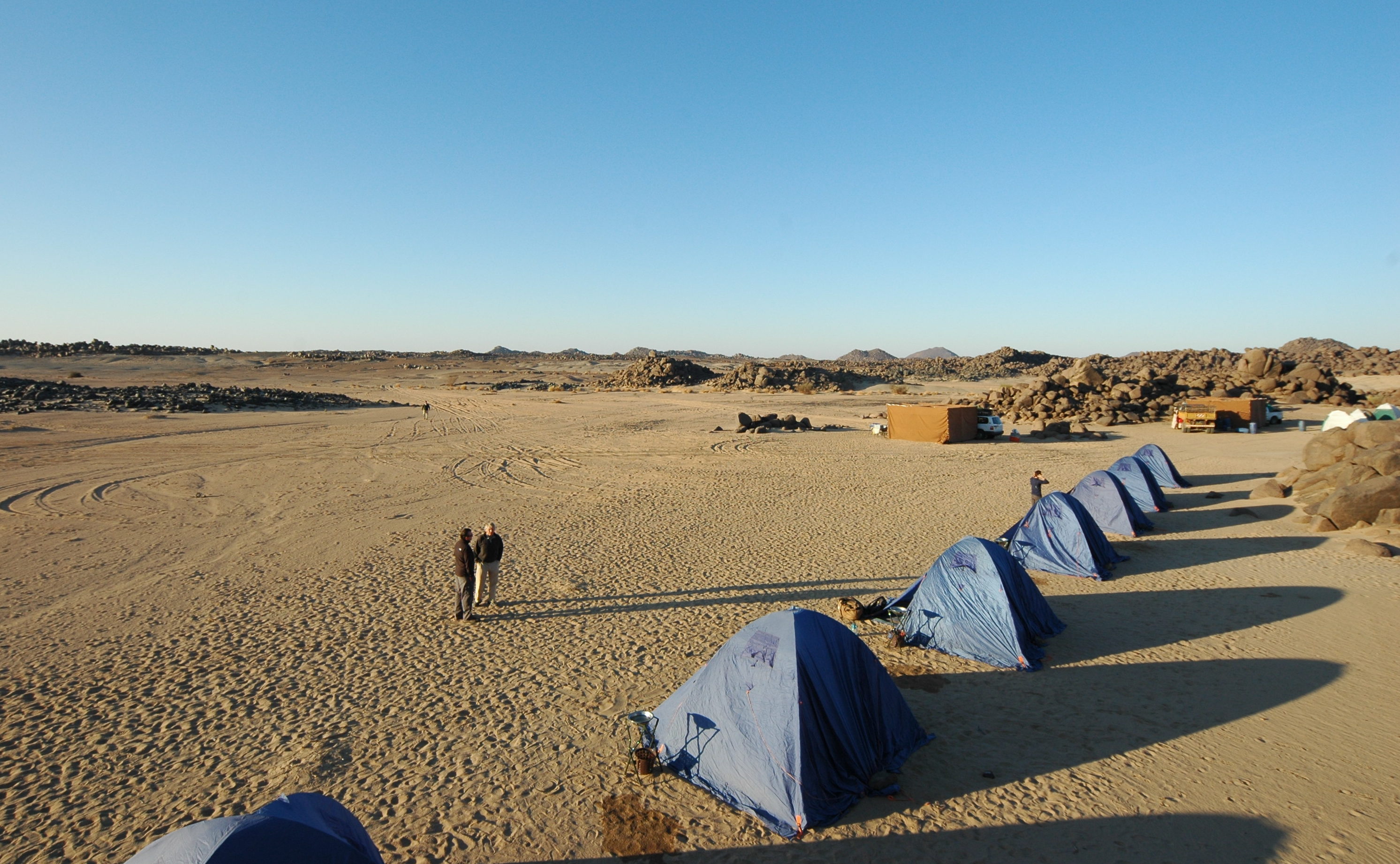 Activities
After a meal cooked on charcoal and seated at a table in the middle of nowhere, perhaps refreshed by a non-alcoholic beer or two – be careful to choose the label as some have little resemblance to the real thing– star gazing for those that know their way around the sky is never more crisp and clear.