The Olive Exclusive is an exquisite boutique hotel that offers guests a chic and luxurious stay just five minutes out of Windhoek's city centre.
Overview
Beautifully considered, Olive Exclusive is decorated with real style. Cool, contemporary lines contrast with traditional African fabrics and textures to striking effect. Huge photographic murals throughout the hotel celebrate Namibia's natural splendour, wildlife and rich culture. Outside, cobbled walkways wind through the gardens and there is a pool with stylish sun loungers as well as an outdoors dining area. A small gift shop sells African crafts. With modern furnishings contrasting with traditional materials and natural imagery, everything about Olive Exclusive is stunningly envisioned. It's a look worth of an interiors magazine. Contemporary, classy and smoothly run by warm and friendly staff, it's a sumptuous overnight oasis.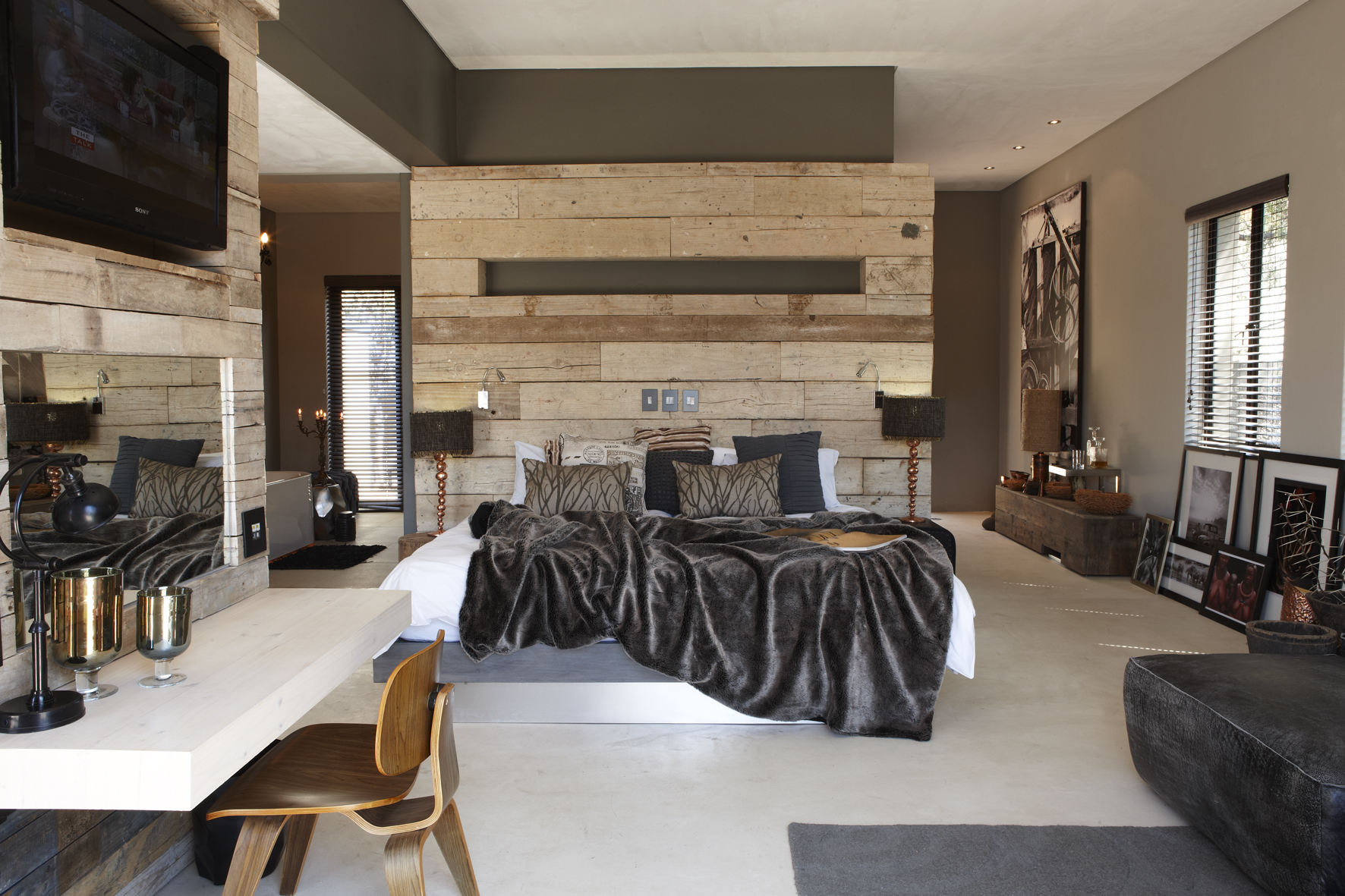 Food & service
The hotel boasts a quality restaurant featuring fine wines and an imaginative seasonal menu. Breakfasts are especially tasty, with excellent coffee served. Meals can be taken in the dining room or, if preferred, there is private dining area in each room. Indoor and outdoor dining offer views over rolling countryside. The Olive Exclusive bar is home to a classic selection of fine whisky.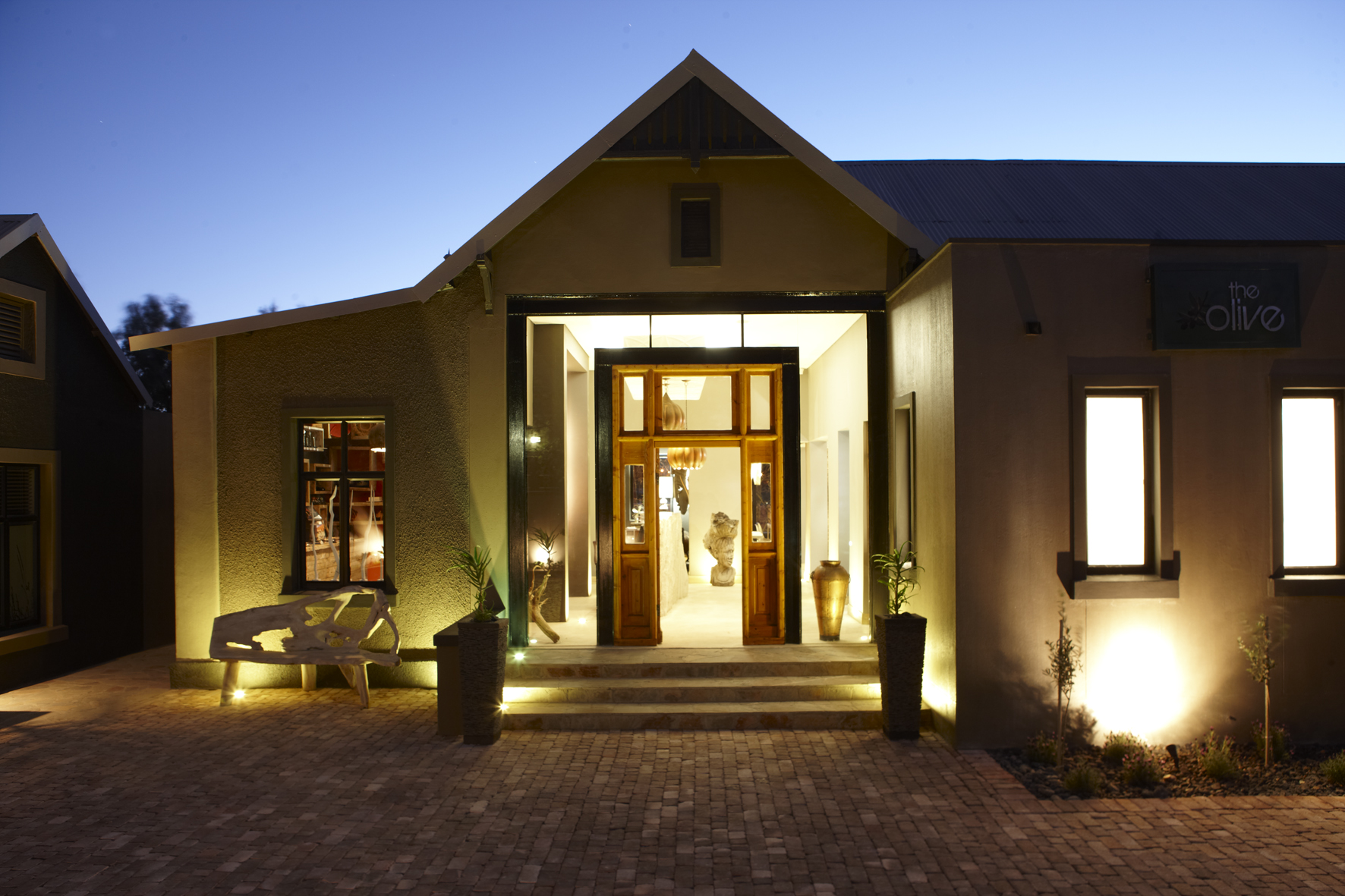 Rooms
The seven suites are individually decorated to each reflect a different region in Namibia. Wide glass doors open onto spacious private decks and each room has its own lounge area with fireplace. Rough-hewn wooden side tables look stunning set against the high definition satellite TVs, computers with WiFi access and iPod docking stations provided. Bathrooms are equipped with bath and shower and premium suites have private plunge pools. Visitors to the Olive Exclusive report extremely comfortable beds!
Activities
Activities include massage treatments available at the Olive Grove Guesthouse next door and day trips into Windhoek for attractions including museums, churches and botanical gardens.
Impact
Conservation 
The hotel practices an environmentally aware policy, and eco-friendly detergents and bathroom products allow waste water to be recycled into the surrounding olive grove plantation.