Established in 1892, situated on Namibia's south-western coast, and the fortunate recipient of several excellent architects, many of Swakopmund's turn of the century buildings have been beautifully preserved and have, like the old railway, changed only in terms of function.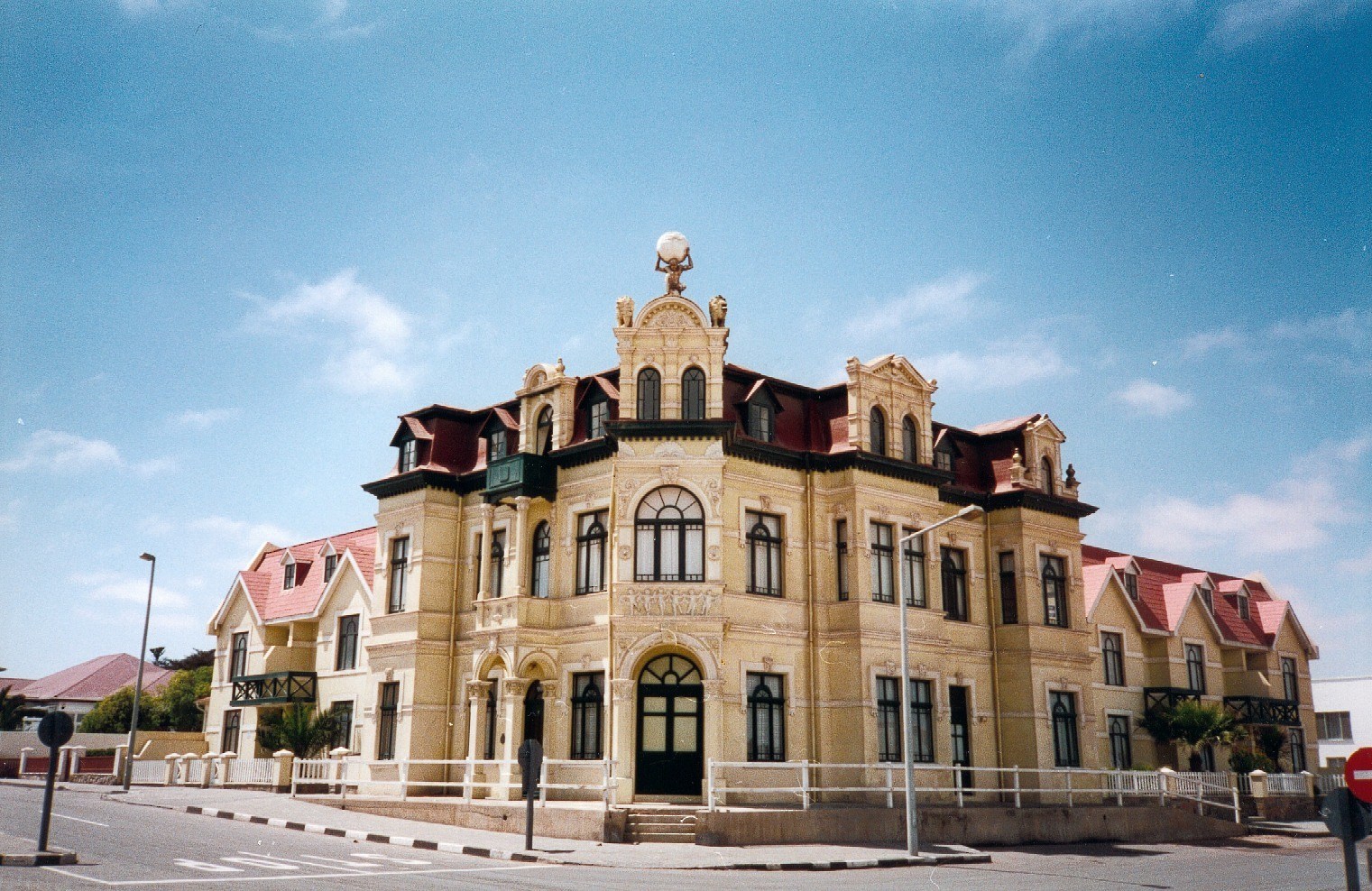 Historically, once its wharf was built – despite the fact that its waters are relatively shallow, the town almost impossible to defend – Swakopmund became the chief means by which Germany supplied what was then South-West Africa.
Filled with art galleries, fantastically designed hotels (Swakopmund Hotel and Entertainment Centre and the Stiltz, to name but two), museums, street cafes, parks and what many claim to be the best library in Africa, Swakopmund could easily be mistaken for somewhere in Germany. It isn't. Its in Namibia. Next to the Atlantic.
Surrounded by the West Coast Recreational Area, it is a town on the edge of a desert where people go to sand board, parachute, balloon, camp and experience what it is like to be in one of the oldest wildernesses in the world; it is Namibia's premier resort. Habitually swallowed up by rolling sea mists, it is an odd and beautiful place.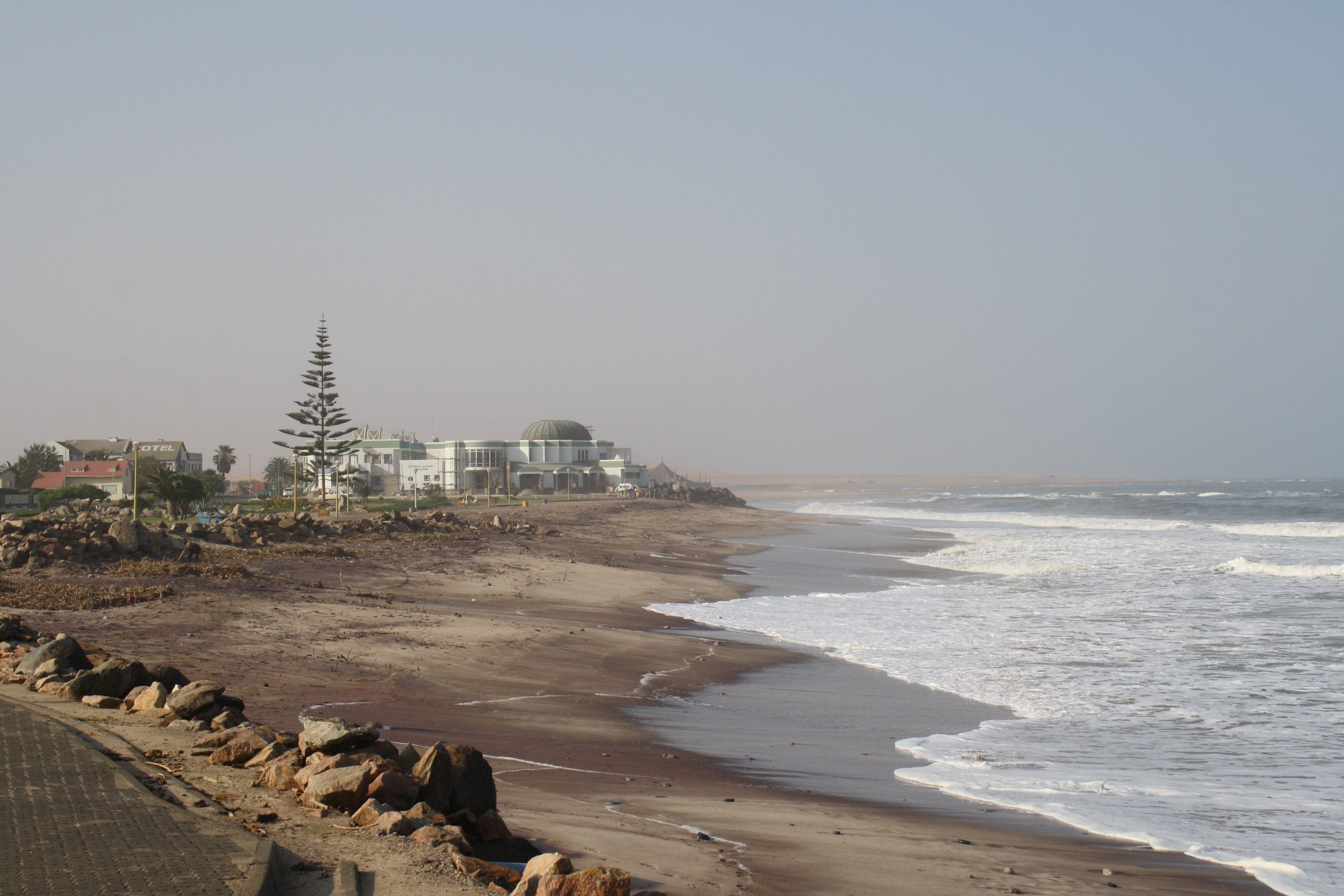 So, extreme sports set in colonial charm. Whether one chooses to stay in the town, and take advantage of its wonderful beach and ocean facilities, or get out into the desert, Swakopmund is a wonderful compliment to the Namibian itinerary. It is best visited during the summer, but is nonetheless full to bursting over Christmas.
See below for accommodation in this area.