Camp Sossus is a semi-permanent tented camp set in the Greater Sossusvlei-Namib area in the Neuhof Nature Reserve in Namibia, run by an experienced team with an emphasis on guiding.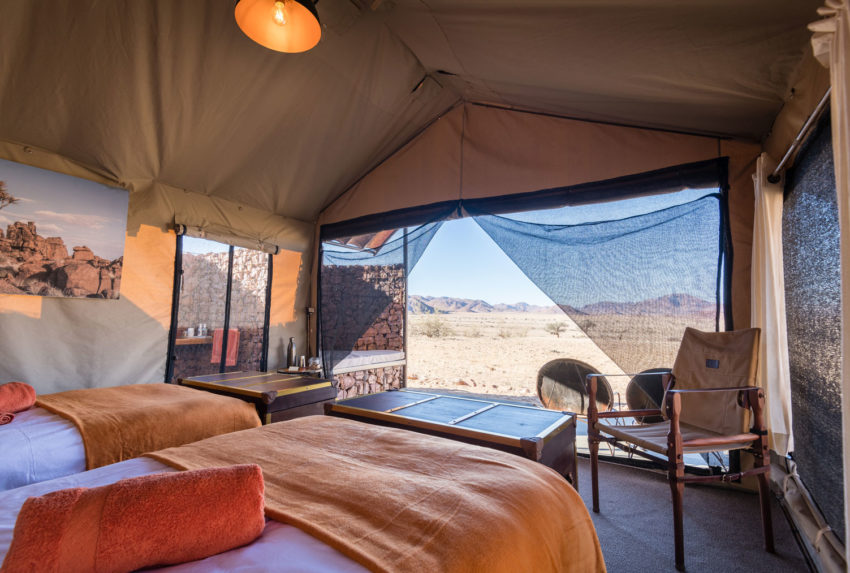 Overview
Camp Sossus has eight Meru tents, including two family tents. The camp is comfortable but rustic, with a focus on the wilderness and expert guiding. Designed to protect the camp from the wind, the buildings have stonewalls on the eastern side, with roofs built from recycled oil drums and recycled wood and metal used on the interiors too. From the distance the camp is nearly invisible, having been designed to blend in with its environment. Inside the camp is a central lounge and dining area with a fireplace where guests can gather together at the end of the day. The camp is only available for booking on an exclusive basis and is open from April to November.
Food & service
All stays at Camp Sossus are fully inclusive with three meals and drinks provided.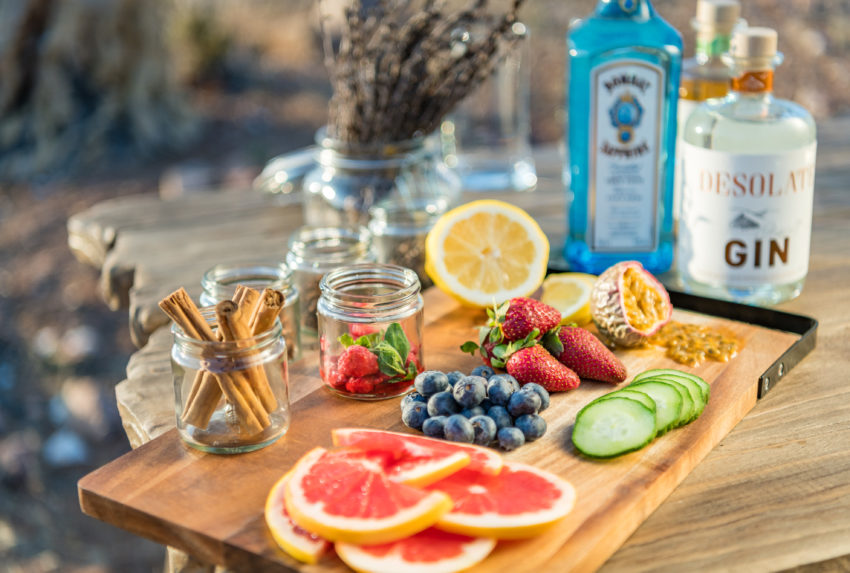 Rooms
All tents in the camp have been tailor-made for Souss Under Canvas and include groundsheets and mosquito screens on all doors and windows. Each spacious tent (4m x 4m and 3.5 m high) is equipped with comfortable beds, solar lighting and storage as well as furniture built from recycled metals and wooden pallets. Bathrooms have flush toilets, bucket showers and washbasins, with toiletries provided. A lounger and chairs on the patio let guests sit out under the stars in the evening.
Activities
The Namib Tsaris Conservancy is home to some of largest concentrations of wildlife in the area, and Camp Sossus focuses on visits to Sossusvlei and this private reserve. A private guide takes guests on wildlife drives and nature walks, or can arrange stargazing. Trips to a plateau with striking views over the Namib Desert, a walking safari or a night under the stars can also be arranged. The location also offers great possibilities for hot-air ballooning, helicopter flying or fixed-wing scenic flights over the reserve.
Impact
Conservation
Using solar power and recycled materials for the construction for Camp Sossus  has minimised the camp's environmental impact.