Little Kulala is currently closed for refurbishment and expected to open in May 2020. In the meantime, we suggest Sossusvlei Desert Lodge as an alternative.
Located south of Sesriem, within sight of the dunes at Sossusvlei, and situated on Kulala Wilderness Reserve, Little Kulala is a first class eco-luxury lodge.
Overview
Like the majority of Namibia's desert lodges, Little Kulala is a wood, thatch and stone build, and consists of a main lodge – lounge, partially thatched deck, swimming pool, dining area, wine cellar, library, bar and reception – and 11 chalets, known as kulalas. However, unlike many of its competitors, it has chosen to concentrate a chunk of its resources on contemporary design, and its modern, chic look is an inspiring contrast to the desert itself.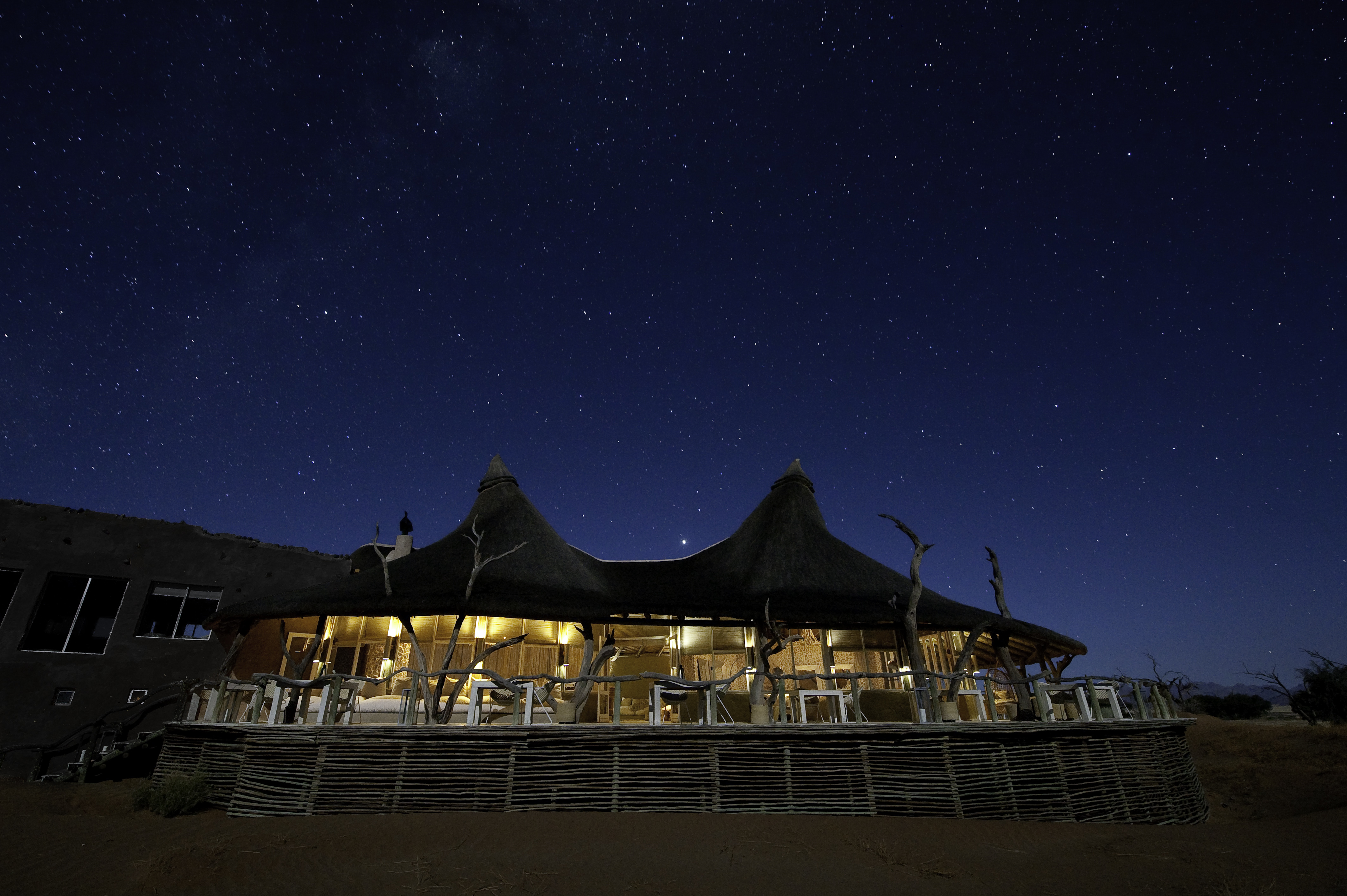 Food & service
The food and wine is fabulous, the table, room and bar service is generally very good, and the guiding is truly excellent.
Rooms
Contained by conical shaped thatch roofs, circular decking and trees incorporated into the building's features, Little Kulala's interiors utilise mirrors, concrete, curves, great panels of glass, white cushions and a mix of design-conscious furniture and modern lighting to create an effortless sense of space and light.
The sleeping accommodation of Little Kulala is equally fine. Built on wooden platforms, and thatched, each chalet is comprised of a private veranda, a separate bathroom, twin/double beds, a star gazing rooftop and glass panelled view of the desert. Like the main lodge, the design of the rooms has been carefully thought through: chic wooden floors, glass sheets, long material rugs, low comfortable seating, and restrained wooden sculptures.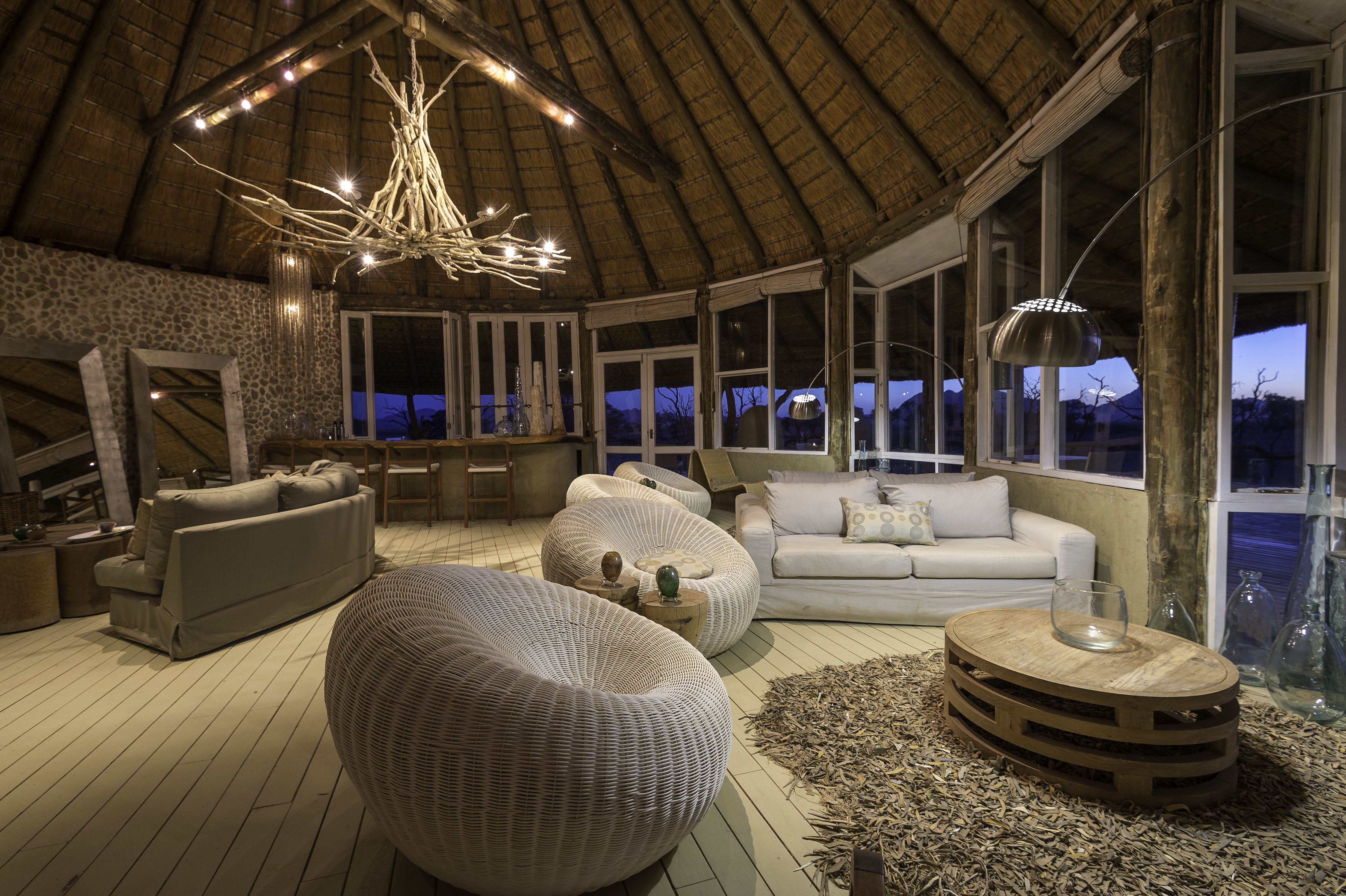 Activities
Activities include nature walks, guided walking trails, rock art visits, ballooning and Sossusvlei dune excursions.
Impact
Conservation
Upon starting operation in the region, Wilderness Safaris undertook a meticulous program to remove internal fences – including one which divided the Kulala Wilderness Reserve (KWR) and the Namib Rand Nature Reserve. The results have, unsurprisingly, been fantastic: wildlife has returned to the region in great numbers, uninhibited by manmade barriers.
Furthermore, reverse osmosis filtration is employed on site to provide guests with high quality drinking water while restricting the need for plastic bottle usage in the camp. Energy-efficient lights and appliances are also used across the lodge.
Community
Wilderness Safaris supports Children in the Wilderness, a programme which provides educational life skills and environmental awareness for children who live in villages close to conservation areas. At this moment in time (2018) CITW has benefited over 10,000 children from seven African countries.