19°
22'
3.75'' S
13°
9'
29.68'' E

Served by its own dedicated airstrip, Hoanib Skeleton Coast Camp is a brand new luxury camp situated within the 16 400km ² of Nambia's coastline that makes up the Skeleton Coast National Park.
OVERVIEW
Sitting on an island in the dry Khumib river bed, The Hoanib Skeleton Coast Camp makes the most of the previously restricted Hoanib floodplains opening up, whose fresh water upwellings produce a series of oases in the shifting Namib Desert. From roaring sand dunes and windswept plains to canyons and saltpans, this unique landscape supports a surprisingly varied flora and fauna.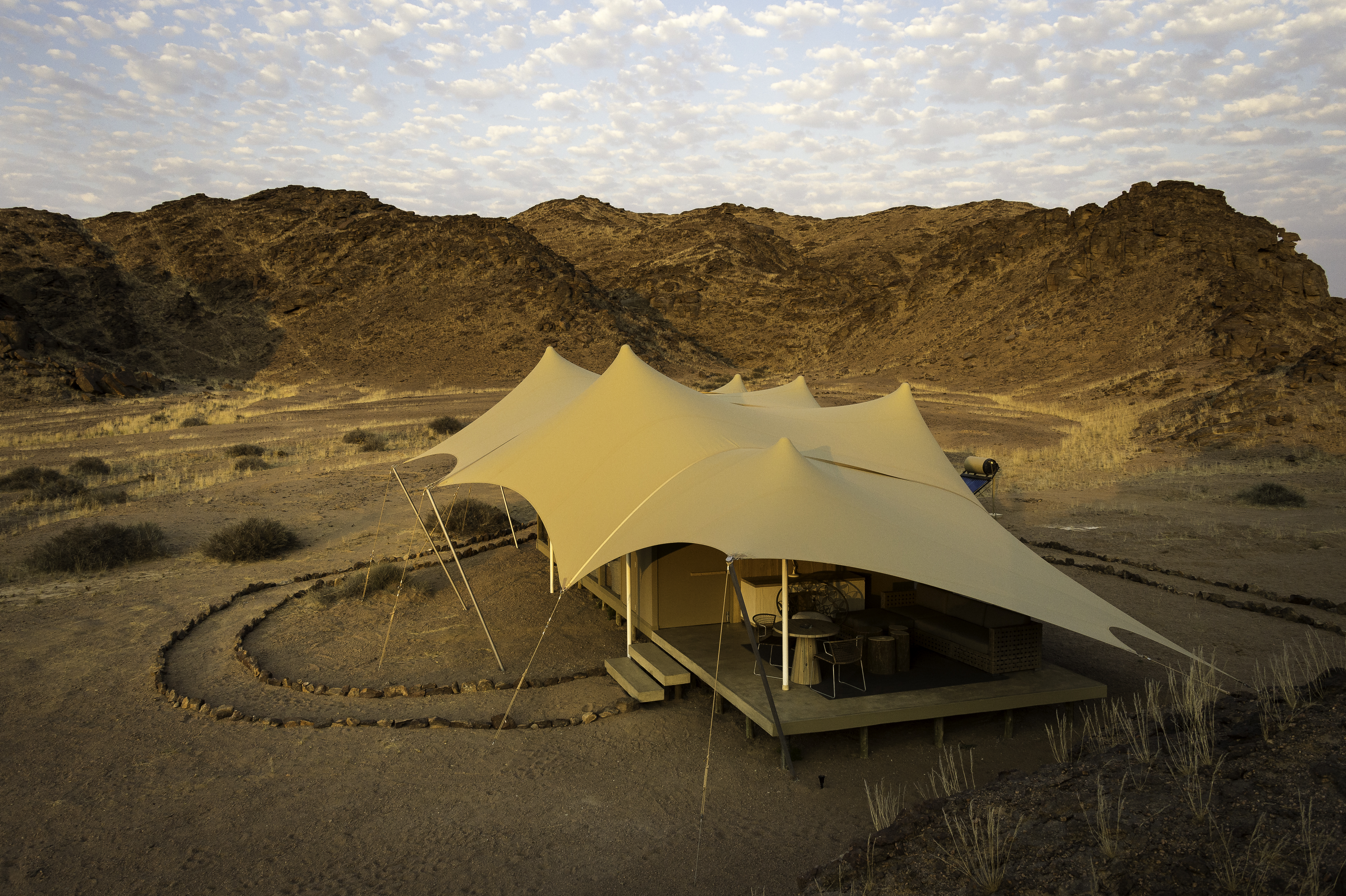 FOOD AND SERVICE
The entire camp has a real feeling of warmth to it; no request is too much for Hoanib's expert staff. The food is consistently praised, and served in a fully equipped restaurant.
ACCOMMODATION
The exceptionally remote camp consists of a main camp and six spacious Meru-style tents. The main shared areas are characterised by a large open plan lounge with sofas and armchairs and a separate bar and dining area. There is also a large decked terrace, built under an old leadwood tree, where meals can be served alfresco.
The sleeping tents are something else. Interiors are sumptuous. Beds of white linen lay on heavy wooden frames and are complimented by dark stained furniture and floors. The bedrooms are en suite and open to a canopied veranda with views straight out onto the dunes.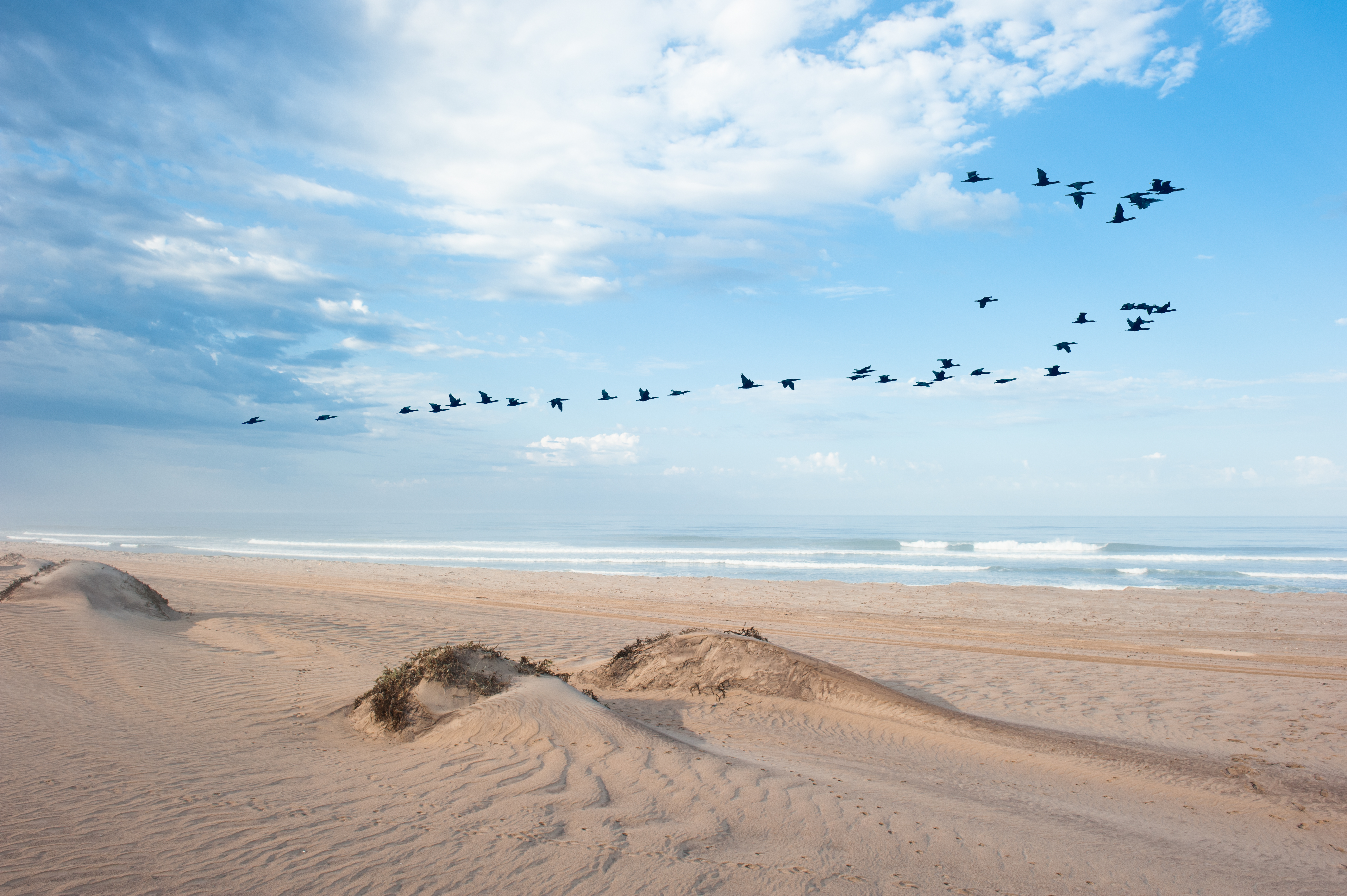 ACTIVITIES
Possible excursions include full-day nature drives, visits to the clay castles of the Hoarusib River, Rocky Point, the roaring dunes, lichen fields, Cape fur seal colonies, Himba villages and birding. Expeditions to view the shipwrecks which scatter the coastline can also be organised on request.