Another – though slightly different – member of the socially and environmentally conscious Wolwedans, Dune Camp is located in the NamibRand Private Nature Reserve, at the foot of one of the area's giant dunes, close to Chateau viewpoint.
Overview
A wood and canvas build consisting of a mess area and 6 sleeping tents, Wolwedans Dune Camp costs less than its sister camps and lodges, which, together with its no frills approach to the wild, Wolwedans happily admits is an attempt to attract both a younger and a more adventurous type of clientele. The mess area – a large standard shaped tent raised on a wooden platform – includes a lounge, kitchen, outdoor seating area, dining room, library and veranda. An attractive hotchpotch of leather slumber seats, bookcases, paintings, old hardwood furniture, potted cacti and sepia photographs, the lounge's style is homely and interesting, and its canvas walls roll up to reveal a stunning view across the reserve's plains.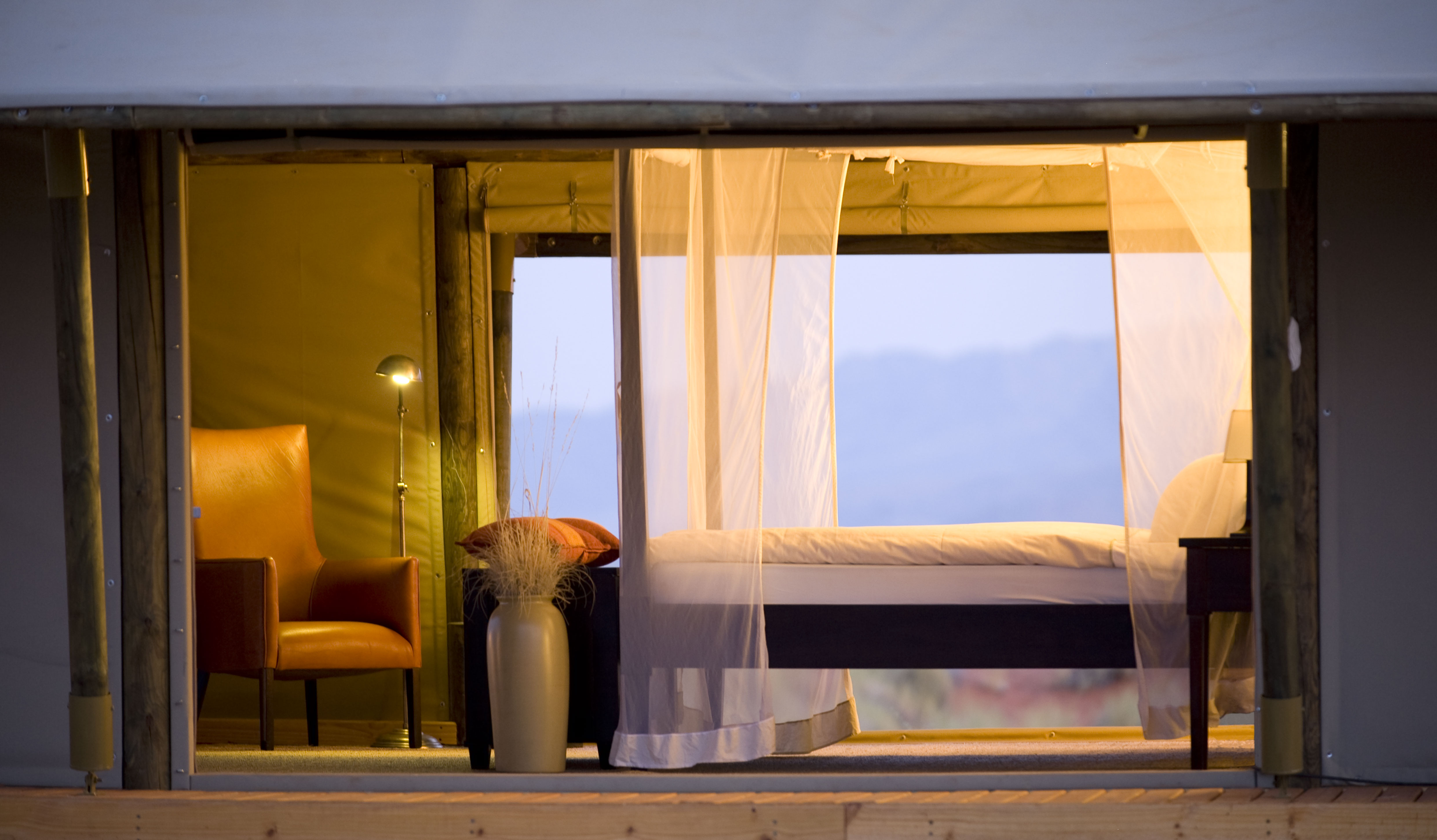 Food & service
Consistently mentioned as exceptional in travellers' feedback, the food at Dune Camp is delicious, and meals are group affairs, with the evening dinner a 4 course thriller. The service is equally good.
Rooms
Solar powered, set on similar wooden platforms, the sleeping tents are basic, well maintained and beautifully serviced. Each includes a double or twin bed, side tables, simple lamps, a huge veranda and very separate bathroom. The bathroom – twin sinks, flush toilet and shower – is accessed by way of the veranda. For those wishing to sleep beneath the stars, the veranda is large enough to accommodate a bed, and like the main area looks out across the plains. Please be advised that there is no pool, and that it can get very hot. The swimming pool at Dune Lodge serves as a welcome cool down for those affected by the heat.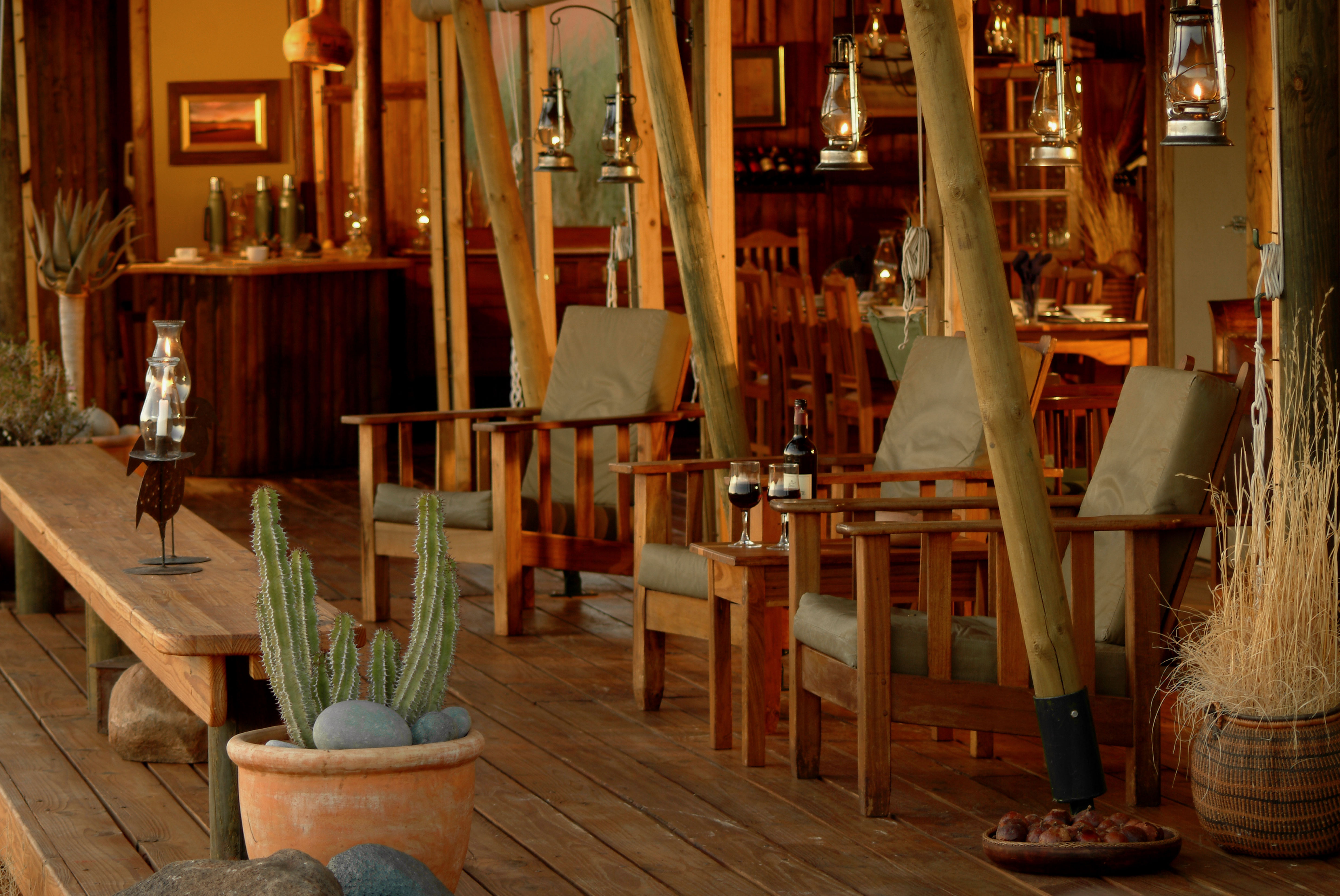 Activities
Activities at Wolwedans Dune Camp, like most of the Wolwedans collection, include guided walks, wildlife drives, day long safaris, ballooning and scenic flights.
Impact
Conservation 
The Reserve is a member and contributor to the Southern African Avi-Faunal Atlas and the Large Carnivore Atlas of Namibia. Local outreach efforts focus mainly on predator-livestock management on neighbouring properties. Further information is available on the Wolwedans Private Camp accommodation page.