Tok Tokkie Trails defies conventional definition: rather than being a camp or a lodge per se, it is two separate fly camps along a three-day trail, which begins and ends at Tok Tokkie farmhouse.
Overview
The first night is spent at Horseshoe Camp, the second at another at Schafsberg, but both facilities are essentially identical. Walking between the two, you'll experience the desert at its intimate, awe-inspiring best.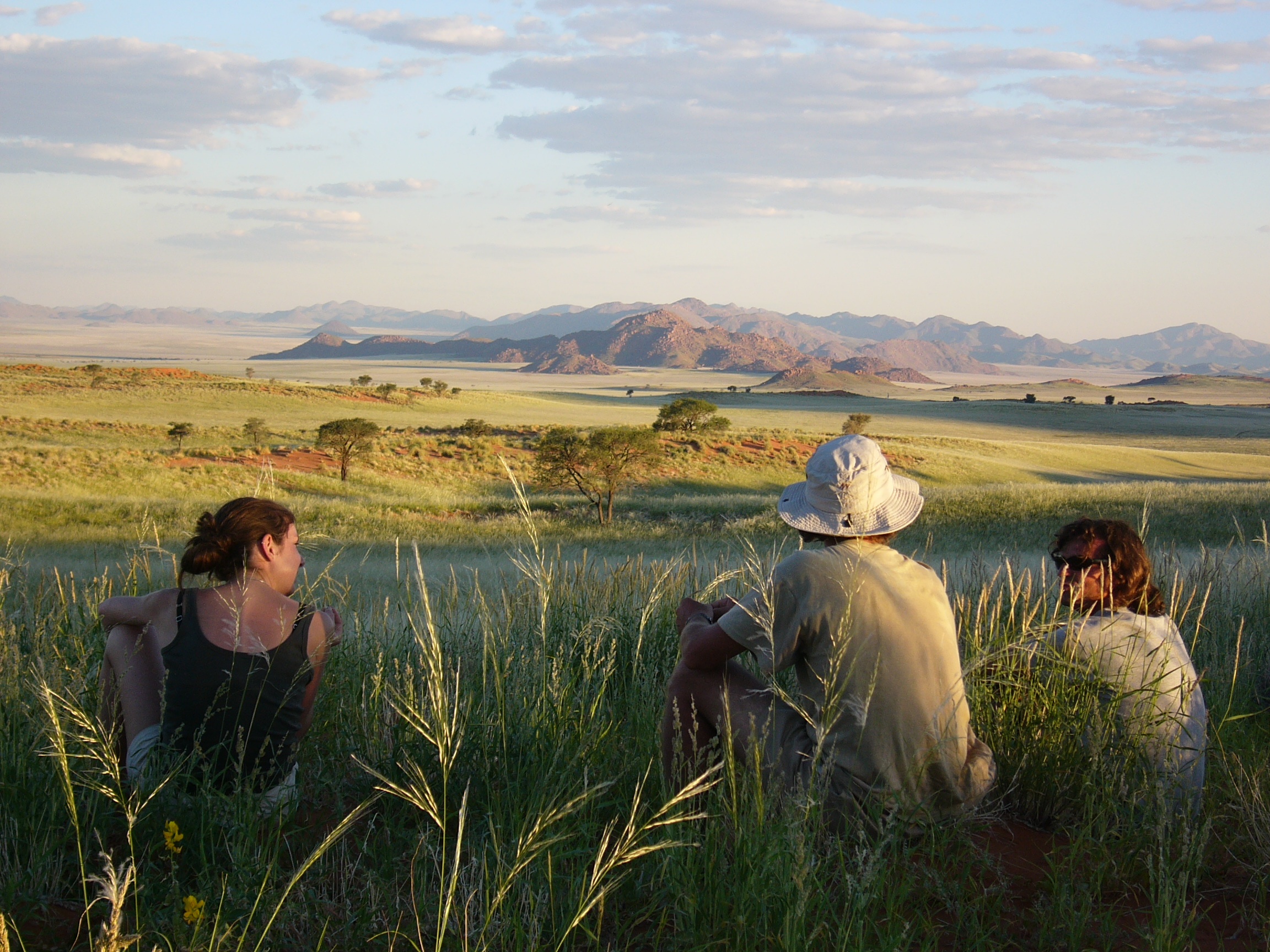 Food & service
There is a permanent enclosed outdoor kitchen where food is can be prepared – though do be aware that dinners are occasionally brought out preprepared from Tok Tokkie farmhouse base. By the time guests arrive in the late afternoon a single long table has been set with a white linen tablecloth; blankets are unfolded over the fold-out chairs. There is even the offer of a pre-dinner gin-and-tonic, very good wines are served, and food includes simple but delicious dishes such as home-made pizzas and soups, salads and oryx goulash. Please note, vegetarians can be catered for upon request.
Rooms
The theme of charming, comfortable functionality continues with the accommodations. It includes a stretcher bed, a table for belongings and a mat unrolled on the sand, giving guests the opportunity to sleep beneath the stars, experiencing the Namibian night at fantastically close quarters. Warm bedding is provided, and on cooler nights staff add a hot-water-bottle during dinner to ensure the beds are warm for later. Each of these beds is in a hollow in the dunes and separated from its neigh-bours by 50m or so. There is a long-drop toilet and bucket-shower – hot water upon request – at each site.
Activities
This is a trek across some truly spectacular landscapes with some of the best, most personable and expert guides around. The company has been honing its skills and knowledge for more than twenty years, and it really shows.