17°
12'
46.22'' S
12°
12'
7.99'' E

PLEASE NOTE: Serra Cafema is being rebuilt on the banks of the Kunene River. The new camp will be open from the 1st of September 2018. In the meantime, Serra Cafema Tented Camp will be operating. We apologise for any inconvenience, but please note that during this time we will be taking bookings for the newly rebuilt Serra Cafema camp.
Remote, unique, Serra Cafema is located in northern Namibia, on the Kunene river, and is literally in sight of Angola. Accessed by air, it is surrounded by desert, situated in a grove of Albida trees, and extends right over the river when in flood.
OVERVIEW
While Serra Cafema possesses the multi-peaked thatch roofs common to many a Namibian lodge, it is also quite unlike any of its competitors. Modern and yet other worldly, Serra Cafema Camp combines a cutting edge service with something one might find in The African Queen. Raised above a dry island, and consisting of a main area, 8 Meru-like chalets and a honeymoon suite, it is largely a stone, wood and thatch build, and is characterised by traditional verandas, extensive wooden floors, woven table covers, old armchairs, handwoven rugs, hammocks and wooden walkways. Divided into a seating area, bar, lounge, library, pool and veranda, the main lodge is a delight.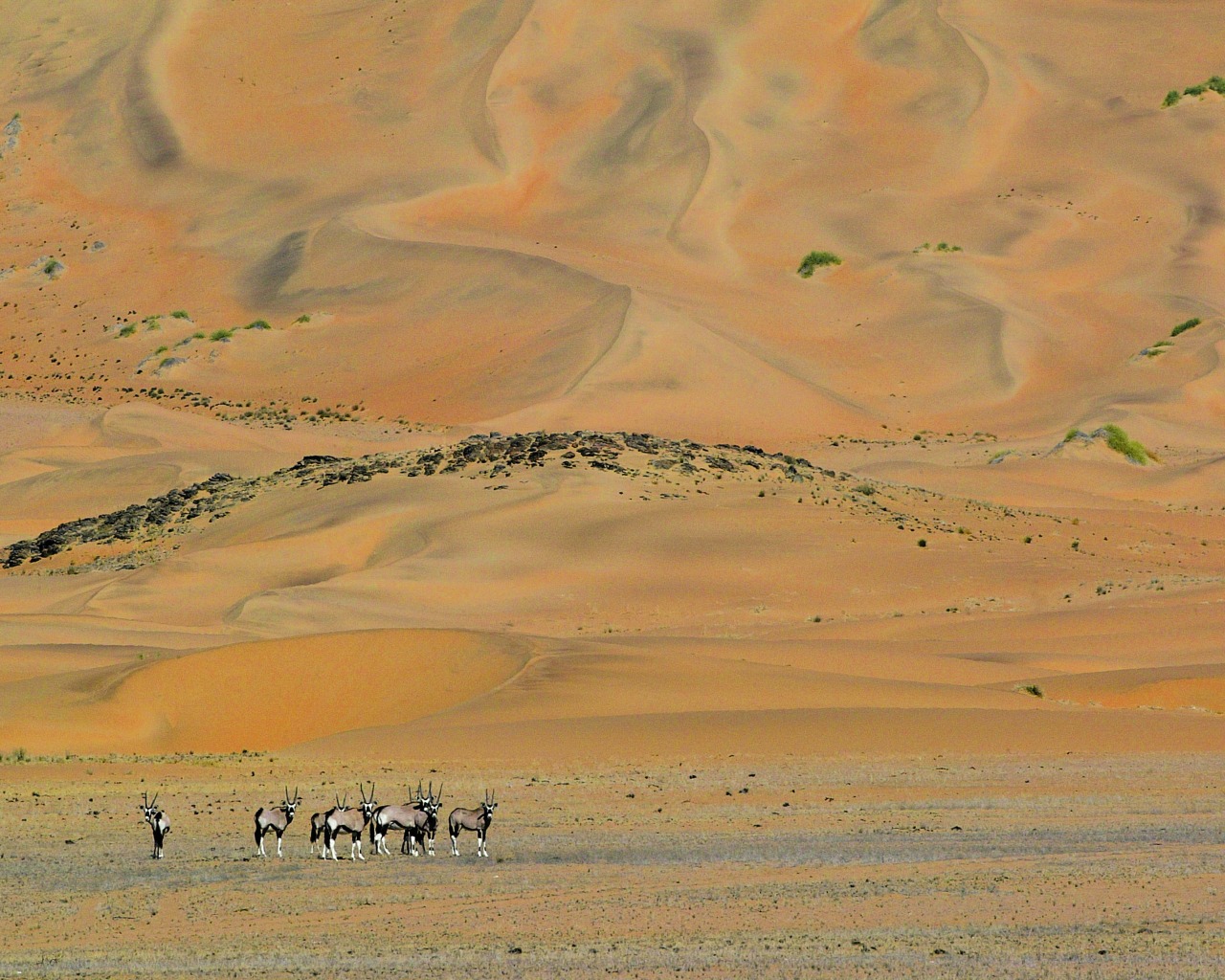 FOOD AND SERVICE
The food is fresh and satisfying, with the option for dinner to be enjoyed privately on the room's decking, and the staff are exceptional; always willing to go the extra mile for guests.
ACCOMMODATION
Canvas, wood and thatch constructs, the 8 chalets are raised up on platforms, and look out over either the river or the dunes. Accessible via walkways, each chalet has a double bed, multiple ceiling fans, large glass doors, separate bathroom and a veranda. The style is simple, and the beds – built from untreated woods – are remarkable not only for their comfort, but for their design; particularly in the way their uprights finish in mid-air.
ACTIVITIES
Activities at Serra Cafema Camp includes boat trips, quad biking, guided walks, scenic drives, bird and crocodile viewing and swimming. Boating on the Kunene River (water levels permitting) and visiting a (nomadic) Himba Community are also potentially outstanding highlights.