Remote, unique, Serra Cafema is located in northern Namibia, on the Kunene river, and is literally in sight of Angola. Accessed by air, it is surrounded by desert, situated in a grove of Albida trees, and extends right over the river when in flood.
Overview
While Serra Cafema possesses the multi-peaked thatch roofs common to many a Namibian lodge, it is also quite unlike any of its competitors. Modern and yet other worldly, Serra Cafema Camp combines a cutting edge service with something one might find in The African Queen. Raised above a dry island, and consisting of a main area, 8 Meru-like chalets and a honeymoon suite, it is largely a stone, wood and thatch build, and is characterised by traditional verandas, extensive wooden floors, woven table covers, old armchairs, handwoven rugs, hammocks and wooden walkways. Divided into a seating area, bar, lounge, library, pool and veranda, the main lodge is a delight.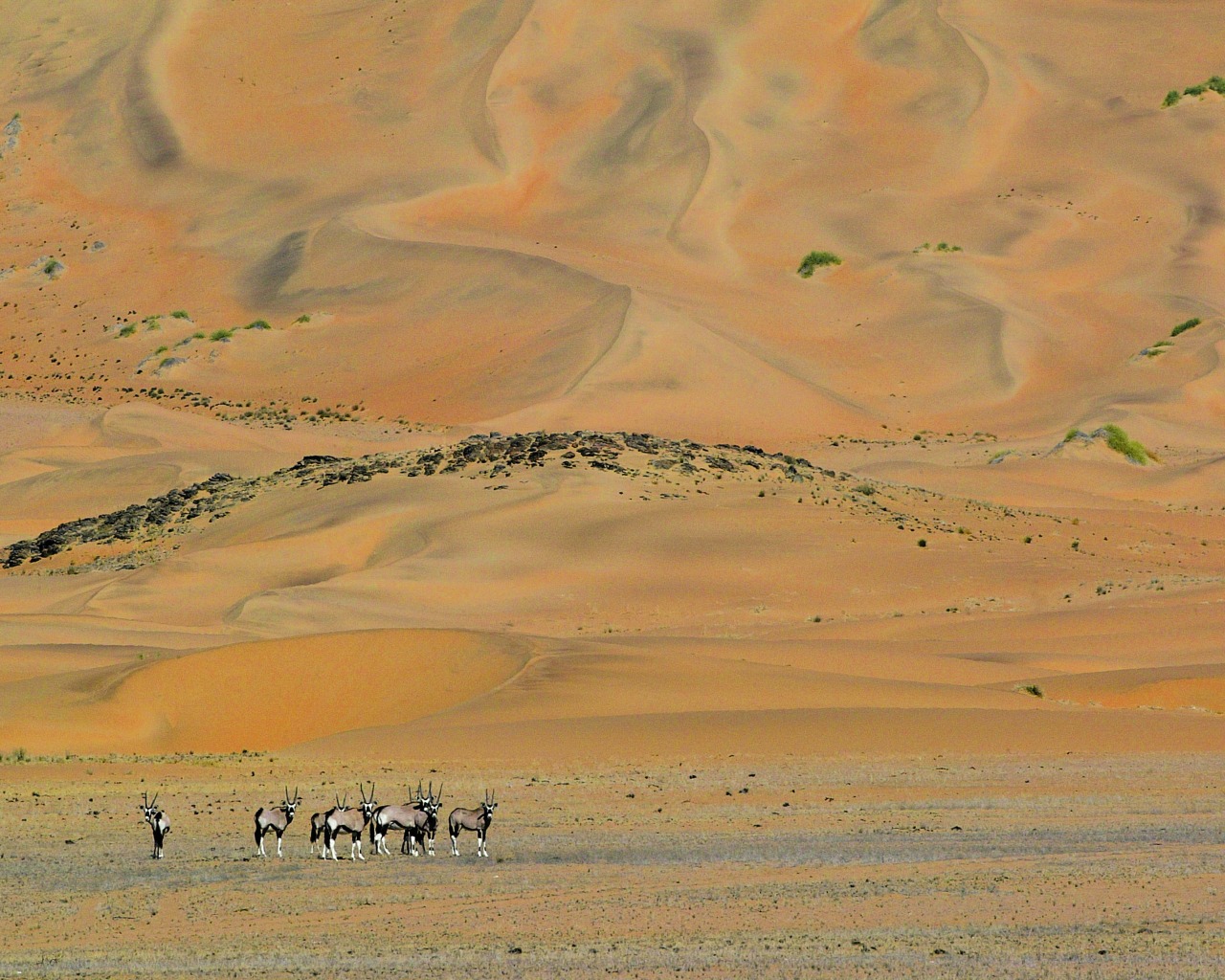 Food & service
The food is fresh and satisfying, with the option for dinner to be enjoyed privately on the room's decking, and the staff are exceptional; always willing to go the extra mile for guests.
Rooms
Canvas, wood and thatch constructs, the 8 chalets are raised up on platforms, and look out over either the river or the dunes. Accessible via walkways, each chalet has a double bed, multiple ceiling fans, large glass doors, separate bathroom and a veranda. The style is simple, and the beds – built from untreated woods – are remarkable not only for their comfort, but for their design; particularly in the way their uprights finish in mid-air.
Activities
Activities at Serra Cafema Camp includes boat trips, quad biking, guided walks, scenic drives, bird and crocodile viewing and swimming. Boating on the Kunene River (water levels permitting) and visiting a (nomadic) Himba community are also potentially outstanding highlights.
Impact
Conservation
Wilderness Safaris is involved in a sea turtle conservation initiative, which aims to secure nesting beaches in southern Angola and monitor the turtles when they are in Namibian water, pre-empting potential violence from local fishermen.
The camp is also pioneering crocodile research in the region; firstly establishing a population estimate of the crocodiles on the stretch of Kunene above and below Serra Cafema Camp, and secondly running a joint DNA project between Wilderness Safaris, the University of Stellenbosch and the Namibian Ministry of Environment and Tourism to determine the genetics of the Nile crocodiles across Namibia.
Commerce
Serra Cafema has a productive partnership with the Marienfluss Conservancy – owned primarily by the Himba people – with benefits including lease fees, employment and skills transfer.
Community
Wilderness Safaris supports Children in the Wilderness, a programme which provides educational life skills and environmental awareness for children who live in villages close to conservation areas. At this moment in time (2018) CITW has benefited over 10,000 children from seven African countries.
The camp is also a proud member of Pack for a Purpose, an initiative that encourages guests to bring school supplies with them when visiting.