19°
19'
59.75'' S
15°
52'
17.75'' E

Situated in the Ongava Game Reserve on the southern edge of Etosha National Park, Ongava Lodge is the area's original luxury accommodation. It nestles amongst trees and vegetation on a rocky outcrop overlooking a waterhole that attracts the plentiful local game in huge numbers.
OVERVIEW
The entire lodge is attractive and well-appointed, built from local rock, wood and thatch. Its organic feel has an almost Frank Lloyd Wright-esque ambience, full of local arts and crafts yet with one foot firmly in the modern world of clean, elegant design. There is a luxurious lounge with an open fire, and a bar and dining area that provide the option of covered tables or others on the dining deck beneath the open skies; the latter afford often spectacular views of game of all sizes visiting the watering hole below. There is also a very comfortable and attractive swimming-pool.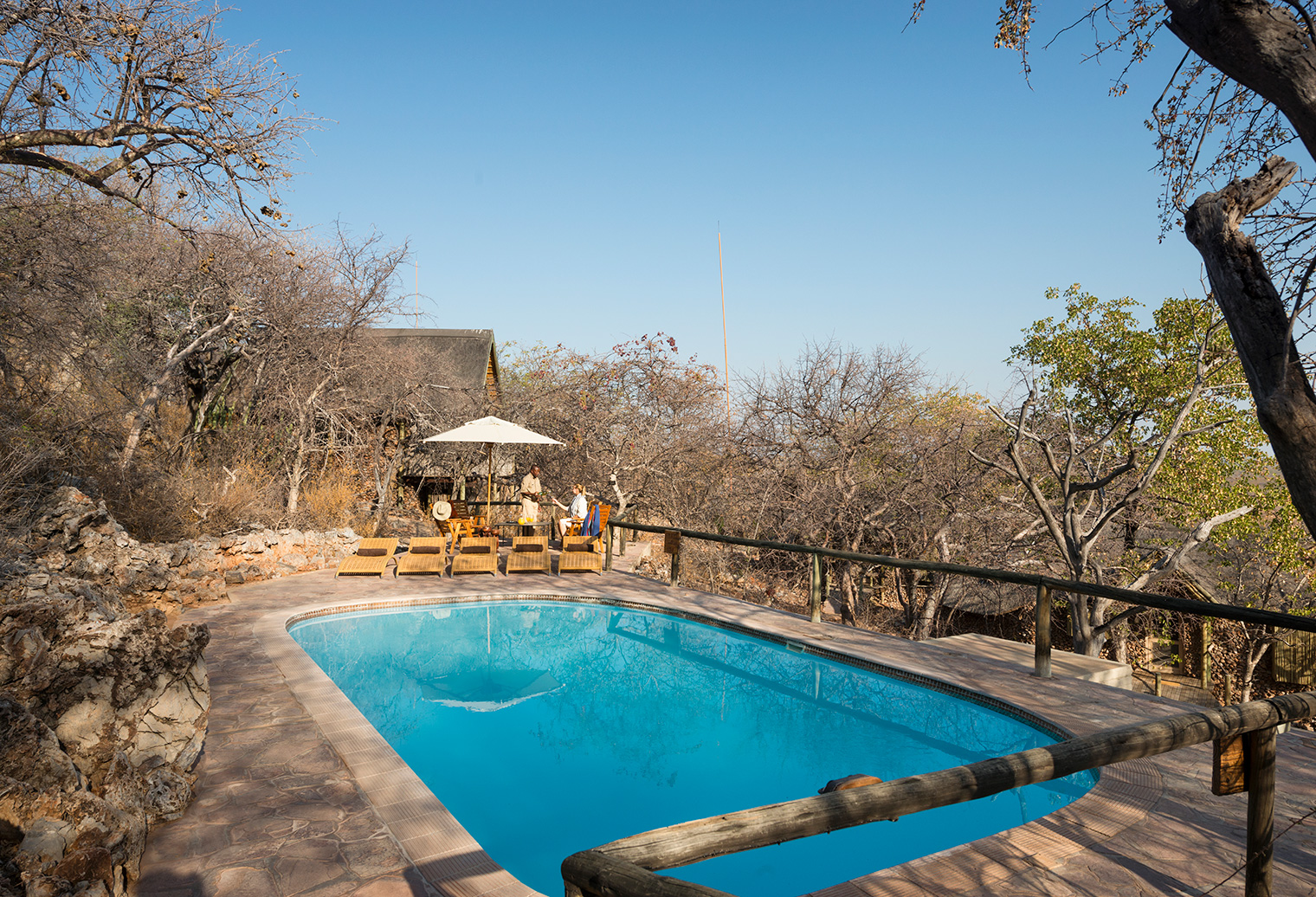 FOOD AND SERVICE
Delicious meals are either served in the principle dining area under thatch or on the outside dining deck under the twinkling stars.
ACCOMMODATION
The accommodations comprise 14 chalets (including a single, larger one ideal for a family). All include double-beds, air-conditioning, en-suite bathrooms and glass doors onto private verandas with uniformly excellent views over the plains. Each chalet has its own unique character, but all have the shared-areas' combination of local colour and tasteful comfort. The staff are friendly and very knowledgeable about the area.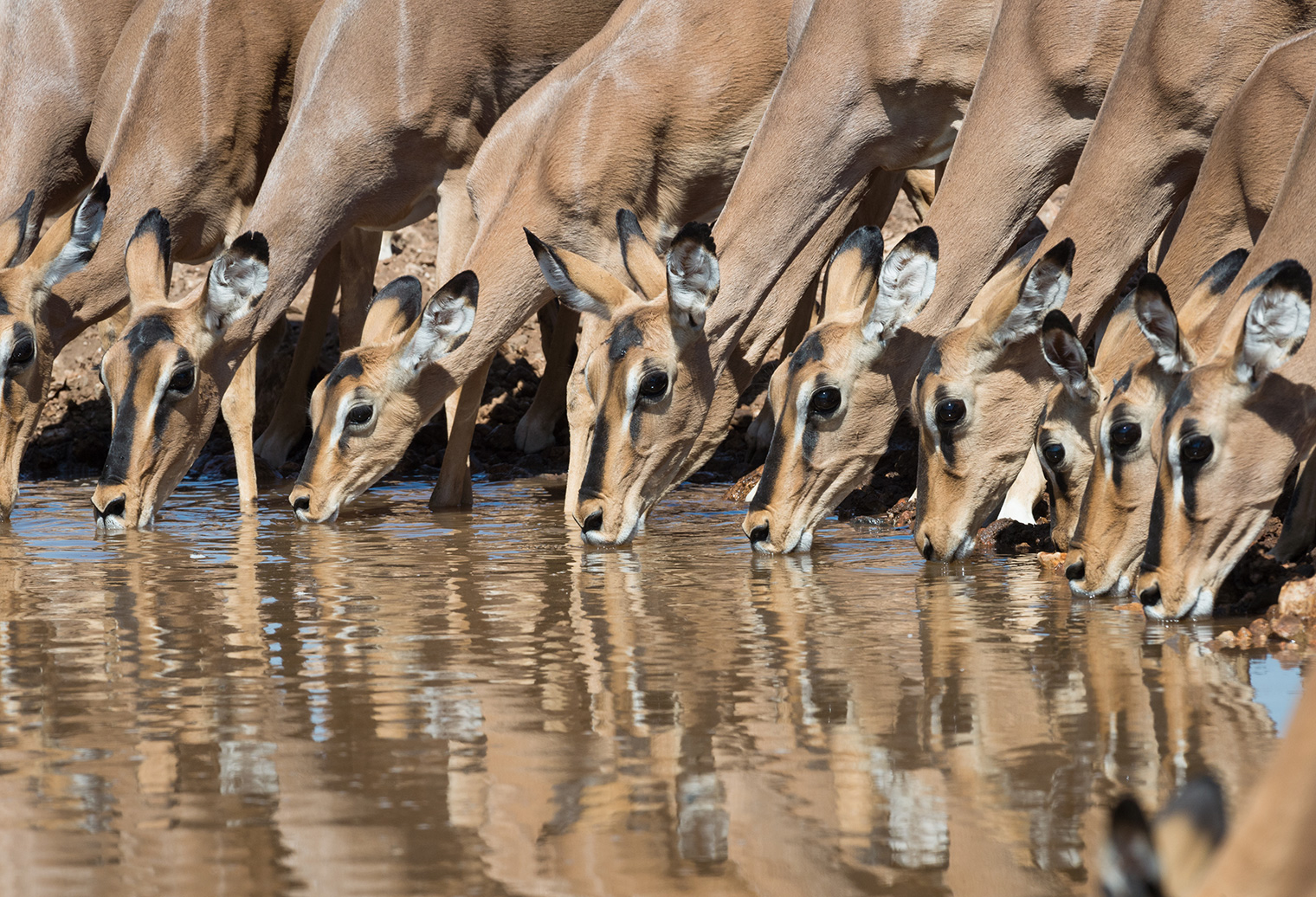 ACTIVITIES
Ongava Reserve – and Etosha National Park itself – offer a considerable range of activities. From the lodge, guests can undertake game drives throughout the day that provide the opportunity to see black rhinos, black-faced impala, giraffes and a huge number of bird species. Excursions into Etosha National Park are also offered, where it is possible to observe the large elephant population.