18°
48'
38.03'' S
17°
7'
10.06'' E

Don't be fooled by the name. Located on a private concession outside the eastern borders of Etosha National Park, Mushara Outpost is neither rustic, and nor is out of the way. Superbly designed, luxurious and modern, it's a first rate accommodation.
OVERVIEW
A wood, canvas and stone build, set in acacia scrublands and consisting of a main lodge and 8 sleeping rooms, Mushara Outpost suits travellers keen to combine the amenities of a small and intimate boutique hotel with the experience of being on safari. Modelled on a version of the old colonial farmhouses found throughout southern and eastern Africa, the main lodge – which includes a lounge, dining area, bar and swimming pool – is characterised by tin roofing. Inside, its open plan interiors are marked by high ceilings, polished stone, greys, whites and blonde woods, a style that occasionally borders on magazine cool.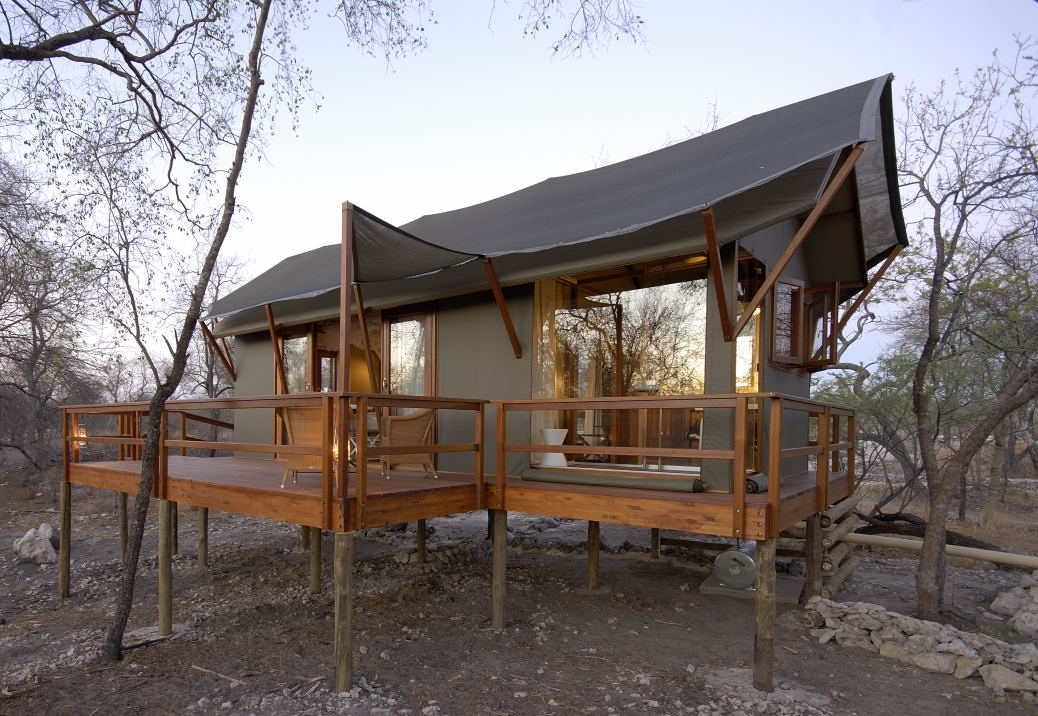 FOOD AND SERVICE
The food at Mushara Outpost is delicious, with breakfasts and lunches taken inside or out, whilst dinners tend to take place around an enormous dining room table. A special mention goes to the service, which is excellent – attentive, experienced and helpful.
ACCOMMODATION
Raised on wooden platforms, the sleeping tents are approached by means of a wooden walkway and possess wrap around verandas, double beds, seating and an en-suite bathroom. In contrast to the main lodge, the style here is much more wood based, and each tent is dominated by a beautiful wooden floor, wicker headboards, lightweight chairs and a wood framework. The bathroom is situated to the side and contains a basin, shower and flush toilet. Minimalist, modern, each tent of Mushara Outpost comes with a whole bunch of amenities, including a telephone, safe, mini-bar, coffee station and air conditioning.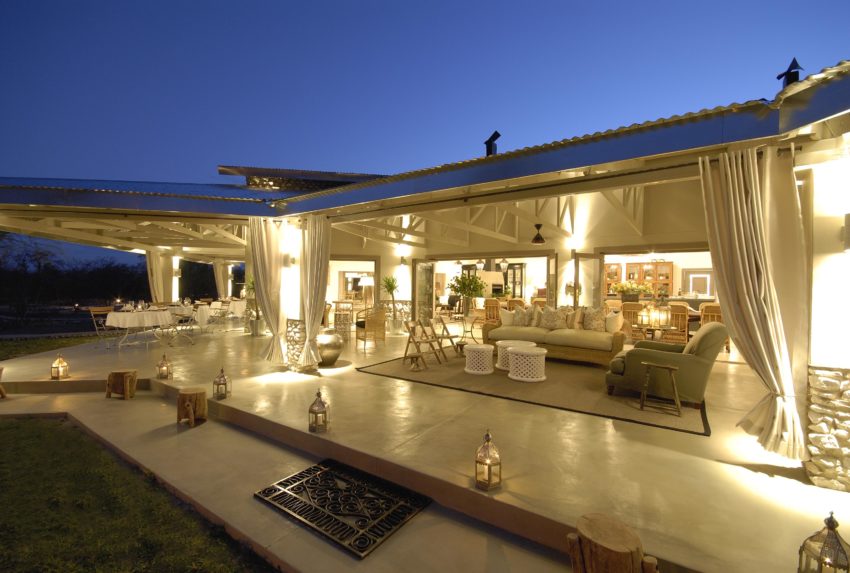 ACTIVITIES
Activities are wholly based around trips into Etosha, which houses more than 300 bird species and is regarded by many to be the finest place in Africa to see the endangered black rhino.