One of 3 lodges located in Ongava Game Reserve, in northern Namibia, adjacent to Etosha National Park's northern border, Little Ongava is a small, renowned eco-luxury lodge.
Overview
Built on the crest of a hill, and possessing stunning views of the plains below, Little Ongava is a stone, wood and thatch construct, and is comprised of a main area – dining room, lounge, bar, library, swimming pool, decking, stone fire place – and just 3 hi-spec suites. In contrast to the building's more classical lines, which are wherever possible vertical and horizontal, the shared area is a busy mixture of styles; chic discoloured walls and well-chosen pieces of art combining with colonial-style furniture.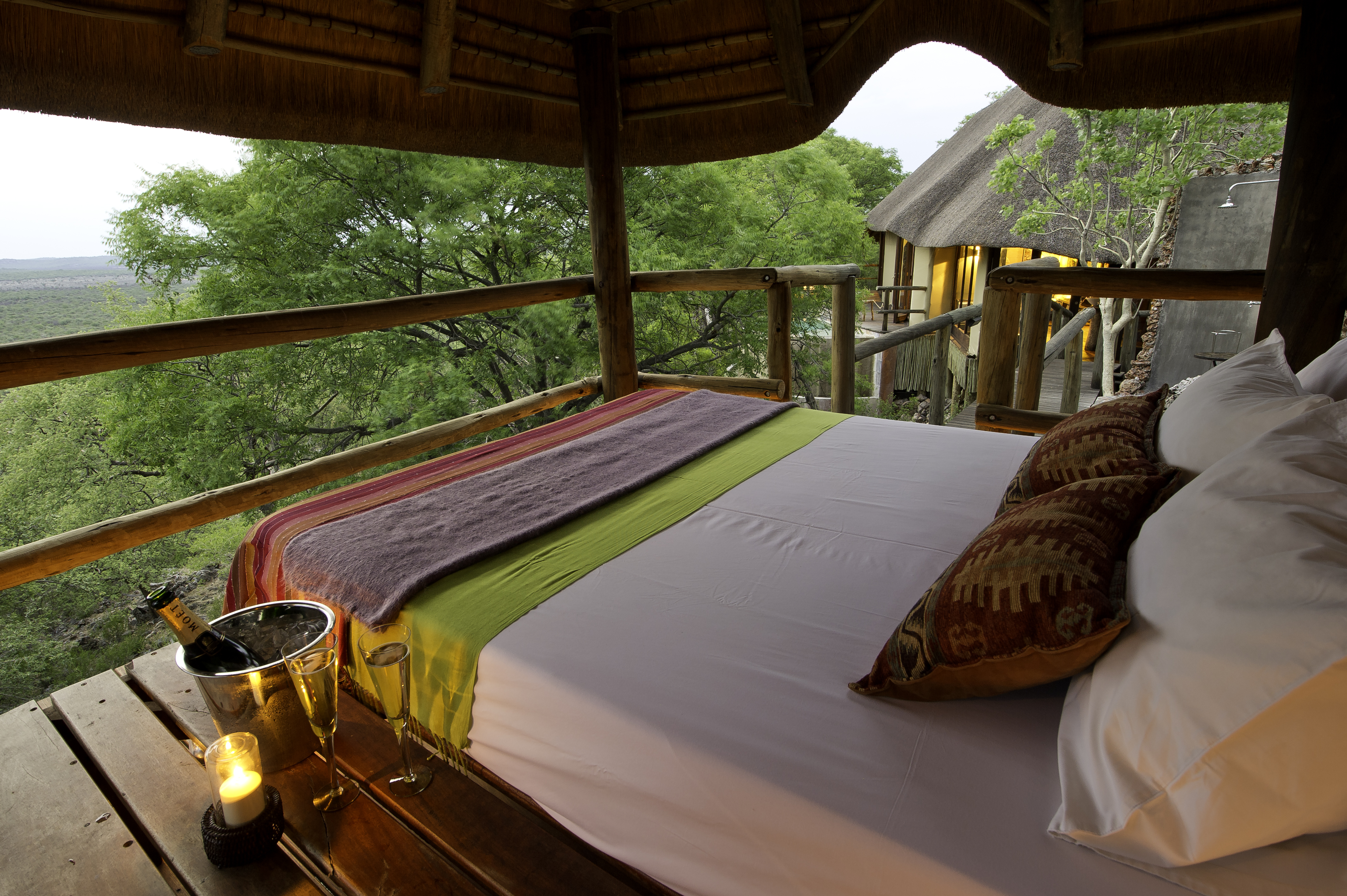 Food & service
Welcoming and attentive, the service of Little Ongava is excellent, as is the cuisine, and guest feedback has been largely fantastic.
Rooms
Built with privacy in mind, the 3 luxury suites are almost self-contained. Fantastically designed, each is characterised by dark wooden floors, great panels of sliding glass, raised decking, plunge pools, large double beds, a separate toilet and shower room alongside an extraordinary bathroom.
The view is truly wonderful, and can be enjoyed from a number of vantage points – bed, bath, seating area or veranda. The bathroom is expertly restrained, containing just a standalone Victorian bath and a centrally positioned twin basin. Its dark floor and glass walls make bathing an experience in itself.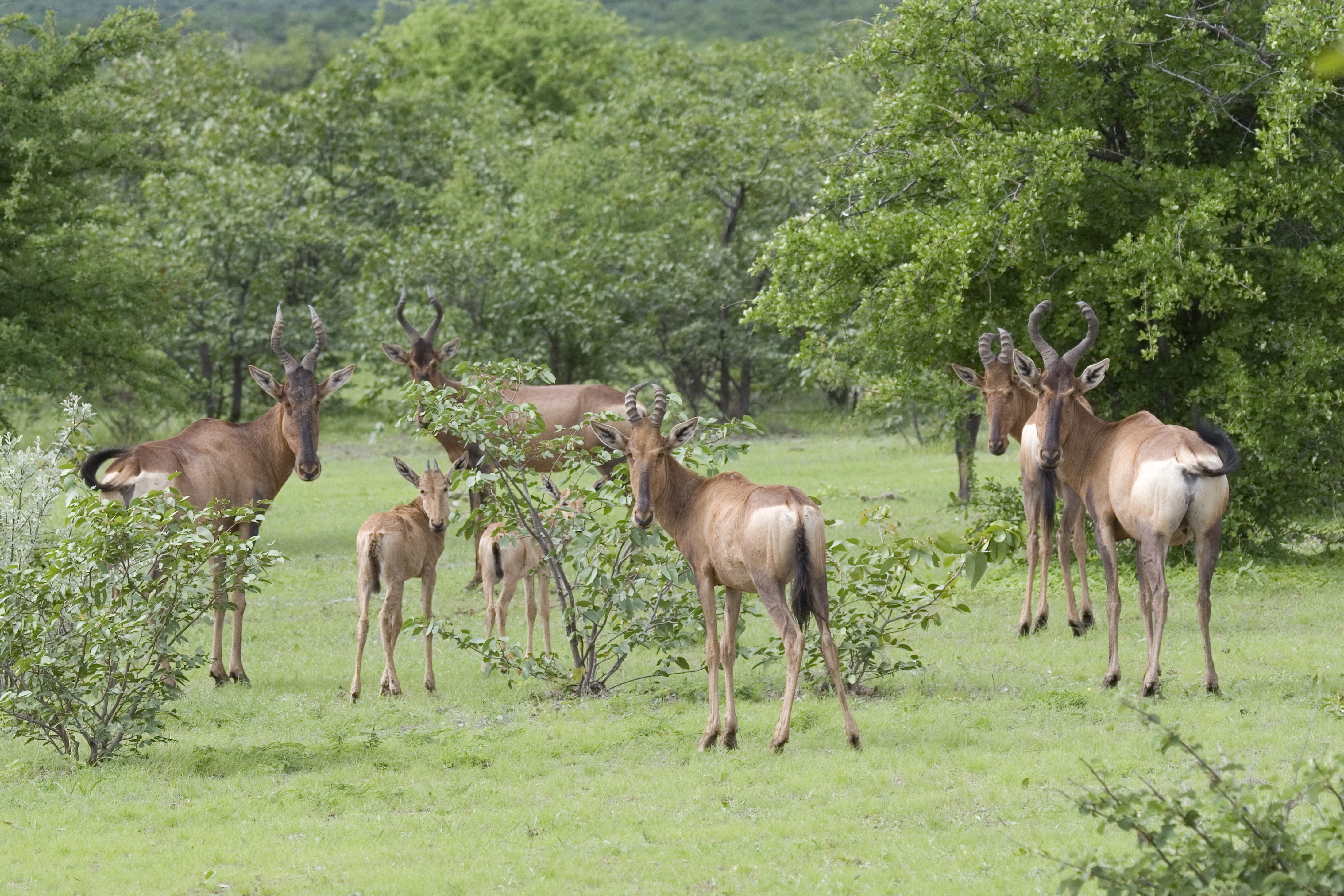 Activities
Activities at Little Ongava include night and day wildlife drives, excursions into Etosha, guided walks and sundowners. Please note that children below 12 years cannot take part in the guided walks.
Impact
Conservation
Little Ongava supports the Ongava Research Centre which is paving the way for the protection and preservation of some of the most rare and endangered species of wild animals on the planet. Cutting edge research into the genetics of Ongava's rhino population is just one example of how the work being done at Ongava Research Centre is making a difference to conservation not only in Namibia but also throughout Africa. Through parentage analysis of Ongava's closed white and black rhino populations, this will continue to play a leading role in the conservation and recovery of these species.