19°
51'
3.70'' S
14°
7'
59.92'' E

Grootberg Lodge overlooks the Klip River Valley. It is the first Namibian lodge that is 100% owned and operated by the local community.
OVERVIEW
Grootberg Lodge is located on a steep hill at the edge of the valley, and guests are greeted by a large thatched main building that is entered through a long, curved corridor. Built using traditional methods that have the appearance of dry-stone, the lodge's main hall has extensive wooden decking with a range of comfortable local furniture from which to admire the truly staggering panoramas. This leads down to an infinity pool with further stone decking. Inside, but still with great views, there is a large lounge with an open fire and casual yet stylish furniture. Striking hints of local colour are to be found in the throws, cushions and animal-prints on the walls.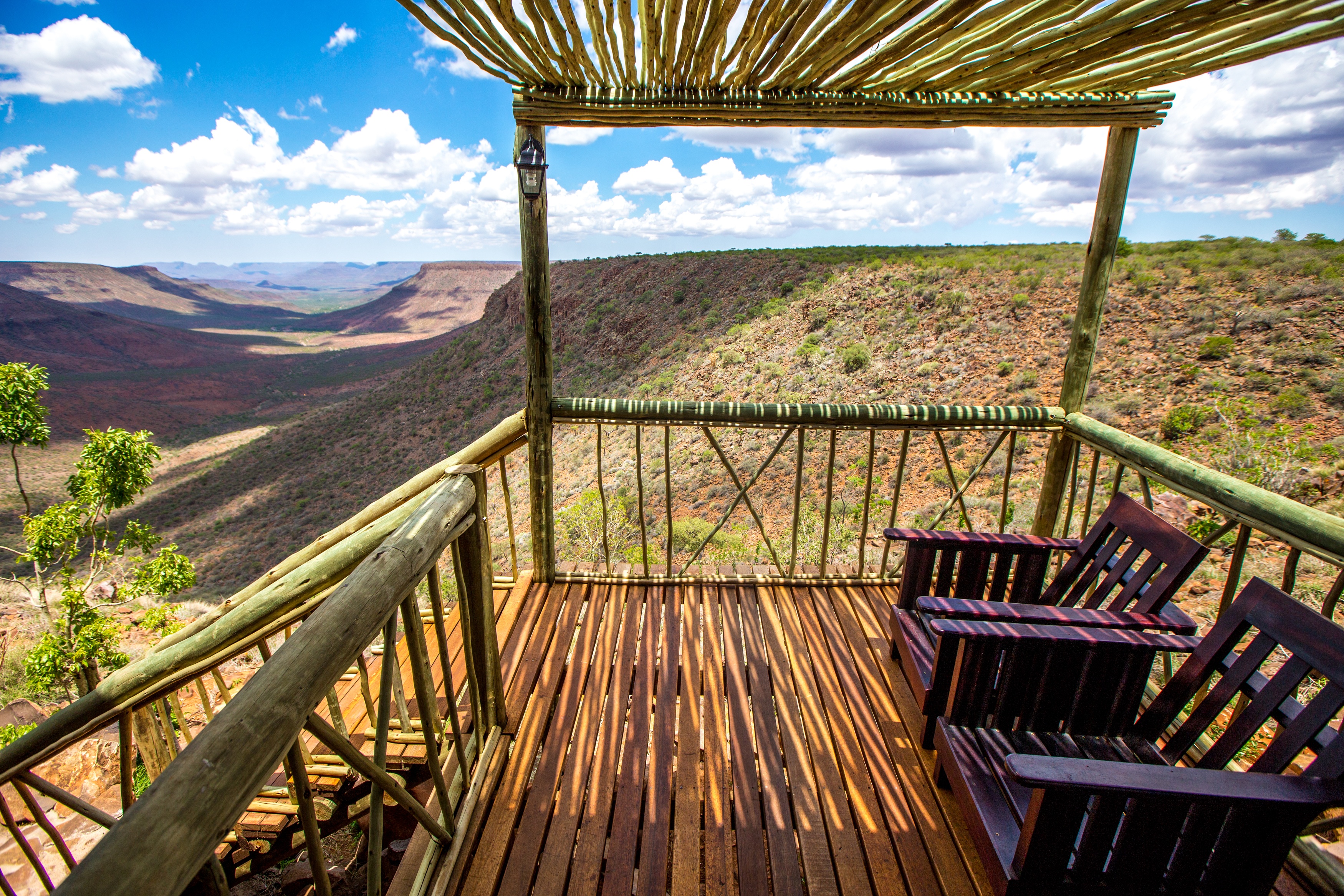 FOOD AND SERVICE
There is a bar in the lounge, and a classically furnished dining area in which the kitchen serves impressive cuisine. Staff are friendly and highly knowledgeable.
ACCOMMODATION
The accommodations comprise fourteen twin and two family rock and thatch chalets. The former have either twin or double beds, and clean, well-equipped bathrooms that, though small, possess the most wonderful of views. Hot water is available on request. The bedrooms' whitewashed walls are tastefully decorated in the same manner as the main lodge, and the light wooden furniture is decorated with intriguing traditional carvings. Sliding glass doors lead out onto a modest private balcony. The family chalets are similar in style to the twins, but have two bedrooms and shared living spaces.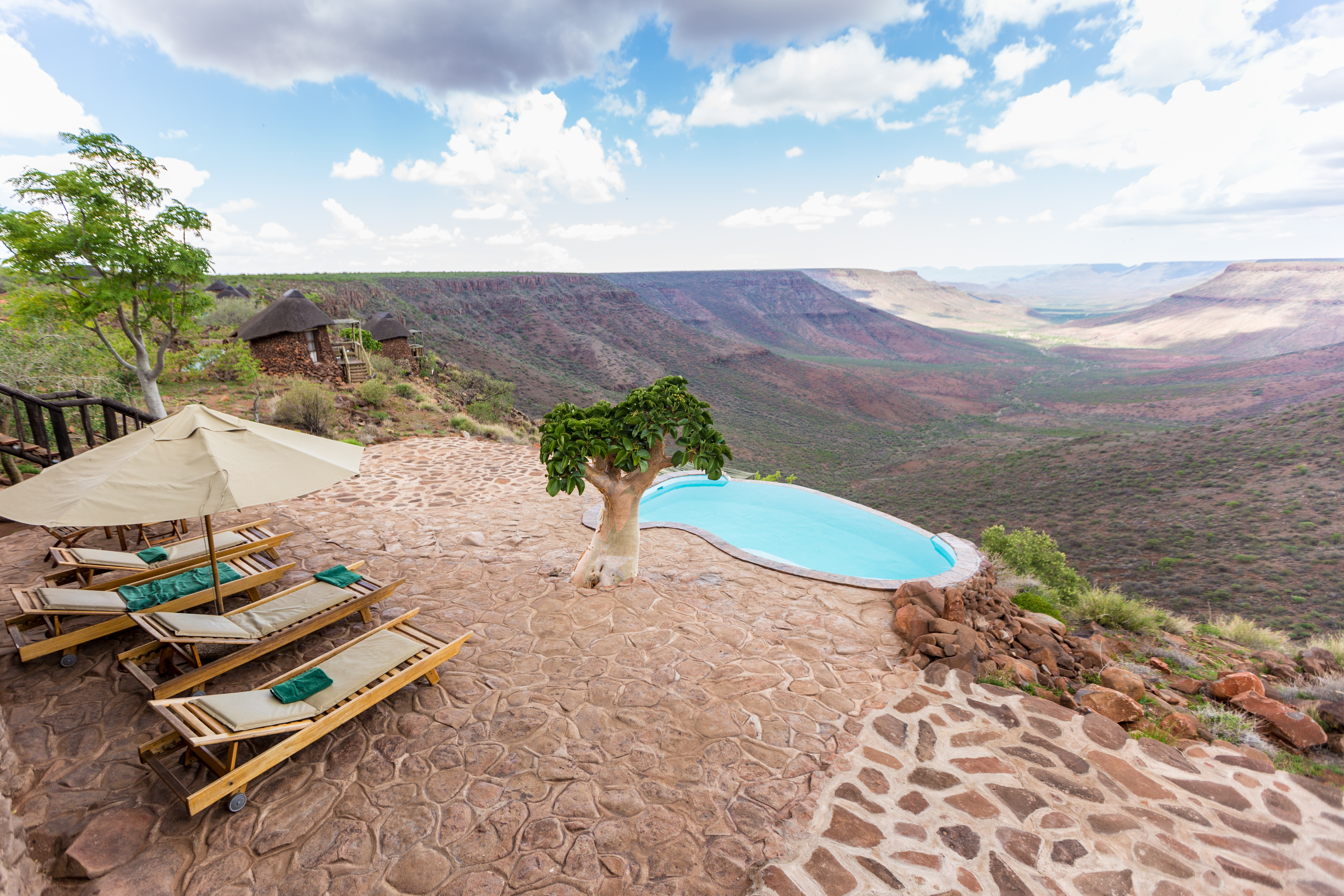 ACTIVITIES
The range of activities available at Grootberg Lodge include a trip to a Himba vil-lage, rhino-tracking, birding, visiting Twyfelfontein rock engravings and drives into the valley itself.