Etendeka Mountain Camp is a real rarity, a delightfully traditional camp situated in the foothills of the Grootberg massif in northern Damaraland. Wildlife is plentiful, and the scenery amidst the famous Etendeka lava flows is not to be missed.
Overview
Run by Dennis Liebenberg and his head guide Bonnie for more than two decades, Etendeka Mountain Camp was one of Namibia's first safari camps, and since 1993 has been known as a gem by aficionados.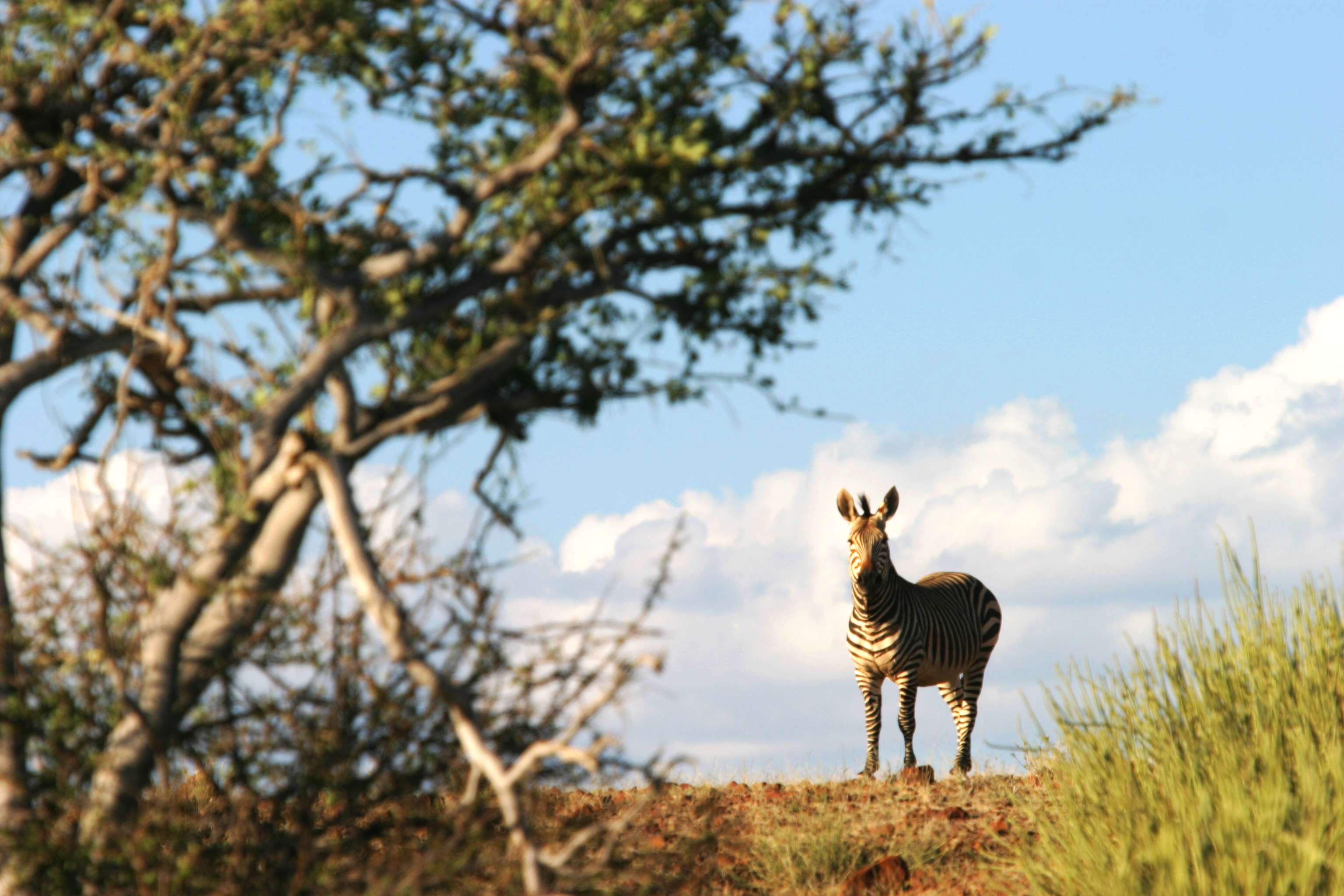 Food & service
The focal point of the camp is its open-sided communal dining area where basic but always hearty and delicious meals are served and where al fresco drinks can be enjoyed in the evenings.
Rooms
There are ten tents available, well-spaced out and each with twin beds, hot and cold running water, flush toilets and a bucket-shower (facilities are private but not en-suite). As with the communal areas, the approach is pleasantly no-frills and never less than comfortable. Each tent includes a luggage rack and bedside table and, though there aren't plug-sockets, a charging station is provided in the dining area.
It has the decor of a classic safari camp, with a mixture of folding furniture and wooden, corrugated iron roof and dark wood bar; it is comfortable and welcoming, and has a pleasantly back-to-basics approach in comparison to most modern camps. The latest addition to the camp's facilities is a swimming pool.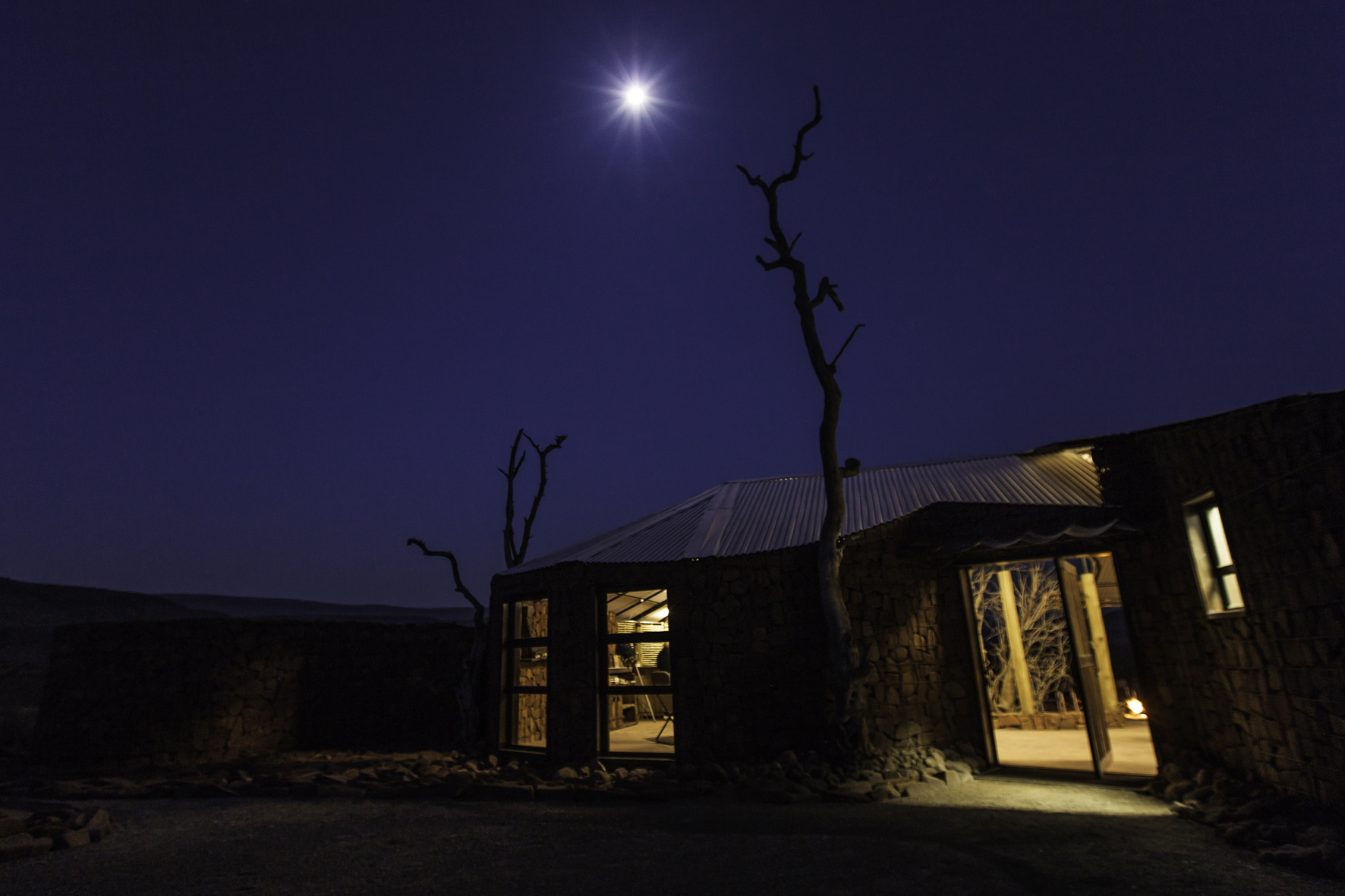 Activities
The camp offers wonderful opportunities for a range of excursions, either driving or walking, and the geology of the area is of particular interest. Both Dennis and Bonnie know the landscape and wildlife like the backs of their hands. There is also a high-powered telescope available for stargazing, and Dennis is an engaging guide to the spectacular night skies.
Impact
Conservation
Etendeka has no fences and wildlife freely move in and out of this wilderness depending on the season and the accessibility of food and water. The camp also supports AfriCat North, an education driven initiative designed to protect Namibia's wild lion populations.
Commerce
Eight years ago, in 2012, Etendeka Lodge Company entered into a 20 year joint venture agreement with the Omatendeka and Anabeb Conservancies for the continued lease of the concession. The land remains a crucial controlled marginal grazing area for communities.
Community
Etendeka has quarterly meetings with the Omatendeka and Ananbeb communities to ensure the lodge is benefiting everyone.