Situated in a sandstone canyon in the Huab River Valley looking south towards the impressive Brandberg Mountains, this is a comfortable and friendly camp, managed by a committed team ready to make guests feel part of the family.
Overview
The landscape here is startling – almost other-worldly and unlike anywhere else on earth. Although it's not immediately apparent, this is one of the best wilderness areas of Namibia, and harsh environment supports a surprising variety of mammals, birds, reptiles and plants. These include the rare desert-adapted elephant as well as other species tough enough to survive, such as oryx, springbok and ostrich.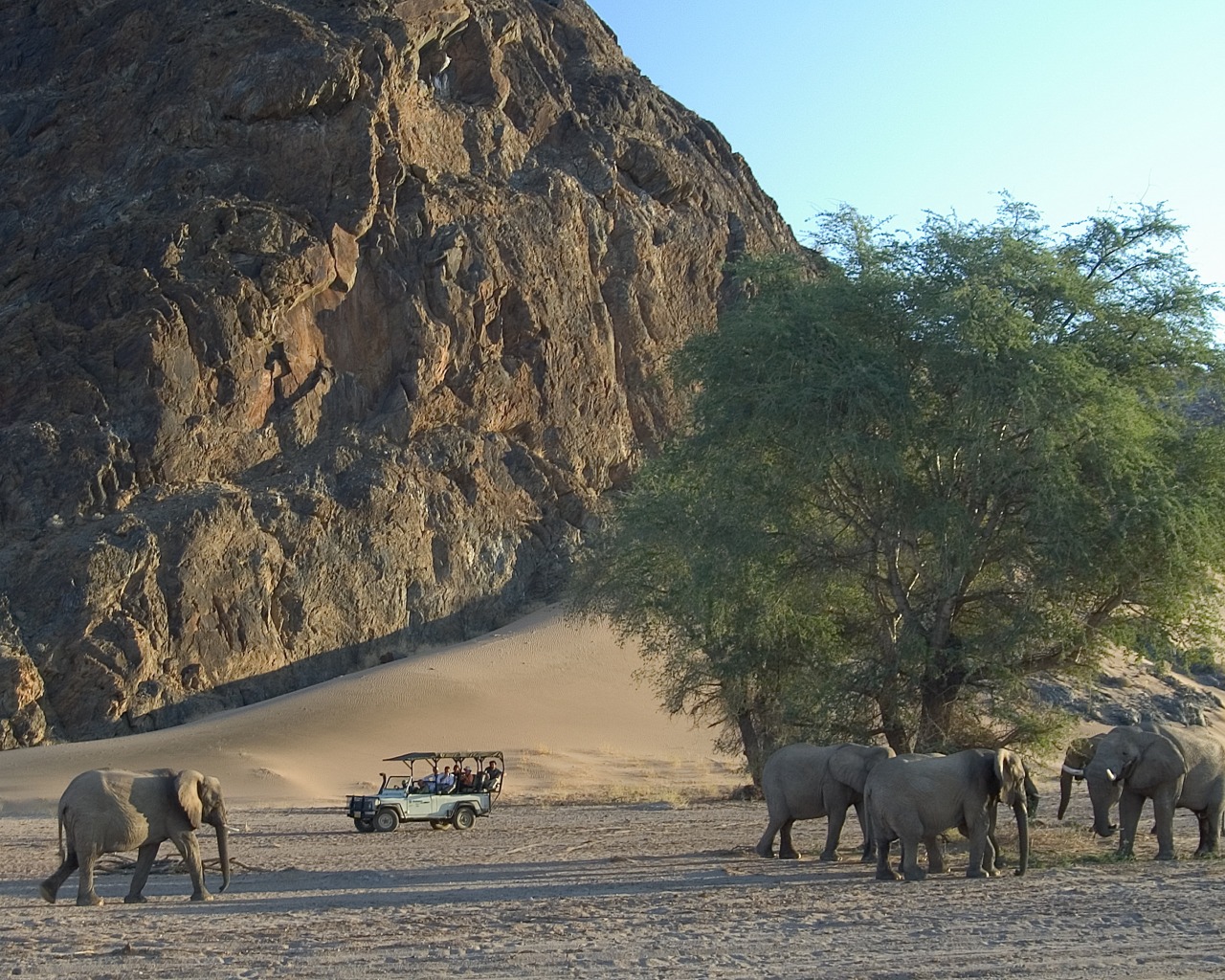 Food & service
Food is consistently of a high standard, and the communal dining/bar area has an open fire for guests to stay cosy while swapping stories and sharing the events of their day under the magnificently starry sky.
Rooms
As per the name, Damaraland Adventurer Camp is for guests with a sense of adventure. Accommodation is extremely comfortable, however, and the extraordinary setting highly romantic. There are six dome tents positioned on wooden platforms, each shaded by a separate canvas overhang for protection during the most intense heat of the day. All accommodation is en-suite, with flush toilets and showers with hot and cold running water.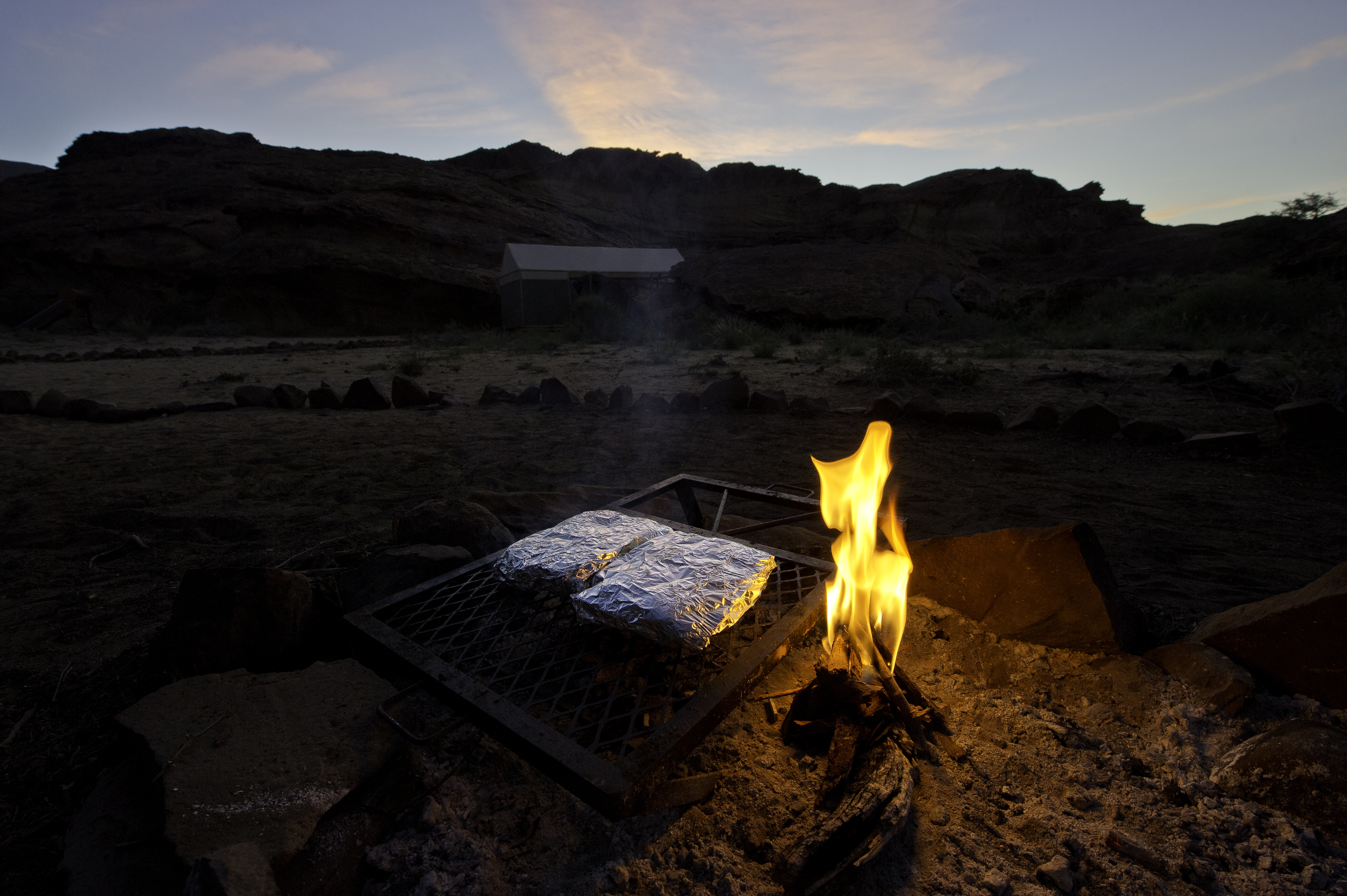 Activities
Activities include game drives in 4×4 vehicles as well as game walks, breakfast in the mountains, trips to local springs, mountain biking and viewing local rock engravings.
Impact
Conservation 
Damaraland Adventurer Camp is the fruitful result of a partnership between Wilderness Safaris and the Torra Conservancy, and the management of this camp were long-listed for a 2017 African Responsible Tourism Award in the Best Accommodation for Social Inclusion category. The camp is committed to utilising green technology and supporting the local population of rare desert-adapted elephants.