Made up of mountain, plain and beach, and still known by its old name, Damaraland is in fact a composition of the Korongo and the Kunune regions of Namibia, and constitutes the stunningly beautiful home of the Damara people.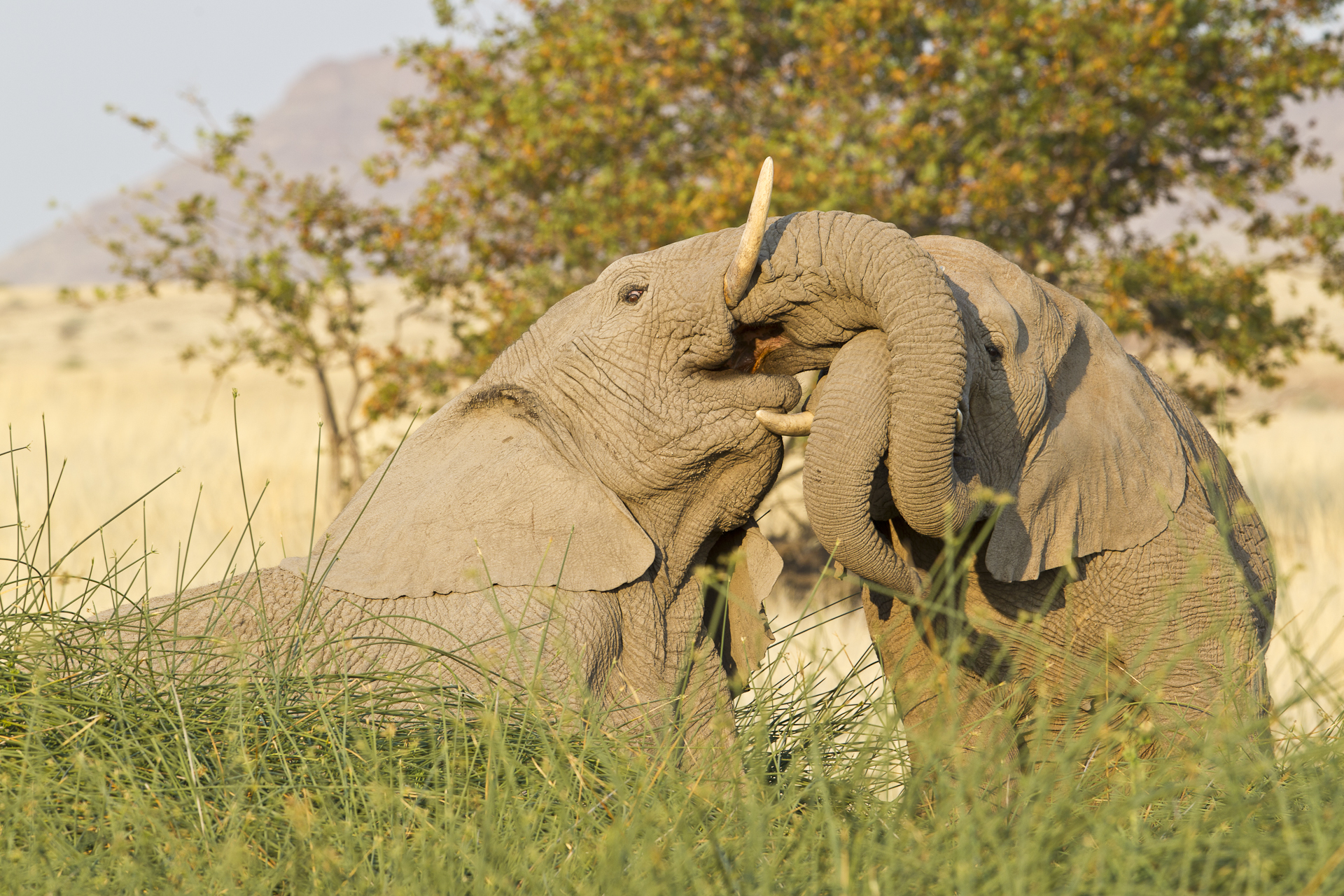 Damaraland's coast is utterly wild – see Skeleton Coast. Inland, its grasslands play host to a great number of animals – of particular interest is the elusive desert elephant, whose massive treks in search of water give the traveller an unmissable opportunity to track across some of the most unspoiled terrain in Africa.
Much of the work done in Damaraland is, ecologically speaking, of a very high standard, and projects tend to integrate the needs of the land, its people and its visitors in such a way as to be both attractive and sustainable. Damaraland Camp, with its emphasis on environmentally friendly designs, and on the use of sustainable materials, is a case in point.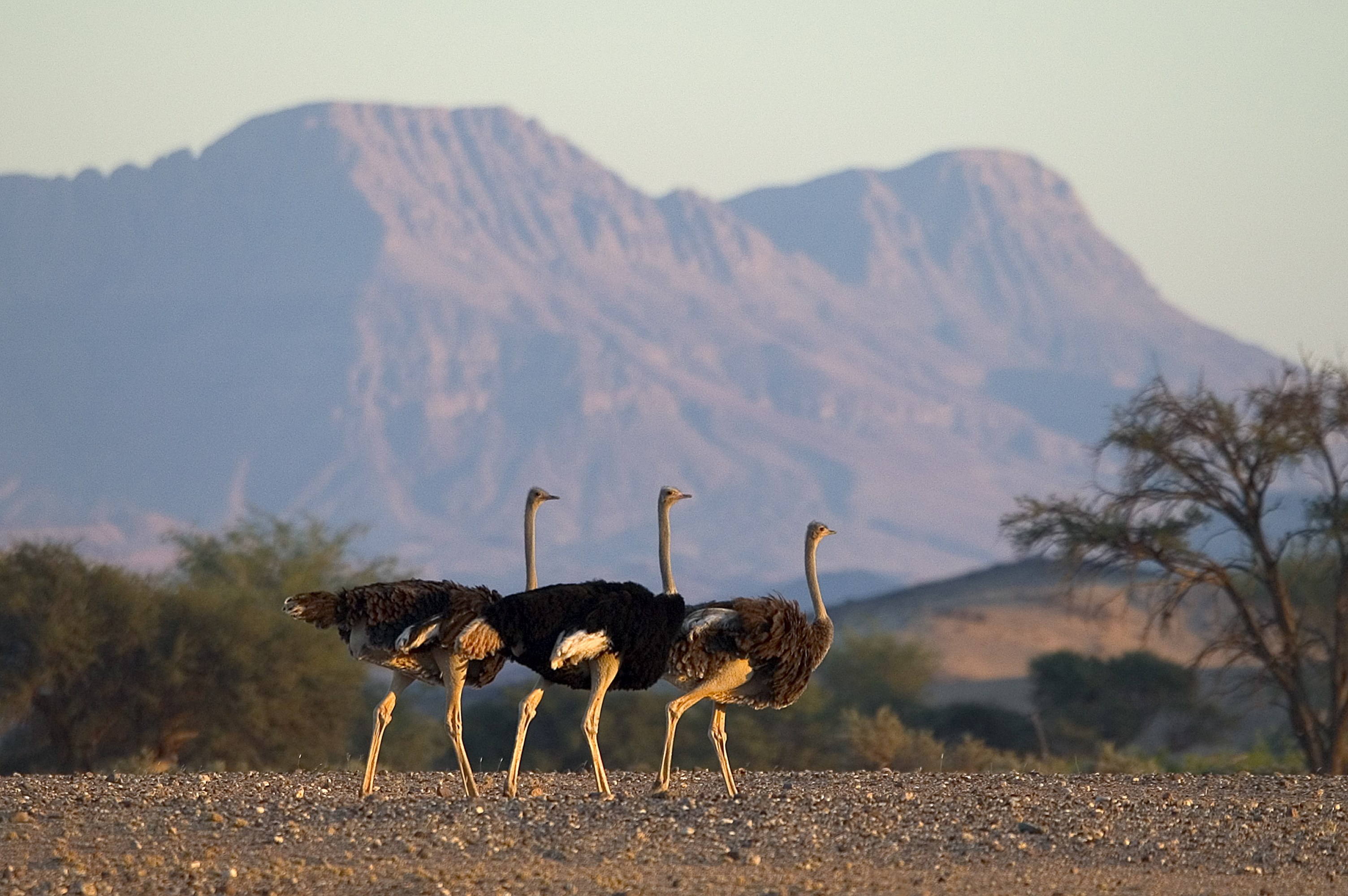 The highlands, which protrude suddenly out of the horizon, and point almost religiously at Namibia's huge skies, are the remnants of millions of years of erosion – chemical as well as water and wind – and have become both a climber's haven and the source of much information regarding the ancient ways of the Bushman.
Home to geological wonders such as The Petrified Forest, to the mysterious White Lady of Mt. Brandberg and to, among other rarities, the black rhino, Damaraland would suit the kind of traveller interested in land, culture and wildlife – equally, and in any order.
See below for accommodation in this area.