Home to a range of deciduous woodlands (wild seringa, copal wood and Zambezi teak are especially common), to the watery wilds of Mamili National Park, and to the dense plains of Mudumu, the Caprivi Strip is a relatively unknown paradise.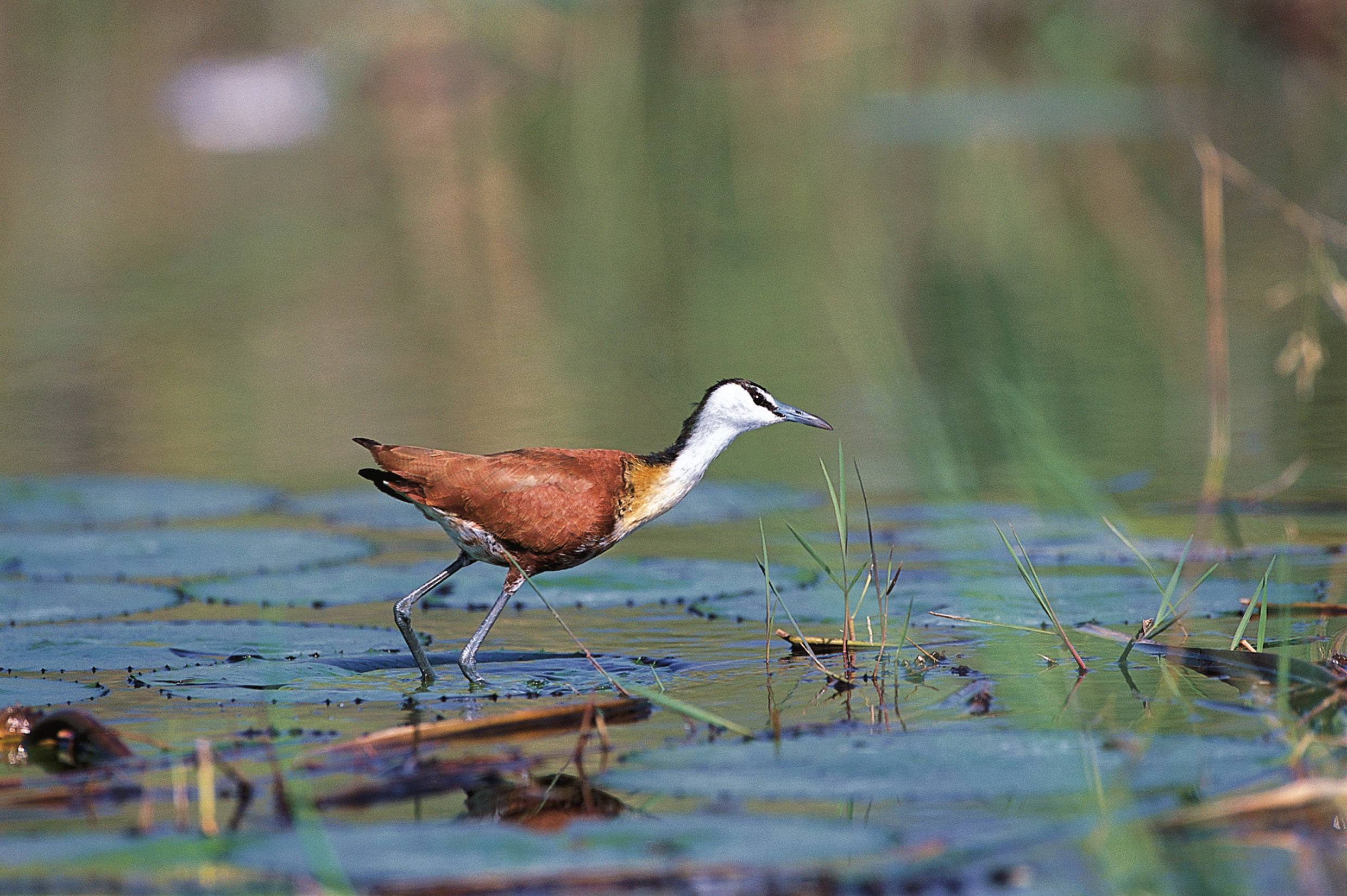 Historically important – it was ceded to Germany by Britain in the nineteenth century, and was for many years at the centre of a number of regional disputes – the Caprivi has emerged from decades of poaching and over-hunting to begin to rival even world famous Etosha.
Now a fine collection of parks, and fortunate enough to possess one or two fantastic lodges, Caprivi Strip has flourished in the hands of a group of particularly forward thinking conservationists, and, as a result, its animal population is beginning to boom. Elephant, roan, kudu, sitangu, hippo, zebra, wild dog and numerous species of bird are to be found, as are two species of otter.
Many of these animals, however, are specific to a certain park, as the habitats of each are quite different. Caprivi Game Park contains much of the above, but the cover is too good, and vehicle access restricted. Mamili National Park, home to two seasonal islands, red lechwe and the spotted-necked otter, is filled with water, and travel is tough but rewarding. Mudumu National Park is perfect for birders and for fishing. Finally, at Mahango, a small reserve tacked onto the strip, guests are allowed to track the wildlife unaccompanied by guides.
Please note that while there are sightings of elephant, the Caprivi Strip is not a big wildlife area, and would not suit travellers in search of a traditional plains experience.
See below for accommodation in this area.