Please note: &Beyond Vamizi is closed from September 2019 until further notice. In the meantime, we suggest considering Benguerra Island Lodge as an alternative accommodation.
Owned and run by &Beyond, this collection consists of two extraordinary eco-luxury properties.
Overview
Designed by COA, a Cape Town based award winning design studio, the Vamizi Collection sits on 2 hectares of relatively undisturbed beachfront. A stone, wood and thatch build, each 5 bedroom villa is divided into a series of western facing pavilions, its linear structure linked by a central shared area. Inspired, say the architects, by 'shell forms' and by the areas 'ubiquitous dhow sails', the thatched roofs are extremely steep, their inclines providing both enormous 'attic' space, their designs performing the task of funnelling cool air into the villas' living spaces.
The shared areas in each villa include a lounge, dining room, courtyard, pool and extensive decking. Shaded, cooled and warmed by louvered doors, wooden blinds, shutters and intricately carved wall panelling, the lounge is characterised by hardwood floors, rugs, sofas, armchairs and a low organic coffee table. In keeping with the woody colouring, the cushions, rugs and covers are a mix of straw yellow, ruddy browns, black and beige.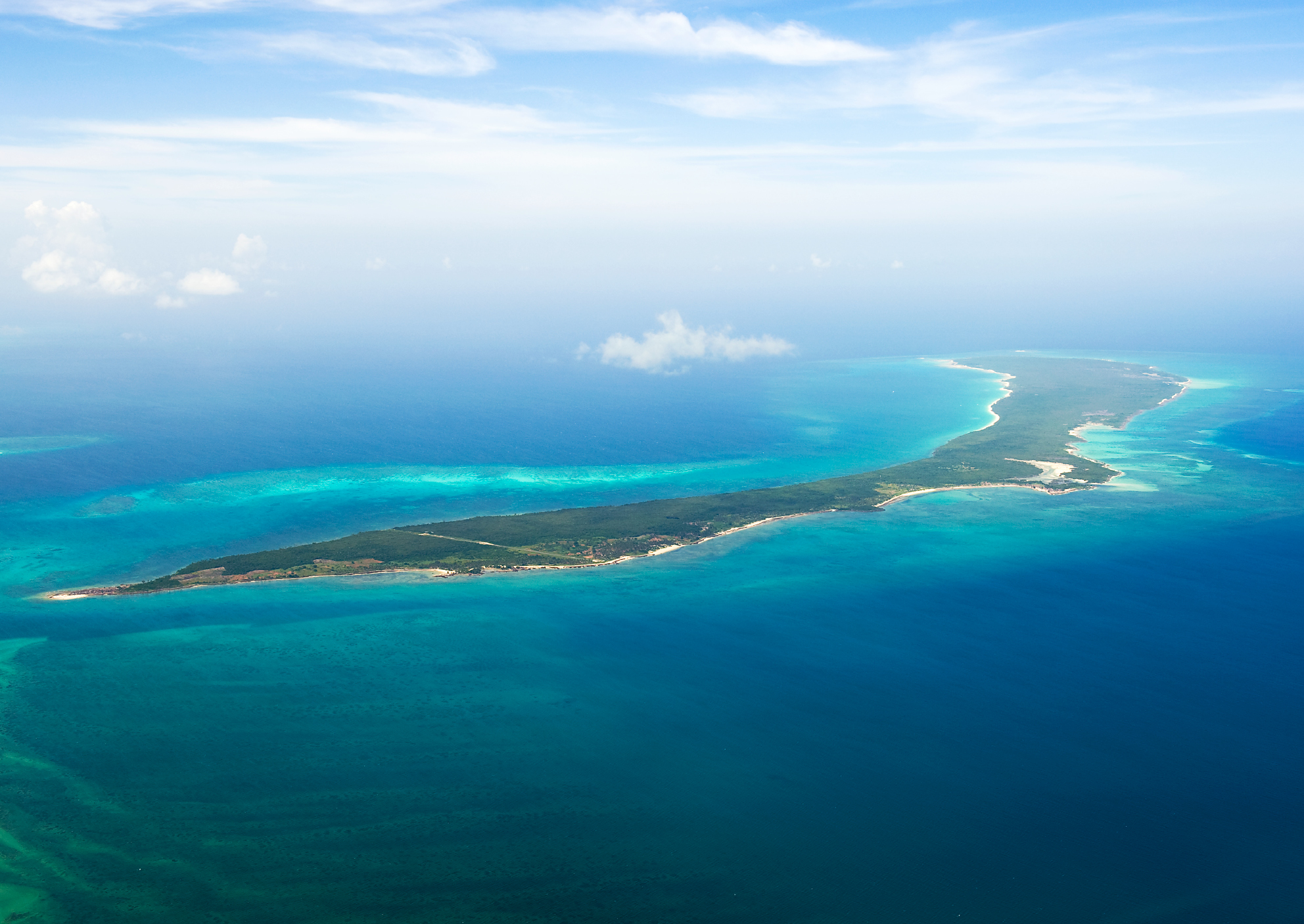 Food & service
Each of Vamizi's properties comes with its own hospitality team. A house manager, chef and associated house staff take care of menus, daily itineraries and personal needs. The food is excellent, and special diets and tastes are easily catered for.
Rooms
The bedrooms at are divine. Each opens onto the beach, has its own private deck and includes a double bed, en-suite bathroom, seating and storage room. One, the children's wing, is divided into two smaller adjoining rooms, while a master bedroom and private study is located in the attic of the central structure. Again, vaulted ceilings, blind technology and well placed openings make for interiors that can, depending on need, be cool and shaded or warm and naturally lit. The interiors are exquisite, the beds deeply comfortable.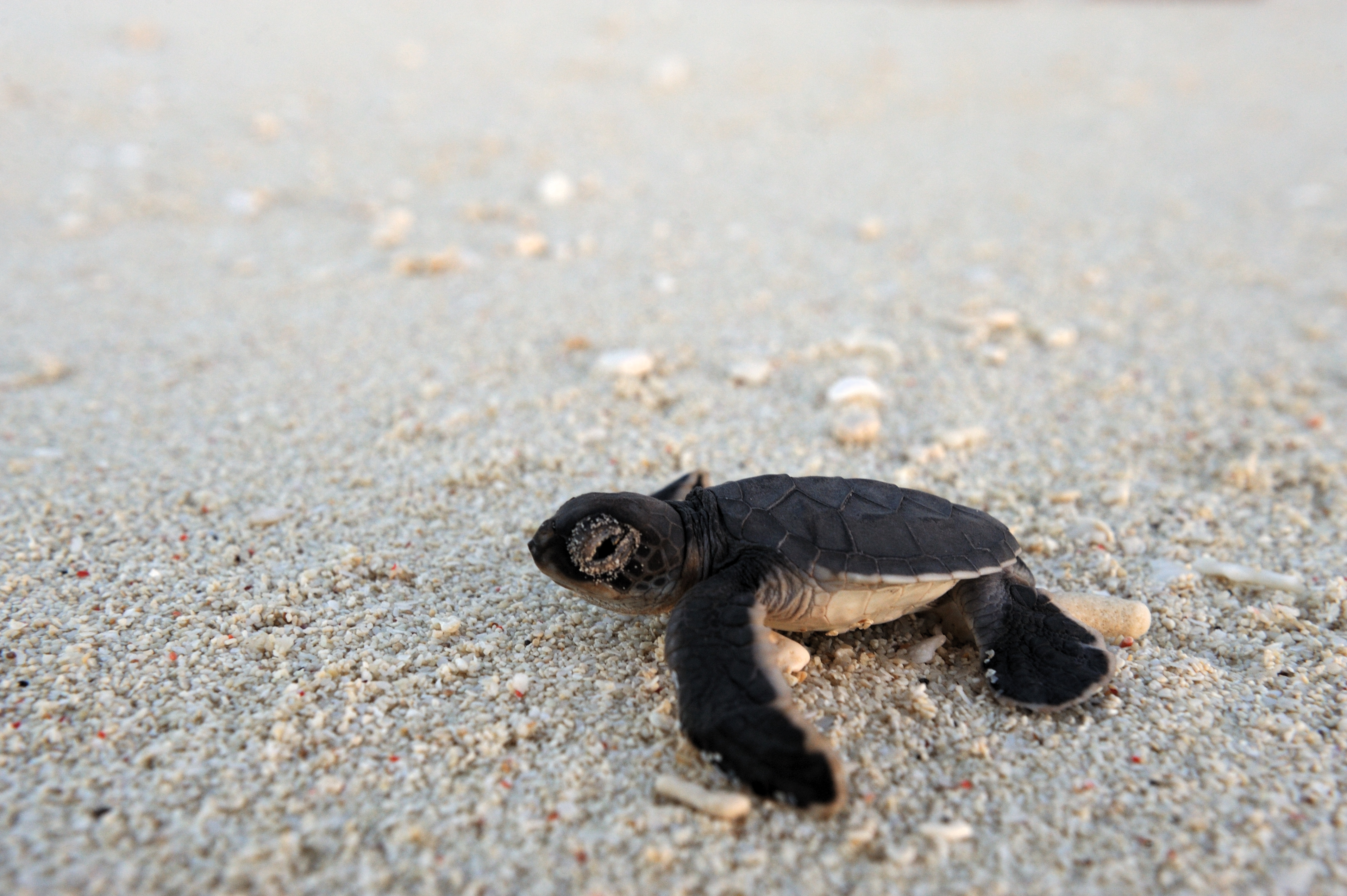 Activities
Activities at Vamizi are legion. They include hiking, snorkelling, beach picnics, sea kayaking, private dhow trips, Laser Pico sailing, village visits, deep sea fishing, whale watching and diving.
Impact
Conservation 
First and foremost, Vamizi Island is a conservation project. It is directed by the Maluane Project and supported by a group of idealists, to make a dream come true and have tourism work for the planet. Through continued donations and a conservation fee charged to every guest, the Maluane Project continues to support marine research, community outreach and direct conservation initiatives.
Wildlife and habitat conservation is a pipe dream unless local communities are involved, enrolled and stand to benefit from conservation measures. A 20 USD guest conservation levy, as well as continued private donations, fund various conservation based activities with the communities of Vamizi Island.
Besides day to day ocean surveillance, the team is also at work on the ocean and forest floor. Current activities include:
 turtle monitoring,
 reporting illegal activities of industrial long-line fishing,
 in-depth marine surveys,
 clearing reefs and bush of invasive species,
 a low level whale research programme,
 a dolphin research programme and a PhD study on the impact of the diving tourism in the local communities
Vamizi's turtles have four full time rangers and a marine biologist looking after them. They protect nests, nurture hatchlings, spread the turtle word through the local community and encourage the island's guests to get involved; often literally.
Vamizi management supports the work of the WWF to improve the marine ecosystem of the area and develop sustainable fishing practices, as part of a wider WWF initiative conceived to protect both the marine and forest environment of East Africa.
Commerce 
A women's group, supported by the Maluane Project, looks at different ways that the community can directly benefit from the presence of tourism on the island – a baking project supplies bread to project employees, a weaving project may soon begin to produce hand crafted goods for sale in the lodge.
Community
In the local villages, the Maluane Project has supported and encouraged the foundation of a local fishing association that will give the fishermen a direct say and responsibility in how the island fish stocks and marine environments are to be protected. It also provides basic level education in sustainable fishing practices.